Jun 15, 2023
Telling her story with pride
For years, Cheryl Katon lived two lives, expressing herself as masculine at work, and as her true self in her personal life.
"When I finally began my medical transition so I could live authentically everywhere, my wife and primary care provider were supportive," she recalls. "I wanted that same kind of support and understanding from my health plan."
So she took a job with Fenway Health in Boston, which offered Blue Cross Blue Shield of Massachusetts health insurance and the benefits she was looking for.    
The first health plan in the state to cover facial reconstruction surgery, Blue Cross is one of the few health plans to cover vocal cord surgery and related therapy for transitioning members. The not-for-profit health plan also does not require prior authorization for most non-surgical treatments for its transgender members. 
"For me, the most important part of my transition has been facial reconstruction," recalled Katon, who underwent two procedures.  
"When I got those surgeries, I was a brand-new member, but Blue Cross covered it all. It was so reassuring," she said. "My confidence in my appearance is critical and has never been higher."
When I look in the mirror, I see me
says Katon
Today, as vice president of resource development and donor engagement at Fenway Health and a leader in the transgender community, Katon is proud to talk about her transition.
"I've been so lucky in my journey," she said.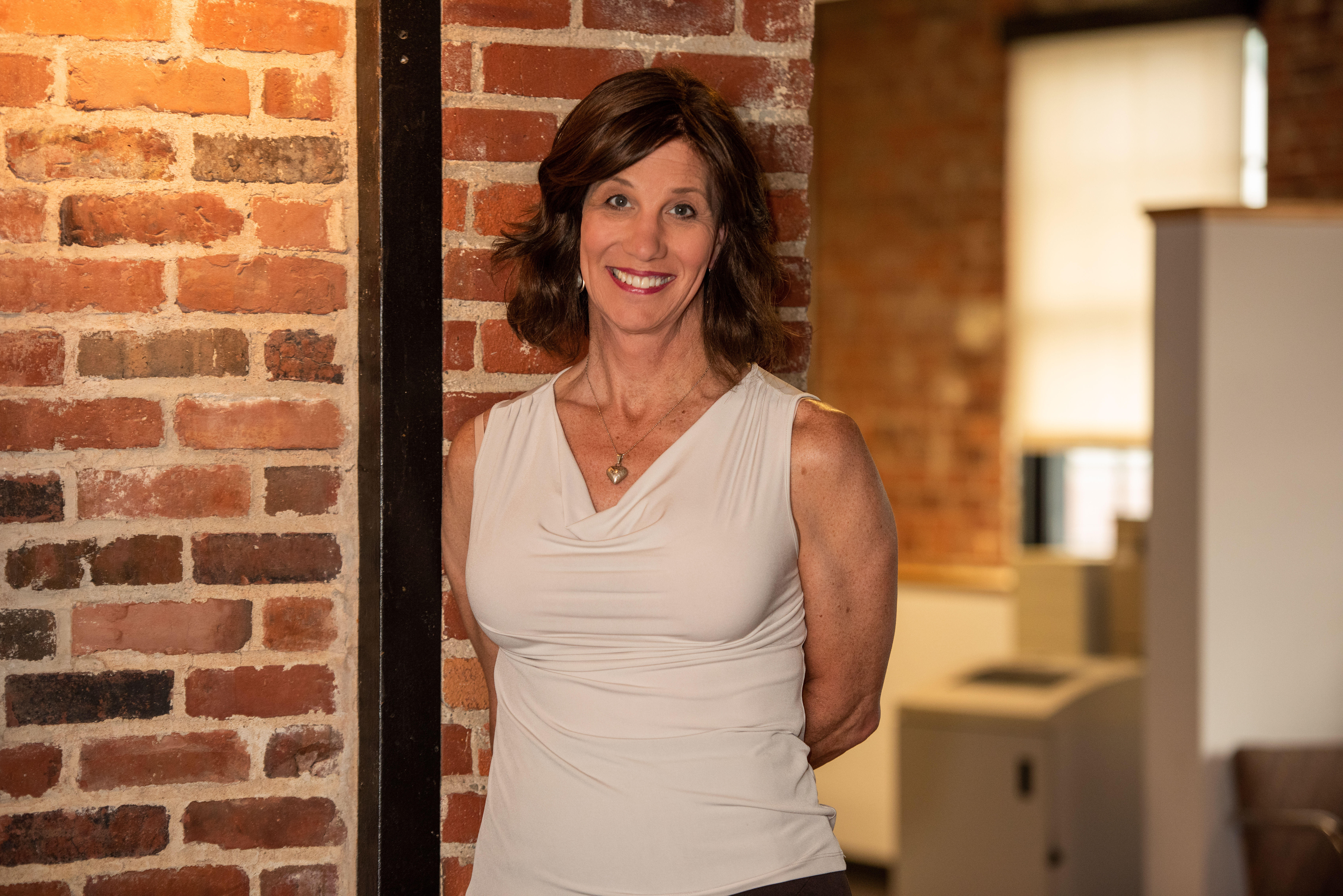 Meeting a crucial need
The kind of care Katon received can help ease gender dysphoria – the medical condition defined by the American Psychiatric Association as a "conflict between a person's physical or assigned gender and the gender with which they identify." 
Treatment can be challenging to access: One study found about 1 in 5 of the 1.4 million transgender adults in the United States postpone or forgo health care for fear of discrimination. In a separate survey, 50% of transgender patients said they have had to educate their doctors on trans-specific health issues. And many lack insurance coverage for gender-affirming treatments and procedures, such as hormone therapy and genital reconstruction.
"We're really committed to health equity and providing service and support to people who may be going through a time when every day, every moment, of their lives is difficult," said Dr. Monica Ruehli, a physician who is director of gender affirming and reproductive health at Blue Cross Blue Shield of Massachusetts.
Our goal is to help all our members lead healthy and productive lives

Dr. Monica Ruehli
This spring, the health plan started building a team of specialists who can answer member questions about gender affirming care and reproductive health. The specialists share information about covered services and related medical policies, and help members navigate the medical system or link them with Blue Cross nurse case managers who can provide additional clinical guidance on their health and treatment.
"We're continuing to develop our reproductive health and gender affirming care offerings. We believe everyone, regardless of gender identity, deserves high quality health care," Ruehli said. "We're proud to provide access to services that affirm and serve our members in the transgender and gender-nonconforming communities."
Peace of mind
That kind of access to care, Katon said, brings reassurance at a most vulnerable time.
"Most trans people lose something, or everything, during their journey — their spouse, their job and the insurance that comes with it, the house, the kids," she said. "The last thing a person transitioning needs is barriers put in place by their health plan."
In her case, Katon said, "Blue Cross has helped to make my transition frictionless."
That's what the health plan is aiming to achieve, said Kate Watson, who co-leads the reproductive health and gender affirming care team.
Our goal is to hold your hand and to make you feel welcome, accepted and part of our family on your health care journey
said Kate Watson
Did you find this article informative?
All Coverage content can be reprinted for free.
Read more here.
---
PHOTO OF CHERYL KATON BY JIM GOFF