Jun 17, 2020
Tips for supporting children with an autism spectrum disorder 
Like many children with an autism spectrum disorder, 13-year-old Cameron Goyette flourishes with a set schedule. Since his diagnosis at age 1, he had never gone four consecutive days off his routine, which included running two miles a day on the Scituate High School running track every morning. The pandemic changed everything. 
"The track was closed and running on sidewalks and other paths poses a safety risk to him and others," recalled his mother, Nancy, describing how the virus and the response to it disrupted every facet of the family's life. "Because his running stopped, it sent him into sensory overload and he exhibited aggressive behaviors he had long overcome."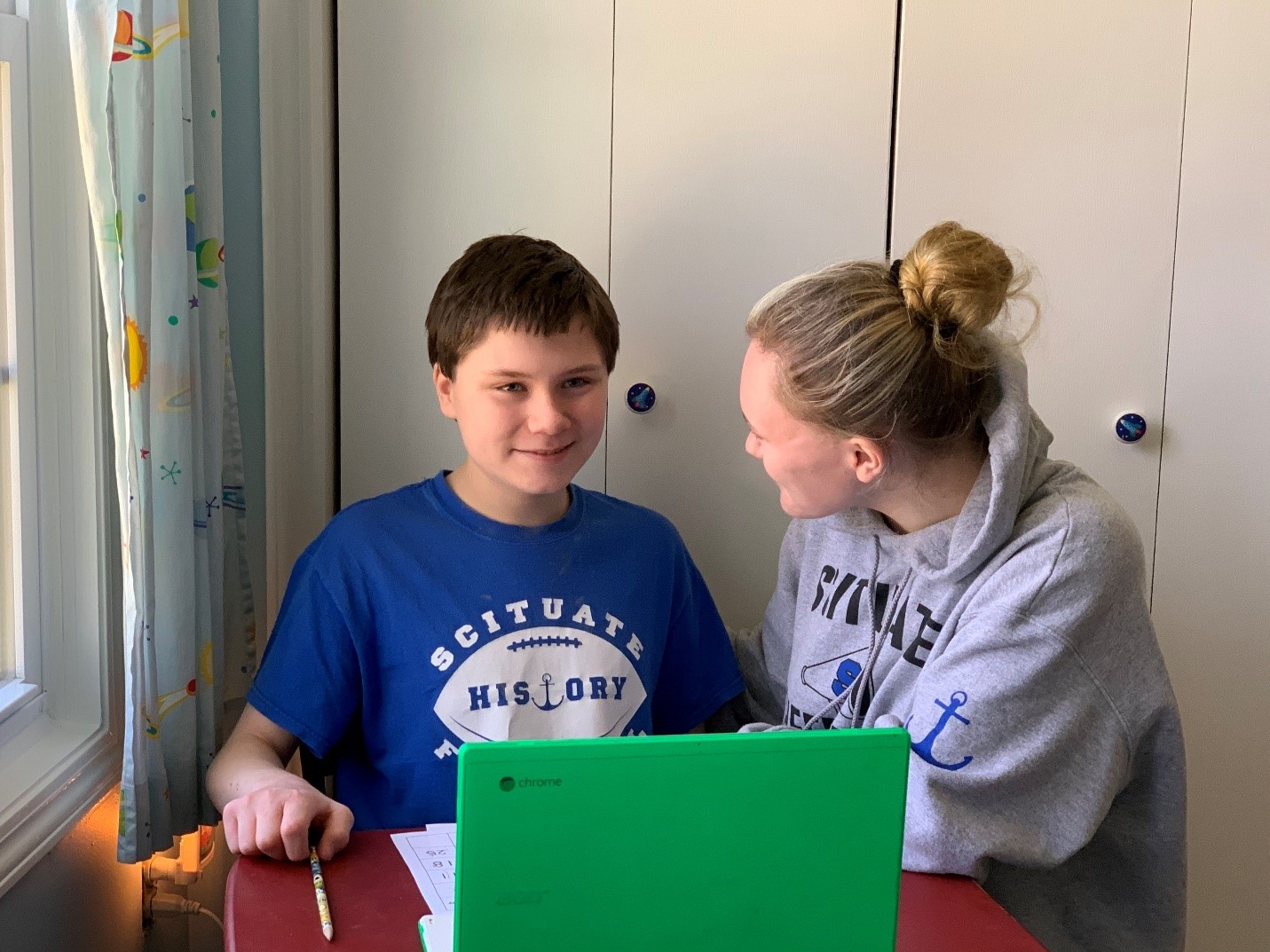 Like all families during the pandemic, the Goyettes – including Cameron's dad, Tim, a police officer, Cameron's twin sister, Courtney and older sister, Brooke, have seen their lives transformed. 
---
For children with an autism spectrum disorder, school closures, adjusting to distance learning, and changes in therapeutic services can bring particularly acute feelings of stress, as well as skill and behavior regression. 
---
"I have to admit a little bit of panic started setting in when things started closing down," Nancy Goyette said. "Cameron has been in early intervention since birth and the thought of services becoming unavailable was unnerving for us all."
Unprecedented disruption, urgent needs 
As the pandemic continues and summer brings new disruption in routines, parents and caregivers of children with autism spectrum disorder are seeking new ways to support their children.
Clinicians note the emphasis now is for children with an autism spectrum disorder to feel safe and supported – not to focus on behavioral skills. 
"We need to acknowledge we are living in an unprecedented and unusual period with recommended physical distancing practices put in place and institutional and business closures," said Jessica Everett, a behavioral health psychologist and behavior analyst at Blue Cross Blue Shield of Massachusetts and Melmark New England. "The most important thing is for kids to be safe, healthy and behaviorally regulated and to have access to mental health services if needed. Once things get back to normal, skills will be addressed." 
That means parents will need to reconsider their expectations. 
"Parents and caregivers are encouraged to set expectations around what they are willing to let go and tolerate versus behaviors that are unsafe and need to be responded to," Everett said.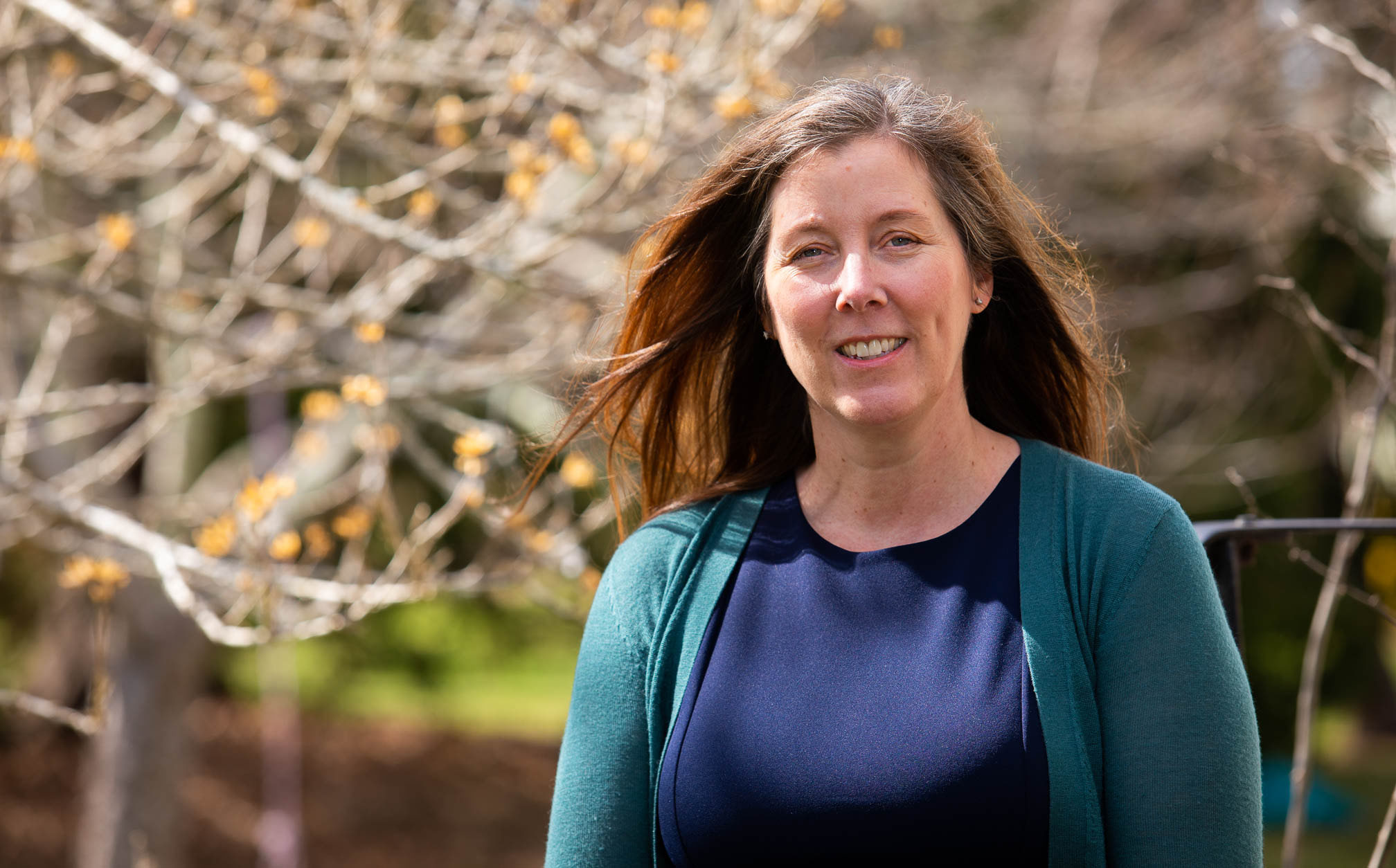 Children with an autism spectrum disorder may be particularly affected by physical distancing restrictions, clinicians said.
"The pandemic is hugely disruptive because the applied behavioral analysis services we provide are usually face-to-face either at home, in a clinical setting or in the community," says Mark Williams, director of The Recreational Education Center in Chelmsford. "As professionals, we are trying to have services available, including telehealth, until we can safely provide those direct medically necessary services once again."
Tips for parents
Experts offer strategies to help parents and children with an autism spectrum disorder navigate the crisis. 


Routines and predictability help minimize challenging behavior, and making a schedule on whiteboards, on paper or even a computer or tablet is a great help for families.
"Setting a routine is not only important for kids, but also for their family. Routine consistency is a hallmark for maintaining skills even if it is bootcamp consistency. Another benefit is that when you can stick to a routine and follow what you say, it builds a certain discipline -- a good life skill for any individual," Williams said.
Schedules should be individualized to build on strengths.  For example, visual learners may benefit from picture schedules that break down activities in a step-by-step fashion. 
And schedules should build in downtime so kids can relax and engage in activities that are fun. 
"Downtime is important for everybody," Everett said. "No one likes the feeling of having to be in long, back-to-back activities with no breaks. Breaks benefit both the parent and the child." 


A tool called "social stories" can bring some clarity to complex situations. The "story" is a visual-based narrative that can help kids understand what is going on and can help rationalize the situation.
"Using visuals support, at a level which the child can handle and understand, is very helpful," Williams said. "I have seen social stories on 'wearing a mask' or 'explaining COVID-19' that can be tremendously useful."


Children with an autism spectrum disorder often receive applied behavioral analysis, a type of therapy that can improve social, communication, and learning skills through positive reinforcement. This therapy was not widely available via telehealth prior to the pandemic, but clinicians are increasingly exploring its use.  
"For people who receive counseling, telehealth is certainly a viable option," Williams said, adding, "individualizing treatment as best we can is important for any potential telehealth engagement." 
Some insurers, including Blue Cross, can help families locate providers, Everett notes. 

MGH Aspire, which helps children and adults develop positive social competency skills, has been hosting parent coaching webinars on creating schedules and routines, and is providing online programming for children. 
Because of the disruptive nature of the pandemic, supporting parents with things that come up while in isolation at home has been a focus of ours during this time.
- said program director Leslie O'Brien
Autism Speaks' Autism Response Team has put together a COVID-19 information and resources for families webpage.
The American Psychological Association has developed a webinar on Caring for children and adolescents with autism during COVID-19 designed to help set families' expectations.
The Autism Team at the University of North Carolina's Frank Porter Graham Child Development Institute has put together a comprehensive curriculum called Supporting Individuals with Autism through Uncertain Times which outlines strategies: support understanding, offer opportunities for expression, prioritize coping and calming skills, maintain routines, foster connections, and be aware of changing behaviors.
A supportive family
Cameron's family has built out daily schedules on a whiteboard. When his academic and counseling activities are done in early afternoon, they look to the whiteboard for a list of chores for him to do. 
"Anything from emptying the dishwasher, emptying the trash to sorting and doing the recyclables are part of the things he has embraced. He feels independent and we see progress in that aspect of his life," Nancy Goyette said.
Cameron's only prior experience of an interruption in his routine was spring break, his parents said. 
"As we've advanced further into the quarantine, he has started to say 'Spring Break!' and has begun embracing home schooling with three lessons a day at the Boston Higashi School and receiving ABA treatment online for six hours a week with the Pilgrim Area Collaborative," his mother said. "The folks at the collaborative have been very accommodating and have modified their routine, especially with some of these regressive behaviors popping up."
Cameron's running now takes place at Boston Higashi every day, helping him regulate his sensory system and keeping him from going into sensory overload. 
And the whole family has pitched in.
"Cameron's sisters have been lifesavers and are helping to give me a break from one activity to the next," Nancy Goyette said. "Brooke helps him engage in his studies and the more academic side while Courtney helps me with his independent play and gives him two choices – read a book or build a puzzle, for example. This gives me time to grab some tea, hop on the computer or simply rest for a while."
The Goyettes also have a personal care attendant who comes 30 hours a week to help, under a program run by the Massachusetts Department of Family Services.
"I think about all the families being thrust into this situation that do not have support systems in place and I pray for them," Nancy Goyette said. "Luckily, we are on top of our game and are super organized but it comes with a lot of time, planning and sacrifice. 
Some days are better than others but we are all looking forward to the day we return to some semblance of normalcy.
Did you find this column informative?
All Coverage content can be reprinted for free.
Read more here.
---
PHOTO OF JESSICA EVERETT BY MICHAEL GRIMMETT