Mar 5, 2021
The vaccine's a hit at Fenway Park
On a recent chilly day, a steady stream of the recently vaccinated – including health care workers, first responders, grandparents, and others now eligible for the shots – streamed out of Fenway Park, uplifted and relieved.
The large-scale vaccination site is one of more than 170 sites in Massachusetts dedicated to combating the virus, which has devastated the Commonwealth with a half-million cases, nearly 20,000 hospitalizations and more than 16,000 deaths. (Appointments at the site will transition to the Hynes Convention Center at the end of the month.)
Newly authorized vaccines have brought new hope. The state's Department of Public Health reports more than 1.5 million state residents have received at least one dose so far. Coverage spoke with some of those Bay Staters, who shared their hopes, reflections and excitement outside Fenway earlier this month.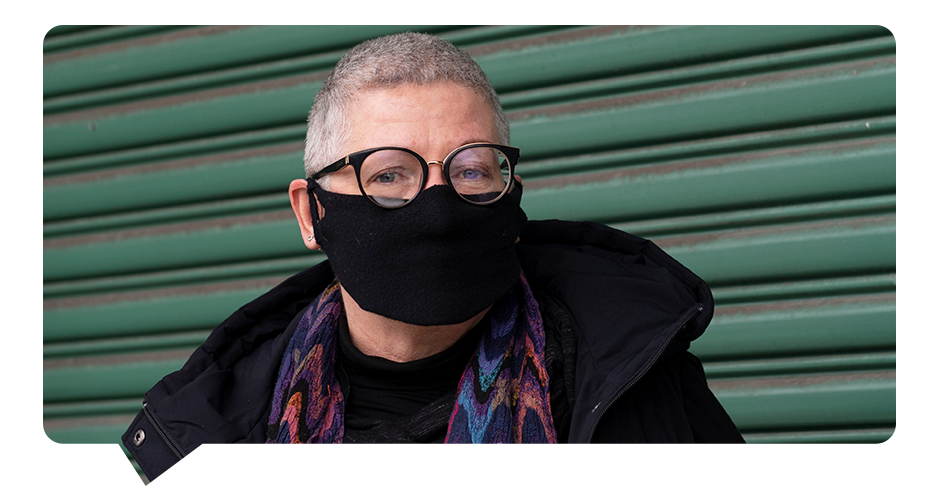 Elle Burke -  65, of Jamaica Plain, retired 
"I listen to Dr. Fauci, I listen to the mayor. There's a pandemic, there's a vaccine - you go get vaccinated. I didn't think twice about it. If I want my life to go back to normal, there's certain things I need to do and one is to get a vaccination. It's as simple as that for me.

When we're all vaccinated, everything that I haven't been able to do in the last year, I plan to do. I plan to travel, hang out with friends, go see live music. I hope that live music isn't over, but let's see what happens in a year or two. I'm leaving it up to Dr. Fauci to decide that. He's my go-to guy."
---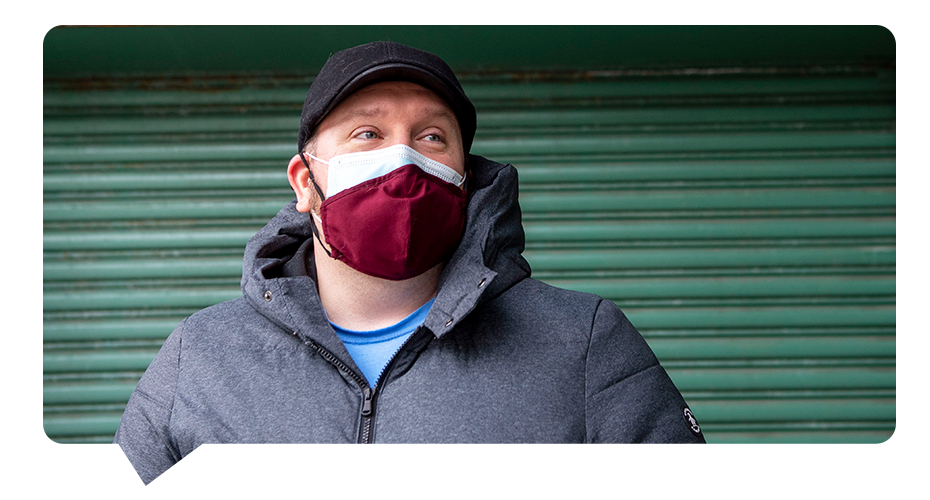 Carey Snowden - 45, of Boston, biotech worker
"I have two preexisting conditions that make me eligible for vaccination, so I wanted to get a vaccine as soon as possible. This was my first dose. I haven't seen my family in Alabama for about a year and a half. My parents also got vaccinated, so I look forward to flying down soon to see them."
---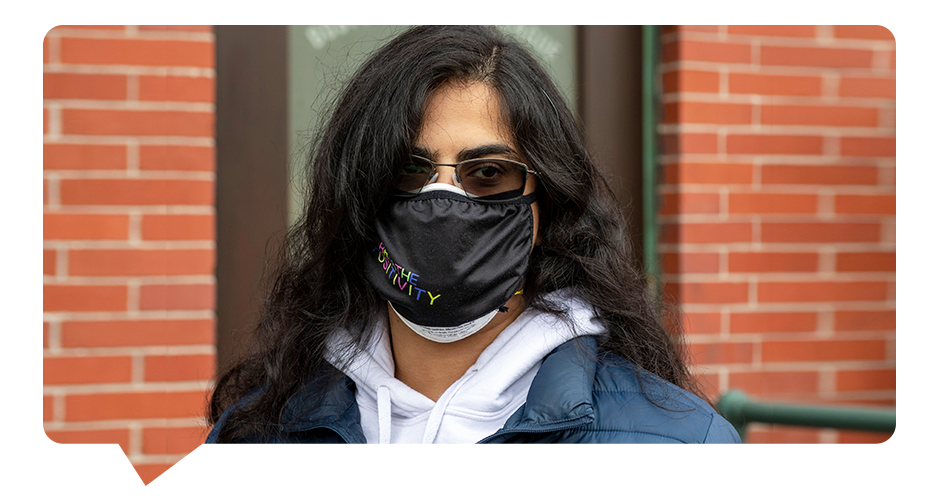 Saadia Ahmad - 28, of Cambridge, local college employee
"I see this as doing my part in protecting everyone around me. Everyone has an important role to play. We have scientists, and we have politicians – and for community folks, our job is to follow their lead and do what we're supposed to do in order to keep everyone safe." 
---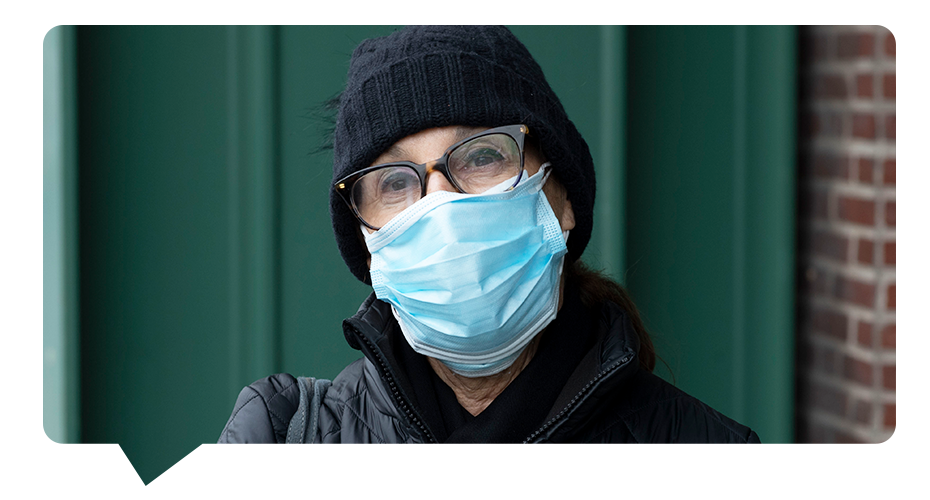 Ruth Freedman - 65, of Newton, grandmother
"This was my first COVID vaccination, and my inspiration is to get everybody safe — the world, my family. I'm definitely looking forward to my second dose. All my friends and family are getting vaccinated. There's nobody in my family that is not. It's the right thing to do, and none of us have any fear of it. I believe in medicine. I believe that ultimately the doctors and the scientists want to do right by the world." 
---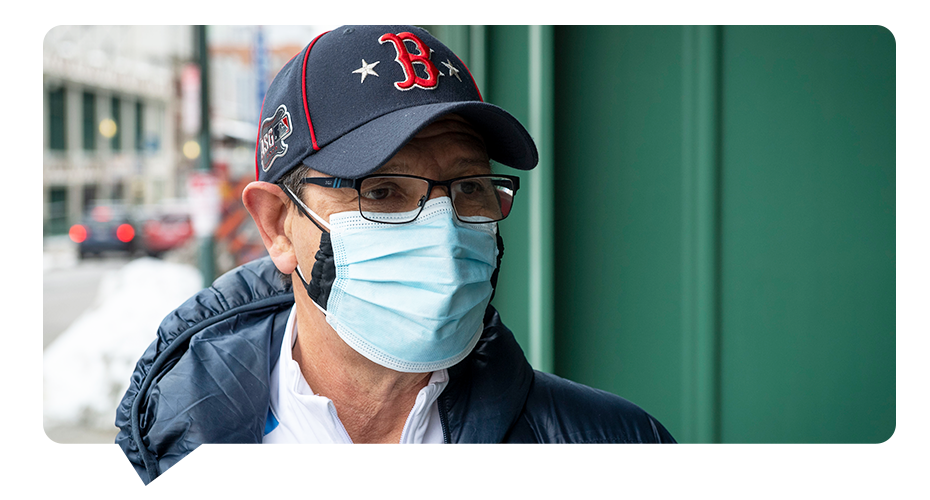 Helder Medeiros - 64, of Acushnet, salesman   
"I want to stay safe and keep everyone else safe around me. My girlfriend has ALS so I need to keep her safe, so that was a major motivator. I did my homework and I felt confident that this is safe and it's the right thing to do. 

And I want to get back to hugging my kids and my grandchildren. I'm on a mission to convince my family and friends. I tell them to think of their kids and their grandchildren, and others around them. They should want to hug their kids again. That's enough for me." 
---
Watch what Bay Staters shared from their vaccine experience

---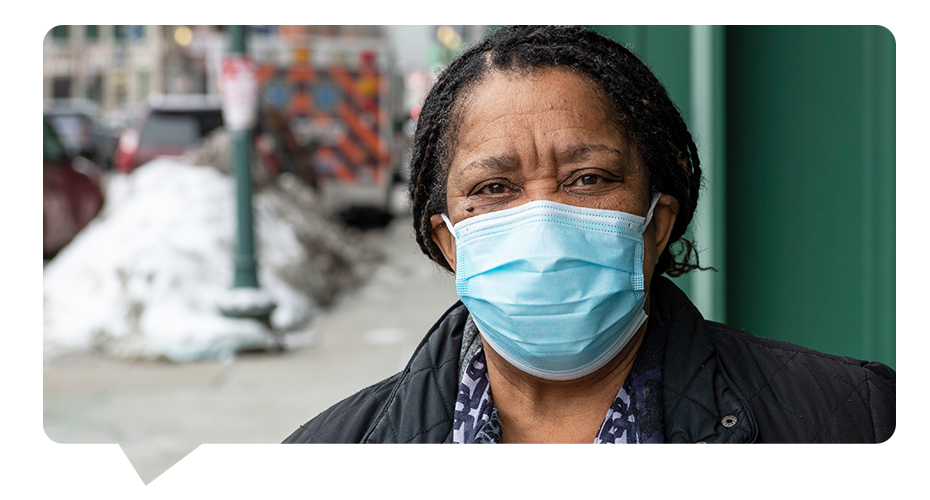 Sandra Fails - 63, of Cambridge, home healthcare
"I debated, but when the vaccine became available, I decided to go for it. Everybody convinced me - my friends and my family. We want to stop this virus."
---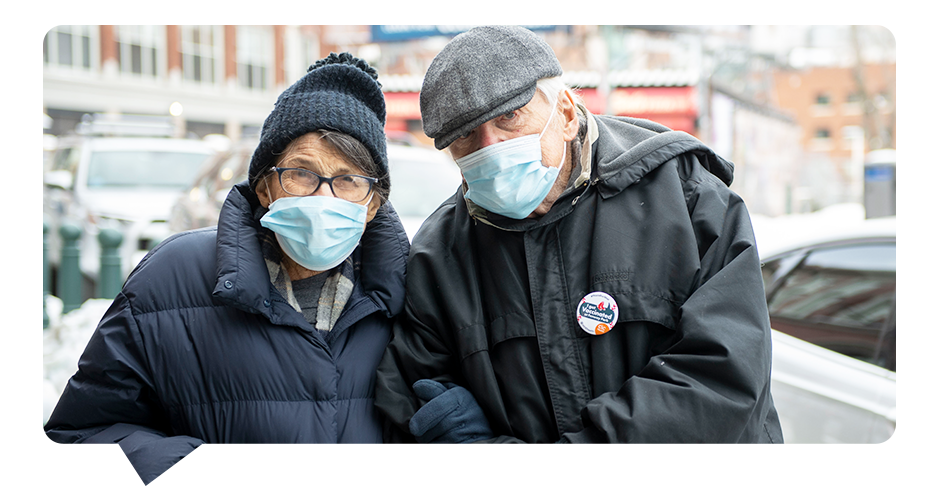 Ken and Francis McElheny, both 84, married for 60 years, Brookline
"We'll be able to hug our grandchildren. We think about them every day."
---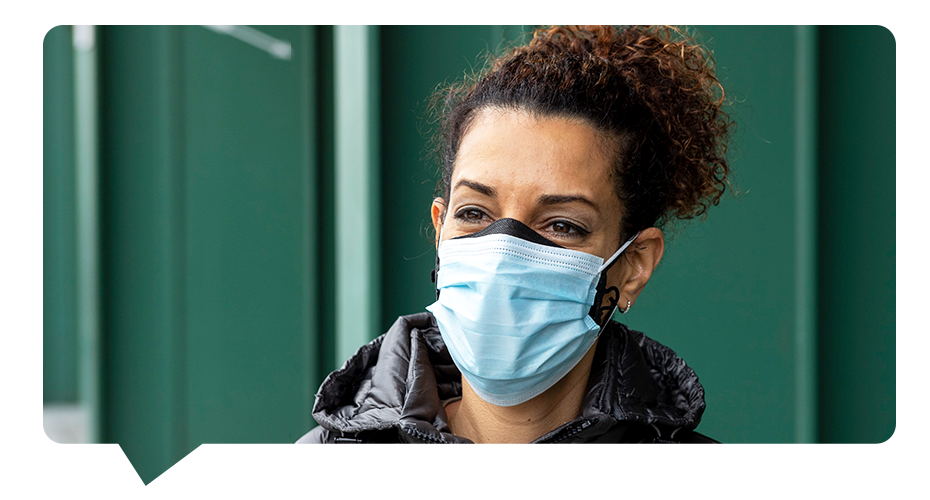 Ravit Barak - 46, of Cambridge, physical therapist
"Please take the vaccine. The disease is hard. The disease can kill you. I'm young, healthy and active, a non-smoker, with two little kids at home. But when I got sick with COVID, there was a point that I thought I was going to die. This is not a disease to mess up with. Take the vaccine, it's not that hard. Whatever side effects there are, they are not as bad as what the disease can cause to your body." 
---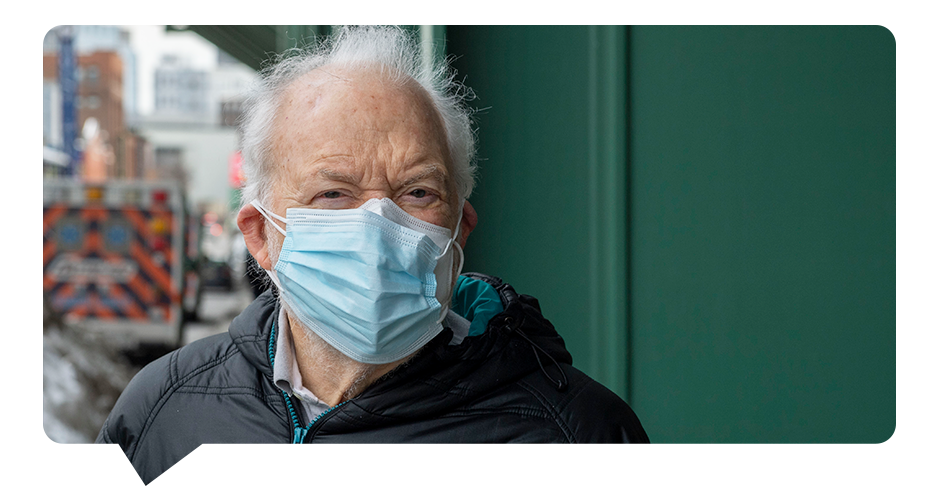 Paul Katz - 79, of Swampscott, teacher
"I'm 79 years old and I've been nervous for a whole year. I felt so excited just standing in line. And when the needle went in, I felt very elated.

I'm a teacher, I look forward to going back to school and seeing my students, my family, my friends. I want to keep other people safe. 

Don't miss the chance, it's important."
---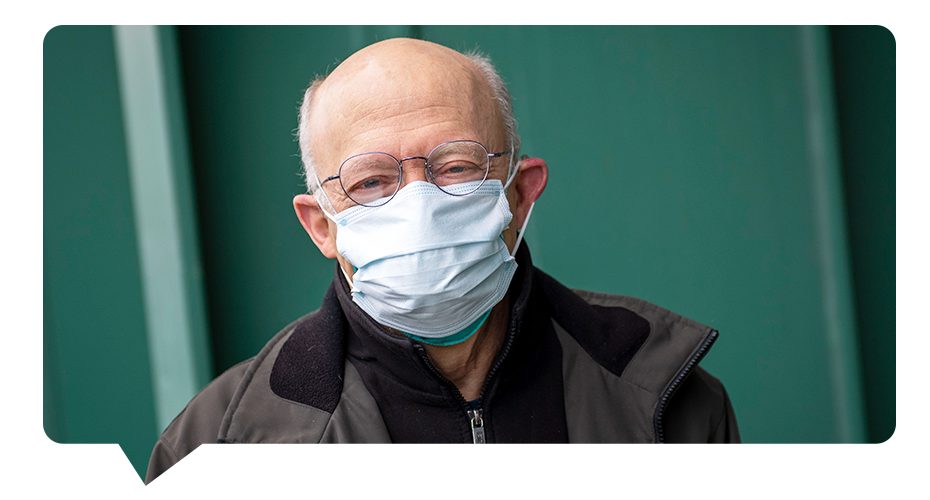 Andrew Strauss - 77, of Boston, retired teacher
"I want to be protected and I want the people around me to be protected. I think it's also the responsible thing for us to do as a society. 

Everybody in my family is going to be vaccinated as soon as they can. 

I would love to be able to hug my family and friends. I have a new grandchild coming in about a month, and I'm excited about the prospect of being a grandfather."
Subscribe to our newsletter
Our top headlines in your inbox
---
PHOTOS BY CHRIS EVANS