Mar 16, 2023
WATCH: 'A great bonding experience for a great cause'
For first responders, staying fit is part of the job – and it's also essential to both physical and mental health.
"We see things that no one else sees on a daily basis," said Concord, Mass., firefighter Samantha McChesney at a recent TD Garden fundraiser that drew hundreds of participants to support first responder charities. "Keeping yourself physically healthy and mentally healthy creates a strong fire department, police department, military. It doesn't matter what department you're in, being able to stay healthy not only serves yourself, but it serves your community as well."
The 7th annual BFit Challenge featured more than 1,500 first responders and civilian community members running up and down the hallowed steps of the home of the Boston Bruins, including Jay Colbert, the district vice president for the International Association of Firefighters.
"It's a great bonding experience for a great cause," Colbert said just before tackling the challenge.
We are taking care of our own, we are taking care of each other's families, we are protecting the protectors

Jay Colbert
The event took place as first responders face a broad range of health challenges: 
Workers in the "protective services" had the highest COVID death rate of any occupation in the first two years of the pandemic, federal data found.
The rate of behavioral health conditions among first responders outpaces the rate among the rest of the population, according to the federal Substance Abuse and Mental Health Services Administration.
And with the increasing numbers of outdoor and indoor fires in the U.S., "the physical and psychological demands on firefighters is unlikely to decrease in the coming decade,' researchers say. 
---
Watch the video here:
---
Boston Fire Commissioner Paul Burke also noted the high rate of cancer within the profession and said three members died late last year from cancer related to their work as firefighters. 
"The annual screening that Blue Cross offers for firefighters as part of their yearly physicals, and a focus on mental and physical wellbeing, are vital for those on the front lines doing a dangerous job," Burke said, as some of his firefighters took on the BFit Challenge while wearing their self-contained breathing apparatuses, mirroring what they do on the job every day.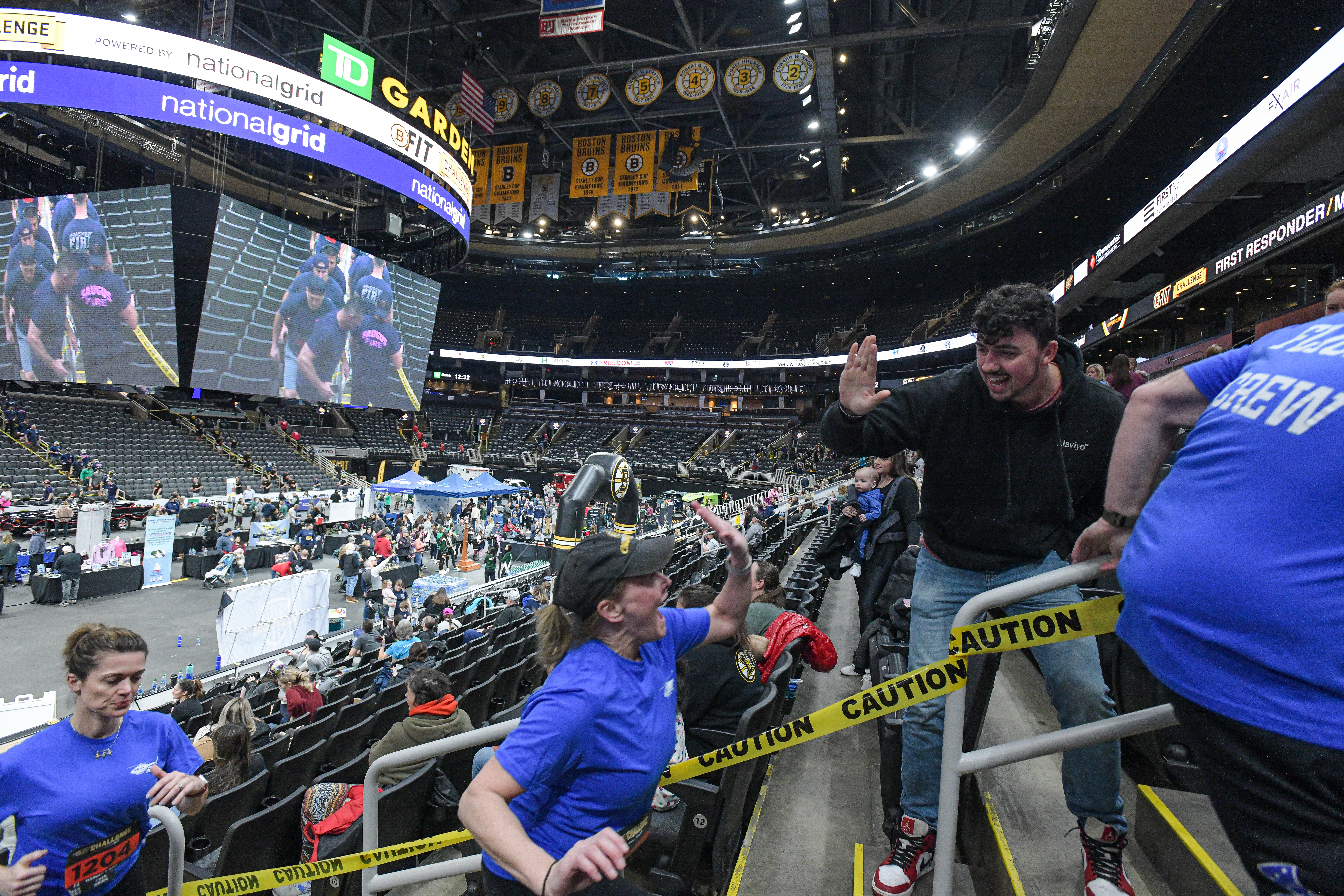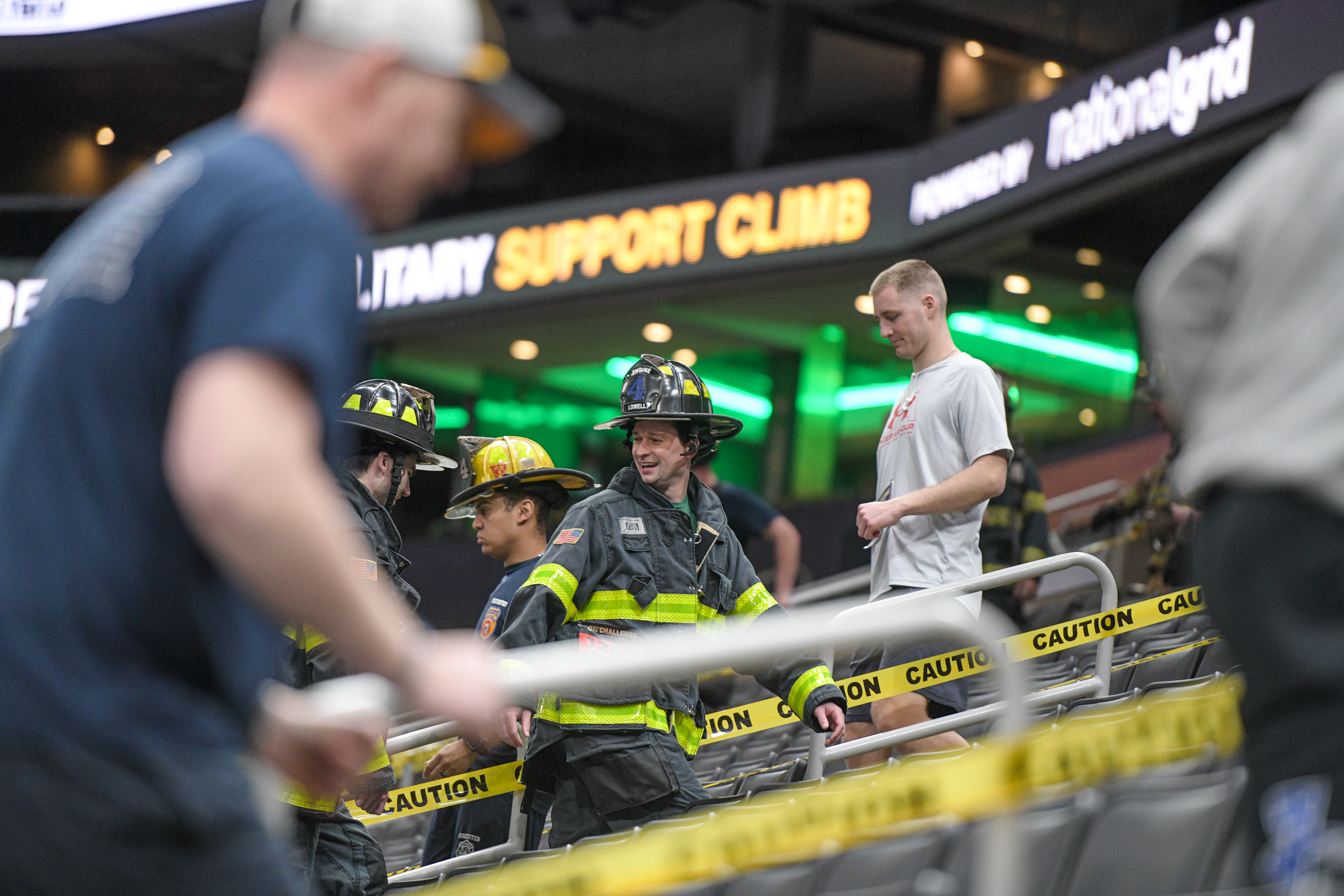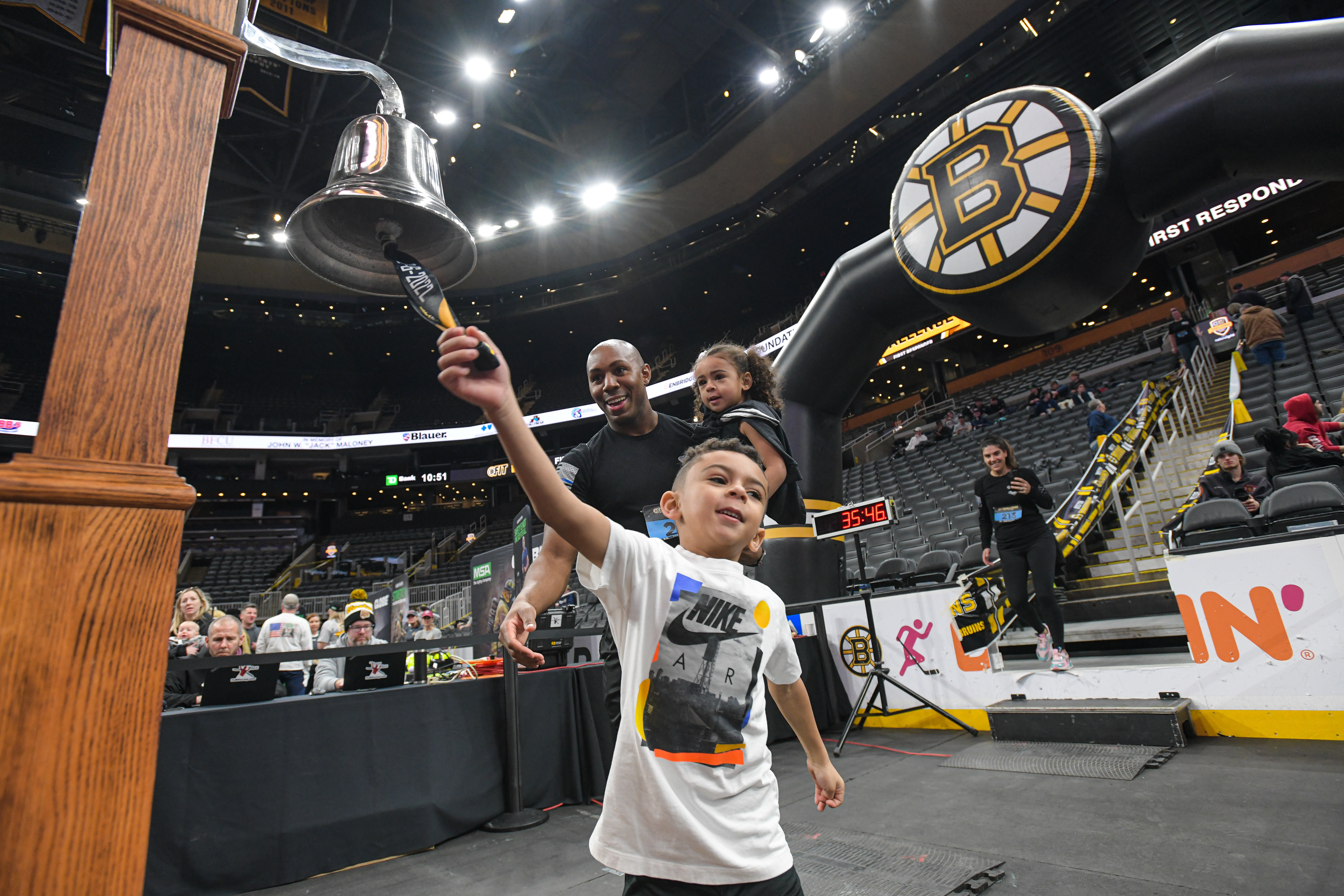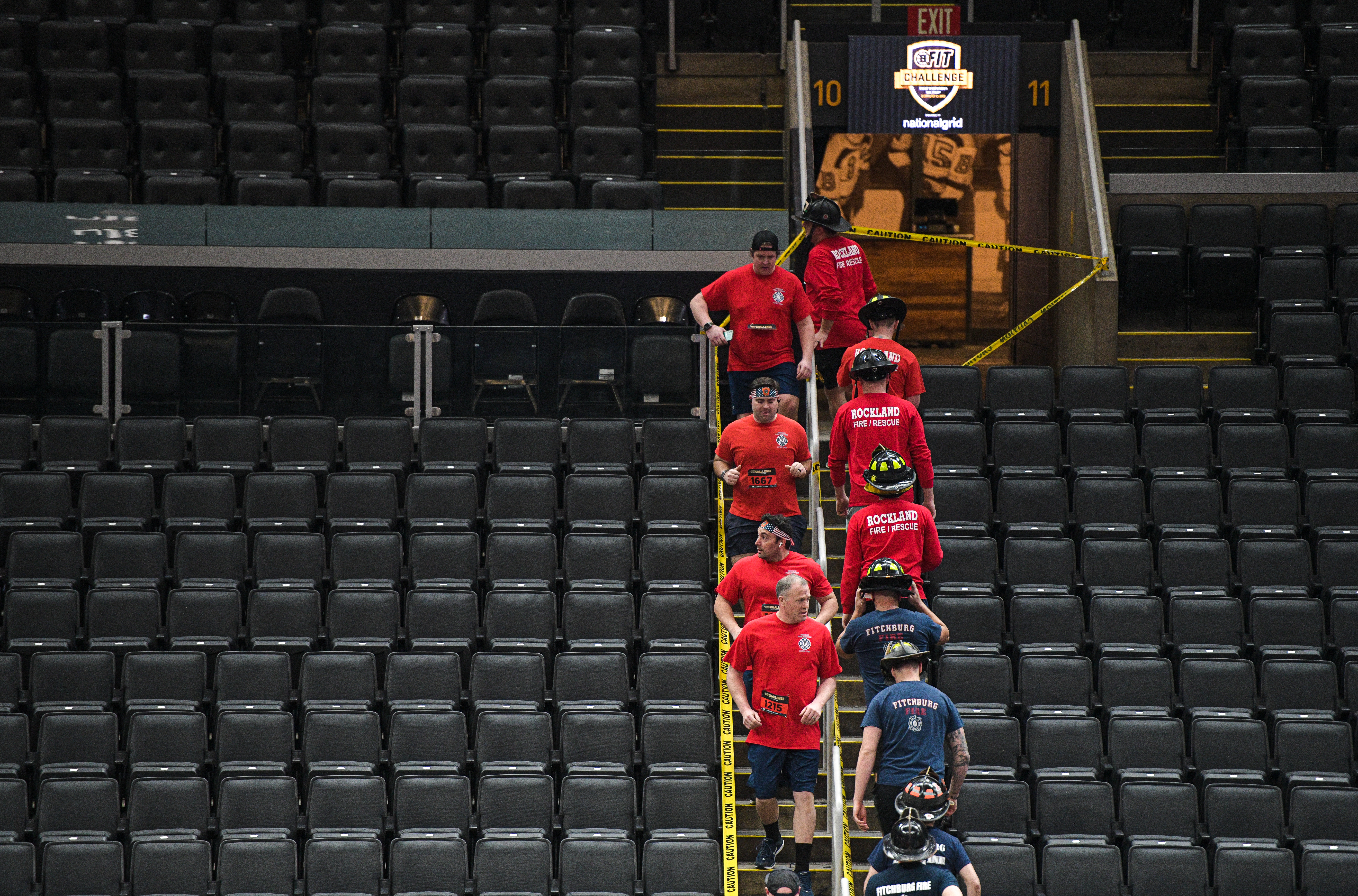 Blue Cross Blue Shield of Massachusetts, the state's largest not-for-profit health plan, was a sponsor of the event, part of the organization's $13 million in annual contributions to the Massachusetts community. 
Exercise, as both first responders and clinicians know, can be effective in preventing or managing conditions including  hypertension, diabetes, and obesity, as well as improving the ability to respond to emergencies. And events like the Bfit challenge builds camaraderie as well as muscle, participants noted.
As family members and spectators looked on, the athletes ran as part of one of three heats: the firefighter and EMT division, the community, family and friend division, and the police and military division.
"It's great training for them and they are excited. It's a great day to get them in shape and everyone is looking forward to it."

Burke said.
Antone McCatty, who works for Ladder 28 in Hyde Park, participated in his fourth BFit Challenge this year.
"It's a grind, it's challenging, but it's fun," McCaddy said. "It's great to get all of the guys out. We don't always get to hang out outside of work, but today we get to come together, raise some money, have fun, and just enjoy the day."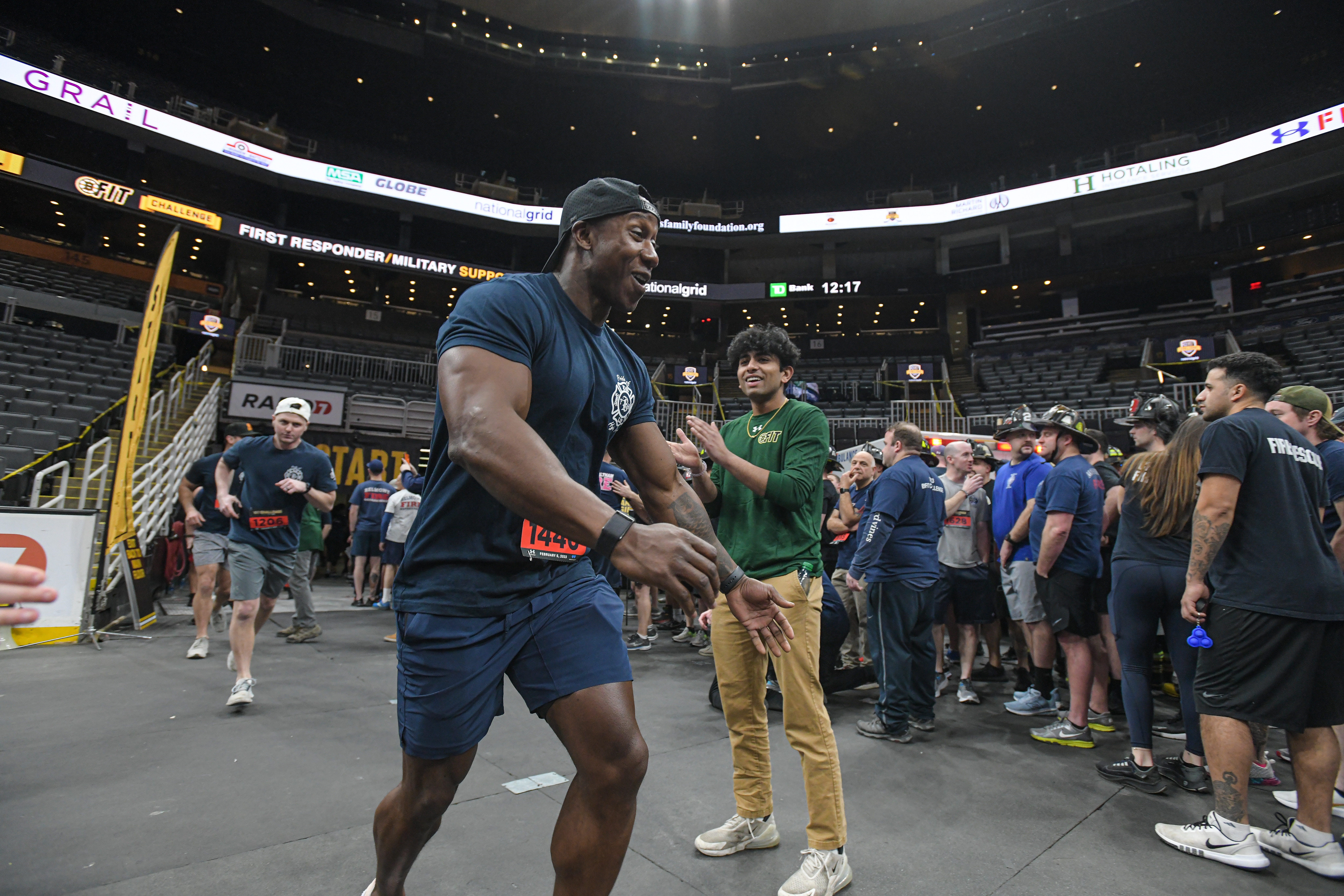 Former Boston Fire Commissioner Joe Finn did not suit up to run the stairs but was in attendance for the fourth time to support the first responders taking part.
"Coming out of the pandemic, it's great to have our law enforcement partners, the fire service, the National Guard, and our EMS folks to get together for a good event," Finn said.
They are exercising, building camaraderie, and getting together with the people they work with."

Joe Finn  
Did you find this story informative?
All Coverage content can be reprinted for free.
Read more here.
---
PHOTOS BY FAITH NINIVAGGI