May 22, 2023
'We are our patients' allies'
New primary care practices are moving primary care into the 21st century.  Yet the heart of primary care medicine remains the same as it was a hundred years ago: we are our patients' allies. And today, that role is more important than ever. 
As an internist, I take special pride in my profession's evolving role in our remarkably complex health care system – a role that, paradoxically, has grown more important even as it has grown more challenging.
Primary care providers, often internists, family physicians, and pediatricians, are the first contact for many patients seeking care for new health problems. They provide what is known as "comprehensive care," helping to oversee all the medical conditions patients have. They provide "longitudinal care," a dry way of describing a valuable relationship built over time. And they provide care coordination, helping patients navigate between multiple specialists or types of clinicians. They order labs, imaging, and prescriptions, and offer crucial input into decisions around specialty care, emergency care and hospitalizations. They are a steady resource for patients through their life journey, whether it brings diabetes, cancer, broken bones, or a simple ear infection. 
And for patients, the rewards of having a primary doctor are clear. Patients with an established primary care doctor are more likely to receive beneficial preventive services. They have fewer hospitalizations and lower rates of emergency department utilization. Their overall healthcare spend is lower and they report greater satisfaction with their care. They may even live longer lives. 
"Strengthening primary care improves health outcomes and restrains the growth of health care spending, " 
as my colleague at Blue Cross, Dr. Mark Friedberg – senior vice president for performance measurement and improvement and a primary care doctor who has long studied the value of primary care – puts it. 
Yet, primary care providers are increasingly struggling. Electronic medical record documentation requirements are often burdensome and studies have shown that PCPs often spend more time on computers then they do with patients. They navigate the 70,000 ICD-10 diagnosis codes now used to describe and characterize human diseases. They track the thousands of prescription drugs available to treat these conditions, and they coordinate care with the 47 distinct physician specialty types and 87 sub-specialty designations recognized by the American Board of Medical Specialties. Primary care providers often experience dissonance between their desire to help patients and the realities of healthcare as a business which requires significant paperwork and administrative tasks that doctors didn't sign up for when they went to medical school. This can lead to frustration, loss of joy in practice, and eventually burnout. 
But there is hope. Innovative physicians and new payment models are spurring promising changes. Blue Cross' Alternative Quality Contract, for example, transformed our century-old system of paying doctors based on fee-for-service visits, tests, and hospital admissions to one based on quality of care, health outcomes, and patient satisfaction.
That has allowed creativity, and remarkable changes in health systems.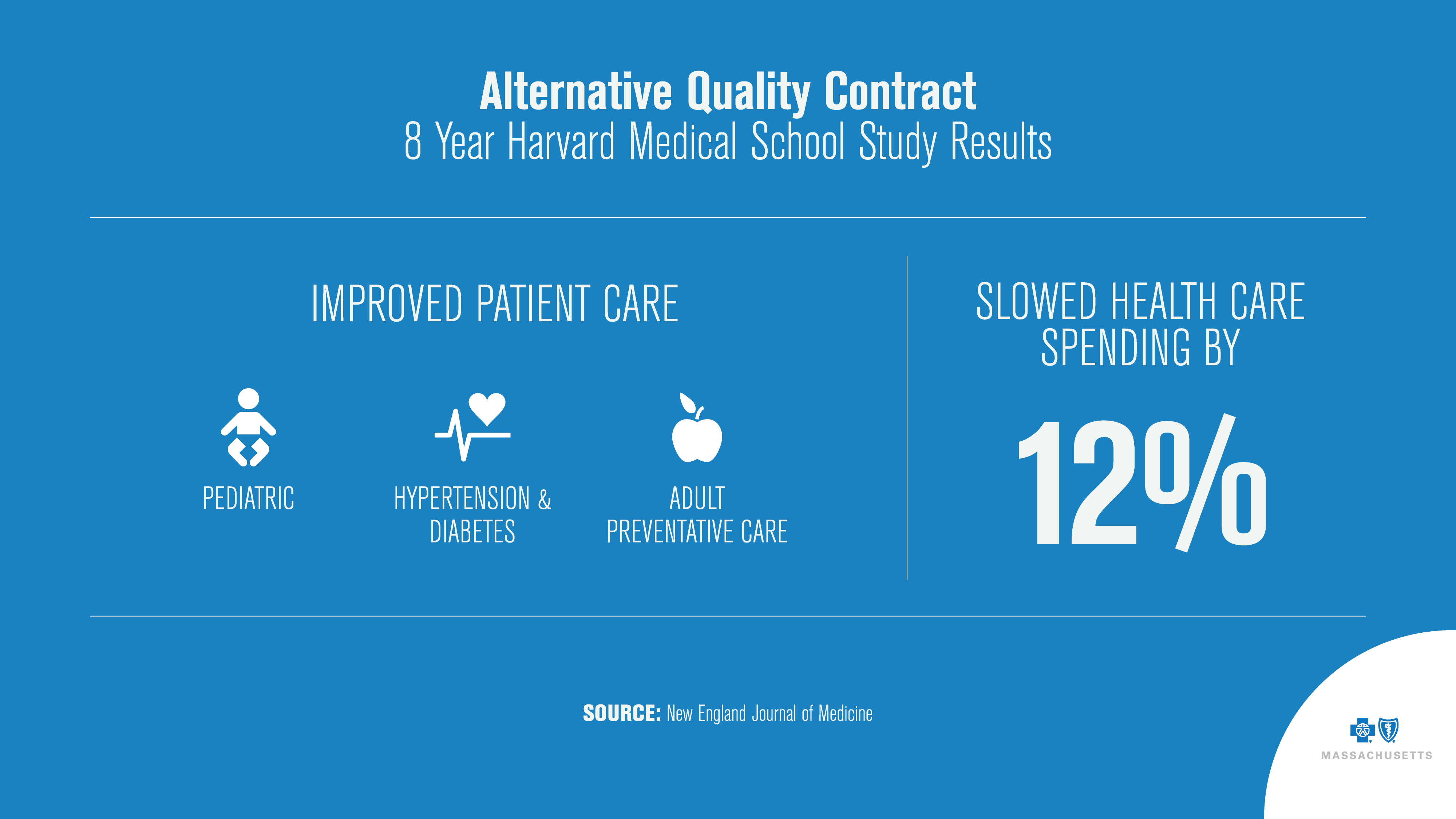 Health care consumers want high-quality care delivered in a convenient and efficient way, and providers want to meet those needs. In the past, the fee-for-service system mandated that doctors could only be paid for face-to-face visits. But we know today that many patient concerns can be addressed with a phone call or video chat. Some practices are embracing technology and engaging with patients through smartphone apps and text chats.
---
We are also seeing a growing embrace of team-based primary care that distributes tasks among physicians, nurses, medical assistants, social workers, and health workers.
---
For instance, a patient with diabetes may have a visit with her primary care doctor once every three months. In between those visits the patient will meet with a nurse diabetes educator to review progress towards goals as well as a pharmacist who can work with the patient to make medication changes and improve adherence. Furthermore, a social worker may help connect the patient to community resources for healthy meals. All the while, a medical assistant is monitoring the blood sugar levels of all the practice's diabetic patients through an electronic registry, and is sending alerts to other members of the care team to follow up on patients with concerning blood sugar trends. Patients benefit from having multiple providers working together to meet their health goals, whether that means managing high cholesterol, smoking cessation, or confronting the symptoms of depression. 
This work is rarely celebrated in television shows or movies, but for physicians, it has quiet rewards of its own: the chance to get to know patients well, over time. The ability to truly listen to patients, visit after visit, year after year. And the opportunity to help patients find the care they need in a complicated landscape. 
Did you find this article informative?
All Coverage content can be reprinted for free.
Read more here.