Jul 30, 2021
Wellness in the remote workplace
Johnny Monseratte knows firsthand the impact of employer wellness programming. 
The 57-year-old public works employee for the City of Worcester signed up to be part of the city's Extreme Loser competition a few years ago, run by coordinator of training, development and wellness Pam Callahan. 
As part of the six-month program, participants were split into teams. Each participant received a free gym membership and nutrition counseling, and the winner received a full year of their health insurance premium paid for in addition to bragging rights. 
Monseratte didn't win the competition but he scored a victory for his overall health.
"I lost 25 pounds, and my sugar and high blood pressure were better controlled," he said. "My results were so impressive that my doctor praised me" and even lowered the dose on his diabetes medication. "Overall, I felt healthier and a lot better. I had more energy, and I was able to fit into clothes I couldn't fit into before." 
Wellness programming benefits
Many employers like the City of Worcester have long invested in wellness programming, saying such programs result in better overall employee health, as well as lower absenteeism and higher productivity and engagement. 
---
Employers are supported by the state's largest nonprofit health plan, Blue Cross Blue Shield of Massachusetts, which offers resources such as online wellness platforms, health education programs and the expertise of health engagement strategists, who help employers build a culture of health. 
---

While many wellness directors report they had to switch gears—and platforms—when the COVID-19 pandemic hit last spring, they found a variety of new ways to provide support and even said their programs took on new significance for employees.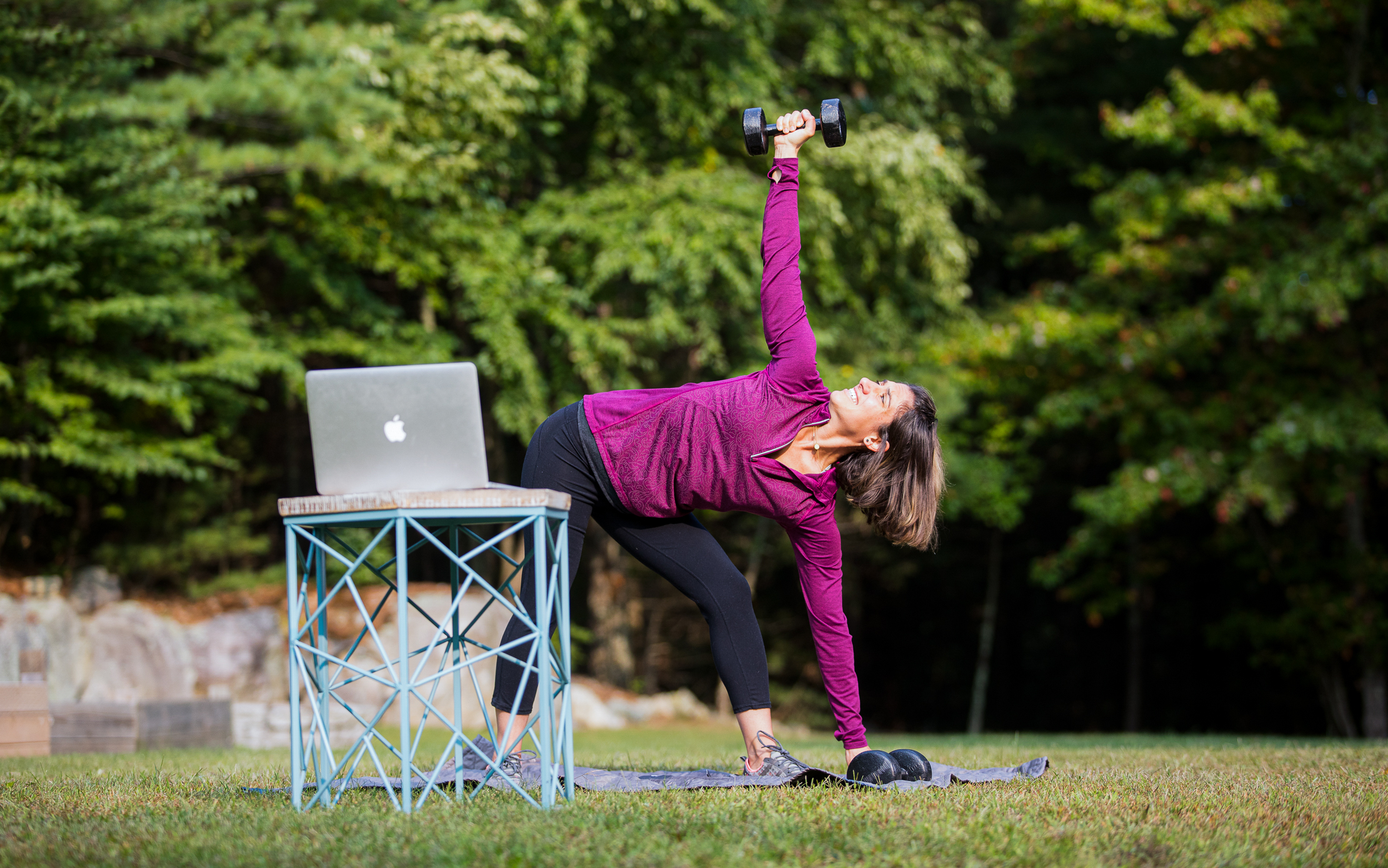 Online fitness options
Callahan moved the city's live yoga classes online, and she mailed out yoga "kits" and resistance bands to participating employees. 
"We've actually been able to offer more to our employees during COVID, not less, with a huge emphasis on mental health, and engagement has been terrific," she said.
Lyn Fioravanti, a registered and licensed dietitian who serves as regional wellness coordinator for the Scantic Valley Regional Health Trust in Western Massachusetts, supported the transition of the trust's yoga and Pilates classes to Zoom. She also continued to collaborate with her towns' Parks and Recreation Departments to offer employees a 40% discount on online classes, and offered an array of online webinars and workshops on topics such as stress management.  
"When COVID hit, I wanted to give employees things to help them cope and let them know that there were resources they could plug into." Fioravanti said. "I wanted anyone to be able to find something they needed during that time."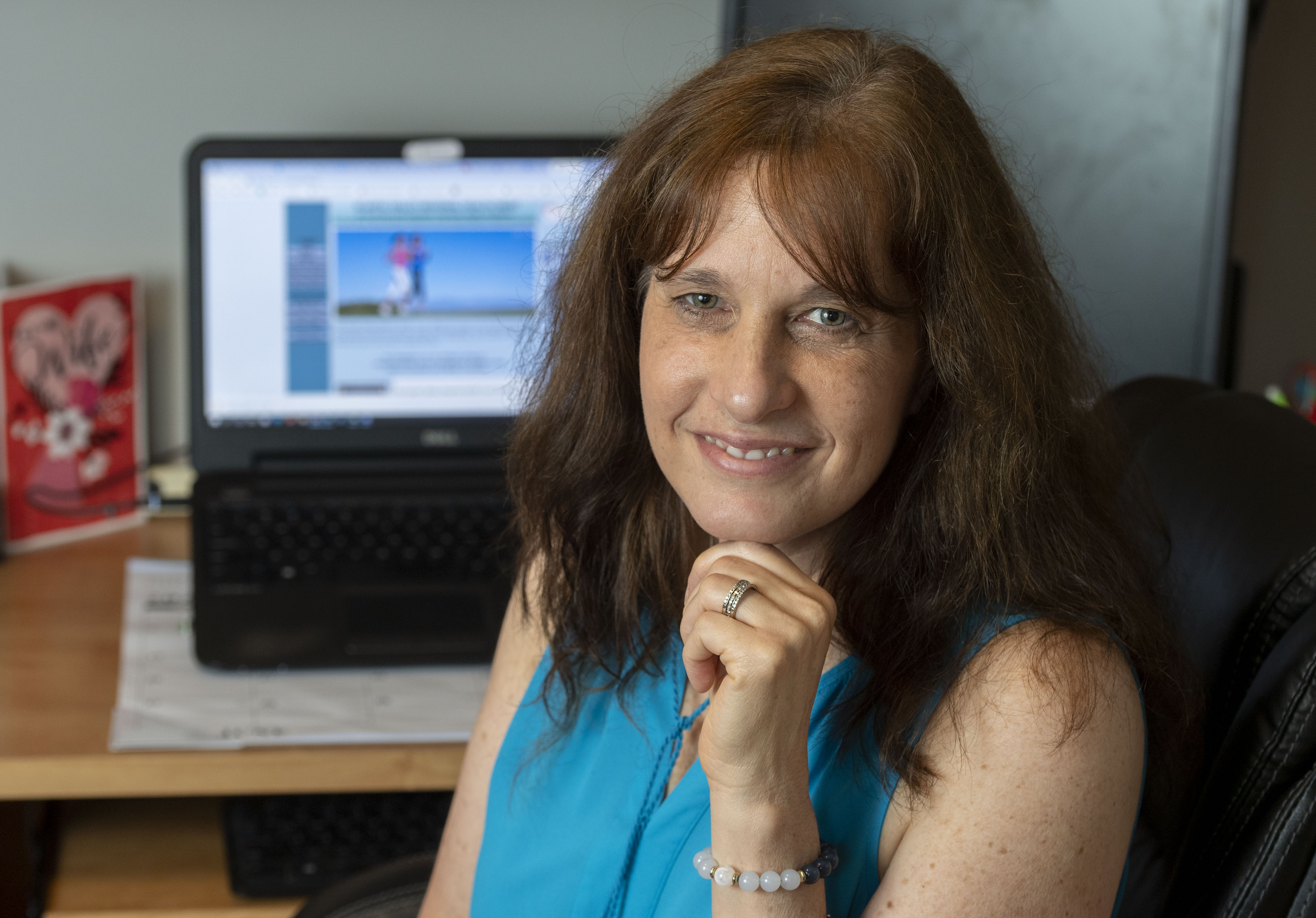 Kathryn Barsevich, a middle school English language arts teacher for the Longmeadow Public School District, said Fioravanti's programming helped her jumpstart a healthier lifestyle during the pandemic. 
Barsevich had been a regular at the Monday 4:30 p.m. yoga class offered at a reduced rate through the trust when the pandemic began. Last March when the class transitioned to Zoom, she stuck with it. "Seeing the same people in the same room online was really nice for consistency," she said. 
At Hampshire County Group Insurance Trust, wellness initiative director Michele Komosa also offers online fitness challenges, such as a "Virtual Vacation" wellness challenge in May.
Kimberly Noake MacPhee, land use and natural resources program manager for the Franklin Regional Council of Government, enjoyed the challenge, which enabled her to "travel" to exotic locations online as she racked up steps each day.  
She said she particularly appreciated that the programs are accessible to people with a range of interests, abilities and activity levels: "I am by no means a super-duper athlete—I consider it a win if I go for a walk at lunch time."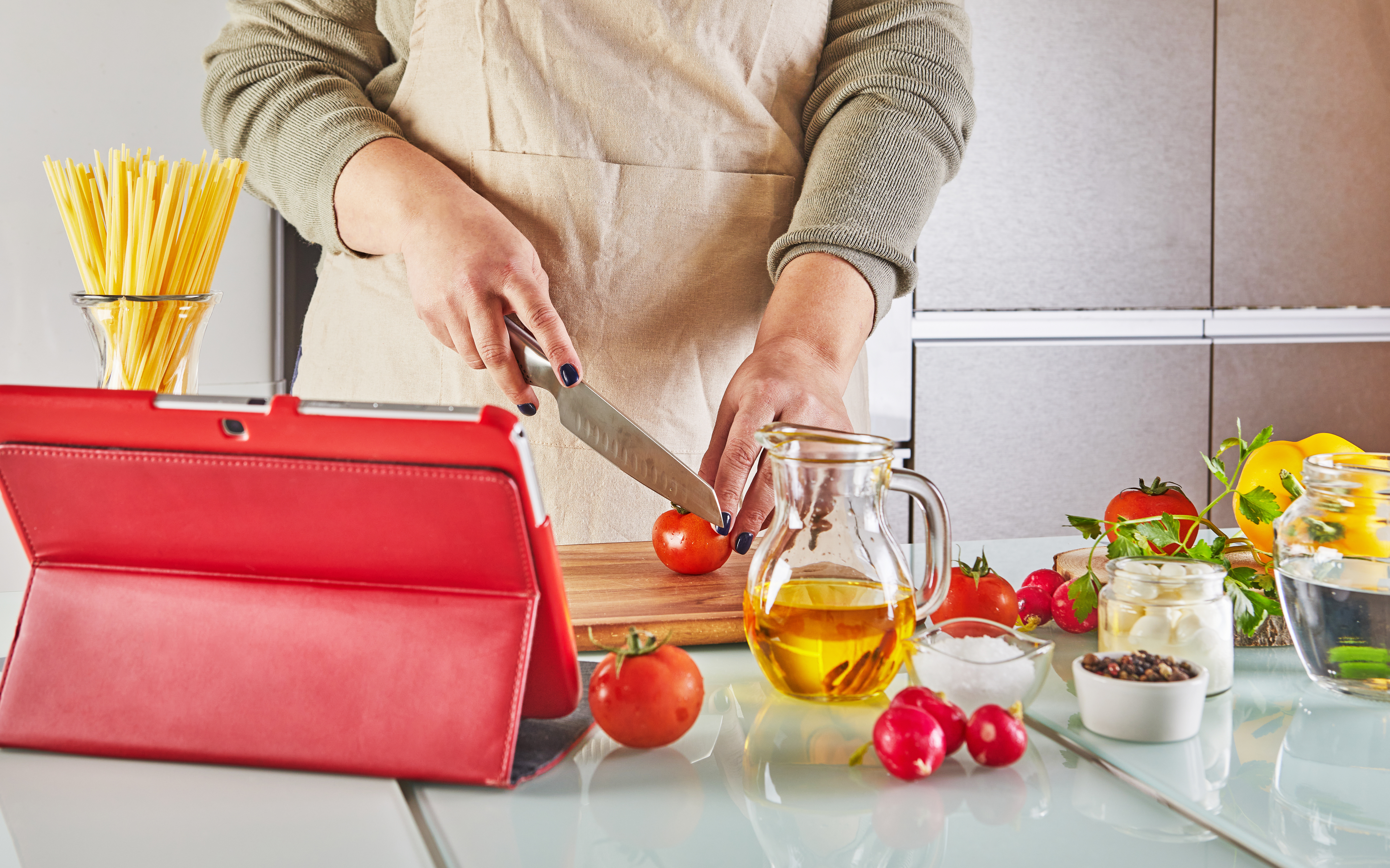 Cooking classes
With employees cooped up at home and many restaurants closed, online cooking classes were a popular option for many wellness program directors, including Callahan, whose program started holding healthy cooking demonstrations, and Fioravanti, who offered heart-healthy Mediterranean cooking classes.
At Hampshire County Group Insurance Trust, MacPhee was surprised by how much she loved the cooking classes.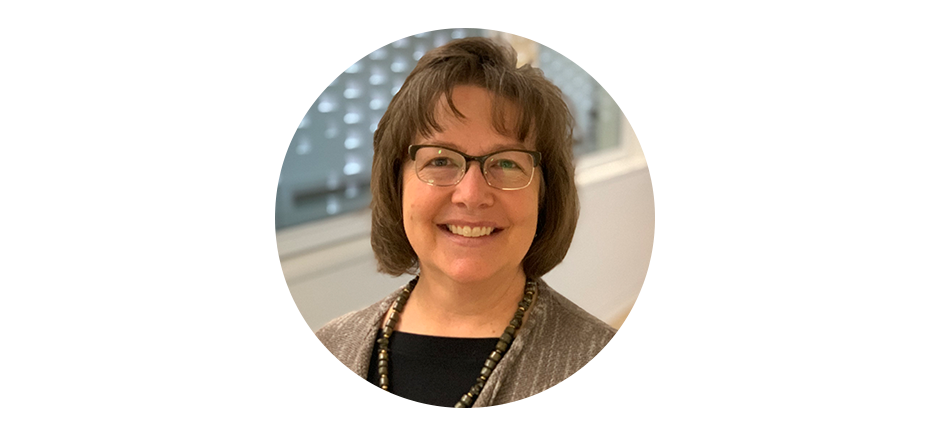 "For someone who absolutely hates to cook, I found the classes very informative and engaging. I learned some new recipes that were easy and quick and got some good tips to switch out high-fat and -calorie ingredients for healthier ones," she said.
Interactive challenges
Barsevich joined the Scantic Valley Regional Health Trust's popular "Maintain Campaign," which has participants weigh in before Thanksgiving and then again after Jan. 1. If they stay within two pounds of their original weight, they get placed into a raffle for Fitbits and Amazon gift cards. They also receive a wellness wall calendar for the new year. Not only did Barsevich maintain her weight, but she lost five pounds over the holidays. 
Since then, she has added more fitness classes into her weekly routine, including a strength training class offered through the East Longmeadow Parks and Recreation Department, which has enabled her to continue losing weight. She's even considering joining a local running group soon. 
"Because of Lyn's classes, little by little I've added more activities to make sustainable change, and these incremental changes have added up to some significant, safe weight loss since the fall." 
Participating in the programs through work has been a bonus: "It's made them more accessible and affordable and less overwhelming," Barsevich says. 
The Hampshire County Group Insurance Trust offers points to employees who participate in different wellness activities, including workshops, community engagement programs and wellness challenges. At the end of the year, employees who earn 100 points receive a $100 gift card. 
MacPhee said she appreciates the continuity the programs have provided as she and her colleagues have been working remotely for a large part of the year: "It's been really nice to know that the programs are continuing."
We maintain that sense of community even though we are all physically separated.
Did you find this article informative?
All Coverage content can be reprinted for free.
Read more here.
---
PHOTO OF NICOLE PIZZI BY NICOLAUS CZARNECKI AND PHOTO OF LYN FIORAVANTI BY CHRIS EVANS