May 2, 2023
What to know about fentanyl
Dr. Ximena Sanchez-Samper is a Blue Cross Blue Shield of Massachusetts psychiatrist and an expert in substance use disorders.
---
Opioid use and overdoses have risen sharply in recent years, driven largely by use of cheap, illegal forms of the drug fentanyl — but support and information are available.
What is fentanyl?
Pharmaceutical fentanyl is a legal medication that has been approved for many years for use in health care to manage pain. It works by binding to receptors in the brain, spine and peripheral nervous system, suppressing the signals that tell us we are feeling pain. 
When used correctly, opioid-based drugs like pharmaceutical fentanyl are critical to health care.  They can prevent the suffering of those undergoing surgery, cancer and other forms of severe pain. 
They do have risks: At high dosage, opioid-based medications can slow one's rate of respiration. Too high a dose and you stop breathing entirely, which can lead to death. Opioids can also elevate mood, creating a sense of euphoria that can be addictive, leading to dependency, or opioid-use disorder.  
Because of those factors, we in the health care community are very careful with the dose and duration of opioids we prescribe, and we closely monitor our patient's reactions.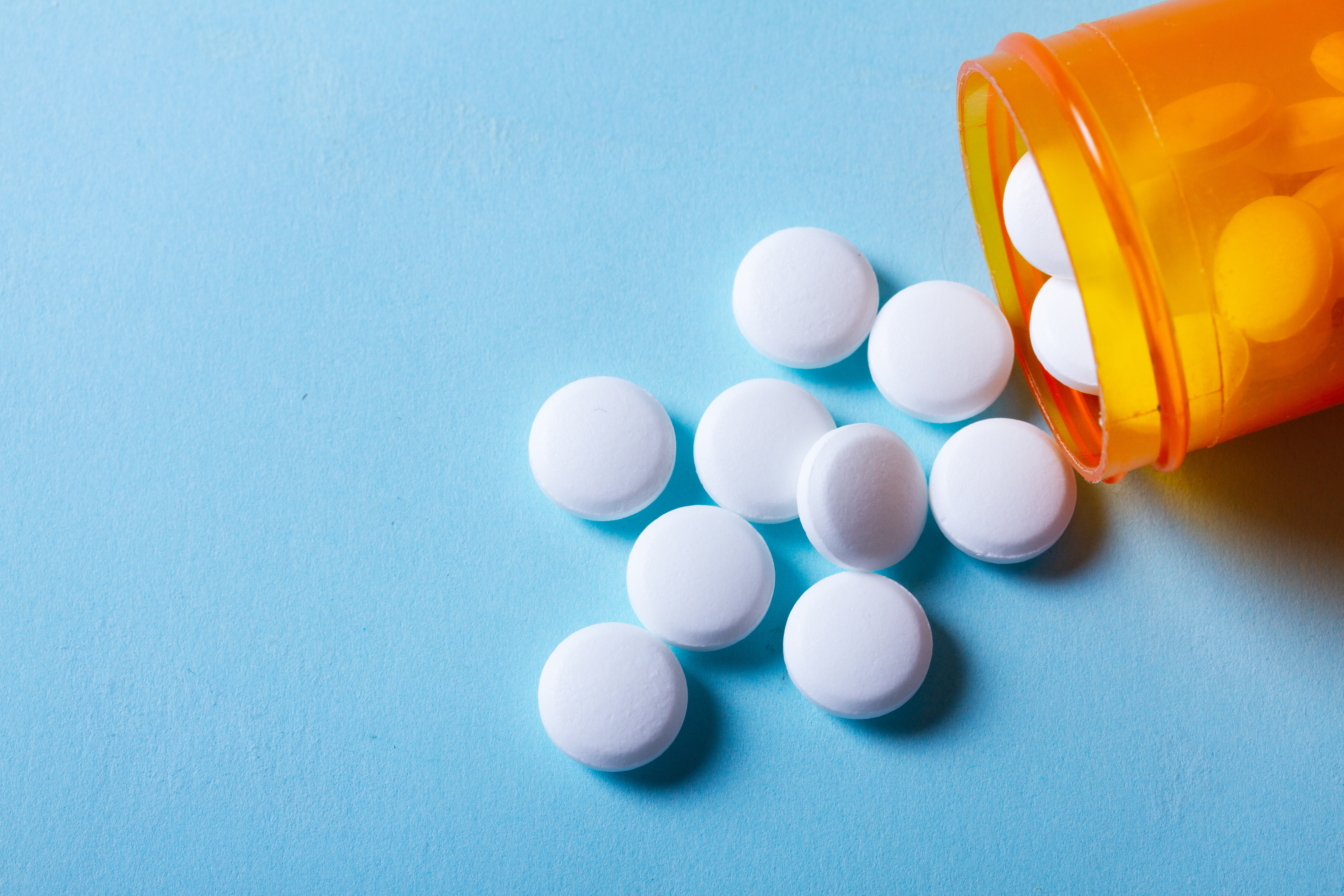 What about illegal fentanyl? 
Illicit fentanyl, sold without a prescription, is often illegally manufactured by drug dealers. Because it is cheap to make, odorless and colorless, it can be easily formed into various shapes and sizes and colored with dye to look like pills commonly prescribed by a physician, such as ADHD or anti-anxiety medications or other substances.  
Whatever form it takes, there is no way to monitor the dosage present in illegal fentanyl. There is also no way to tell what other drugs have been added to a batch.  
The deadly effects of opioids, in most cases, can be reversed with a drug called naloxone, a medicine that is sprayed into the patient's nostrils, injected intramuscularly, or administered intravenously as a drip by a health care provider. But illegal fentanyl is sometimes mixed with drugs like xylazine, a non-opioid tranquilizer that can slow breathing, heart rate, and blood pressure to dangerously low levels. Naloxone cannot reverse non-opioid effects. 
All these factors have increased the dangers of illegal opioids. According to the National Institutes of Health, deaths from synthetic opioids — primarily fentanyl —increased more than sevenfold from 2015 to 2021, accounting for the majority of the almost 107,000 overdose deaths in in the U.S. in 2021.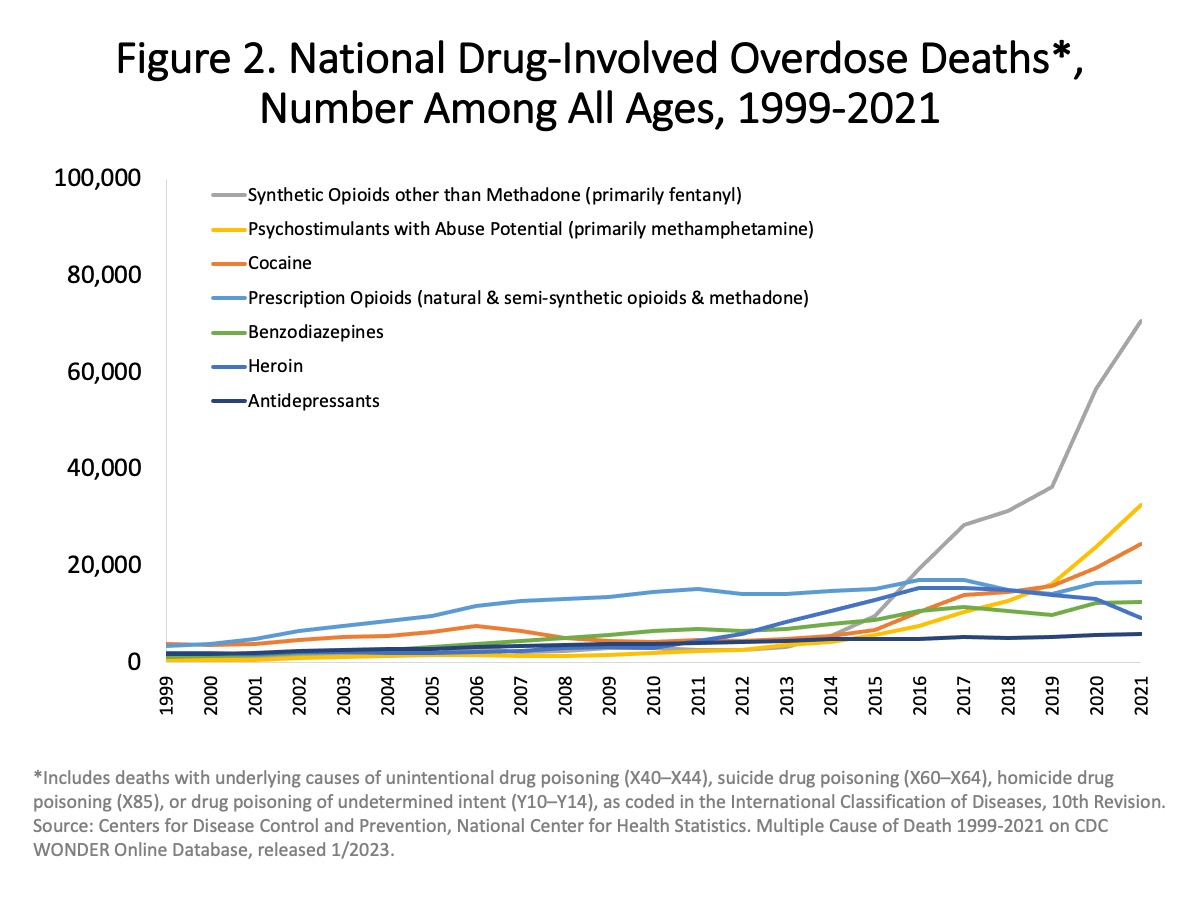 How to help
Millions of Americans suffer from opioid use disorders, a chronic disease characterized by relapses. 
If your loved one is struggling with opioid use disorders, you may see red flags, such as:
Trying to stop or cut down on opioid use, but not being able to
Making mistakes at school or on the job because of opioid use
Deteriorating relationships with family and friends
If you are concerned, ask questions, with empathy. Keep in mind that a confrontational approach —"Are you using drugs?" — may stop the conversation before it starts, creating anger, distance and mistrust. 
Instead, probe to explore how the person is feeling. Are they anxious? Depressed? Lonely?  
Substance use disorders are almost always linked to mental health illness, and misusing alcohol or other substances are often symptoms of a deeper issue.
Getting your loved one to talk about what they are feeling is the first step toward getting them help
Dr. Ximena Sanchez-Samper
Once they share that they are troubled, you can explore the options available to them – for example, calling their physician, seeking a mental health clinician, or joining a support group.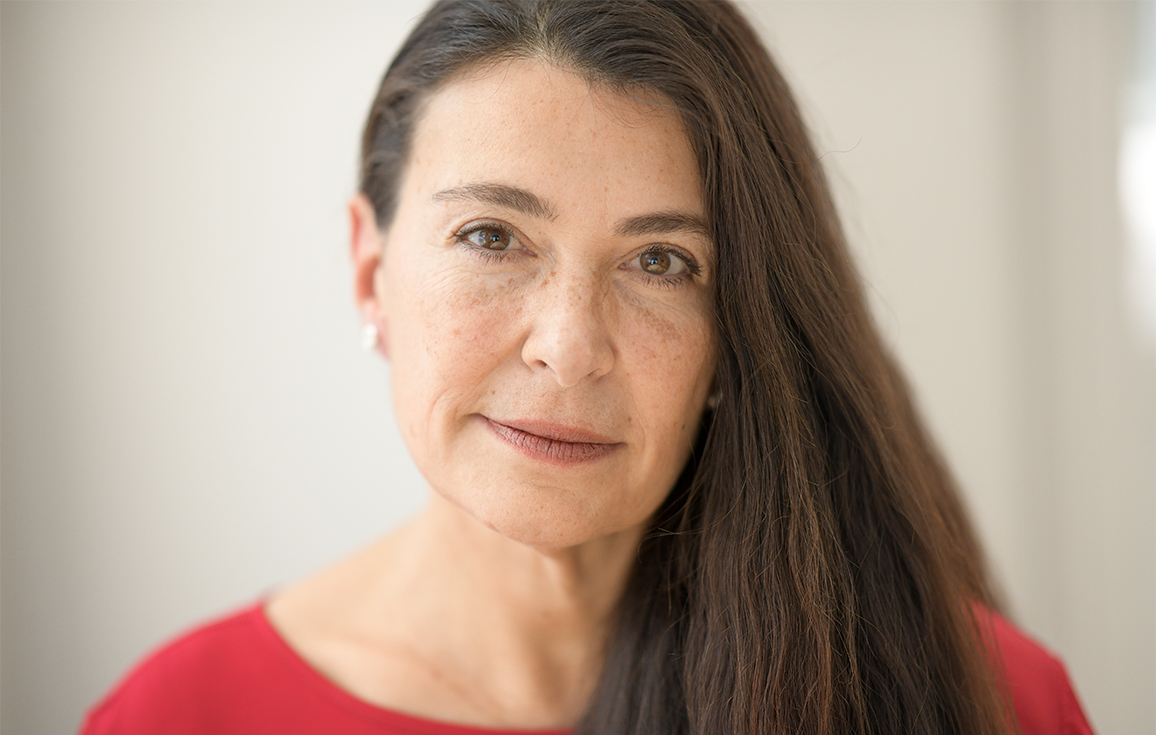 Health insurers, including Blue Cross Blue Shield of Massachusetts, also offer resources. Blue Cross members can call a dedicated mental health line at 1-888-389-7764 or use a Find a Doctor & Estimate Costs tool to find licensed therapists. Members also can visit a mental health resource center, and get help from a team of mental health advocates who are trained to find support. 
Most importantly, know you are not alone. Support is available. 
And do not lose hope. These conditions are treatable. I am inspired every day by my patients who are overcoming mental health issues and substance use disorders.
Are you a Blue Cross Blue Shield of Massachusetts member who is looking for a therapist? Call 1-888-389-7764 or use our Find a Doctor & Estimate Costs tool to find licensed therapists. Check out more resources here.
---
PHOTO OF DR. XIMENA SANCHEZ-SAMPER BY FAITH NINIVAGGI