Jun 30, 2022
What you need to know about ADHD treatment
Treatment for attention-deficit/hyperactivity disorder, which affects millions of American kids and adults, is widely available, and follow-up care is key, according to clinicians.
"Studies have shown successful outcomes for children who receive behavioral therapy, medication, or a combination or the two, coupled with training for parents. Proper follow-up care increases the likelihood of the medicine having a positive impact"

- said Dr. Patricia Abbott is a child, adolescent and adult psychiatrist at Blue Cross Shield of Massachusetts with 24 years of clinical experience
What is ADHD?
ADHD is one of the most common neurodevelopmental disorders of childhood, according to the CDC. Usually first diagnosed in childhood, the condition often lasts into adulthood. 
"Children with ADHD show a persistent pattern of being hyperactive, or struggling to pay attention or control impulsive behavior," Abbott said. 
ADHD affects not only a child's ability to pay attention in school, sports or other activities, it also can affect relationships with family and other children. 
"There's a common misperception that they are 'bad' kids or willfully oppositional or aggressive, but in fact, they are just facing a chronic health issue that requires care and attention," Abbott said.
The condition is one of the major public health issues affecting kids: ADHD affects between 9% and 15% of all school-aged children in the United States. Abbott said. 
How can ADHD be treated?
For children ages 6 years and older, the American Academy of Pediatrics recommends combining medication treatment with behavior therapy, the CDC notes.
"Various behavioral therapies and parent training and coaching have proven effective for this condition," Abbott said. "Parents should work with others involved in their child's life — pediatricians, therapists, teachers – to find the best options that work for their child."
Several types of behavior therapies are effective, including:
Medication also can help children manage their ADHD, and several types are FDA-approved to treat ADHD in children:
Stimulants, which contain various forms of methylphenidate and amphetamine, have a calming effect on hyperactive children with ADHD. They are believed to increase brain levels of dopamine—a neurotransmitter associated with motivation, attention, and movement. Between 70-80% of children with ADHD have fewer ADHD symptoms when taking these fast-acting medications.
Non-stimulants including including Strattera (atomoxetine), Tenex or Intuniv (forms of guanfacine), and Clonidine (or its formulations, such as Kapvay) provide a useful alternative for children who do not tolerate stimulants well.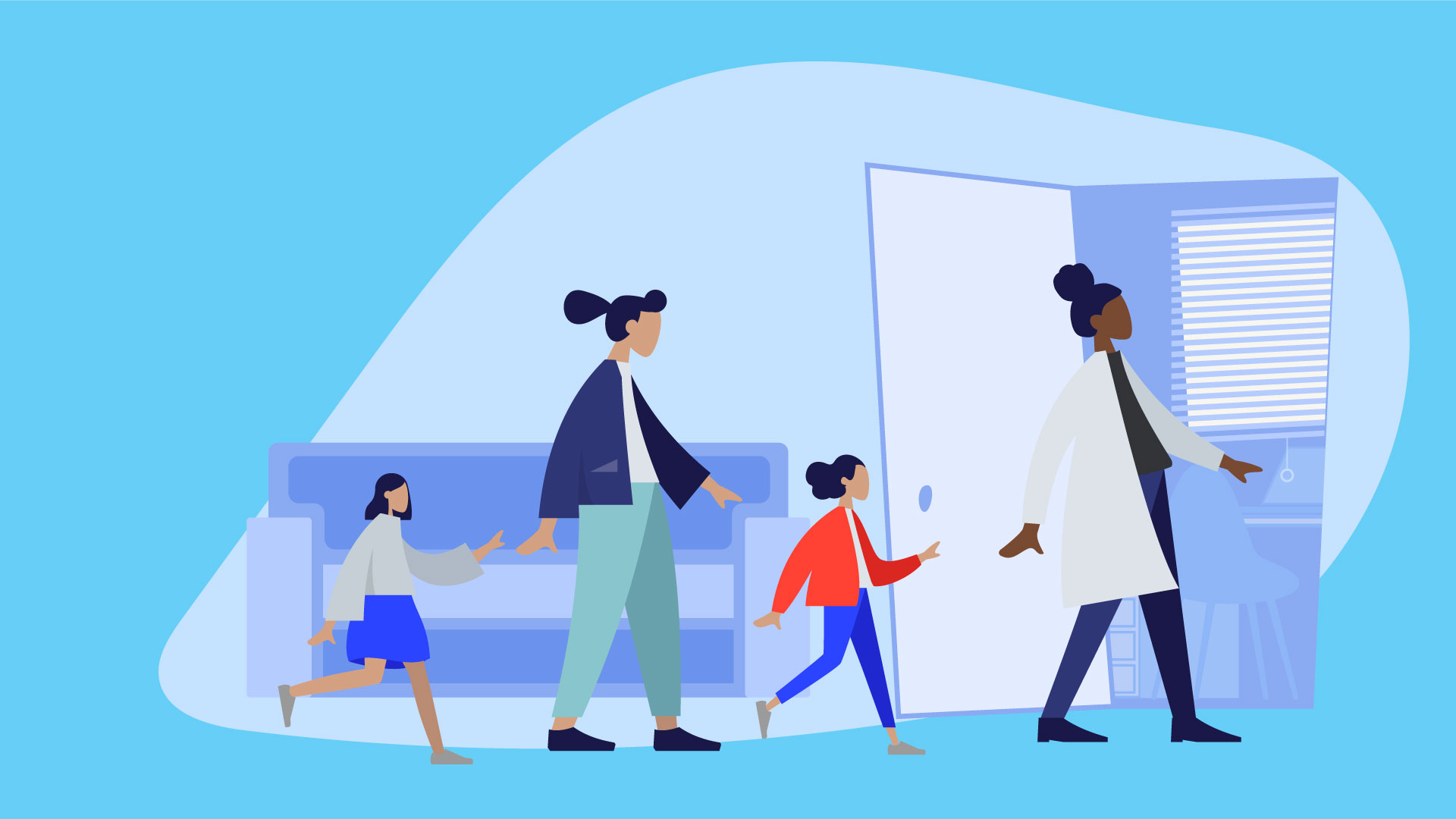 Why is follow-up care for prescription medication important?
Medications can affect children differently and can have side effects such as decreased appetite or sleep problems. One child may respond well to one medication, but not to another.
Health care providers who prescribe medication may need to try different medications and doses to find the right balance between benefits and side effects. It is important for parents to work with their child's health care providers to find the medication that works best for their child.
"It's a good idea to schedule a follow-up appointment with your child's doctor within 30 days of when your child started their medication,"
- Abbott said
"This visit provides an important opportunity to discuss how the medication is affecting your child and to ask questions about their treatment plan."
You can prepare for the visit by taking notes on your child's improvement, continuing symptoms, and any side effects they may still be experiencing. 
"This information will help your child's doctor determine whether the medication is working as it should," Abbott said. "Parents should report back about any differences in appetite or weight or sleep. The parent should also report back to the doctor if they have concerns about the medication no longer working at a particular dose."
As children grow older, they sometimes require higher doses of a particular medication or the benefits may wear off over time, she noted. 
Parents should flag any concerns or issues that they believe could be related to their child's medication. Some children may develop a slight tic when taking medication, Abbott said, while others could see an impact on their diet and appetite. 
"Those are the sorts of side effects that are very common and can be worked around," she said.
Follow-up care with a physician can also help parents determine whether to give their child so-called "medication holidays" to better regulate the child's response to the medication.
"If growth is a concern or the child is not gaining weight, they might just get the medication on school days or they might not take it all summer," Abbott said. "Then there are other kids who are on their medication 365 days per year because they really benefit from it."
Help is available                                                           
The wide range of treatments provide broad options for kids and parents, Abbott said. 
"Remember, support is available," she said. "There are so many resources available to help kids with ADHD flourish."
 
Children and adolescents are facing unprecedented mental health challenges amid the pandemic, and many are grappling with routine transitions such as return to school. Find mental health resources for Blue Cross Blue Shield of Massachusetts members here or call our team of care managers at 1-800-392-0098.