May 8, 2020
What young adults need to know about the coronavirus
University of Michigan junior Grace Biermacher was studying abroad in Barcelona when she was hit with overwhelming fatigue, a wet cough and chills. More than 4,000 miles from home, Biermacher holed up in her room, loaded up on water and vitamins, and hoped for the best.
That was on March 8, four days before she and her peers were sent home as the novel coronavirus continued to spread at an alarming rate.
"It was scary, being in another country without family and being sick," said Biermacher, an economics and international studies major. "It would have been scarier if I had known it was COVID-19."
Biermacher found out March 19 that she had contracted the virus – one of the many confirmed cases among college students who were infected while studying abroad or vacationing for spring break.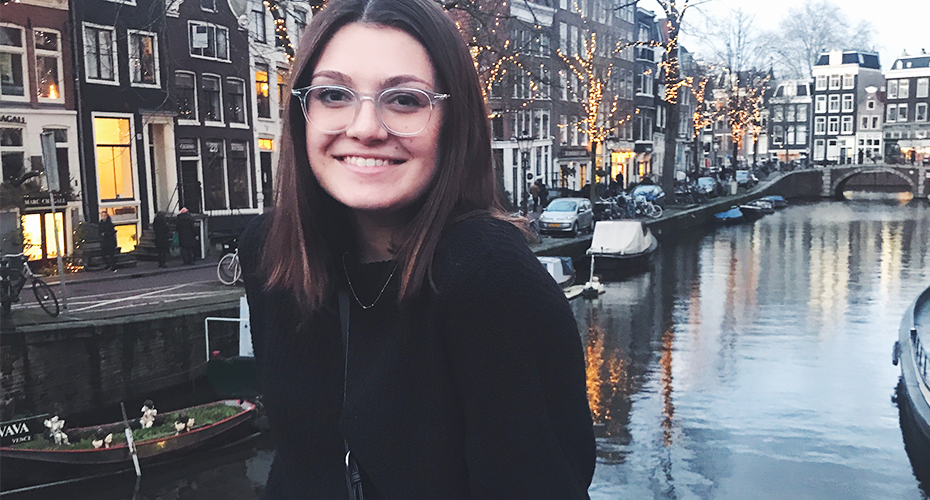 It has been widely reported that older adults are more vulnerable to severe illness from COVID-19. According to the Centers for Disease Control and Prevention, eight out of 10 novel coronavirus deaths in the United States occur among people 65 and older. 
But medical professionals and young COVID-19 survivors want to remind those in the younger age groups that low risk does not mean no risk, even as some states begin loosening restrictions and opening up businesses, and as warm weather draws people outdoors. 
"It's a lot more serious than some people think," Biermacher said. "You could even be asymptomatic and infecting people. Travel at this time, unless it's absolutely necessary, shouldn't be happening."
College-aged coronavirus deaths have been making headlines: Cody Lyster, a 21-year-old Colorado Mesa University student. Bassey Offiong, a senior majoring in chemical engineering at Western Michigan University.
In March, about 70 students from the University of Texas at Austin returned from a spring break trip to Cabo San Lucas, Mexico. Nearly half of them tested positive for COVID-19.
The University of Tampa announced in late March that at least five students tested positive after traveling for spring break.
There aren't just risks for grandparents and parents, and people they love," said Dr. Kavita Babu, an emergency department physician at UMass Memorial. "For college kids themselves, there are risks. There have been deaths among 20-year-olds.

Dr. Kavita Babu
She added, "Being previously healthy does not necessarily matter. It can be an extraordinarily difficult illness."
Though younger people may be tempted to take advantage of cheap airfare, Babu stressed the danger of traveling right now. She referred to the "super spreader" phenomenon, in which someone from a high-infection region travels to a low-infection area, leading to another large cluster of new cases.
"They might not get sick at all and won't even know they're the ones putting people at risk. You can't rely on feeling healthy," Babu said. "You want to be meticulous about not traveling. You don't want to be that person."
Biermacher said she has regrets from her trip to Spain. But, she said, "We didn't know then what we know now."
This month, Biermacher became the first person in Michigan to donate plasma – rich with antibodies – after recovering from the virus. It will be transfused and used to treat up to three seriously ill COVID-19 patients.
Though it is unclear what effect, if any, convalescent plasma will have on patients, it is considered a potential treatment. 
"When I was diagnosed, it was sort of a reality check," Biermacher said. "Kids my age and healthy people do get it. It's even more reason to practice social distancing."
Did you find this article informative?
All Coverage content can be reprinted for free.
Read more here.