Dec 15, 2021
Why doctors are choosing to vaccinate their kids against COVID: Dr. Kavita Babu
Massachusetts doctors are urging parents and guardians to get their children, ages 5 and older, vaccinated against COVID-19. 
Many have served on the front lines of the pandemic for nearly two years, and are making these recommendations as parents themselves.  
Coverage is giving physicians an opportunity to share why they trust the available vaccines enough to get their own children vaccinated.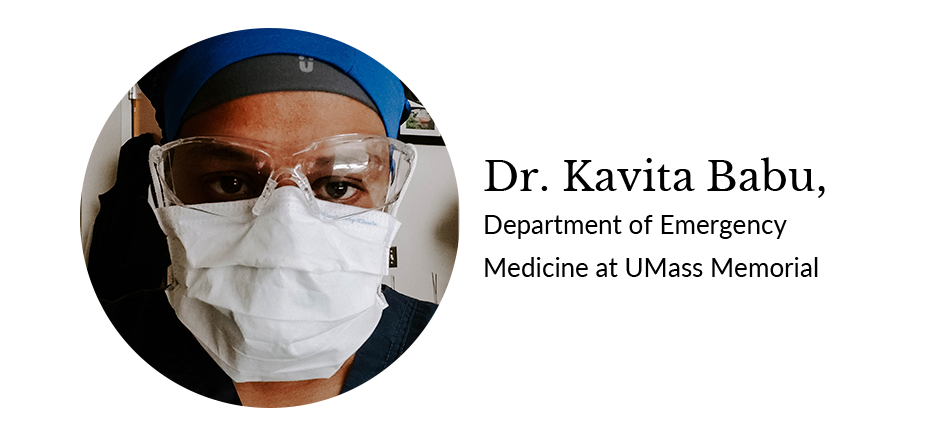 At every point in the pandemic, we've always been focused on protecting the least protected person in our family. We have three generations living in my house: grandparents, us, and the kids. Our immediate worry was for the grandparents, and once they were protected, the focus shifted to the children. People can underestimate the long-term consequences of COVID-19 in kids. We've seen that not just in the hospital, but among the community. 
There are so many conflicting sources of information out there and so much misinformation, it's understandable why people would be scared. As a toxicologist, part of my job is really understanding the adverse effects of medications. When you compare the risks of COVID-19 to the incredible safety profile of the vaccines, getting kids vaccinated is the right thing to do. 
Among physician parents, what I've seen is doctors eager to get their kids these shots, whether through trials or early vaccination, because they understand that while the idea of vaccinating may cause apprehension, having kids get COVID is a much greater reason for worry. 
I was able to enroll my 11-year-old daughter in one of the clinical trials, so she was able to get her first shot at the end of August and her second in mid-September. She had a sore arm and a low-grade fever, but that's it. It's the most incredible relief to have her vaccinated, along with my 13-year-old. 
- Dr. Kavita Babu, Department of Emergency Medicine at UMass Memorial, Division of Medical Toxicology