Mar 4, 2022
Why doctors are choosing to vaccinate their kids against COVID: Dr. Sabrina Assoumou
Massachusetts doctors are urging parents and guardians to get their children, ages 5 and older, vaccinated against COVID-19. 
Many have served on the front lines of the pandemic for nearly two years, and are making these recommendations as parents themselves.  
Coverage is giving physicians an opportunity to share why they trust the available vaccines enough to get their own children vaccinated.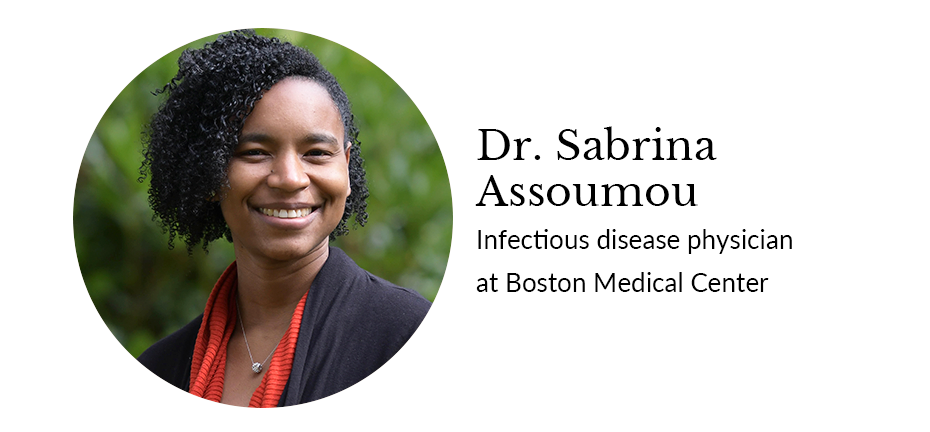 People think children don't necessarily get very sick from COVID, but when Delta came, we saw kids can get very sick, can be hospitalized, and they can die.
I have the good fortune of being able to actually read the studies and follow the literature on the vaccines very closely. Looking at the findings, it was hands down a vaccine that was effective. They found very mild side effects in children. In addition to that, we had emerging data from children 12 to 17 that was promising. 
For me, it was a no-brainer giving my kid a vaccine to protect them. We also wanted to help the community and wanted to help those who cannot get vaccinated or form a robust enough immune response. I have a 5-year-old and a 2-year-old. As soon as the vaccine was authorized for children 5-11, I was on the phone trying to get my older child an appointment. 
My daughter got very nervous before her first shot. For the second one, we promised ice cream after, and she was smiling. At school on Monday, they went over what the children did over the weekend. She was very proud and happy to say she got her shot. It's interesting – she's only 5, but she knows that coronavirus is the reason we haven't been able to do much over the last couple years. We celebrated with treats on Saturday because she was two weeks out from her second shot. 
We're doing everything we can to protect our children. 
Dr. Sabrina Assoumou, infectious disease physician at Boston Medical Center