May 15, 2023
A window into the heart
Seven years ago, when Eric Peterson went in for a routine surgery, his doctor noticed he had elevated blood pressure. The two chalked it up to nerves about the procedure, and Peterson put it out of his mind.
But when the 47-year-old father of two went to the eye doctor for his annual exam a few months later, his optometrist, Dr. David Metsch, saw something concerning that indicated Peterson's high blood pressure was more than everyday stress. 
"He said he saw something on the back of my eye that was a clear indication that my blood pressure situation was something I needed to deal with," Peterson said. 
What Metsch saw is known as "cotton wool spots," which reveal an area of the retina oxygen can't reach and can indicate that someone has a systemic condition such as hypertension or diabetes. 
"I spoke to Eric's primary care provider about what I found and encouraged him to order blood tests," Metsch said.
Peterson has been taking hypertension medication ever since to keep the condition under control. 
"Because somebody I knew and trusted told me I had high blood pressure, it made me go to my PCP to look at it," he says. "I'm glad he rang the alarm bell for me."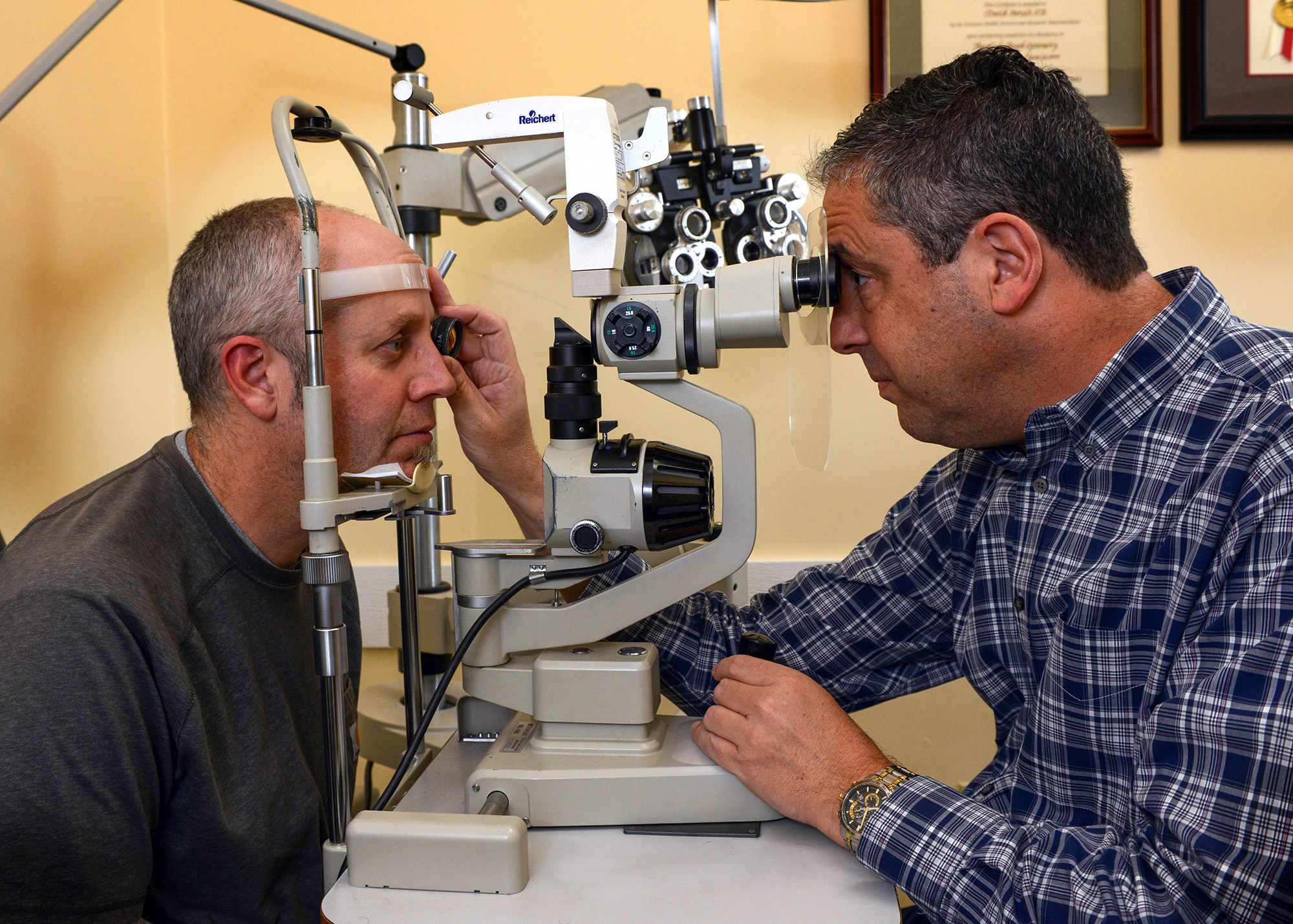 Crucial clues to health
Eye doctors can detect signs of several chronic health conditions, including high blood pressure, cholesterol and diabetes, when they observe the back of the eye during an exam, said optometrist and EyeMed medical director Dr. John Lahr. 
That's because "the eye is the only place in the body where you can observe blood vessels in their natural state," Lahr explained. 
"You can see arteries and veins and blood coming into the eye providing nutrients and oxygen and going back to the heart and lungs. It's a beautiful gauge for us."

Dr. John Lahr 
Even though most people go to the eye doctor for a new pair of glasses or contacts, many can walk out with a better understanding of their overall health. The American Optometric Association found in one study that doctors of optometry identified signs of diabetes in more than 301,000 people who didn't know they had it. 
"We take the role of eye exams in detecting and managing diabetes very seriously," AOA President Dr. Barbara Horn said.
Metsch agrees. "People think they are coming in for a vision check, but we're looking for a lot more," he says. "We are trained and responsible to screen patients for ocular signs indicating a systemic health problem."
Some screenings may detect life-saving signs of health issues. 
"If I see a little white dot of plaque building up in the vessels near the eye, I can tell that the vessels are pretty overloaded with cholesterol  in close proximity to the brain," Lahr says. "If you plug up a vessel in the brain, that's a stroke. This isn't an everyday occurrence, but it provides us with an opportunity to identify someone whose life is at risk."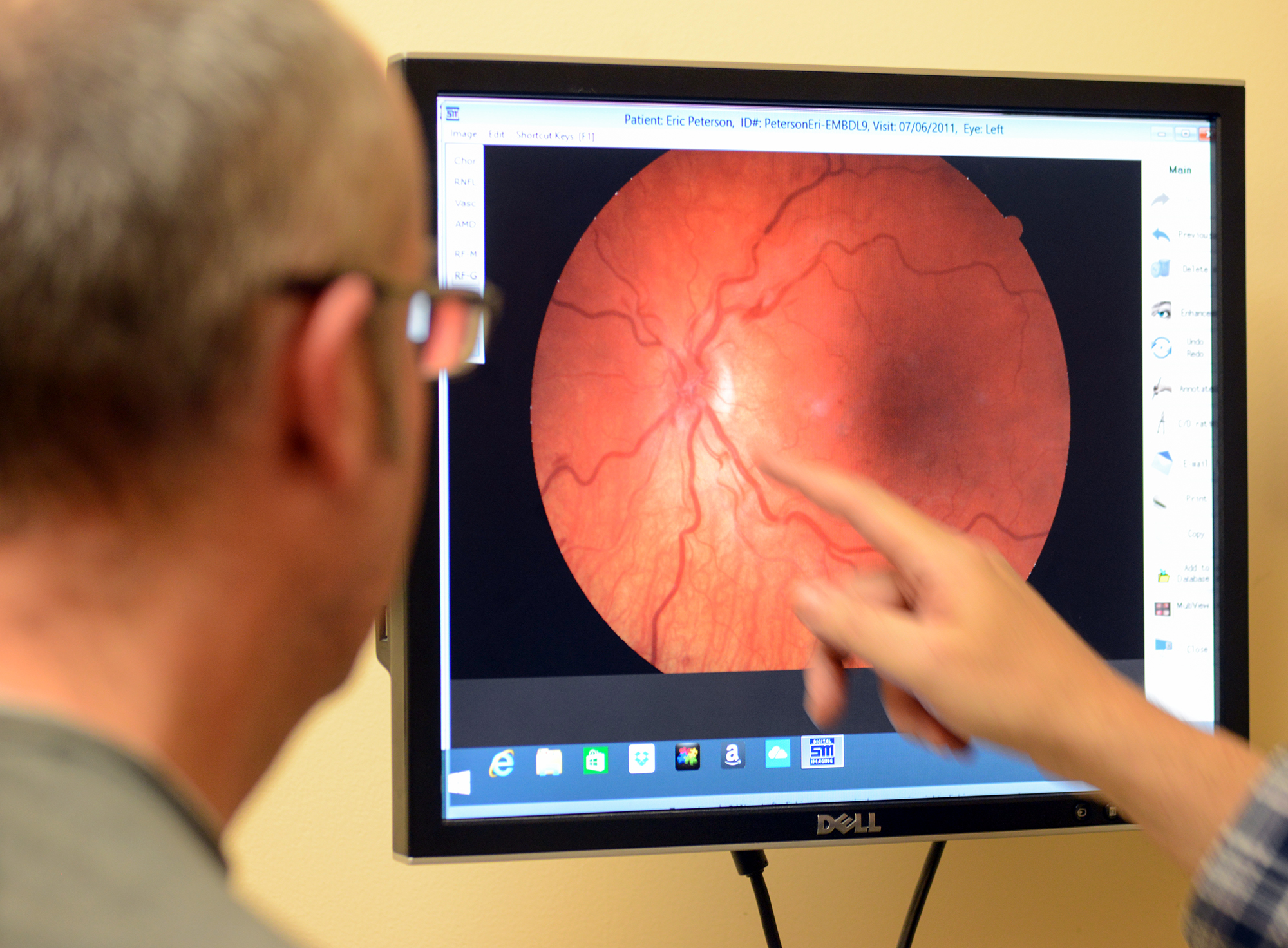 Extra monitoring
"A vision exam is like another medical exam, like a visit to the PCP, but a lot of people don't think about it like this," said Chris Collins, senior director of specialty benefits at Blue Cross Blue Shield of Massachusetts. The health plan recently began cross-referencing medical claims with claims for members whose optometrists noted potential signs of diabetes at an eye exam. If a diabetic diagnosis was not part of a member's medical claims history, the health plan is reaching out to the member to encourage them to see their PCP to manage their condition. "We want to make sure our members get coordinated care," Collins said. 
The not-for-profit health plan also began offering an enhanced diabetes benefit to members who have Blue 20/20 vision plans that include eye exam coverage. The benefit offers additional diabetic eye exams and testing to help patients manage their condition. The insurer is looking to extend those benefits to members with other conditions in the future. 
 "We see the vision exam as a barometer that helps people manage their medical conditions and is another touchpoint in the care system," Collins said. 
Identifying signs of chronic health conditions during an eye exam is nothing new for optometrists: "At every eye exam, we do a comprehensive review of your health. We ask about your last physical, any health conditions you have or medications you're taking," Lahr said.
What's changed, he said, is that more and more people—at younger and younger ages—are getting diagnosed with chronic health conditions, and eye screenings are becoming a first line of defense: "Today, someone is diagnosed with diabetes every 21 seconds in the U.S.," Lahr said. "Optometry is becoming a primary entry point into the health care system. We're now at a point where everyone is looking to use every available health care resource so people don't fall through the cracks."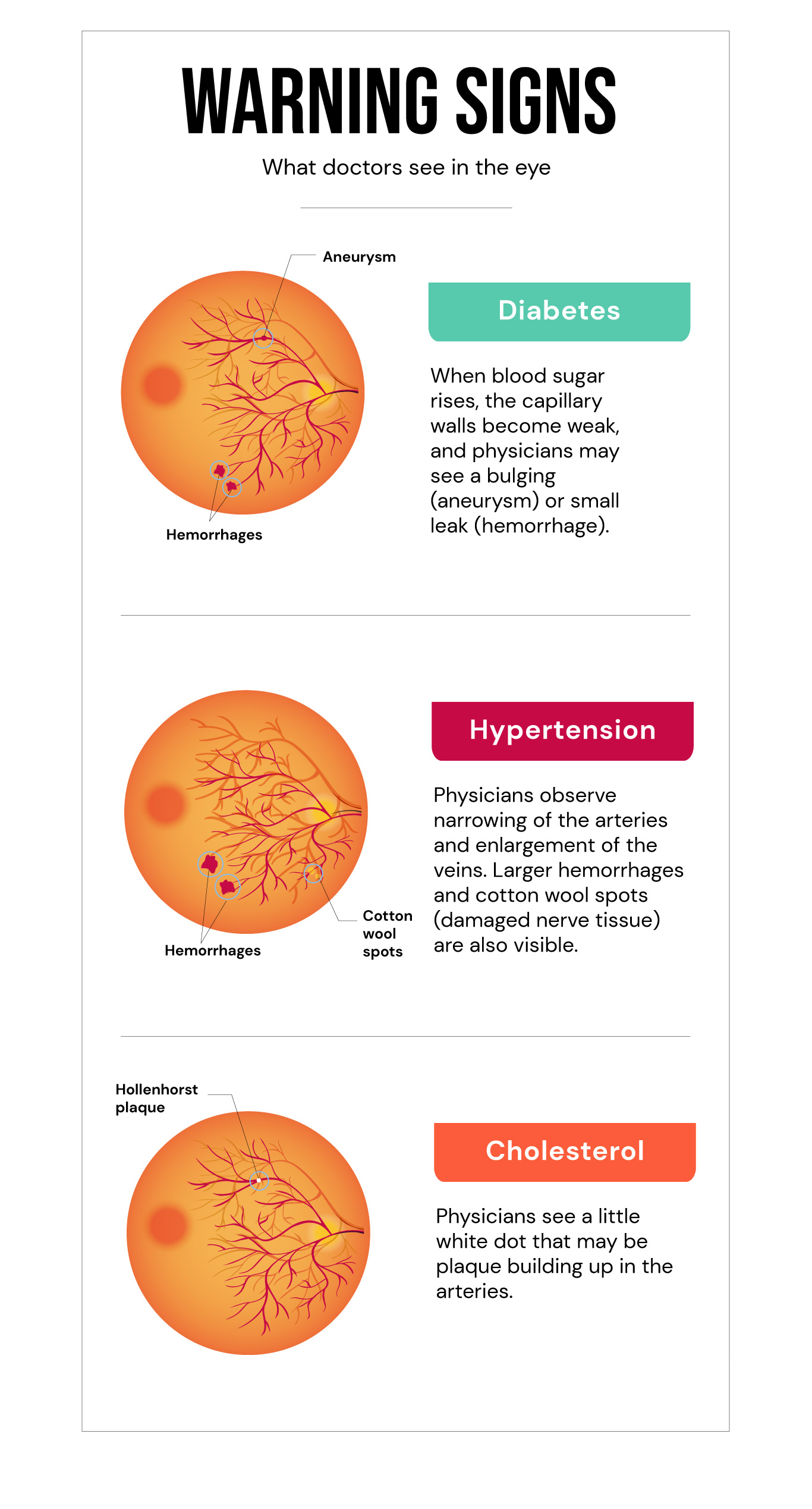 ---
PHOTOS OF ERIC PETERSON AND DR. DAVID METSCH BY JAMES MAHONEY