Oct 11, 2019
What you should know about the winter blues
Debbie Plotnick started noticing the pattern when she was in her 30s. She was living in Philadelphia, and every January and February when it would get cold and dark, she would get depressed.
"I used to think 'this grayness has to end,' and I would get anxiously impatient for spring," she recalls.
There were other telltale signs: "I used to tell my husband and coworkers to let me know when my house or office were too clean. I figured out that when I felt down, I cleaned. I looked like I was present, but really I wasn't engaging in life. I was hiding in plain sight," she said. 
Like many North Americans, Plotnick, who is a vice president at advocacy organization Mental Health America, has seasonal affect disorder, a type of depressive disorder that people experience every year as the days get shorter and the sunlight gets weaker during the fall and winter months, most often in October or February. She said therapy helped as did yoga and used a light therapy box that mimicked bright natural outdoor light.
"In the morning, I used to put the light box on while I did my make-up," she says.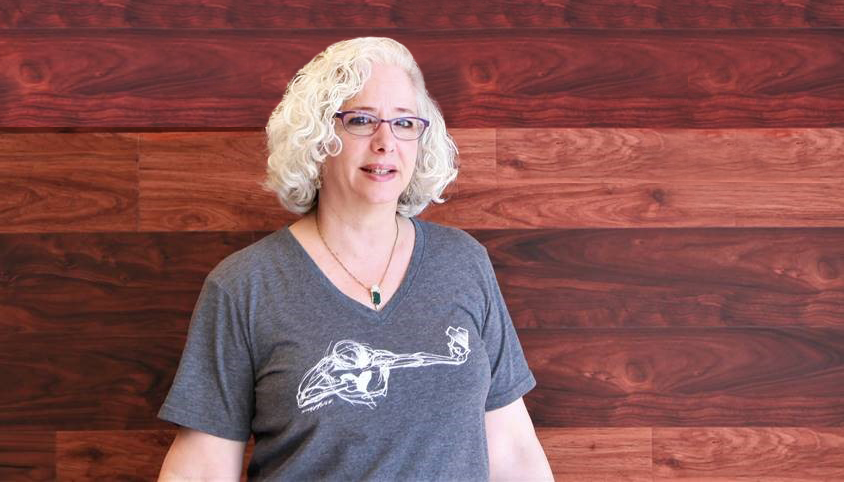 ---
Approximately 25% of the population say they experience a slump in the winter affecting mood, energy, appetite and sleep, studies have found. Roughly 5% of Americans have been diagnosed with SAD. 
---
In Massachusetts, the state's largest health plan, Blue Cross Blue Shield of Massachusetts, had 72,000 members diagnosed with SAD in 2018, or 3% of members. There has been an increase in diagnoses of SAD for Blue Cross Blue Shield of Massachusetts members in recent years, with a 10% spike in 2018. 
Like most depressive disorders, SAD is more commonly diagnosed in women than men, and of the Blue Cross members with SAD, two-thirds were female with an average age of 40. Experts note that women are more likely than men to seek treatment for depression as well, which may skew the trendline.
What is the biological link between sunlight and depression?
Depression can have many causes, ranging from genetic to environmental. However, neurologists have long studied the connection between sunlight and the so-called "happiness neurotransmitter" serotonin, a naturally produced chemical that sends messages between nerve cells. 
A lack of serotonin in the brain is thought to be a cause of depression, and studies have found increased levels of serotonin in the brain during summer months and in sunnier latitudes. 
Those who are susceptible to SAD may see particularly severe drops in serotonin from summer to winter, a study last year found. 
Many antidepressants slow the removal of serotonin from between nerve cells, and daylight may serve the same function, researchers believe. 
Other seasonal factors in depression
In addition to changes in the length and intensity of daylight, behavioral changes may play a role in seasonal depression, said Dr. Gregory Harris, associate medical director for behavioral health at Blue Cross and a practicing psychiatrist. 
"People don't get out as much in the fall and winter, and that can compound matters and can also be a trigger for mood disorders," he said. "Also at this time of year, psychosocial factors in people's lives change. We're back to school and work, and those can be stressors as well." 
For many people, these facts of life are expected and manageable. 
"We all kind of slow down and hibernate in the winter—it's part of the natural rhythm of seasonal changes," said Harris. 
But for some, they can lead to a recurrent depression that happens almost exclusively during wintertime.
Harris noted that daylight savings also can trigger SAD or make symptoms worse: "Daylight savings is another biological switch that can negatively impact sleep and ultimately mood. When people's sleep rhythm is disturbed—even by just an hour—they're more at risk for depression or other mood disorders."
Doldrums or depression?
Here are some clues that you may have a depressive disorder:
Low energy
Lack of interest or pleasure in activities you used to enjoy
Food issues/overeating
Sleep disturbances
Difficulty concentrating
Feelings of hopelessness or worthlessness or thoughts of suicide
Treatment for SAD
The good news, Harris says, is that there are effective treatments for SAD, including psychotherapy as well as medication like selective serotonin reuptake inhibitors or SSRIs, which help retain serotonin in the nervous system. Some clinicians recommend the light therapy Plotnick found helpful. 
And some studies have found a vitamin D supplement may be helpful as well. 
Harris encourages anyone who thinks their winter doldrums may be a sign of a more serious depressive disorder to seek treatment. 
"We have effective treatments for SAD, and working with a professional to find the right combination of treatments can be very beneficial," he says.

Dr. Gregory Harris
"It's important that people identify their patterns and tell friends and family what they are so they can be on the lookout. People also have to learn what works for them" in managing SAD, Debbie Plotnick said.
A year ago, she and her husband moved close to family in a town in Colorado that boasts 300 days of sunshine a year. She still works full-time as part of the telecommuting community and says, "I'm a much happier camper now." But she realizes not everyone has the option to move cross-country. That's why she encourages people to get out in nature no matter where they are: "Nature is a wonderful tonic," she says.
Harris agrees.
"If I could prescribe a winter vacation someplace close to the equator, I would, but that's not realistic for everyone," he said. He suggests a less expensive and more convenient alternative: "If you start to feel blue, a brisk walk outside any time of day but especially midday might help more than you think."
Winter mood-boosting tips
Whether you have a simple case of the winter blues or a more serious case of SAD, Harris says there are a few things you can do to boost your mood during the winter months: 
Be mindful that your mood may change during the fall and winter and try to keep your social and physical activity levels as close to your summer pattern as you can. 
Try to get outside during daylight hours and avoid staying indoors for long stretches of time. (When you do go outside, make sure you apply sunscreen with an SPF of 30 or higher and a broad spectrum UVA and UVB protection on all exposed skin and reapply it every two hours regardless of SPF rating.)
Enjoy the holidays, but try not to overindulge on food and alcohol.
Maintain good sleep habits to the best of your ability, including getting up at the same time every day, sleeping in a dark room separate from where you watch TV and do other activities, and minimizing alcohol use at bedtime. 
Discuss your vitamin D levels with your doctor and see if you could benefit from a supplement.