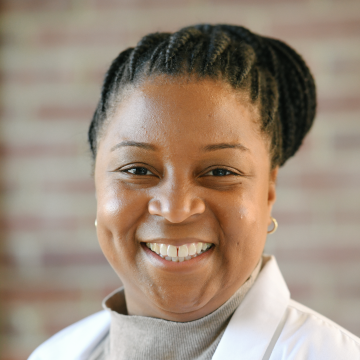 Dr. Anika Moore
Dr. Anika Moore, an obstetrician-gynecologist at Brockton Neighborhood Health Center, is originally from Cincinnati, Ohio. She did her undergraduate studies at Hampton University, where she obtained a degree in biology. She obtained her medical degree from Boonshoft School of Medicine at Wright State University. She completed her residency training at Harbor UCLA. 
Dr. Moore is an established and highly skilled physician with over 10 years of experience in obstetrics and gynecology. She loves building relationships with women and empowering them through all walks of life as they establish their health care goals and needs.
She lives in West Roxbury with her husband and two children. In her free time she enjoys spending time with her family, traveling, and missionary work.
Stories by
Dr. Anika Moore