Jun 20, 2023
An empowered approach to COPD
Midge Wilson never smoked, but as a child growing up in Deland, Fla., she and her siblings spent countless hours at her grandparents' house – and countless hours inhaling her grandfather's secondhand smoke.
She was a healthy young woman, but around age 40, Wilson began struggling to breathe. 
One Saturday, she participated in and won a body building competition by lifting 150 pounds. Two days later, she couldn't lift the 45-pound warm-up bar off the rack. 
"I didn't have enough strength or enough air. I went home and struggled to walk up the 18 stairs to my bedroom. I thought, 'Something's wrong. I can't breathe.' "
Wilson was diagnosed with asthma and put on an inhaler that helped for a little while, but she says, "I got frustrated that I didn't feel better, and I said, 'I'm done taking medication.' I became noncompliant, and my asthma got worse."
After going on and off her asthma medication for a few years and still struggling with shortness of breath, her doctor ran some tests and delivered painful news: Wilson had chronic obstructive pulmonary disease or COPD.
She began taking medication for COPD and even went back to school to become a nurse, graduating top in her class.
"I wanted to know more about what I was going through and how to help myself and others like me."

- said Midge Wilson
Unfortunately, over the years, Wilson developed additional health issues, and her COPD worsened to the point where she had to retire from nursing at age 54 and regularly uses oxygen now, "which keeps me tethered to home quite a bit."
Despite these challenges, Wilson has pushed ahead. "I became a licensed ordained minister, and I went back to school to learn sign language so I could connect with the deaf community as well." 
She also joined the American Lung Association's Patient Advisory Group. "I would like to believe I'm a help to them. I understand the patient's perspective and the medical perspective. There's a lot of people suffering, and I want to do what I can to help them."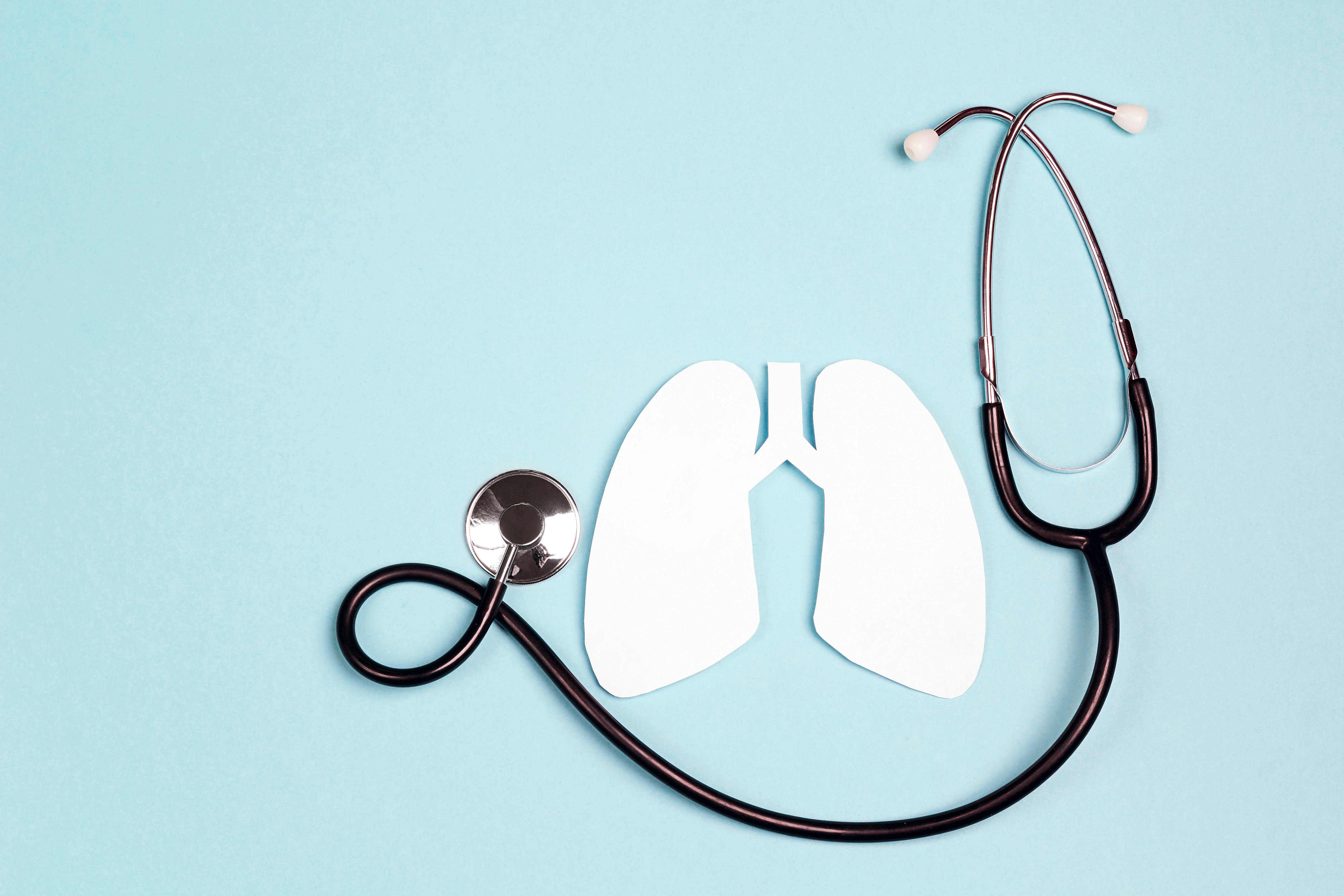 What is COPD?
Wilson is one of roughly 14 million Americans who have been diagnosed with COPD, which is characterized by coughing and shortness of breath and often encompasses two conditions: chronic bronchitis, which leads to inflammation in the airways, and emphysema, which causes air sacs in the lungs to break down, said Dr. Albert Rizzo, chief medical officer of the American Lung Association. 
Roughly 90% of COPD cases are due to smoking. However, repeated bouts of bronchitis, chronic asthma, a genetic tendency toward having an inflamed airway, or environmental factors like air pollution or secondhand smoke can play a role. 
The condition can hamper daily activities like walking, climbing stairs and working. It also can lead to severe complications: Chronic lower respiratory disease, primarily COPD, was the fourth leading cause of death in the United States in 2018. Data has shown COVID is twice as likely to be fatal for patients with COPD.
Help is available
In addition to lifestyle changes such as helping patients quit smoking, Rizzo said effective treatments are available to address a patient's COPD symptoms. These include:
Medications such as bronchodilators, which help open the airway to aid breathing,
Corticosteroids, which help decrease inflammation in the airway of patients with advanced COPD
Pulmonary rehabilitation, which teaches patients exercises and breathing techniques.
"By and large, almost every patient with COPD will get some benefit from being on medication, so it's important to get them on it. Even when a patient has advanced COPD, they can get some relief and treat their symptoms," Rizzo said.
"We have effective treatments to help patients, so the sooner they are diagnosed, the sooner they can decrease their symptoms, improve their quality of life and maintain their independence."

 - said Dr. Albert Rizzo
To start, patients can take a proactive role in discussing any health changes with their physician. 
"Many times patients will attribute their shortness of breath to being a little older, a little overweight, a little out of shape and smoking. For these reasons, they often don't bring their symptoms to the attention of their primary care provider," Rizzo said. "But if you are struggling to do everyday activities like mowing the lawn, climbing the stairs or grocery shopping the way you used to, speak with your doctor.
Inequities in COPD
Structural racism leading to disparities in income, food, housing, transportation and medical access can lead to poorer outcomes among patients of color across a wide range of mental and physical health issues, including COPD. 
More must be done to help address such inequities, Rizzo said. The American Lung Association has several initiatives that address health disparities, including educational programs to reach health care providers in rural communities, awareness campaigns on the importance of COVID vaccinations in communities of color, and advocacy efforts to expand health coverage access. 
A review of Blue Cross Blue Shield of Massachusetts data found Black and Hispanic members were less likely to get appropriate access to treatments for COPD, including bronchodilator and corticosteroid prescriptions.
The insurer is taking action. Last year it announced a bold plan to identify and eliminate inequities in the care its nearly 3 million members receive.
"We are very focused on collaborating with our provider partners to better understand the racial and ethnic inequities that exist for COPD and many other conditions and to support effective solutions to try to close those gaps,"

- said Dr. Sandhya Rao, Blue Cross' chief medical officer
"Addressing these longstanding inequities will take strong partnership with members, their doctors, and their communities."
The health plan was the first in the country to publish a health equity report that analyzed claims for 1.3 million Blue Cross members and showed key differences in health care quality measures among Asian, Black, Hispanic and white members. 
Later this year, the Institute for Healthcare Improvement will distribute $25 million in Blue Cross-funded grants to support local health care organizations in their efforts to eliminate racial and ethnic inequities in care, part of Blue Cross' efforts to support providers before a transition to new payment models that will link financial incentives to improvements in health equity. 
Taking charge
While the health care system works to improve treatment and outcomes for all patients, Wilson encourages individuals to speak up and stand up for themselves.
I encourage people, talk to your doctor if you're having symptoms or are unable to do your normal activities, and follow through and take your medication. It's worth it."
Did you find this article informative?
All Coverage content can be reprinted for free.
Read more here.