Feb 3, 2020
Facts about COVID-19 cases in Massachusetts
Note: This article is updated by the Coverage team on an ongoing basis as new information becomes available. Contact Coverage if you have questions about the coronavirus you would like to see addressed by our reporters. Subscribe to our newsletter to get our top 5 headlines weekly in your inbox.
---
Gov. Charlie Baker has ordered drastic changes to limit public gatherings in Massachusetts, as cases increased more than tenfold over the course of a week in the state. 
"I realize these measures are unprecedented," Baker said. "If we take decisive steps now and everyone plays their part by following the best medical guidance, we can slow down the spread," he said.
The governor has ordered public and private schools across Massachusetts to close for three weeks, limited restaurants to only takeout and delivery, and banned public gatherings of more than 25 people, including in gyms, theaters and churches. Grocery stores and pharmacies are exempted. Many companies have told their employees to telecommute if possible. The MBTA als is cutting back on service, and in Boston, Mayor Martin J. Walsh has ordered a halt to major business and city construction projects.
"The coronavirus is one of the greatest public health challenges our city has ever faced," Mayor Martin J. Walsh said at a press conference.
There are currently nearly 200 cases in Massachusetts, including 100 linked to a Biogen meeting that drew 175 senior managers, including some from Europe, to Boston in late February. The cases include 42 patients in Boston as well as cases in almost every county in the state. Fourteen have been hospitalized, and the rest are isolating at home.
Among the ill are health care workers, including providers at Massachusetts General Hospital, Massachusetts Eye and Ear and two doctors at Brigham and Women's Hospital. More than 150 health care workers who had contact with the infected providers are now in quarantine.
---
"We are at a critical point in our outbreak," said Dr. Monica Bharel, the Commonwealth's chief physician. "We will need everyone's cooperation and assistance. The coronavirus is a rapidly spreading disease. We urge all our residents to do their part to keep the commonwealth safe and healthy."
---
In a turning point, Bharel said, there are incidents of what is known as "community spread" in multiple counties -- patients whose COVID-19 infection came from an unknown source. All previous cases were infected during travel to an affected area or from exposure to a known patient. Community spread indicates the virus may be silently spreading among the public. 
That shift is spurring the state to turn from preventing the spread to "mitigating the spread of the virus," Baker said, noting the danger of a sudden, overwhelming influx of patients at hospitals if the spike continues unabated.
"If everyone does their part, it slows the spread and means not everyone get sick all at once," Baker said, urging employers to follow the state's example. "We believe the private sector should follow these steps."
The administration is particularly concerned about older adults and those with preexisting conditions, and is urging those populations to avoid public transportation and any other public gatherings.   
The Department of Public Health is distributing guidance to nursing homes on how to protect elderly residents at higher risk for coronavirus. The steps include banning visitors who show signs or symptoms of a respiratory infection, as well as those who have recently had contact with someone with a confirmed diagnosis of COVID-19, or have travelled internationally in the last 14 days.
State testing
Massachusetts state labs began doing their own testing tor the new coronavirus on Feb. 28, and have ordered 2,000 more tests, Bharel said. The FDA has approved an automated process at the state lab which will speed up testing, allowing 400 tests to be completed in a day rather than 50. Currently, Bharel said, lab technicians are working 24/7 to process tests. Private labs have received federal approval to process tests as well. 
Insurers, including the state's largest, the not-for-profit Blue Cross Blue Shield of Massachusetts, have taken immediate steps to expedite access to testing and care.
"We want our members to know that we support them at this critical time," said Andrew Dreyfus, president & CEO of Blue Cross Blue Shield of Massachusetts. "Our members should face no barriers in getting the care they need as we face the ongoing challenge of the coronavirus."
What we know now about the coronavirus' spread
Health officials urge the 'most vulnerable' to avoid travel, large gatherings, as identification of cases accelerates in the U.S.
The Boston Public Health Commission and state health department continue to work closely with the Centers for Disease Control. 
Boston Mayor Martin J. Walsh has urged the public to remain calm and compassionate, and not to stigmatize any population.
"I want to remind everyone that it is possible for anyone to get a virus and become sick," the mayor wrote in a tweet. "We want to make sure we are not letting fear of the coronavirus get the best of us. Boston protects our most vulnerable and we will always treat everyone with compassion and respect."

Martin J. Walsh - Boston Mayor
About the coronavirus
Coronaviruses are respiratory viruses and are generally spread through droplets from coughs and sneezes of an infected person. Symptoms may be mild or severe, including fever, cough and shortness of breath, and, in serious cases, pneumonia.
People are advised to take many of the same steps they do to help prevent colds and the flu.
"Wash your hands often with soap and water for at least 20 seconds, and avoid touching your eyes, nose and mouth," said Dr. Jamie Colbert, hospitalist at Newton Wellesley Hospital and medical director at Blue Cross Blue Shield of Massachusetts. "Avoid close contact with people who are ill, stay home when sick, cover your cough or sneeze with a tissue or the crook of your elbow – never your hand. Clean commonly used surfaces."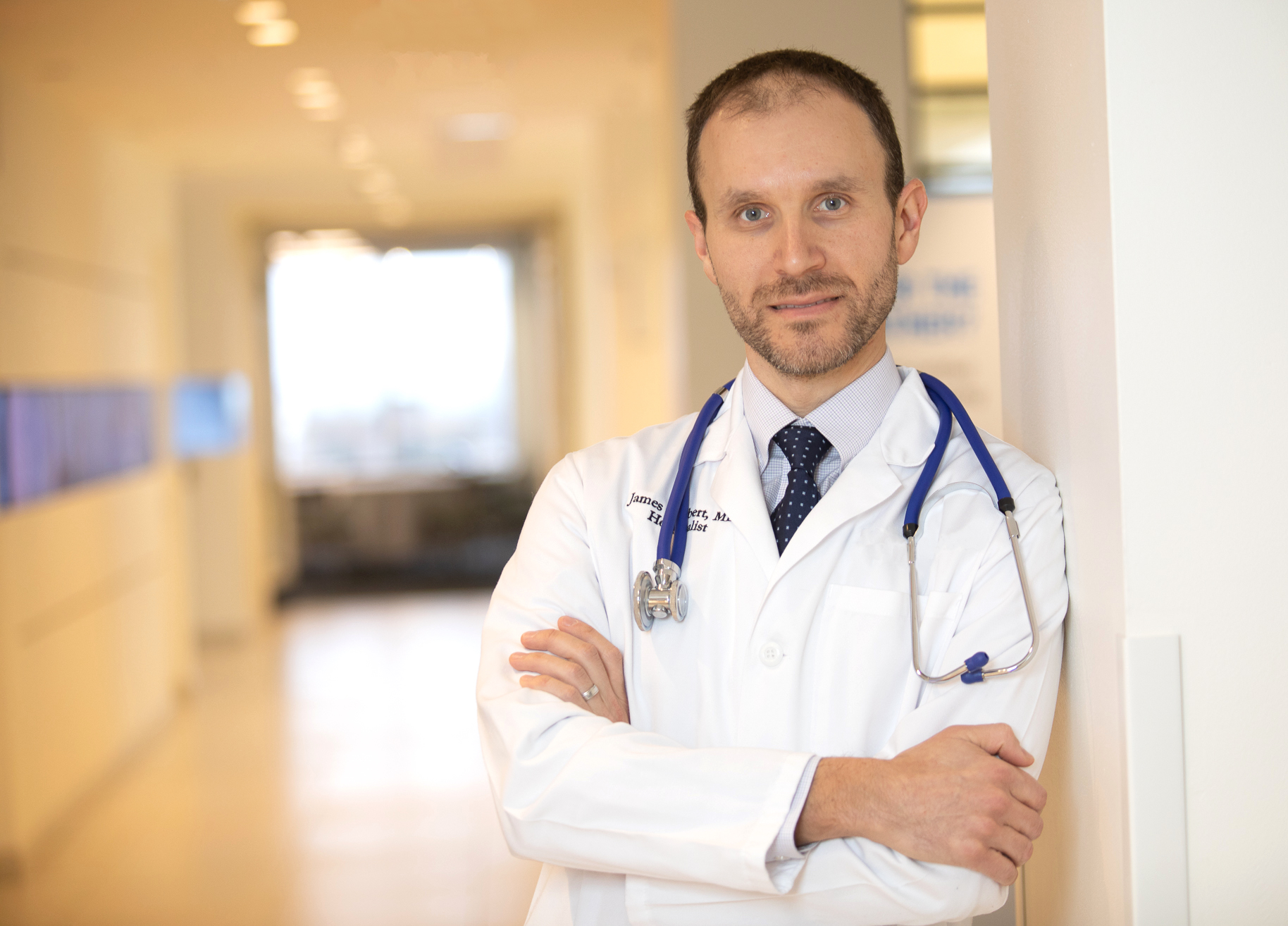 The coronavirus has resulted in nearly 200,000 infections on four continents. As of March 17, more than 4,400 cases have been identified in the U.S, according to Johns Hopkins University. The virus has been declared a public health emergency by the U.S. Health and Human Services department, a declaration that allows stringent travel and other restrictions to contain its spread.
Close collaboration
Massachusetts state health officials, in conjunction with Massport, local health departments, and other medical partners, have established an incident command structure to ensure important information is shared regularly with Massachusetts physicians, hospitals, health systems, emergency medical services, universities and the public.
"We're especially grateful to have the best hospitals in the world right here in the city of Boston," Walsh said at the press conference. "We're in the best position to respond." 
The city's ambulance service also is prepared, said James Hooley, chief of Boston's emergency medical services.
"This includes having adequate personal protective equipment for our crews and procedures to disinfect our equipment and ambulances so nobody has to worry about any kind of cross-contamination or infection," Hooley said at the press conference. "We have long-standing standardized infection-control procedures. We've also implemented additional call screening during our 911 call-taking process. We've added in questioning specifically about travel history to Wuhan and respiratory illness or fever, and if that is the case, we make sure we pass it on to the crews and alert the hospitals if we're taking anybody who we believe has to be placed into isolation."
Boston, he added, has "the most highly skilled clinicians and they're trained and equipped for infectious disease prevention and control."
Did you find this article informative?
All Coverage content can be reprinted for free.
Read more here.
---
PHOTO OF DR. JAMIE COLBERT BY MICHAEL GRIMMETT