Sep 11, 2020
'Getting vaccinated is a top priority'
Abe Dewing of Newton, Mass., has already made appointments for his two children, 8 and 13, to get the flu vaccine. They receive immunizations every year. But this year, it feels more urgent.
Dewing wants to reduce any dangers of complicating health factors amid the COVID-19 pandemic, especially since his kids' grandparents are in their 70s and 80s,
"Thankfully, my kids have not been sick since March. Not a sniffle," Dewing said. "Getting vaccinated is absolutely a top priority, especially this year."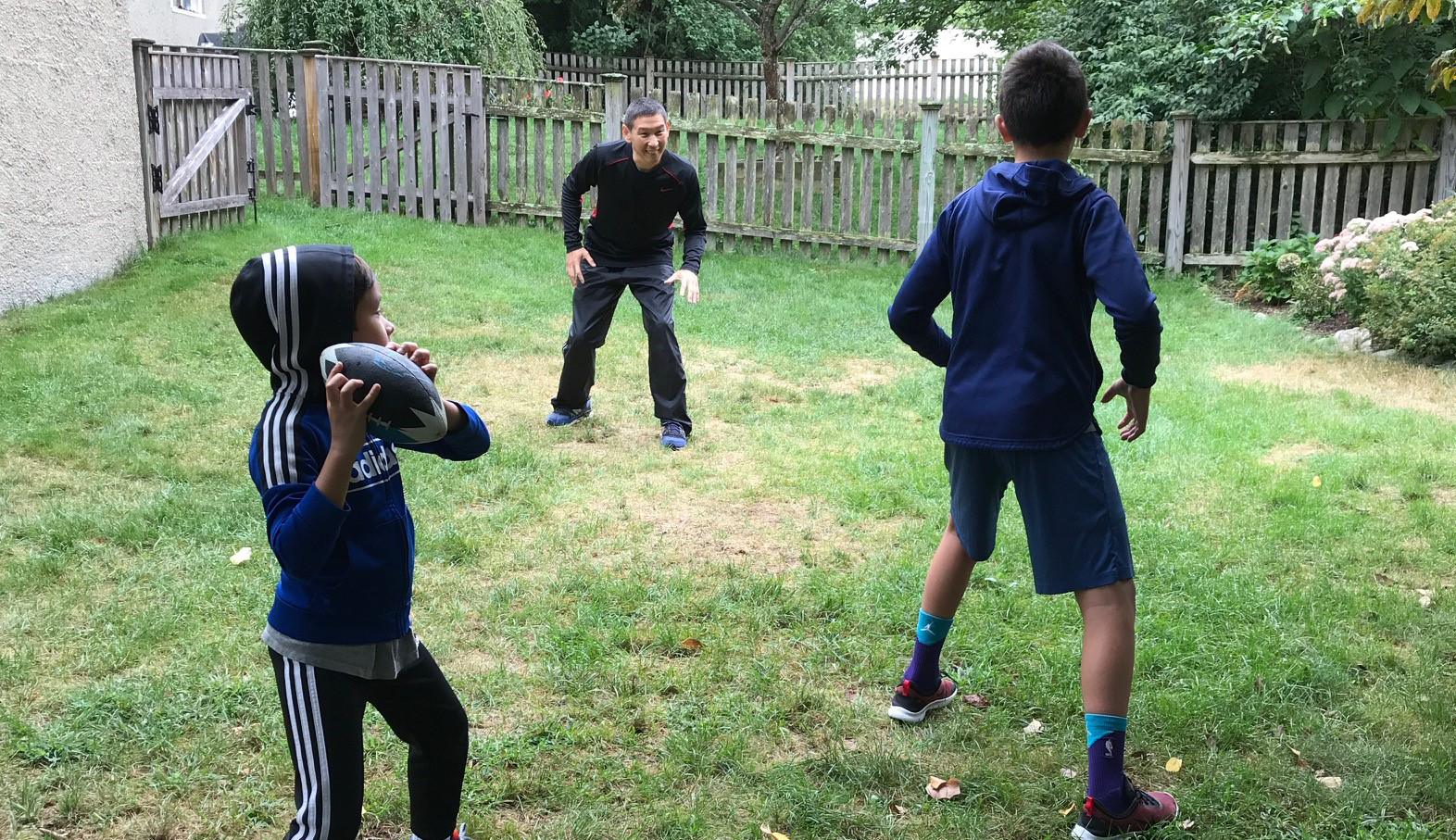 Dewing is right about the special importance of vaccination this year, says Dr. Laura Arvidson-Guzman, a pediatrician at Tufts Medical Center Floating Hospital for Children.
Immunization not only protects kids, it protects a health system that could be overwhelmed by COVID-19 cases again this winter.

"What we worry about is children whose respiratory status requires additional support that lands them in the hospital," Arvidson-Guzman said. "It sets up an environment of having other issues and puts health care system under strain."
---
Learn more about how vaccines work
---
New challenges, new protection
Massachusetts on average has the highest rate of pediatric flu immunization in the country at over 80%, according to the Department of Public Health, which this year is requiring flu immunization for all children 6 months or older who attend Massachusetts childcare, pre-school, kindergarten, K-12, and colleges and universities. The policy, which requires immunization by Dec. 31, applies to children attending classes remotely as well as in-person. 
"As students return to in-person learning in the classroom," said state DPH spokesperson Omar Cabrera, "this vaccine requirement provides an additional and necessary layer of protection and safety."
"The mandate also will help reduce risk for kids' older family members and teachers," said Arvidson-Guzman. Although children are more likely to suffer symptoms of the flu than COVID-19, they can spread both.  
The new mandate comes with a few exemptions: Children who are homeschooled are not mandated to get the vaccine, nor are those who opt out for medical or religious reasons. 
Where kids can get vaccinated
Vaccine makers estimate there will be a record number of flu vaccine doses – almost 200 million - available this flu season, the CDC says.
The flu vaccine can be administered in a pediatrician's office, and this year many are offering drive-up clinics. Many urgent care centers also offer the vaccine for kids, and for children over 9 in Massachusetts, the shot also can be given in a pharmacy. The shot is covered by health insurance with no out-of-pocket cost. 
The Centers for Disease Control says the best time to get the vaccine is in September or October, but that it's never too late in the season to get the shot, which generally reduces the risk of getting sick with the flu by 40% to 60%. 
Support from pediatricians and public officials
"In this time of the COVID-19 epidemic, it is critically important to maintain optimal health of all our families," said the Massachusetts Chapter of the American Academy of Pediatrics in a statement. "The MCAAP supports the MDPH's requirement that, as long as they have no contraindications, all children six months of age and older, those enrolled in child care, pre-school, K-12, and post-secondary educational institutions, should receive the annual flu vaccine this 2020-2021 flu season."

Along with physical distancing measures and mask-wearing, Gov. Charlie Baker called the new rule "an important part" of maintaining low pandemic infection rates in the Commonwealth at a recent press conference.
"I would hope people understand that this is an important part of how we continue to fight the virus here in Massachusetts," Baker said. "The more people who get the flu shot, and don't get the flu, and don't end up in the ER, and don't get the flu, and don't end up in the hospital, the more capacity we'll have to actually serve the people who do have COVID."
Arvidson-Guzman encourages parents with concerns about the flu vaccine to sit down with a pediatrician and discuss it. Understanding the facts can help allay fears driven by inaccurate hearsay, she said. 
"I understand from talking to parents that they're worried about this," she said. "But talking to a pediatrician is an important next step."
Why I vaccinate my child
 Five parents share their reasons for making sure their kids are protected against infectious diseases
---
Did you find this article informative? All Coverage content can be reprinted for free. Read more here.