Jul 13, 2023
Grassroots innovation
Community-based medical practices serve some of the most diverse populations in Massachusetts. Now, with help from the state's largest health plan, four organizations are accelerating their work to make health care more equitable for all patients.
"Health equity is the lifeblood of our organization," said John Kovalchik, executive director of accountable care operations and system transformation for Holyoke Medical Center and Valley Health Partners in Western Massachusetts.
Our patients are our neighbors, friends and loved ones. We can't cure all social ills but with this support, hopefully we can improve care for our patients and be an advocate for them

John Kovalchik of Holyoke Medical Center and Valley Health Partners
Valley Health, along with Acton Medical Associates, Community Care Cooperative and Lawrence General Hospital, each received $875,000 in grants from the Institute for Healthcare Improvement, funded by not-for-profit Blue Cross Blue Shield of Massachusetts.
"We are thrilled to support these four groups, which care for 25,000 of our members and have strong ties to their communities and patients," said Blue Cross Director of Provider Performance Support Laura Carr, noting the groups all take part in Blue Cross' Alternative Quality Contract, which rewards physicians for high-quality, high-value care. "We hope this program will generate long-term, sustainable improvement in health equity and patient care."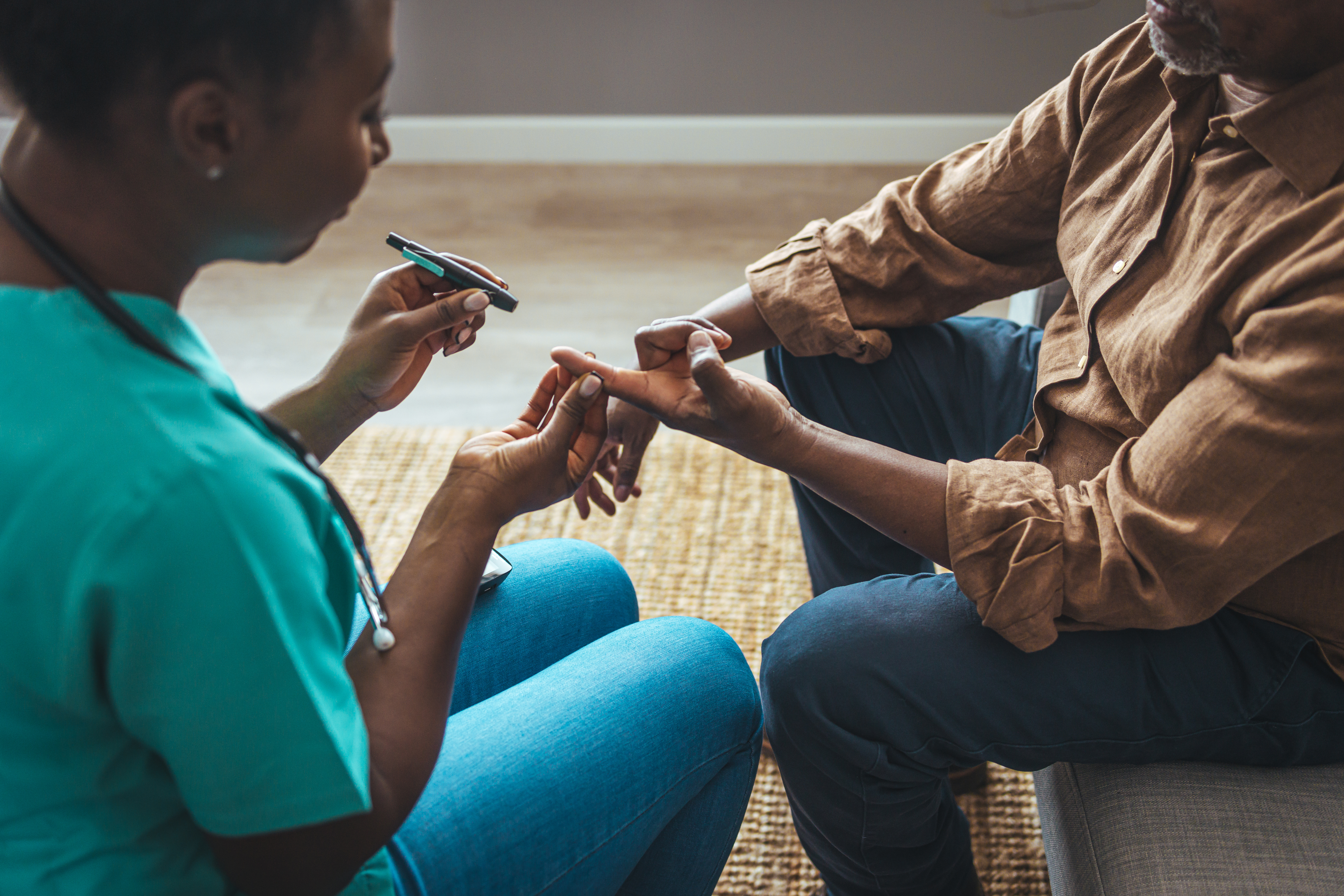 A focus on diabetes
Three of the four groups are using the funds to improve care for patients with diabetes. The condition affects 37 million Americans and disproportionately impacts Black and Hispanic Americans.
Valley Health is launching a pilot program that includes increased outreach and education, as well as an app focused on nutrition and healthy eating. The aim of the program is to help patients lose weight, lower their blood sugar levels and decrease their need for medication, said Kovalchik.
"Our community struggles with poverty, food insecurity and transportation – things that often intersect with having diabetes," Kovalchik observed. "This grant will help us address some of those underlying factors."
Acton Medical Associates, which serves patients in Central and Eastern Massachusetts, is using funds to conduct multilingual outreach to patients, translate its website and educational materials into multiple languages, and design brochures that include healthy eating and nutrition tips for culturally appropriate nutrition, said CEO and Chief Medical Officer Deb Kovacs.
The group also is expanding the hours of its nutrition services team to include evenings and weekends and pairing nurse practitioners with staff dietitians to create individualized care plans for patients that feature nutrition guidance.
Our hope is that the Blue Cross grant and other resources will be a springboard that will help us make meaningful progress on health equity

Acton Medical Associates CEO and Chief Medical Officer Deb Kovacs
Community Care Cooperative, which serves patients across the commonwealth, is leaning into the human element of health care. "We believe engaging patients in care requires human contact as the foundation for building a trusted relationship," said Joe Mando, director of health equity and racial justice.
Patient navigators and community health workers are reaching out to patients who haven't been to their primary care provider in a few years. The group also is partnering with community-based organizations, including the YMCA, to provide no-cost wellness courses, nutrition programs and cooking classes, and offering gift cards to purchase healthy groceries.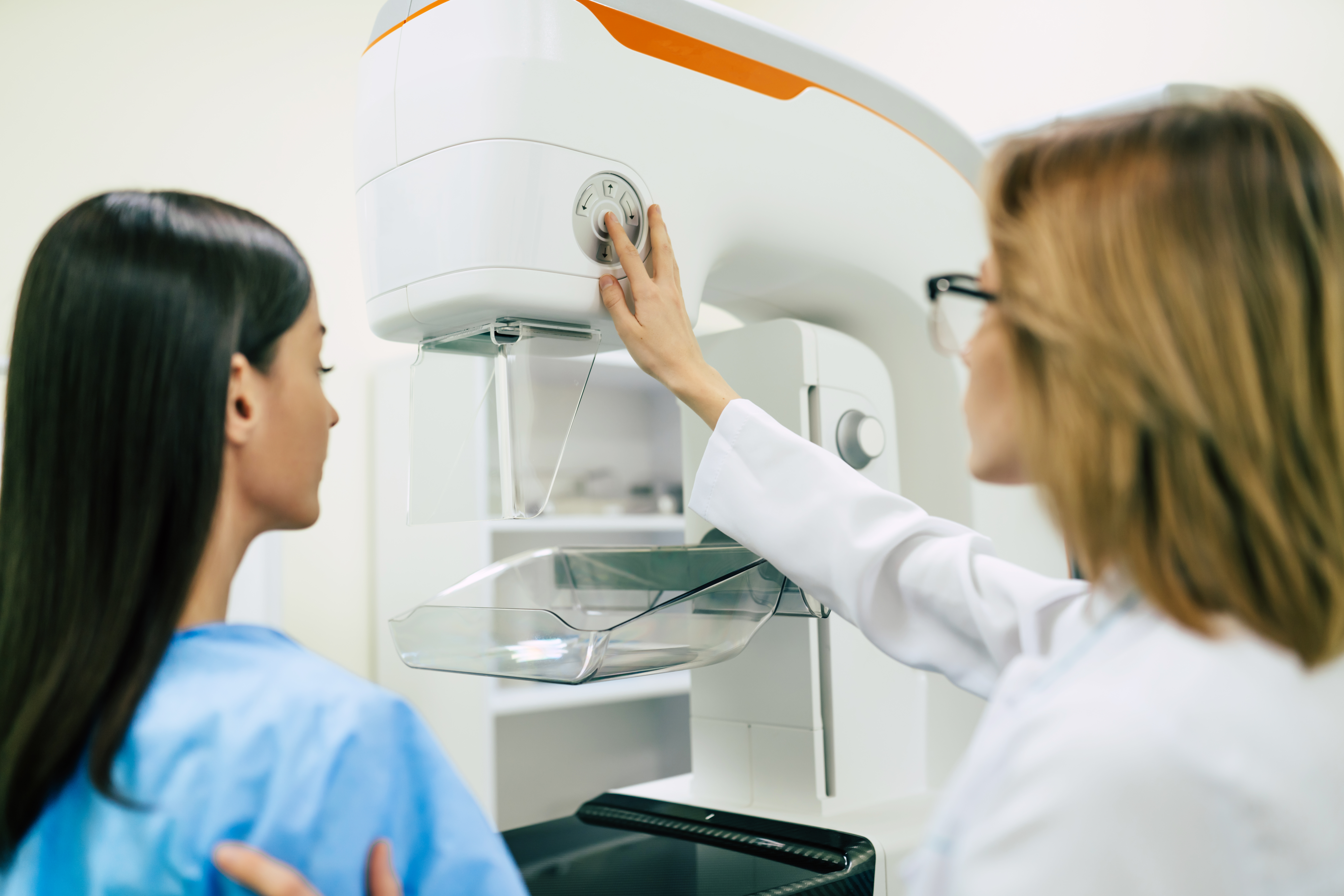 Increasing cancer screenings
Lawrence General Hospital, which serves patients in Northeastern Massachusetts, is focusing on another issue with stark health disparities — cancer screenings.
"Our goal is to increase breast cancer screening rates among Hispanic women by breaking down barriers to care," said Registered Nurse Christina Wolf, who is Executive Director of Population Health and Care Continuum.
Her team has conducted focus groups and listening sessions with Hispanic women and learned that transportation, appointment scheduling and cost are barriers to getting mammograms. To address these hurdles, the team is partnering with community organizations including the YWCA to offer on-site mammograms and proactively providing resources, such as transportation assistance, to help patients get screened.
"Since our founding nearly 150 years ago, we have been committed to health equity," Wolf said. "A generous grant like this allows us to make investments to continue to drive this work."
A learning community
The grants are one element of a groundbreaking program that also provides health systems with comprehensive data and a collaborative learning community to develop and test health equity solutions, as well as new payment models that link financial incentives to improvements in health equity.
"The learning community has given us a framework and a direction for our work," Kovalchik said. "It's been very helpful to bounce ideas off of other groups, hear what is working at their organizations and think about how it might help our patients."
Wolf agrees. "Collaborating with other organizations and hearing about their challenges and solutions has been very valuable," she said. "Everyone is at a different place in their journey, but we all are focused on the same goal."
---
Did you find this story informative?
All Coverage content can be reprinted for free.
Read more here.