Nov 9, 2022
At health policy hearing, an urgent focus on affordability
Health policy experts urged quick, innovative, and collective action to address a roiling affordability crisis in Massachusetts health care, at an annual state oversight hearing that highlighted multiple challenges. 
"On the one hand, we have hospitals that are under enormous stress and pressure," said Andrew Dreyfus, chief executive of the state's biggest health insurer, Blue Cross Blue Shield of Massachusetts. "On the other hand, we have an inflationary environment and a potentially looming recession. We have businesses, especially small employers, who can't bear the increasing costs of health care."
Massachusetts health care providers, payers, key stakeholders, and regulators met in person for the annual Health Policy Commission's cost trends hearing for the first time since the onset of the COVID-19 pandemic. 
Massachusetts family health insurance premiums averaged $22,163 in 2021 — more than triple the cost of premiums in 2000, the commission found.  
"The need to reduce unnecessary health care spending is imperative," the commission's 2022 report on cost trends statesp. "Unless the Commonwealth's health care cost containment approach is strengthened and expanded by policymakers, the result will be a health care system that is increasingly unaffordable for Massachusetts residents and businesses, with growing health inequities."
---
Watch the full recording of
2022 Health Care Cost Trends Hearing below
---
Cost drivers
As Massachusetts' largest health systems have merged and become even larger over the past decade, prices for hospital services have risen, driving up premiums, the commission's data shows. Consumers also are faced with rising costs of prescription drugs.
"The Health Policy Commission's analysis has shown year over year that we pay more than other states," Dreyfus said. "We have a consolidated health system, and both here and nationally that has resulted in higher prices of care."
The pandemic created waves of severely ill patients who required costly care as well as a surge in patients with mental health needs, while straining the labor system nationwide. Meanwhile, a global trend of higher prices and wages has led to an 8% inflation rate this year in the U.S.  
Massachusetts hospital systems are hiking wages by about 36% and are still short-staffed, said Dr. David Auerbach, the commission's senior director of research and cost trends.
"They are having to pay more to try to fill these slots and they are still not filled," he said.
Dr. Anne Klibanski, president and CEO of Mass General Brigham, said hospitals in the world-renowned system face a "capacity disaster, pretty much every day," with no room to admit dozens of emergency department patients.
Watchdog tools
Since 2013, the commission has set a statewide target each year to constrain the growth of health spending, with a target of 3.6% set for 2023.
"When the benchmark was first enacted it had a large impact," Dreyfus said. "We worked collaboratively with our provider partners to ensure that we developed contracts that worked at that rate. Now the benchmark is essentially dismissed. We have providers coming into negotiations asking for 3, 4, 5 times that of the benchmark. If we agree to those changes, our premiums would increase significantly."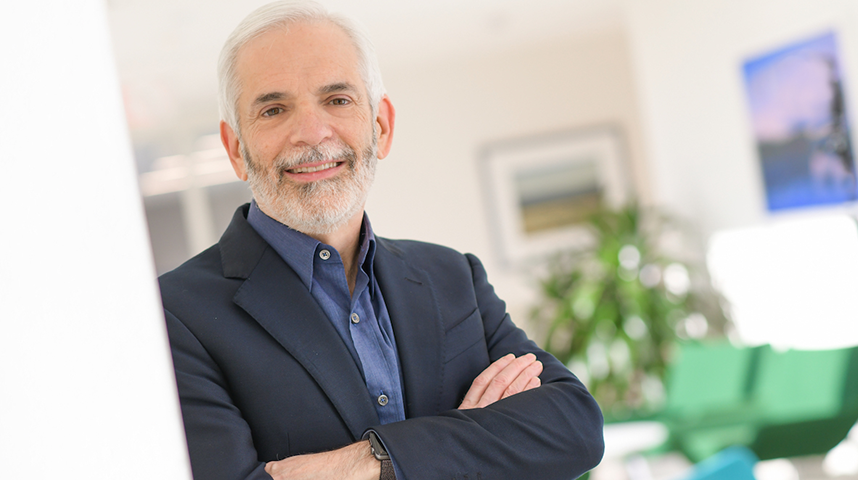 The commission can levy a cost-cutting "performance improvement plan" when the benchmark is exceeded. But in the decade the benchmark has existed, only one system, Mass General Brigham, has been required to do so.
Looking ahead
The commission's report recommends strengthening the Performance Improvement Plan process, and more action from the Commonwealth to rein in costs through hospital price growth caps, more scrutiny on provider mergers and expansions, limiting hospital facility fees, and expanding state oversight and transparency of the entire pharmaceutical sector, including how prices are set in relation to value. 
Dreyfus also noted the need for innovation in both physical and mental health care. Blue Cross, for example, encourages primary care practices to integrate behavioral health care to make it easier and more efficient for patients to get treatment or medication. 
The nonprofit health plan is also offering a broader range of digital options to members. 
"Blue Cross is offering a new virtual first primary care option starting in January with no cost sharing for primary care or behavioral health care," Dreyfus said. 
Addressing the affordability crisis, Dreyfus said, will require every part of the health system and policymakers to work together, as they have in the past in Massachusetts to ensure near-universal health coverage.
"Now is the time for action and collaboration," Dreyfus said. "We must endow the HPC with greater authority to address some of these affordability issues." 
We must work collectively and collaboratively in a way that preserves what's best about our health care system but promotes greater affordability here in Massachusetts.
Andrew Dreyfus
Did you find this article informative?
All Coverage content can be reprinted for free.
Read more here.
---
PHOTO OF ANDREW DREYFUS BY MICHAEL GRIMMETTE