Feb 9, 2023
Heart-healthy Super Bowl apps 
I love watching the Super Bowl. I can't think of a better combination than football, family, friends, and of course, food. 
But with the big game falling during American Heart Month and so soon after many of us have set health-focused New Year's resolutions, how can we enjoy it without sacrificing our health goals?
Here are some ideas for a Super Bowl party that includes the tasty foods we love, while cutting down on saturated fat.
When possible, opt for homemade over store-bought
Prepared foods are usually loaded with salt, fat, sugar and other ingredients you may not even recognize. But we know exactly what goes into the dishes we make ourselves at home. This Super Bowl Sunday, think about a few quick and easy things you can make at home.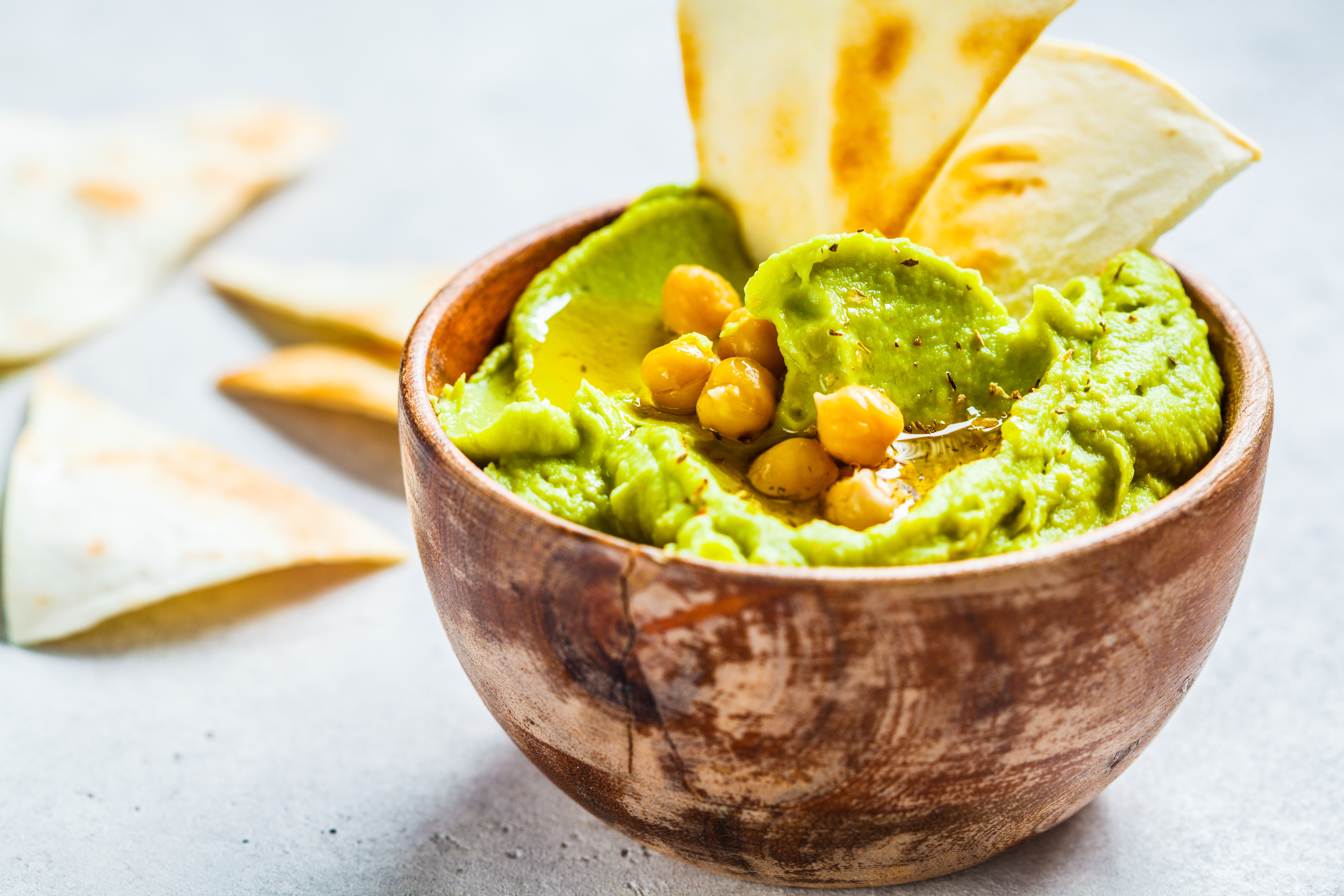 Cut down on saturated fat by baking and grilling rather than deep frying ...
Instead of drowning your chicken wings in Buffalo sauce and serving them with ranch dressing, consider air frying, baking or grilling wings marinated in a lower-fat choice such as lemon pepper sauce, honey mustard or sesame ginger. Or rub with seasoned salt or no-salt seasoning for just as much flavor with a lot less fat. Instead of buying bags of potato chips for chips and dip, make your own potato chips using gold potatoes, sliced to your choice of thickness, spread evenly on a parchment-covered baking pan, drizzled with olive oil, sprinkled with seasoning or salt as desired, and baked at 400 degrees in the oven for 15-20 minutes for crunchy goodness. If potato chips aren't your bag, pita chips are another great option that are easy to make — just cut up pita, then lightly spray the slices with some olive oil or canola oil cooking spray and bake in the oven until golden brown. Serve with some fresh avocado dip made with smashed organic avocadoes, cilantro, a dash of salt, garlic powder and lime juice.
…and opting for low-fat, organic products
This is an easy way to cut down on saturated fat without sacrificing flavor. Pair organic low-fat cheese with cooked ground turkey, salsa and black beans for your pile-high nachos dish — or even better, skip the meat altogether. Instead of whipping up some French onion dip for your veggie plate, serve precut cauliflower and broccoli florets, carrot sticks and grape tomatoes with roasted red pepper hummus, which is packed with fiber and protein and low in saturated fat.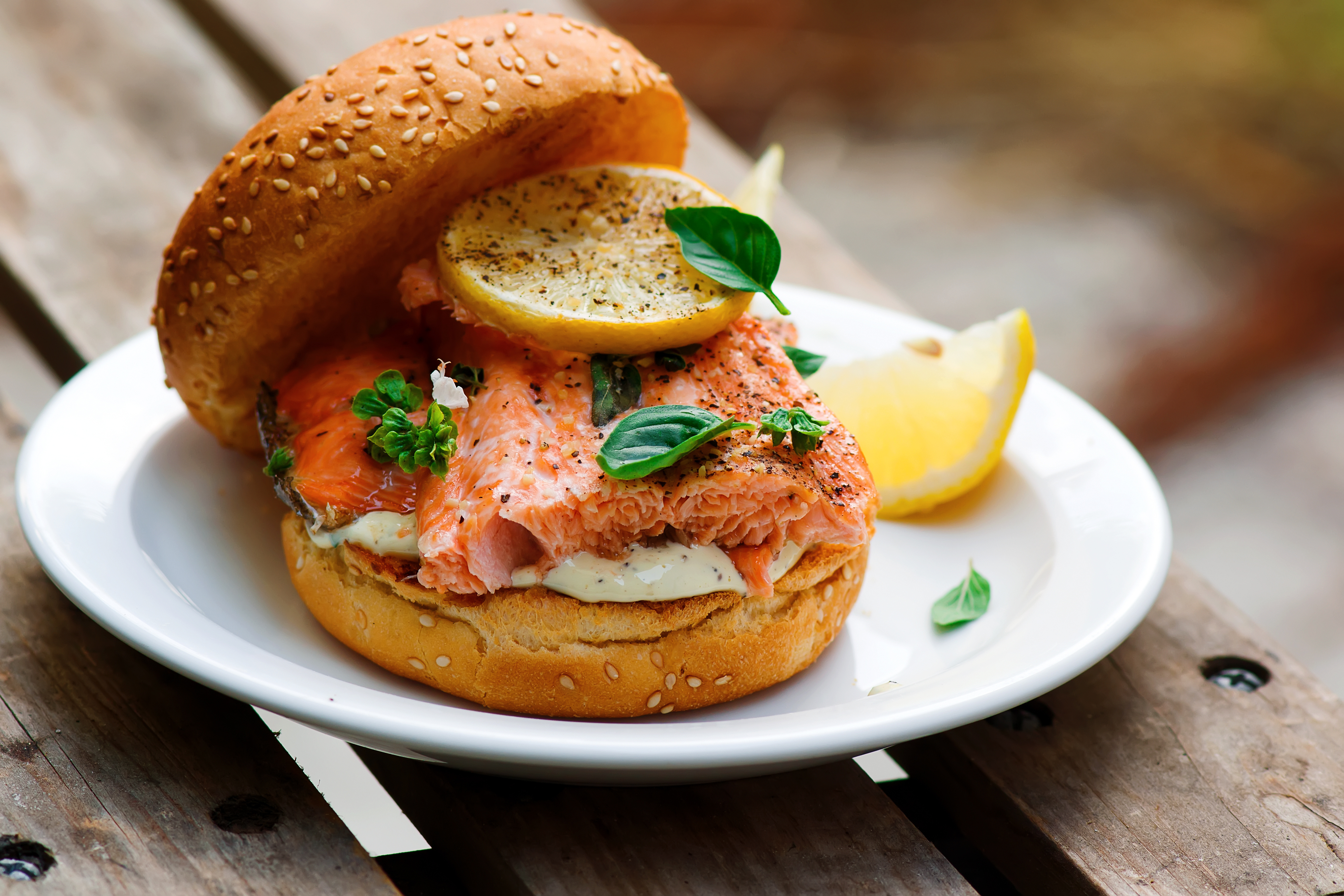 Give the classics a twist
Instead of ordering a take-out pizza, bake or grill your own pizza using premade cauliflower pizza crust from the frozen section, organic tomato sauce and low-fat, organic mozzarella cheese. For a healthy-fat alternative to cheeseburgers or sliders, try salmon burgers with sweet potato fries.
Pay attention to portions
An easy way to eat less is to use smaller plates and downsize your dishes. On game day, fill up a small plate with food and wait 15-20 minutes after you finish eating before going back for seconds.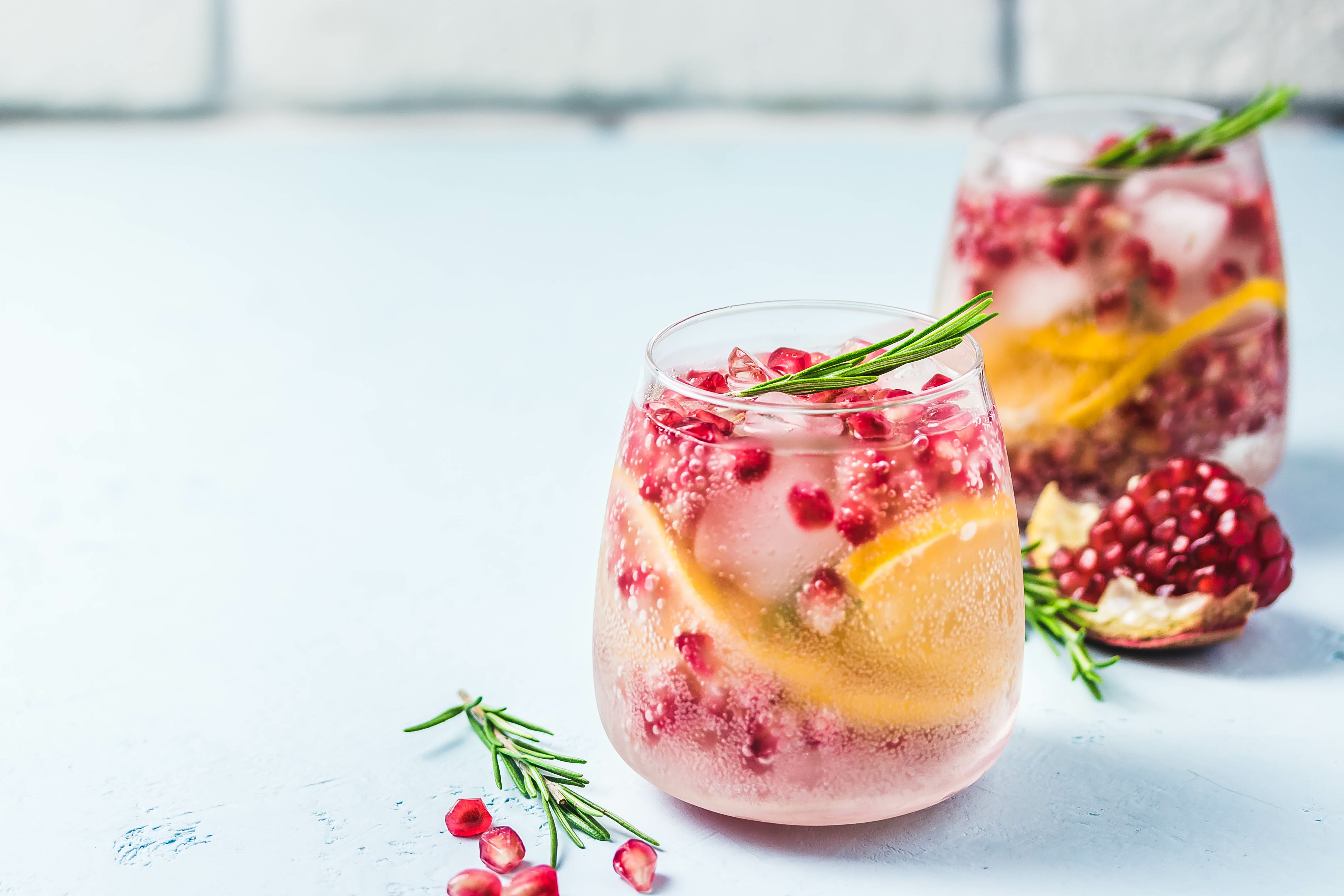 Drink to your health
Calories from the beverages we drink can add up. Instead of drinking soda or multiple alcoholic drinks, substitute water or seltzers flavored with a dash of pomegranate or mango juice or serve with sliced fruit such as lemons, limes and oranges.
Don't skip dessert
Instead of high-fat desserts, enjoy a fruit salad with low-fat, vanilla-flavored Greek yogurt with honey drizzled over the top or on the side as a fruit dip.

This February, I encourage you to make smart plays when it comes to your Super Bowl spread. You can still enjoy the party and your favorite football foods without fumbling your health goals.
---
Heather Baptiste was interviewed by Rachel Coppola for this column.
Heather is a Blue Cross Blue Shield of Massachusetts health engagement strategist and a registered dietitian. Have a question about wellness that you would like us to address in a column? Contact us here!
---
Did you find this column informative?
All Coverage content can be reprinted for free.
Read more here.