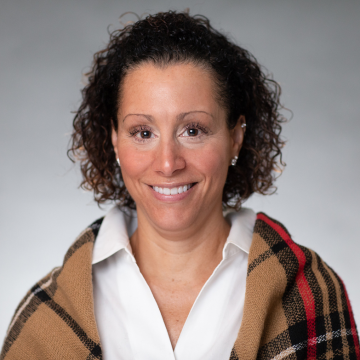 Heather Baptiste
Heather Baptiste is a senior health engagement strategist at Blue Cross Blue Shield of Massachusetts. She works with client accounts and brokers to manage wellness program implementation and develop customized strategies with activities and materials as needed. She has worked at Blue Cross for over 14 years, and previously worked as a heart health specialist. 
Heather is a University of Rhode Island graduate and is a registered and licensed dietitian who has worked in the field of nutrition for over 25 years. 
Prior to Blue Cross, Heather worked at the Women's Health Initiative, a National Institutes of Health-funded research study, as a clinical research technician. She previously worked as a clinical inpatient and outpatient fietitian in local area hospitals and as an applications specialist, planning and directing product implementation, training and transitioning projects for software systems designed to manage nutritional services in hospitals and extended-care facilities. 
Heather is a dog mom to two boxer dogs and lives in Lowell, Mass.
Stories by
Heather Baptiste