Nov 16, 2023
A slice of comfort 
There is nothing I enjoy more than holiday dinners with my family. And I've found ways to celebrate the season while making meals a bit healthier, which can help boost our immune system and overall sense of comfort. 
There is no need to change your entire meal, but substituting just a few healthy dishes packed with flavor can make a difference.
Here are a few suggestions to try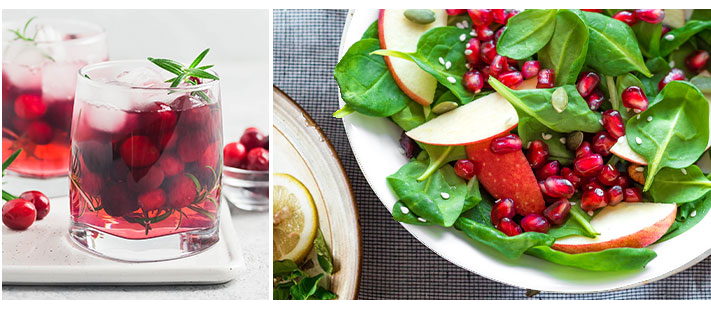 Choose veggies
The more veggies on your holiday table, the better. Vegetables are packed with essential vitamins, minerals and fiber, so prepare one or two dishes you know you'll reach for, even if it's a beautiful but simple spinach and kale salad with dried cranberries, chopped walnuts and light crumbled feta with balsamic vinaigrette dressing.
Lighter mashed potatoes
We all love homemade mashed potatoes but not all the calories and fat that come with them. Cutting back on the butter and using skim milk or light sour cream can help you keep the flavor while reducing fat and calories. Or even consider mashed cauliflower as a good option and yummy substitute.
Sweet potato swap-out
Instead of loading your sweet potatoes with brown sugar and marshmallows, try boiling, peeling and slicing them, then topping them with apple slices and cinnamon with a drizzle of coconut oil, and baking until browned. Or, you could roast a variety of root veggies (carrots, parsnips, beets and sweet potatoes) cut up with olive oil, a dash of rosemary leaves, salt and pepper for a healthy harvest side. 
A new take on green bean casserole
Ditch the sodium and fat from the cream of mushroom soup and fried onion topper and steam your green beans instead. Then toss them with some salt, garlic powder and olive oil, and top with sliced almonds for a festive crunch. 
Dress up your dressing
Instead of traditional bread stuffing, try a healthier alternative such as riced cauliflower stuffing or a nutty quinoa packed with protein and fiber. I like to boil quinoa in water or chicken broth (for more flavor) and olive oil and then top with parsley, but you can flavor with the herbs of your choice and seasonings you enjoy. 
A slice of pie
Nothing says holidays like a good apple pie. But if you're okay with a lighter take on this dessert, try some tasty baked apples. Quick and easy to make, just core the apples of your choice, cut them in half, top with some coconut oil, a dash of brown sugar, cinnamon and walnuts, then bake until soft and brown for a delicious treat. 
Small-scale flavor
If you are not doing a full holiday meal this year, consider assembling an open-faced gobbler sandwich with whole grain bread, roasted sliced turkey, cranberry sauce and baby spinach. You can accompany it with a warming bowl of hearty butternut squash, pumpkin or carrot ginger soup, or even a three-bean chili with ground turkey.   
Raise a glass
Enjoy your beverage of choice responsibly but limit the amount of alcohol you drink to try to save your calories for the meal. Lighter beverage alternatives include water or seltzer water flavored with sliced fruit, such as apples or cranberries, or a splash of organic pomegranate juice and a slice of lime. Even though the seasons have changed with much cooler temperatures, it is still important to stay well hydrated.  
Other things to consider:
Mind your meal
Mindful eating is more important than ever now, especially when many of us are feeling stressed out with work, school and family care. Mindful eating means listening to your body—it means eating when you're hungry, and stopping when you're full. It also means shutting off the TV and putting down the phone when eating, so you can slow down, breathe and use all of your senses to focus on your food and really appreciate each bite. 
Walk it off
Once you have enjoyed your meal, try to get outside and take a brisk 15-30 minute walk. It will help aid digestion, promote a more restful night's sleep and provide a breath of fresh air, allowing you to spend time in nature, which is always good for the soul.  
Most importantly
Give thanks for the blessings in your life!
---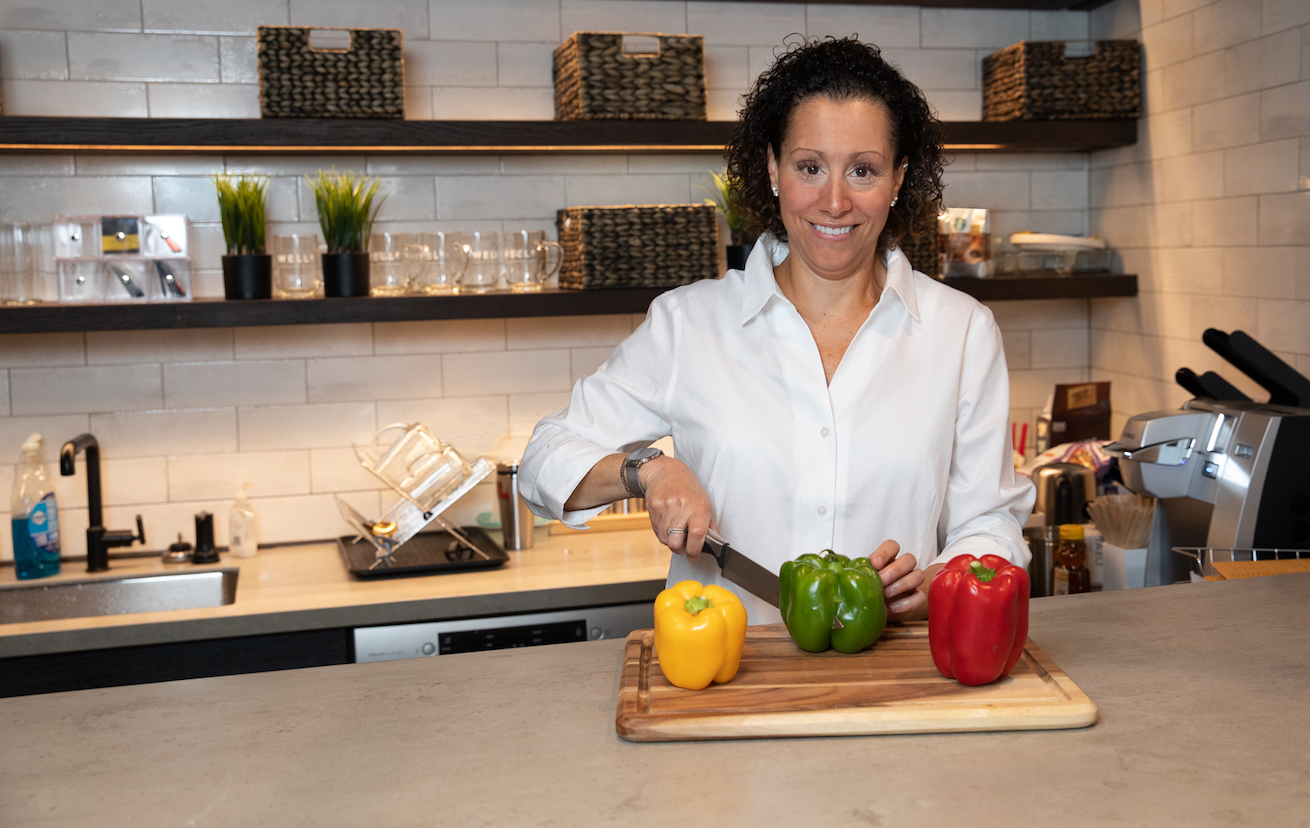 Heather Baptiste was interviewed by Rachel Coppola for this column.
Heather is a Blue Cross Blue Shield of Massachusetts health engagement strategist and a registered dietitian. Have a question about wellness that you would like us to address in a column? Contact us here!
---
PHOTO OF HEATHER BAPTISTE BY MICHAEL GRIMMETT