May 18, 2020
Higher ed's higher calling
Massachusetts companies, nonprofits and higher-education institutions are bringing energy, compassion and innovation to the fight versus the COVID-19 pandemic. Coverage is reporting on a diverse sample of institutions that are contributing across various sectors. Our first story highlighted companies that have pivoted to producing desperately needed masks, hand sanitizer and other goods. Today, we spotlight the ways three Worcester-area colleges are pitching in to help health care workers, even as higher education changes dramatically.
---
Earlier this spring, with only 19 of its nearly 2,000 students remaining on campus due to the coronavirus crisis, Assumption College in Worcester quickly moved all classes online for the remainder of the semester and began virtual operation of key functions such as academic support, counseling, the library and more. 
At the same time, the small Catholic liberal arts college stepped up to aid health care workers in the region, along with neighboring Becker College and College of the Holy Cross.
Assumption gathered personal protective equipment from its biological sciences department, wellness center and athletic training office to donate to UMass Memorial Medical Center, planned to open up residence halls to health care workers at St. Vincent's Hospital at no charge, and through its food services partner, Sodexho, began providing free meals to workers at the DCU Center field hospital.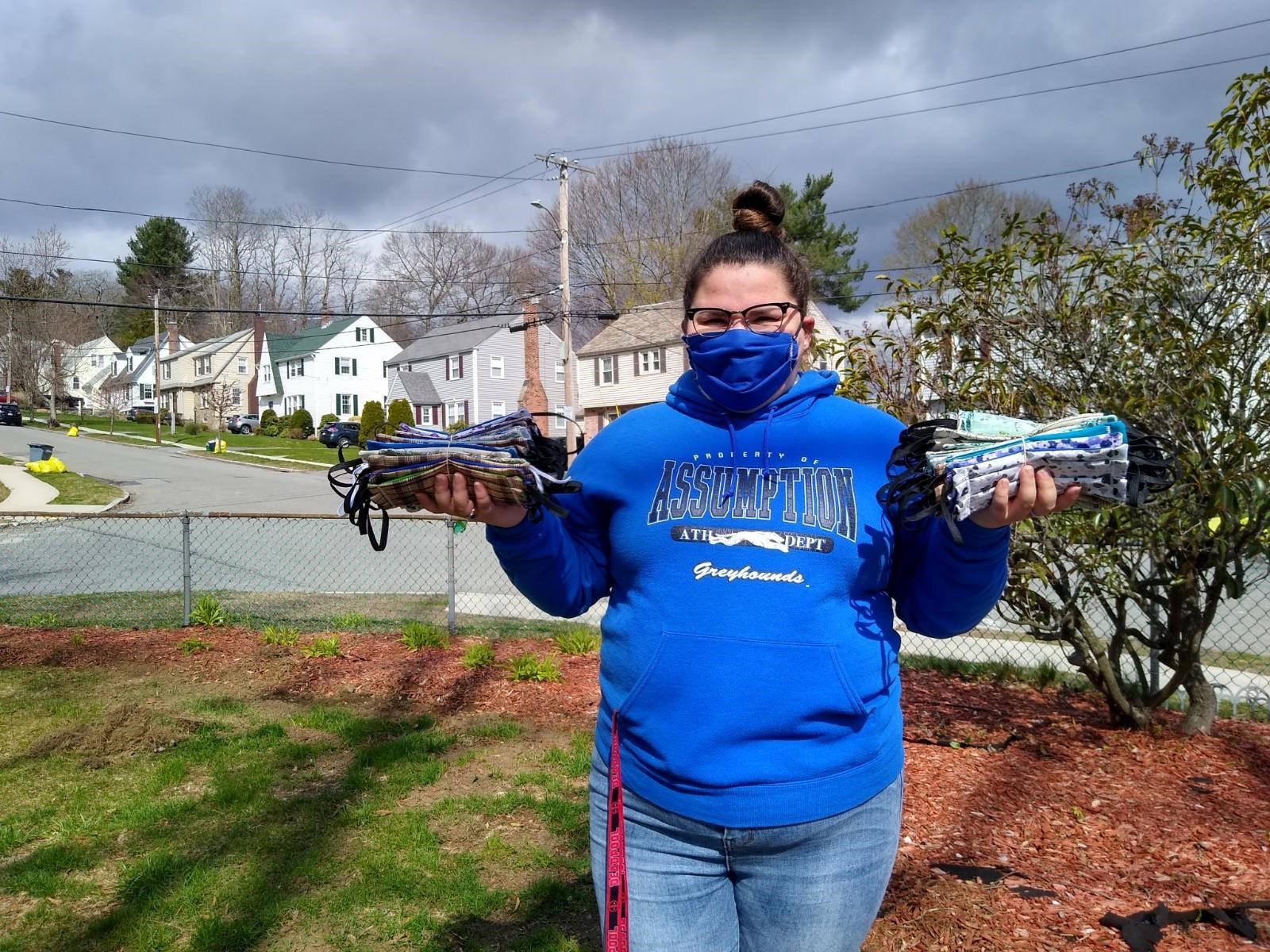 First and foremost, this is a way for us to live out our mission, to be in service to the local community
- said Assumption President Dr. Francesco C. Cesareo
of his institution's response
"We wanted to be of help to the community as best we could. This is something we try to model to our students, who themselves do a lot of volunteering in the city," he added. 
Cesareo said he hopes opening up apartment-style residence halls for frontline hospital workers would ease their minds and give them a place to recharge after long shifts.
"Health care workers need to be close to the hospital, and many don't want to go back to their homes and potentially expose their family to the virus," he said. "Our hope is that our actions will ensure the health and safety of health care workers and help alleviate some of the stress they are under—particularly knowing they're able to go back to a comfortable room—so they can perform their responsibilities to the best of their ability."
He noted the college launched a nursing program in the fall before the pandemic struck and plans to offer a new physician assistant program in 2021. 
"We recognize our students will eventually be health care professionals themselves," he said. "We wanted to do something meaningful to support current health care workers and the institutions we'll be partnering with in the years ahead."
Becker College, too, has assisted local hospitals by donating personal protective equipment from its nursing and animal studies departments, nursing simulation lab and on-campus animal clinic. The college also donated supplies from its sports medicine and health services offices as well as its on-campus crime scene lab.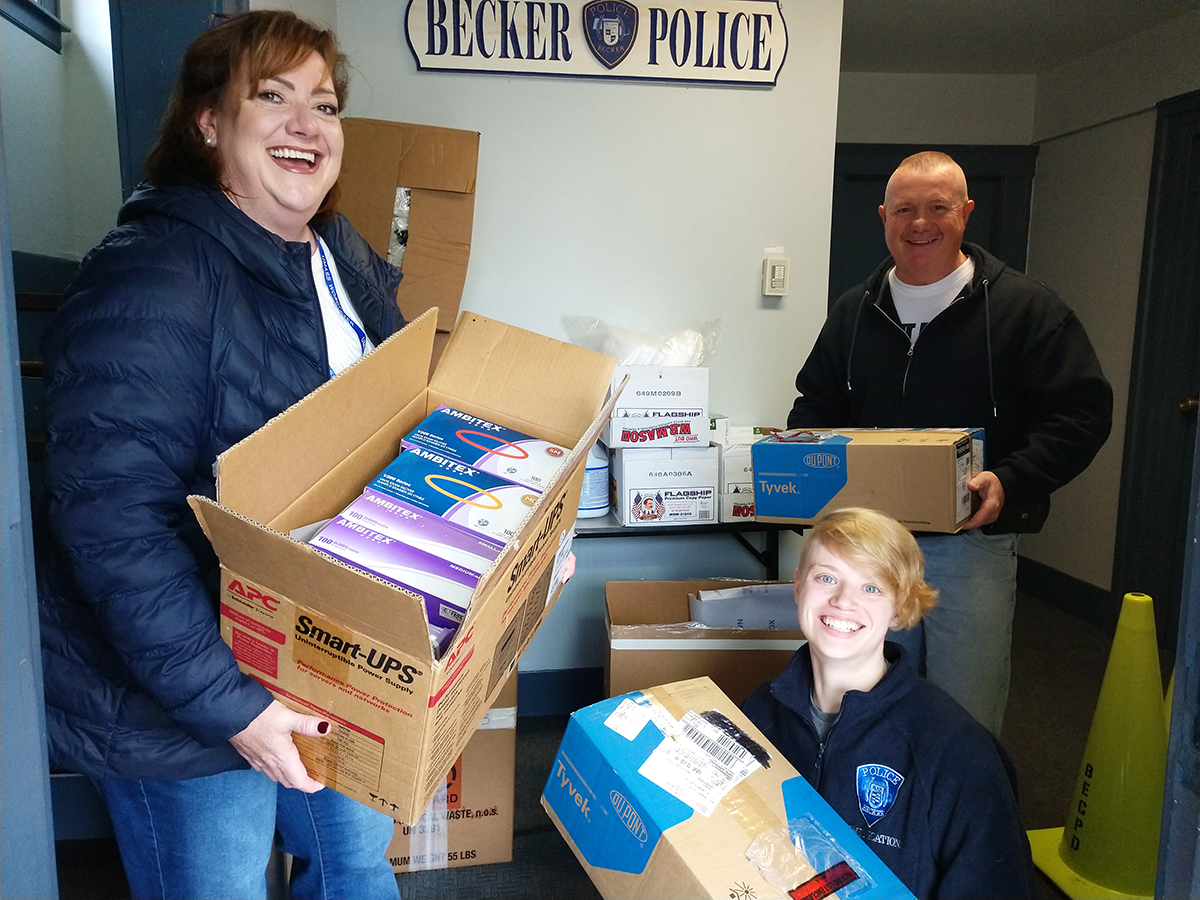 We are proud to support those working on the front lines with much-needed supplies so they can continue their work in keeping everyone safe during this time of crisis
- said Becker Vice President of Communications Amy Dean
"This action represents our core values with a focus on social responsibility. Becker has built a strong relationship within its shared community of Worcester. Through this time of crisis, we wanted to take action to benefit those who serve us and who are dedicated to our health and well-being."
College of the Holy Cross donated N-95 masks, gowns, latex gloves and sanitizing wipes to UMass Memorial Medical Center and sponsored lunch for the city's emergency operations team "who are working around the clock to respond to the crisis in this city," said Holy Cross Director of Government and Community Relations Jamie Hoag.
The college also has offered to open up a residence hall to workers at UMass and St. Vincent's and invited West Boylston emergency first responders to stay in housing at their contemplative retreat center in town.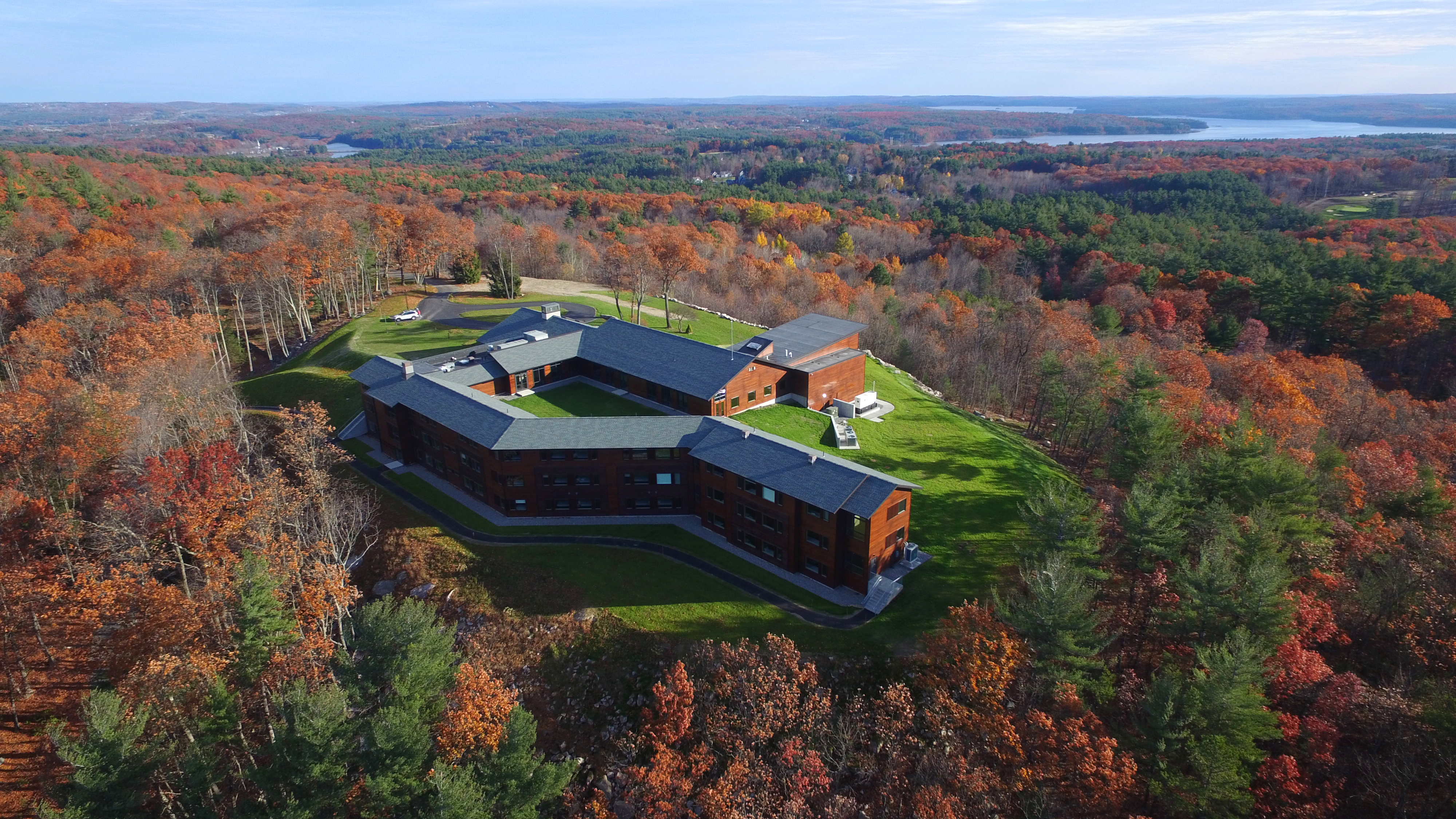 We see the sacrifices city officials, nurses, doctors and first responders are making. We're beneficiaries of their efforts, and we want to support them
- Hoag said
"We're part of the Worcester community—it's our home—and we want to help."
Hoag said every segment of the Holy Cross community has contributed to the college's efforts, including students, faculty, staff and alumni. The college's student-led volunteer group Working for Worcester was scheduled to hold their annual day of service in the city a few weekends ago, but instead rallied the college community to raise over $10,000 and the broader community to raise over $24,000 for the United Way's Worcester Together Fund. 
Holy Cross' mission statement has guided its response efforts: "As a Jesuit institution, our mission is 'Men and women for and with others.' This is more than just a mission statement—it's a call to action," Hoag says. "People are putting their lives on the line. The least we can do is support them as best we can."
Did you find this article informative?
All Coverage content can be reprinted for free.
Read more here.