Feb 2, 2023
Hot tips for cold-weather fitness
It's winter in New England, and we all know what that means: It's cold. It's dreary. It's dark by 5 p.m. The last thing we want to do is work out. 
Ironically, all of the reasons that make us want to hibernate in winter also make it one of the most vital times of the year for us to stay active. Studies show that exercising can be an important way to beat the winter blues, stay socially connected and keep us from packing on pounds from the holidays. Research also shows that being physically active in colder conditions can help us boost our immunity during cold and flu season and also transform belly and thigh fat into calorie-burning fat more than exercising in warmer weather.  
And it's affordable. Walking and running are free. And health plans including Blue Cross Blue Shield of Massachusetts reimburse members up to $150 for fitness expenses, including memberships, programs or classes using a digital platform, as well as for gym memberships, exercise equipment, or in-person fitness classes. 
So how can we make our winter workouts more enjoyable? I tell my clients there are three keys to success: make a plan, be flexible and celebrate small wins.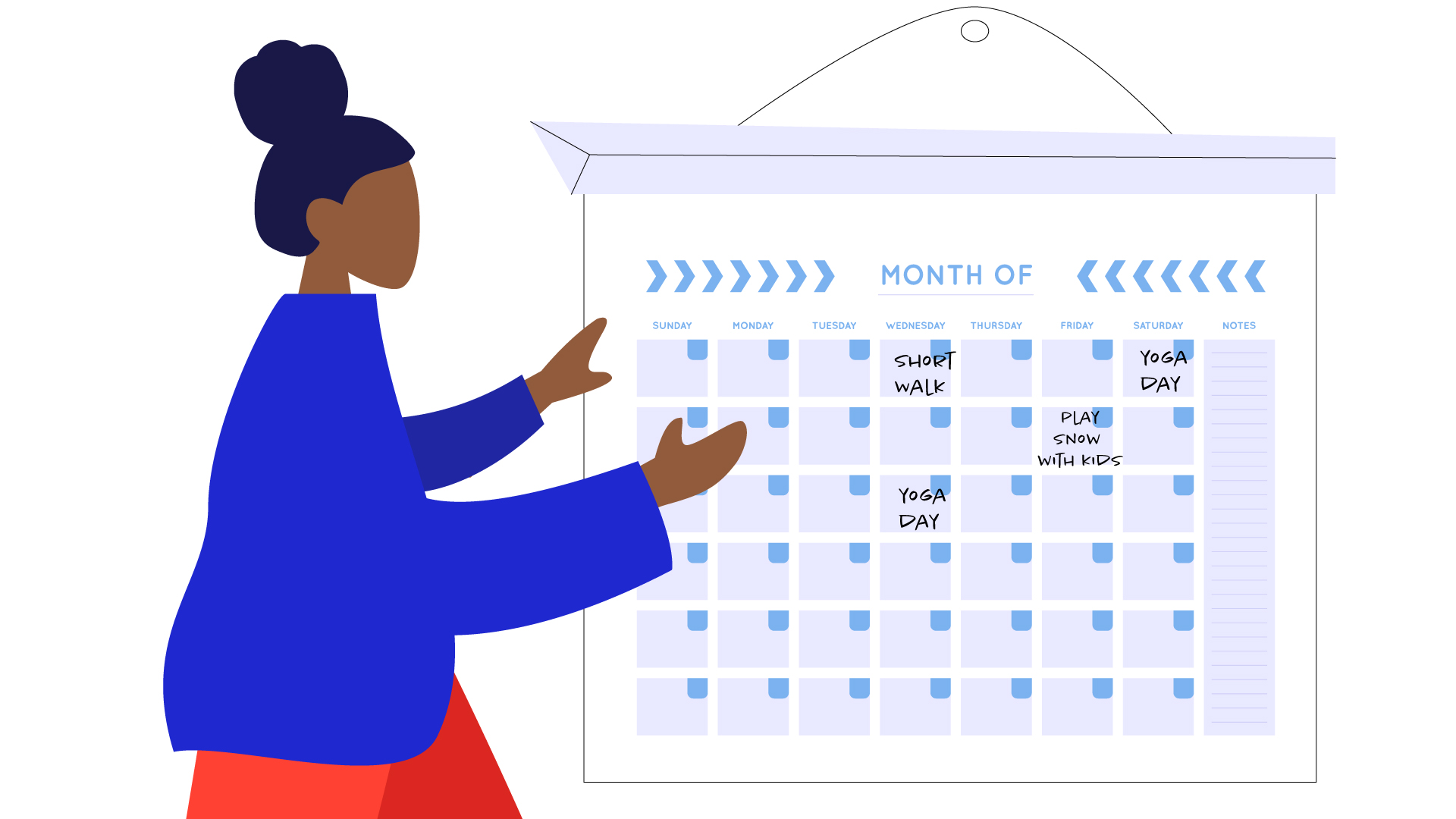 Make a plan
I encourage my clients to schedule workouts in their calendar just like they would any important meeting because it makes movement a priority and keeps them accountable. Better yet, I tell them to invite a friend for even more fun! I also recommend looking at the weather forecast for the week ahead and planning workouts around that, especially outdoor activities. If it's going to be 45 degrees and sunny on Tuesday, book a walk or run day. If it's going to snow on Saturday, plan on playing in the snow with your kids. 
Be sure to pack the right gear—if you're exercising outside, wear light layers, cover your mouth if it's cold, apply sunscreen, and no matter what you're doing, bring a water bottle (it's important to stay hydrated in every season). You can pack your gym bag the night before and put it near the door so you can grab it and go in the morning. 
Planning also involves making sure you're healthy enough to exercise when it's cold—if you have certain health conditions, such as asthma or heart problems, check with your doctor before you take your workout outdoors. 
It's also important to be honest with yourself about the types of activities you enjoy. Some people aren't a fan of going to the gym; others don't enjoy working out in their home. Set yourself up for success by planning workouts that work for you.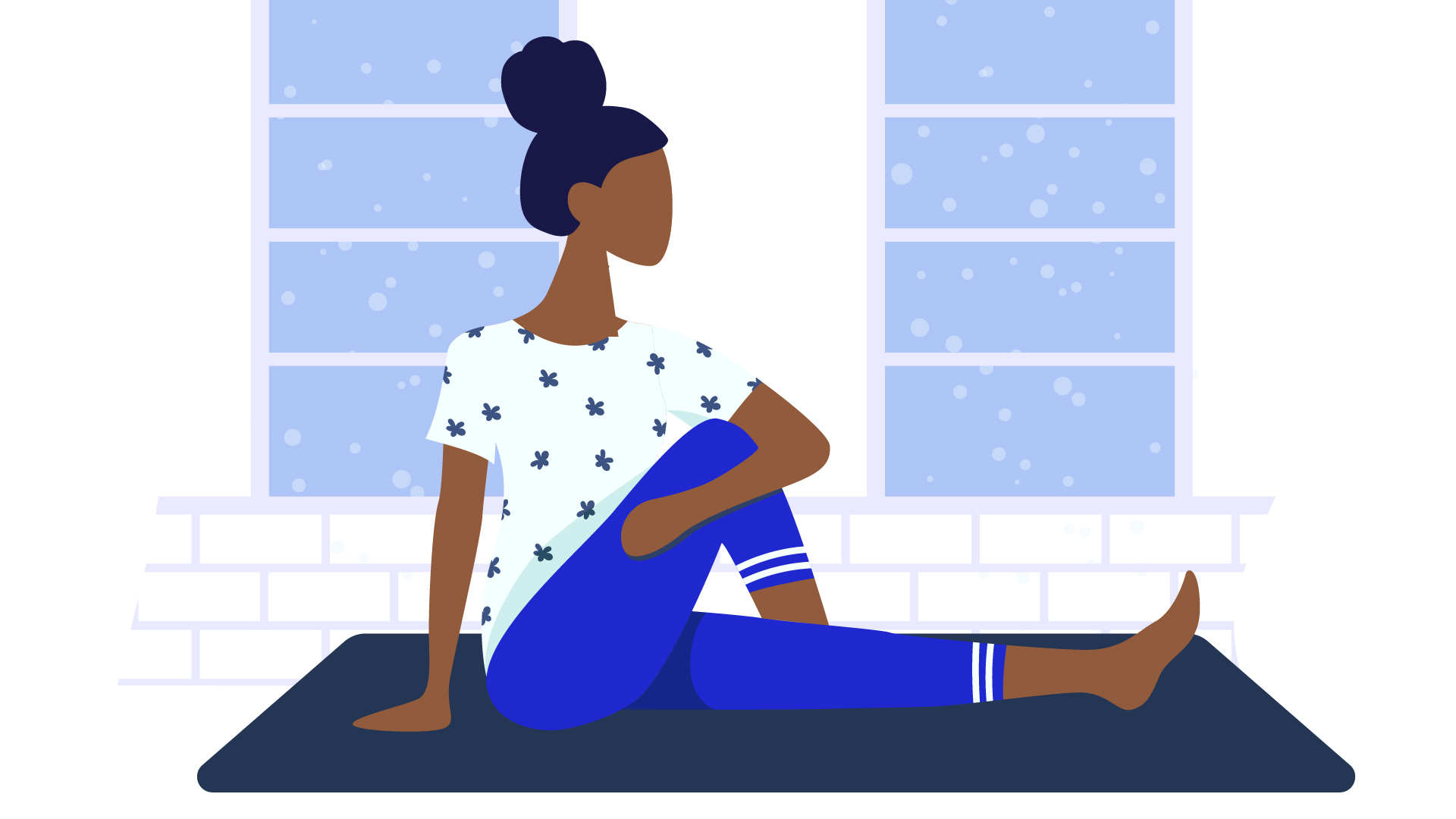 Be flexible
We all know that weather in New England can be unpredictable, so it's important to stay flexible, especially when Mother Nature throws us a curve ball in the form of a nor'easter, blizzard or freezing temps. If it's too cold to go outside for a run, consider streaming a yoga or bootcamp class at home. 
Winter also can be a great time to try something new, such as a new class at the gym or a new home exercise program or even snowshoeing after a snowstorm. Mix it up! 
And if you start an activity and something doesn't feel good or you're struggling with cold temps, stop. Listen to your body—there's no reason to push through a workout if it doesn't feel right. 
No matter your workout, make sure to literally stay flexible by stretching before and after. It's so important, especially in the winter, to warm up and cool down our muscles.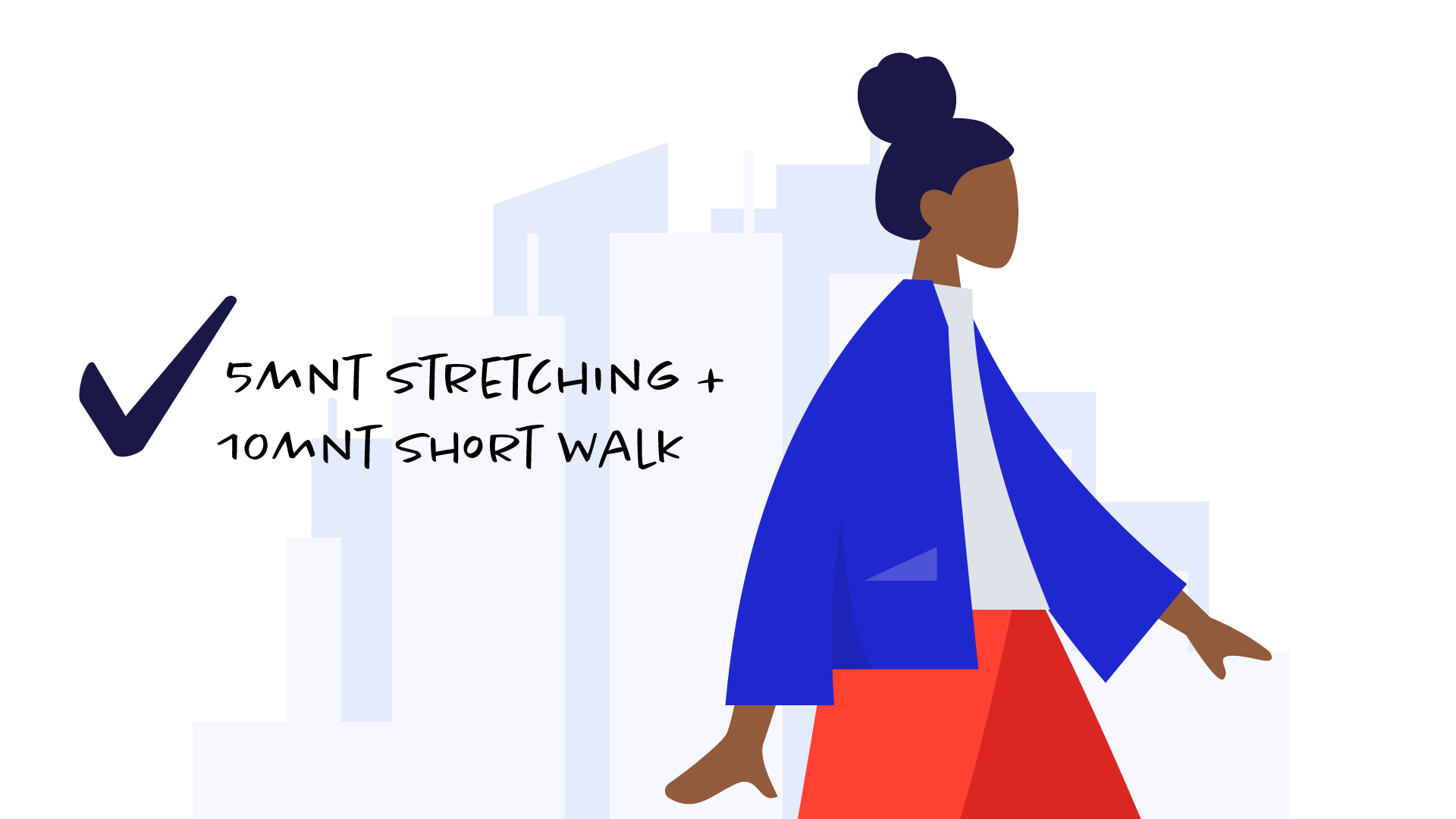 Celebrate small wins
We all know how difficult it can be to stay motivated to exercise in the winter, so it's important to celebrate any and all ways you stay active, even if the activities are different than what you initially set out to do. 
Do your best to keep moving this winter, and I think you'll be pleasantly surprised by the results. At the very least, you'll make winter more bearable. At best, you might just find a new workout you love. Either way, be sure to celebrate your victories and take heart in the fact that spring will be here before we know it!
Suggested winter activities in New England
Get social — Take advantage of Boston's amazing free winter fitness group series, sponsored by Blue Cross, from barre to Zumba!
Hit the beach — Every weekend, my husband and I take our dog, Mozzie, to a local beach for a long walk after breakfast. The beach is beautiful and empty at this time of year—and a lot of them allow dogs in the winter months, too!
Take a hike—A lot of trails are open in the winter. Just make sure you're prepared if the weather suddenly changes mid-hike.  
Play in the snow—A great way to enjoy winter is to get out and play! Build a snowman or have a snowball fight with family and friends.
Stay inside—Gyms offer treadmills, stationary bikes and rowing machines, but with tons of new online programs, you don't even need to leave home to get a great workout. Even if you're lying on the couch watching TV, incorporating movement during a commercial break—such as squats, pushups or crunches—can be a great way to get moving at home. 
Workout at work—A lot of companies offer wellness programs and classes during the workday. See what's available through your employer and take advantage of it! Even if you don't do a full class, it's important to your health to stand up and take a short walk every few hours each day. 
Get sporty—Activities such as snowshoeing, skiing and skating are great ways to get outside and get moving in the wintertime. And it's never too late to learn! 
---
Nicole Pizzi was interviewed by Rachel Coppola for this column. 
Nicole is a Blue Cross Blue Shield of Massachusetts health engagement strategist as well as a fitness trainer. Have a question about wellness that you would like us to address in a column? Contact us here!
---
Did you find this article informative?
All Coverage content can be reprinted for free.
Read more here.