Sep 13, 2023
How I made my Medicare choice
When Joan Jakuboski retired from her career as a geriatric nurse care manager this past April, one of her first calls was to Blue Cross Blue Shield of Massachusetts to sign up for a Medicare plan. 
The 68-year-old Dighton, Mass., resident liked the Blue Cross plan she had through her employer for the past 10 years, and she knew she wanted to stay with the nonprofit health plan when she retired. 
She said her Blue Cross plan gave her peace of mind when her husband developed multiple health issues a decade ago, before he sadly passed away in 2017.
"I always felt secure knowing I had Blue Cross — it was a godsend."
- said Jakuboski
"Any doctor or specialist we went to was covered, and I never had to worry. I was worried enough about my husband. I was grateful I didn't have to worry about money on top of it," Jakuboski said.
She also knew a fair amount about Medicare through her job and had heard positive comments about Blue Cross' Medicare plans from her friends, many of whom retired before she did.
"My best friend lives next door, and she signed up for a Blue Cross plan six months ago when her husband retired. They've been very happy with the plan so far," she said.
"It's always rewarding when someone who has had a positive experience with Blue Cross chooses us for their Medicare coverage," said Gloria Paradiso, a vice president on Blue Cross' Medicare team. "I'm so glad Joan reached out to us when she did."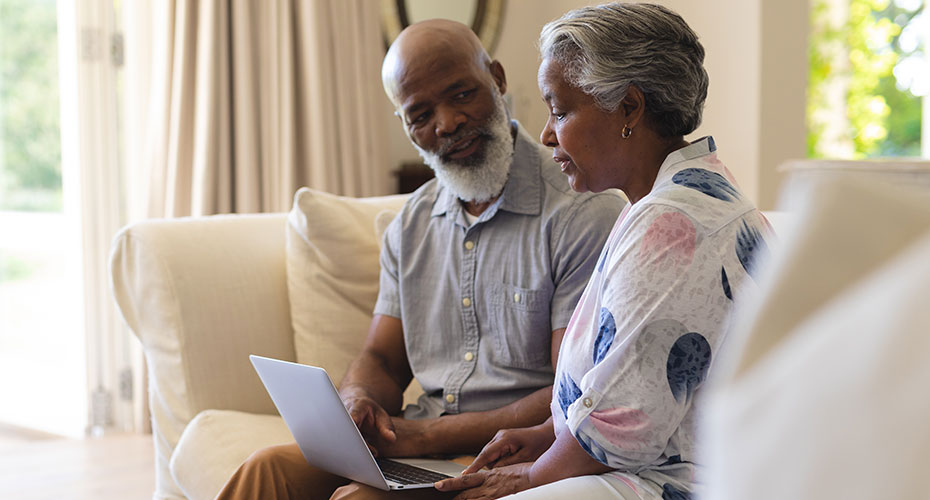 Roughly 11,000 Americans age into Medicare each day in the U.S.
The federal health insurance program is available to retirees like Jakuboski starting at age 65. It provides a core set of basic medical benefits, with Medigap and Medicare Advantage plans available through private insurers like Blue Cross for more robust coverage.
Choosing a plan can seem daunting, but help is available. For anyone looking for information, Centers for Medicare and Medicaid Services offers resources via phone, 1-800-MEDICARE (1-800-633-4227), 24 hours a day, seven days a week. The Medicare Plan Finder is located at www.medicare.gov/find-a-plan.
Experts in Medicare also provide free guidance through the Serving the Health Insurance Needs of Everyone (SHINE) program, 1-800-243-4636, or www.SHINEMA.org. 
And health plans like Blue Cross offer resources for members who want to stay with the same insurer as they age.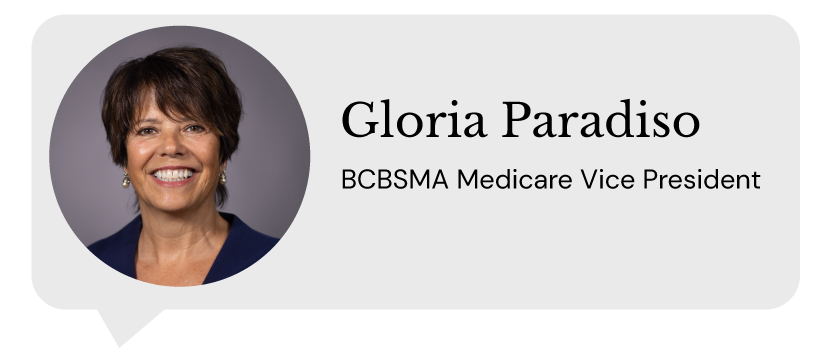 "We want people to know that their relationship with Blue Cross doesn't have to end when they retire. We offer Medicare plans to meet a variety of health care needs and budgets. And we're proud that more people in Massachusetts choose us for Medicare than any other plan." 
- said Gloria.
It's early days, but Jakuboski is enjoying retirement so far. She recently traveled to Virginia for her cousin's wedding and is looking forward to taking some road trips later this year to visit friends in Pennsylvania and North Carolina. 
"Fortunately, I'm in good health right now—I want to make the most of it."