Jun 12, 2023
How to prevent falls 
Fred Zulkiewicz had just put dinner on the stove one day this past August when the phone rang. 
The Warren, Mass., resident, who turned 91 in September, took the call, and after hanging up went back to the stove to make sure the burner was off.
As he crossed the kitchen, Zulkiewicz tripped on an area rug. "I went flying against the breakfast nook and hit my forehead," he said. 
It was like living in a dream. You're falling, and there's not much you can do about it. Ten seconds feels like 10 minutes.

Zulkiewicz's neighbor took him to the hospital, where he got 10 stitches. "I went home and was in quite a bit of pain," he said. 
Fortunately, the next day, Dr. Vicki Peters made a routine house call to Zulkiewicz. Peters works for Landmark Health, a house calls program offered to Blue Cross Blue Shield of Massachusetts Medicare Advantage members who have multiple chronic health conditions, like Zulkiewicz.
"It was my lucky day," Zulkiewicz said. "My leg felt like it was a 4x4 from my thigh to my knee—like you couldn't drive a nail through it. From my knee to my ankle it felt as hollow as a pipe."
Peters examined Zulkiewicz and recommended treatment for his injured leg. He went to a rehabilitation facility in Palmer, Mass., for 10 days. 
Three months later, Zulkiewicz still hasn't been cleared by his doctors to go outside and walk around his property alone. 
It was Zulkiewicz's second fall this year. "It was a horrible experience, and I've been through a lot," he says.
Zulkiewicz said he now uses a walker indoors and is hoping to continue living in his house for at least another year. His daughter threw away all of his area rugs, which he says has made it easier to get around with his walker.  
"When you're young, you're more flexible and agile," he said recently, reflecting on what he has learned from his experiences. "When you get older, you've got to remember to slow down and be careful."
Falls common among seniors
Zulkiewicz is not alone, says Dr. Anthony Zizza, a geriatrician who is regional medical director for Landmark Health. "One in three seniors falls every year."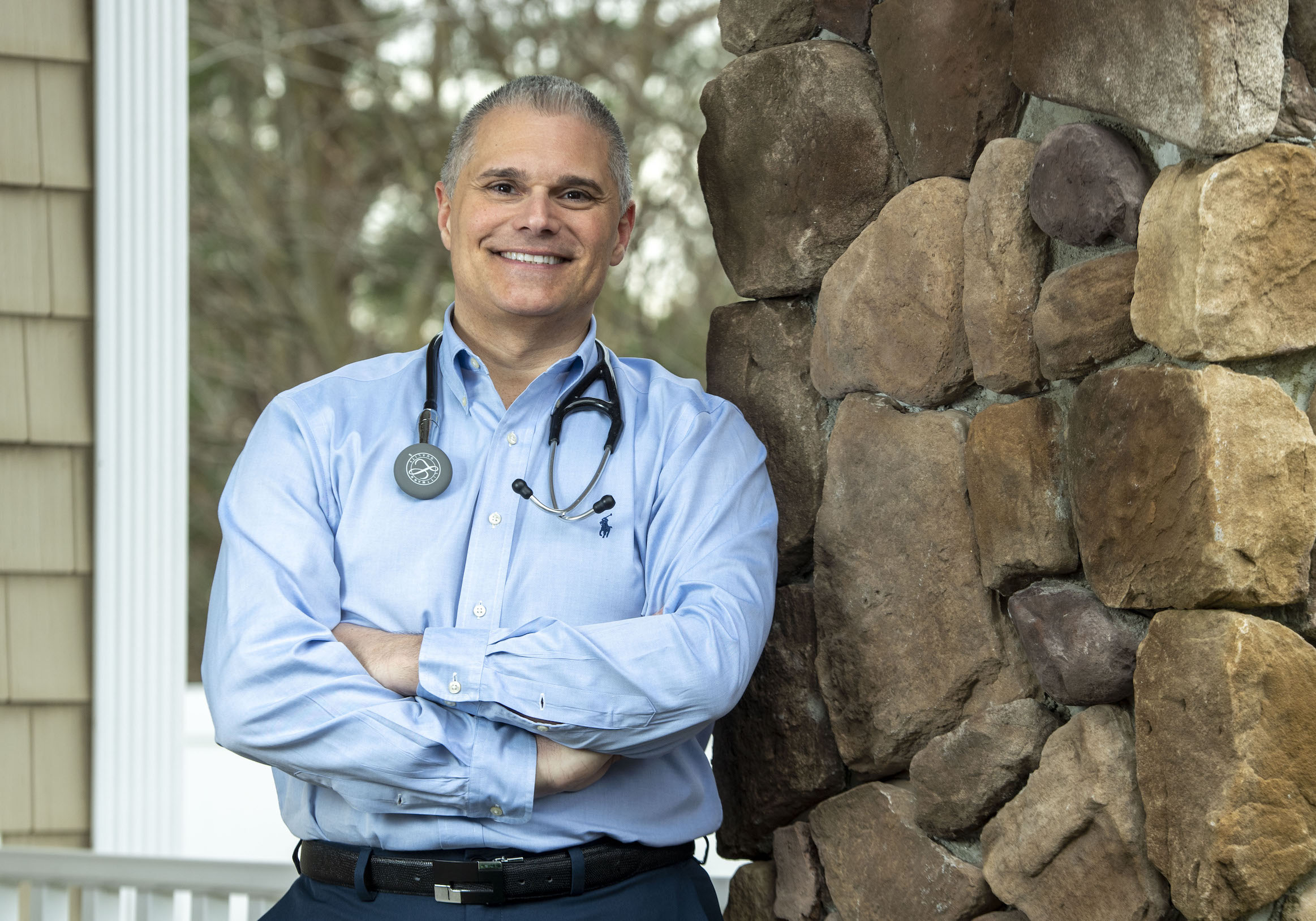 And according to the Centers for Disease Control and Prevention, fall death rates in the U.S. have climbed 30% from 2007 to 2016.
"We've heard falls can lead to bad things. It absolutely is the case that falls can put you at a higher risk for injuries and loss of function due to broken bones, which can lead to surgeries and hospitalization, as well as a greater likelihood of needing to use a cane, walker or wheelchair or even having to go into a nursing home," Zizza says. "Falls can also affect cognition, and more catastrophic falls can lead to serious head injuries and brain bleeds, particularly if a patient is on blood thinners, and many seniors are on blood thinners."
Perhaps, most importantly, Zizza says, "Falling can affect what seniors love most—their ability to be independent."
But there is good news, Zizza says. 
Even though falls are common, seniors can do something to help prevent them.
Helpful tips
First, talk to your doctor, Zizza says. "It's so important to let your doctor know if you have fallen or are afraid of falling so you can put a plan in place." Zizza says a good time to have this conversation is during your annual wellness visit with your primary care physician. Medicare covers this visit at no cost to seniors each year, and it can even be held via video. 
Review your medications. "Sometimes seniors are on medications that may put them at a greater risk of falling," Zizza says. You also can discuss your medications during your annual wellness visit with your PCP.
Start a moderate exercise program to increase your strength and balance. Tai Chi, Zizza says, in an option some seniors enjoy and find helpful. 
Make sure you wear proper footwear each day. 
Get an annual vision exam.
Make simple improvements to your home. Discard things that can cause you to fall, such as clutter and area rugs. Install grab bars in the bathroom and railings on both sides of your stairs. Make sure your home is well-lit. 

Zulkiewicz's two falls this year were a wake-up call. 
"I'm trying to do what the nurses said," he says. "I'm trying to be careful and not look for another fall."
Subscribe to our newsletter
Our top headlines in your inbox
---
PHOTO OF Dr. ANTHONY ZIZZA BY CHRIS EVANS