Nov 16, 2020
Seniors' yearly wellness visit is safer, easier and more important than ever
As many seniors forego non-urgent in-person health care during the COVID-19 pandemic to minimize their risk of exposure to the virus, clinicians remind them they still can have their annual wellness visit via video during the public health emergency. 
"The annual wellness visit provides time for your primary care physician to take a step back and conduct a comprehensive assessment to look at you and your health holistically," said Dr. Anthony Zizza, a geriatrician.

The annual wellness visit is a conversation that is separate from an annual physical, although the two work together to "create a complete picture of a patient's health," says Zizza, who is regional medical director for Landmark Health, a house calls program offered to Blue Cross Blue Shield of Massachusetts Medicare Advantage members who have multiple chronic health conditions. 
The good news? Because the annual wellness visit is a preventive health care service, Medicare covers it at no cost to seniors, Zizza says. And insurers like Blue Cross Blue Shield of Massachusetts cover the visit at no cost if it is held in person or via video, which is particularly important during the coronavirus pandemic as cases in Massachusetts and the nation continue to rise. 
Many health plans like Blue Cross also cover an annual physical at zero cost to seniors. However, seniors should know that if their doctor orders labs or medical tests to treat or diagnose a medical condition during either their annual wellness visit or physical, those services are considered diagnostic, and seniors may be required to pay for them, depending on their Medicare plan benefits.
Medicare wellness visits should include the following: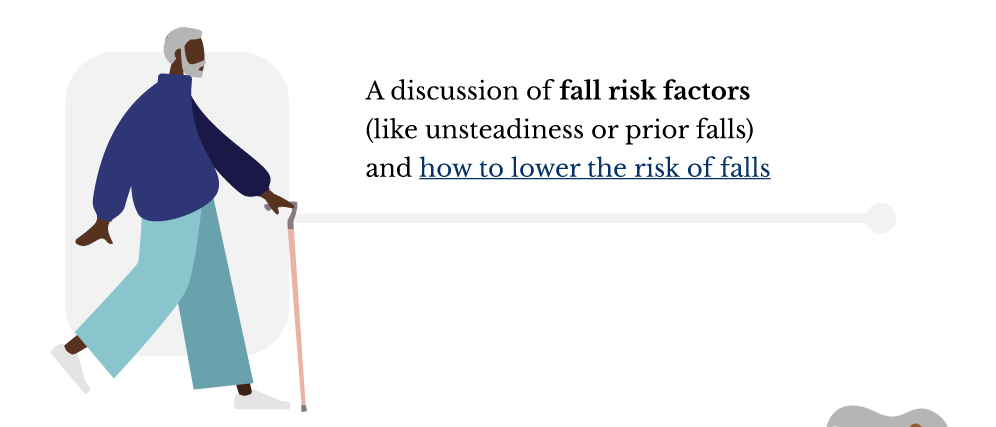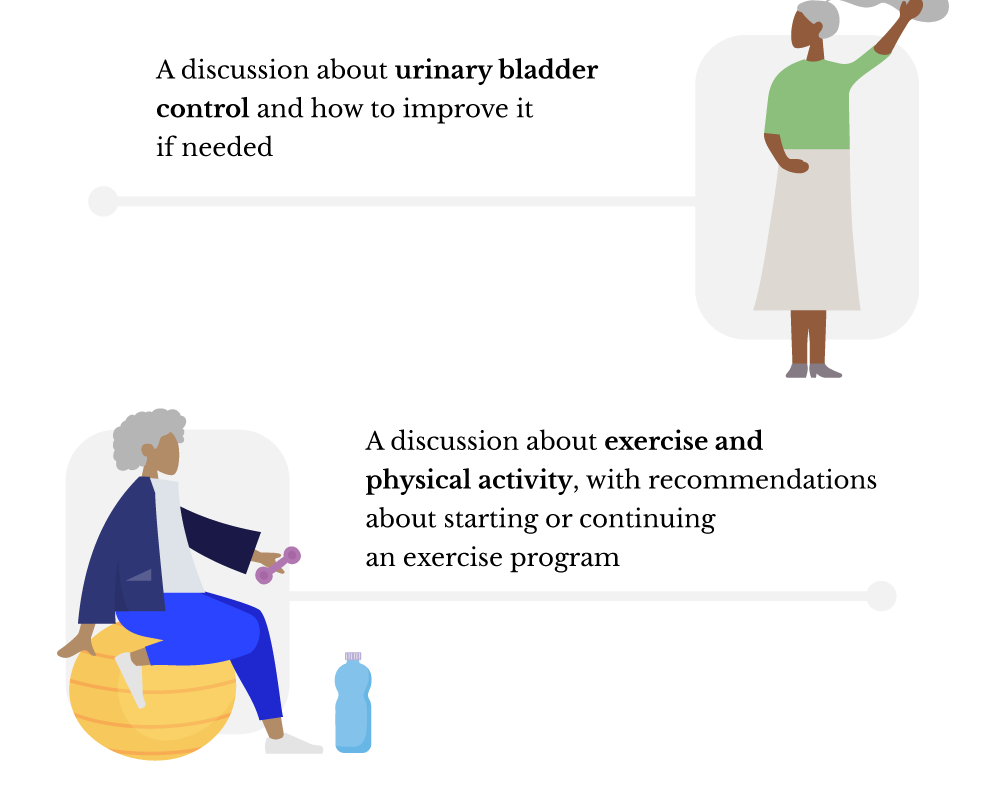 Zizza offers the following tips to help you know what to expect and get the most out of your visit:
Your PCP will ask about your current health status and discuss any health conditions you may have. He or she also will assess your physical functioning, cognition and psycho-social health. 
Your doctor will review your medical history, family history, current medications and supplements, and recent hospitalizations. Zizza encourages patients to make a note of these before their visit: "I encourage patients to be proactive and come prepared to answer as many questions as they can."
Your PCP will ask you for the names of your other providers to better coordinate your care, so Zizza recommends making a list before your visit. 
Your doctor will review your latest vaccinations and screenings, such as your bone density test, prostate-specific antigen test, mammogram, and colonoscopy screenings, to make sure you are up-to-date with them and to schedule them if you aren't. 
Your PCP will discuss your nutrition, whether you smoke, and other health issues, and will work with you to make a plan for addressing any challenges.
You may find it helpful to download this guide and bring it with you to your next wellness visit.
"The annual wellness visit really puts all of the pieces together," Zizza says. "And because you can have it via video, it's a great way to stay on top of your health during the pandemic."
Subscribe to our newsletter
Our top headlines in your inbox

PHOTO OF Dr. ANTHONY ZIZZA BY CHRIS EVANS