Jul 26, 2021
'I don't believe vaccination should be a political issue'
As a highly transmissible new COVID variant spreads across the U.S. at a rapid pace, Massachusetts' state Senate minority leader is appealing to his fellow Republicans to join the wave of Bay Staters getting vaccinated.
The COVID-19 virus doesn't choose its victims based on political affiliation and I don't believe that vaccination should be a political issue. It's an issue of public health.
- Sen. Bruce Tarr told Coverage in a recent interview
Tarr emphasized he does not believe vaccination should be mandated by the government.
As of September, more than5 million Massachusetts residents have received at least one dose of a COVID-19 vaccine and 67% of the state's total population is considered fully vaccinated against the virus, among the highest rates in the country but still well short of the 80% or 90% health experts estimate is needed to stop the spread of the virus.
Republicans have a golden opportunity to step in and fill that gap. According to the KFF COVID-19 Vaccine Monitor, 49% of unvaccinated Americans identify as Republican, compared to 29% who say they are Democrats.
It's a trend that Tarr is hoping to help reverse. 
Taking a stand
Tarr, 57, signed up to be vaccinated as soon as he was eligible and helped set up a pair of regional vaccination collaboratives in his district on the North Shore. The two collaboratives, in the lower Merrimack Valley and Greater Cape Ann, serve a combined 19 communities. Tarr received his vaccine at the lower Merrimack site.
"I was very eager to get my vaccine and I didn't have any reservations, I feel the vaccine had been subjected to a lot of scientific rigor," he said. "It's something we can do directly that helps us be proactive in fighting this evil disease. We don't need to be idle and hope we don't become victims."
He added, "the vaccine is a chance to be on the offensive, rather than on defense."
Like many Bay State residents, Tarr has deeply and personally felt the effects of the pandemic through his own experience as well as those of his family and friends.
"I have lost friends to it. I have had other friends that have been seriously affected who have since recovered," he said. "It has been a situation where unpredictability has been one of the hallmarks. We have not known what's going to happen tomorrow."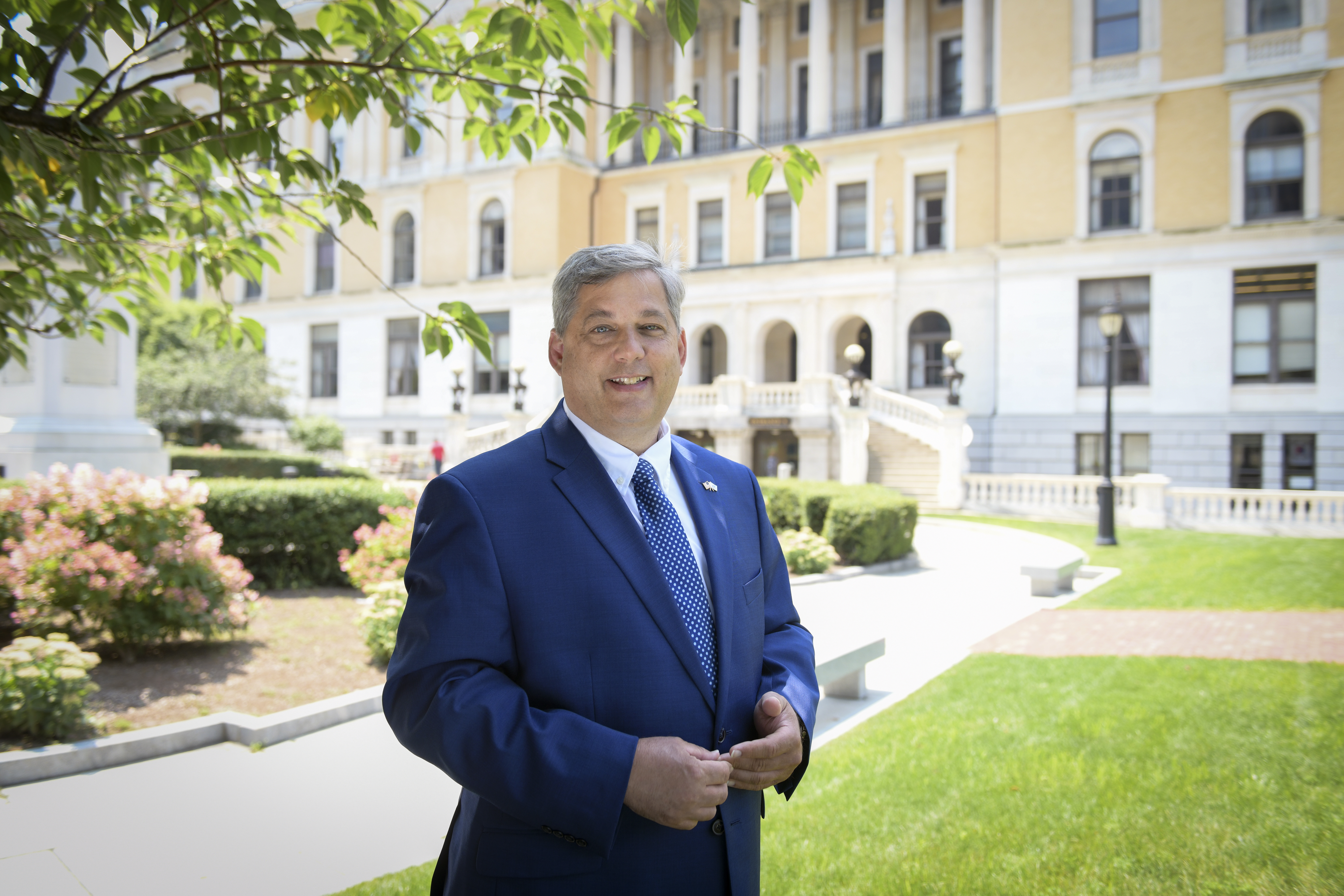 New spread
After months of progress in the country's fight against the virus, the new Delta variant has spread swiftly among the unvaccinated nationwide, causing nearly all new COVID-19 cases this fall.
Infections and hospitalizations are on the rise in areas with low vaccination rates. Even young people are being hit hard: Data show that adults ages 18–49 now account for more than 40% of COVID-19-associated hospitalizations, nearly all unvaccinated.
Fortunately, the three authorized vaccines have proven highly effective in preventing severe illness from the new Delta variant and others.
Widespread vaccination can help stop the virus from spreading and mutating and help everyone get back to normal – a goal Tarr embraces.
The senator recalls hunkering down for 14 days after being exposed to the virus by a fellow senator, who had unknowingly been exposed before coming into the Senate chamber. 
Even those who have not been infected have felt the effects, he said, including his 95-year old aunt who lives independently on the family farm.
"Before the pandemic she would, every morning, go to a different restaurant to eat and meet friends," Tarr said. "When the pandemic reached the point where things were largely closed, she couldn't do that anymore. It had a really isolating effect on her and she is still feeling the effects to this day."
Speaking out
Tarr said he does not support government-mandated vaccines, but he will be using his platforms to try to sway people who might have hesitations about rolling up their sleeves.
"This is a way to prevent you from getting a disease that could take your life or make you miserable or affect your family. To me, that makes a compelling case," Tarr said. 
I would encourage folks to make a decision based on the facts, based on the science, based on the ability for every one of us to make a difference for ourselves and the people around us.
Why we get vaccinated
Vaccines give us the chance to get back to the places and people we love. But the choice to get vaccinated isn't always easy. Find out why some of our neighbors, leaders and caregivers decided to get a COVID-19 shot. 
---
PHOTOS OF SEN. BRUCE TARR BY FAITH NINIVAGGI
All Coverage content can be reprinted for free. Read more here.