Oct 12, 2021
'I wanted to get my vaccine to protect the ones around me'
The free, safe and effective COVID vaccine is a crucial back-to-school tool this year, and local organizations are providing broad access for teens and tweens, particularly in areas that have been hard-hit by the virus.
"I feel comfortable with the science and I believe that the vaccine is available to help us and protect us," said Anubia Gomes as she watched her children get vaccinated at a recent pop-up vaccination clinic run by Equity Now & Beyond at Boston International High School. "In Brazil, where I was born, kids are not getting vaccinated. It's a privilege to have my kids here and get them vaccinated at this young age."


Equity Now & Beyond, a collaborative of five immigrant-led organizations, is hosting free vaccination clinics in partnership with Blue Cross Blue Shield of Massachusetts through the fall. The coalition includes volunteers from African Community Economic Development of New England, Haitian Americans United, Brazilian Women's Group, Agencia ALPHA, and the Center to Support Immigrant Organizing.
"We are proud to support the grassroots efforts of Equity Now & Beyond to help promote the COVID-19 vaccines," said Jeff Bellows, Blue Cross' vice president of corporate citizenship and public affairs.
Vaccination, along with masking and ventilation, is considered key to keeping kids healthy and schools and colleges open this year. In Massachusetts, about 72% of young people ages 12-29 have been vaccinated – well above the national average, but lagging the average vaccination rates of older people.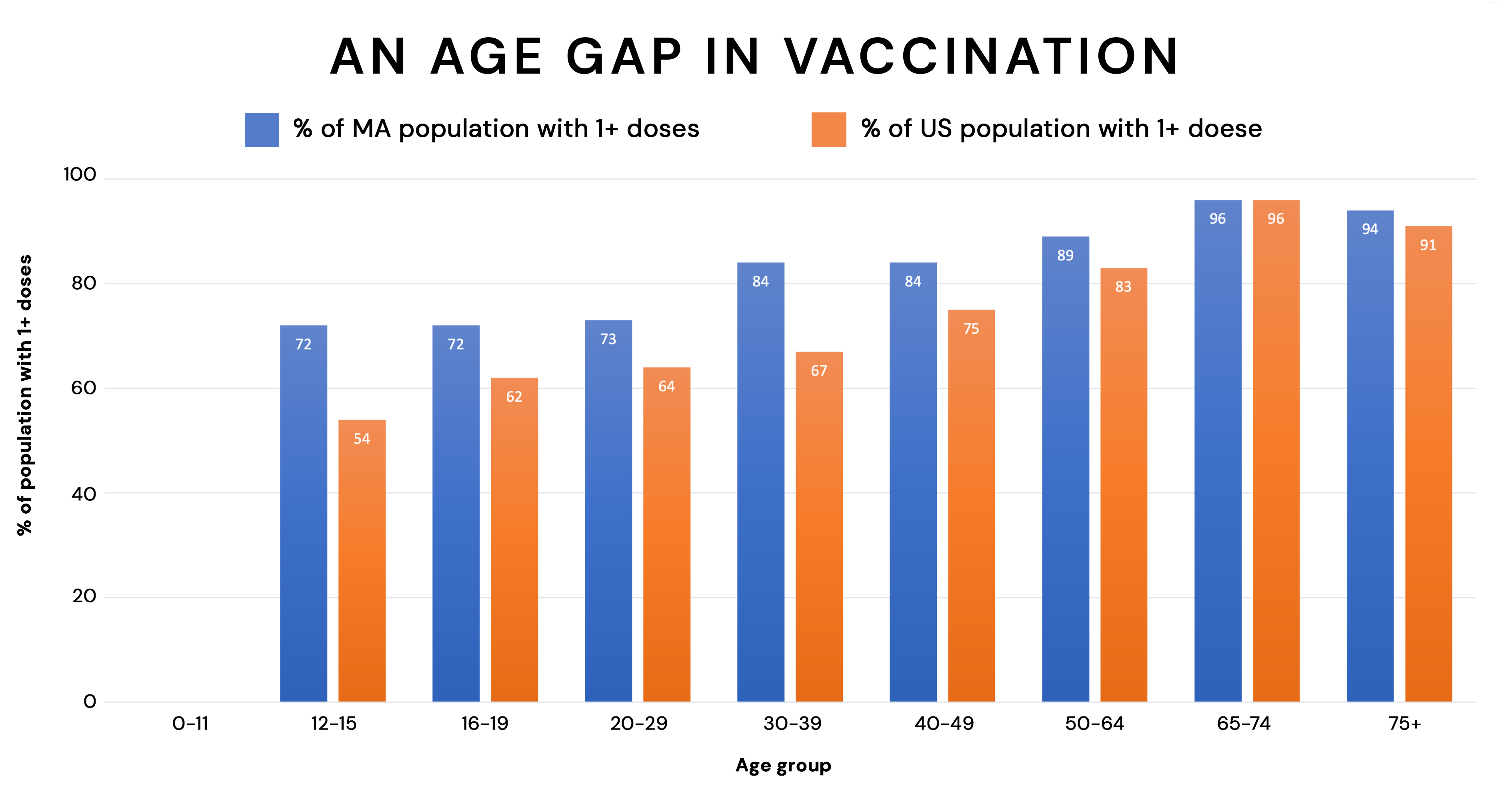 At one Equity Now & Beyond clinic hosted recently at Boston International High School, organizers laid out free backpacks for kids who showed up to get their jabs. As upbeat tunes blasted through the parking lot, vaccine recipients old and young were also treated to free Haitian food and a slushy machine.
Kids rolled up their sleeves to get the shot, excited to return to a healthy and safe year back in school buildings.
Gomes' daughter, Sofia, 13, admitted she was a little nervous before her first dose, but ended up being pleasantly surprised by the painless experience.
"I thought it was going to hurt but it didn't," Gomes said, adding that she is thrilled to be back in school for in-person learning this year.
"School was so difficult last year because the online school is not as good and I didn't really understand everything," she said. "I am excited to be back to school."
---
WATCH: 'I'm going to get to hug my friends again'
Six tweens and teens recently shared with Coverage their reasons for getting vaccinated and how their lives have changed since getting the shot.
 
---

Equity Now & Beyond has been reaching out across social media platforms and working with local church and community leaders to encourage parents to get themselves, and their kids, protected against the virus, said coordinator Kevin Whalen, who is also co-director of the Center to Support Immigrant Organizing.
"We try to tell them that the situation is already dangerous and the COVID vaccine is tested and now it's FDA approved," Whalen said. "It's trusted among doctors in the medical profession and it's the one source of protection that they have against potentially dying or getting incapacitated in a hospital."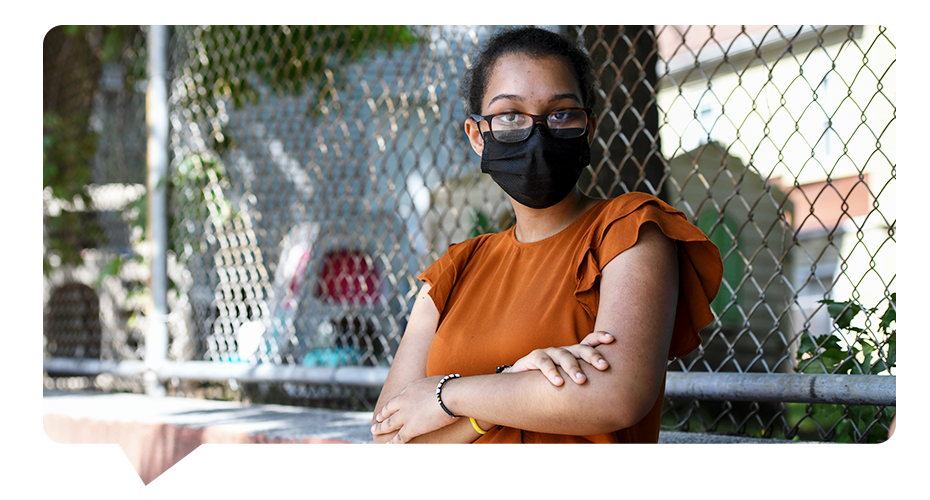 "It was easy. I wanted to get my vaccine to protect the ones around me so we can have a fighting chance against this virus."
- said Eliane Cardosa, 14, after she received her vaccine at the Boston International High clinic.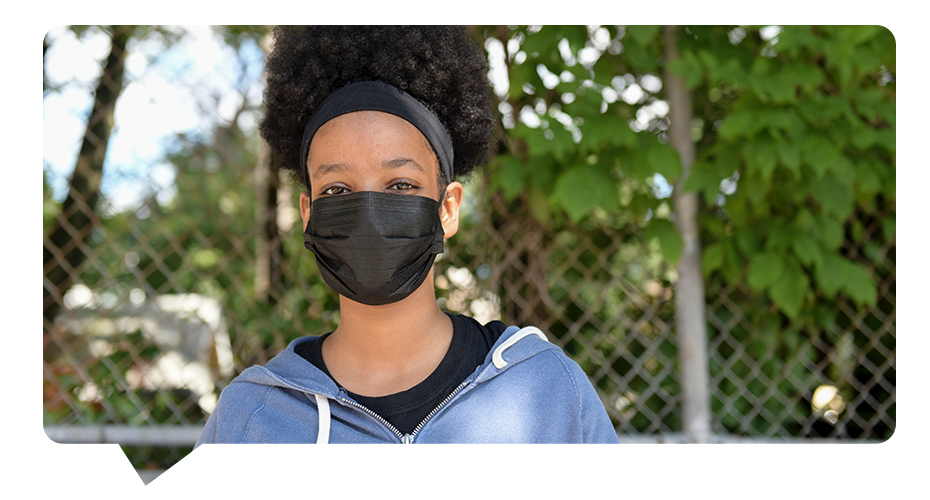 "I also wanted to get vaccinated because I wanted to feel more safe,"
- agreed Elizabeth Brhane, 13, after getting her second COVID-19 vaccine dose. 

Elizabeth's twin brother, Matheos, also received his second dose. He said he would encourage his friends who have not been vaccinated to get their shots.
"It won't hurt," he said as he sipped an orange slushy. "I want the coronavirus to be over. I'm happy to be back in school and have things be regular. And I don't want to have to do online school again."
The Pfizer-BioNTech shot is authorized for anyone 5 and up. The vaccine is free with or without insurance and widely available. You can sign up for an appointment in Massachusetts through VaxFinder or by calling 211.  

Read more about how the COVID-19 vaccine protects kids and get answers to common questions.
---
PHOTOS BY FAITH NINIVAGGI