Feb 20, 2023
I won't let my 'sugar' stand in my way
After Linda Choiniere was diagnosed with type 2 diabetes in the fall of 2020, she reacted in the same way many people might. 
"I got really depressed," the 67-year-old Blackstone, Mass., resident recalls. "I thought, 'What am I going to do? What can I eat?'" 
When she called her Medicare Advantage plan about a separate matter, they mentioned they had a new program for members with diabetes and asked if she might want to speak with a dietitian on staff.
Choiniere immediately said yes. "I thought, 'What do I have to lose?'"
Navigating diabetes
The Diabetes Navigator Program, offered at no cost by Blue Cross Blue Shield of Massachusetts, provides tailored support and resources to Medicare Advantage members with diabetes or prediabetes. One in 5 Medicare Advantage members at the health plan has diabetes, in line with national rates. 
We want members to know we have their back. When members with diabetes call Blue Cross, we guide them to resources and benefits that are available to them so they can get the most out of their health plan and take steps to improve their health.
said Blue Cross diabetes navigator Kerry-Kay Chisholm. 
Benefits include coverage for a glucose monitor and other testing and treatment supplies, A1C tests to measure blood sugar, an annual retinal eye exam and more frequent dental cleanings.
Chisholm connected Choiniere with registered dietitian and certified diabetes educator Jane Griffin.
"I was having a hard time when Jane called me," Choiniere said. "When you are diagnosed with diabetes, it's very tough to know what to eat and when. Jane helped me out a lot. She sent me information in the mail about what I could eat and what I should watch out for, and she told me I didn't need to give up certain foods, just reduce how much I ate." Most importantly, Choiniere added, "Jane always considered how I felt and that I wanted to get healthier."
Griffin encouraged Choiniere to get some exercise every day. During the winter months, Choiniere walked up and down her hallway. Now that warmer weather is here, she has started walking outside on a local track.  
"Linda is an unbelievably disciplined person, and she did everything her doctor and I asked her to do," Griffin said. "She takes her meds, exercises, eats healthy foods and keeps her weight under control. She made positive dietary and lifestyle changes that resulted in a controlled blood sugar."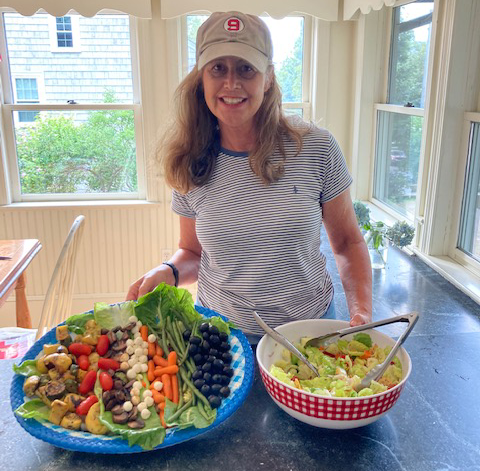 With Griffin's help, six months after her diagnosis, Choiniere said she got her diabetes under good control, was able to decrease her medication and lost 25 pounds.
Two years later, she's kept up her healthy habits. "I feel good about where I'm at," she said. "I'm determined not to let my 'sugar' stand in my way."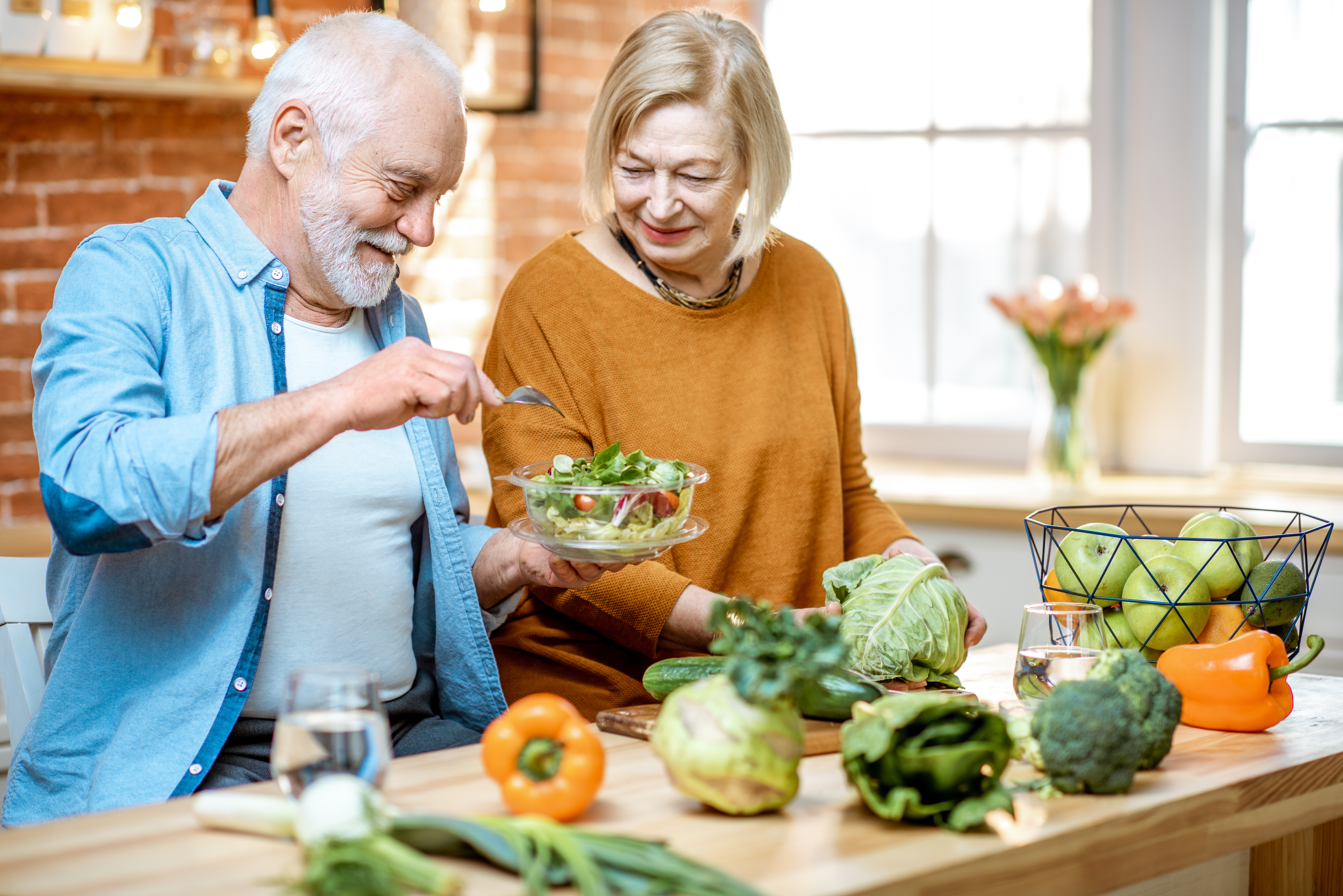 Lifestyle changes key
Choiniere is one of 34.2 million Americans with diabetes, a number that has been steadily increasing. 
People with diabetes either cannot produce the hormone insulin, which is needed to prompt cells to absorb sugar for energy, or their bodies cannot effectively use the insulin they produce. As a result, glucose builds up in the blood of people with diabetes and can lead to a variety of serious health conditions such as heart disease, vision loss, and kidney disease.
About 90% of people with diabetes in the U.S. have what is known as type 2 diabetes, often linked to risk factors such as weight or a lack of exercise. Its exact cause is unknown and there is no cure, but lifestyle changes can be key to preventing, managing, and even improving, the condition.
Griffin offers the following tips for managing diabetes and notes that recipes and other helpful information can be found on the American Diabetes Association Food Hub: 
Aim for a 5-7% weight loss overall, which can have a positive impact on your blood sugar, as well as your blood pressure and cholesterol. For example, if you are 250 pounds, aim to lose at least 12.5 pounds.
 
Aim for a balanced plate of food at every meal. Eating lots of vegetables and small amounts of lean protein and drinking lots of water can help you feel fuller, Griffin notes.

½ of your plate should be non-starchy veggies in a rainbow of colors 
¼ of your plate should be whole grains or starchy vegetables, such as potatoes, corn or peas 
¼ of your plate should be fish, chicken, leaner cuts of pork or beef, tofu or tempeh 
 

 

Choose a whole piece of fruit instead of fruit juice or dried fruit because the latter tends to raise your blood sugar faster. Choose apples, pears or berries, which don't spike your blood sugar as much as tropical fruits such as pineapple or bananas. Pair fruit with a protein or healthy fat such as nuts, cheese or an egg. 
 
Cut down on processed foods, added sugars and saturated fats, which increase blood sugar and insulin levels.
 
Stop eating when you feel satisfied and wait 20 minutes before having a second helping.
 
Have healthy foods on hand, such as vegetables that have been washed and cut, so you can reach for them when you feel hungry.
 
Physical activity also is very important, especially after a meal, and can help lower your blood sugar. Griffin recommends getting 150 minutes of physical activity each week and incorporating it into your daily routine, such as taking a short walk in the morning or doing some light housework after you eat, checking out free fitness videos online or taking a class at the local senior center, parking farther away from stores when you run errands, or walking or lifting light weights during commercial breaks.
"The best diet – and exercise routine – is one you can sustain," Griffin says. "Take some time to try different things and find what works for you."
A helping hand
Choiniere encourages others who are newly diagnosed with diabetes – and even those who have had the condition for a while -- to seek out people who can help them. 
"People like Jane can give you new ideas," she says. 
A lot of people don't realize there's help out there to manage your diabetes and feel healthier. You don't have to do it all by yourself.
Did you find this article informative?
All Coverage content can be reprinted for free.
Read more here.