May 4, 2023
Keeping an eye on your vision and your mental health
Growing research shows a connection between vision health and mental health, according to clinicians, who emphasize the importance of routine eye care. 
A recent CDC study found 1 in 4 adults with vision loss reported experiencing anxiety or depression and that younger adults with vision loss had almost 5 times the risk of experiencing anxiety or depression compared to adults 65 and older.
"At any age, poor vision or vision loss can lead to a decrease in confidence and performance at work and school and a fear of engaging in activities and with other people, which in turn can lead to new or worsening concerns around anxiety and depression," said optometrist Dr. Donna Goukler.
"The connection is striking, particularly among young adults, who are already more likely to have a mental health condition due to a variety of factors, including biological and social changes," said Dr. Greg Harris, a practicing psychiatrist and senior medical director, behavioral health, at Blue Cross Blue Shield of Massachusetts. "Vision loss may be more unexpected for younger adults than for older adults, and they may not have the appropriate coping skills to manage this loss."
The link between vision loss and risk of mental health issues is one of several reason clinicians recommend that everyone age 5 and up get an annual eye exam to stay on top of any vision or eye concerns, said Goukler. 
How can an eye doctor help? 
"Beyond going to the eye doctor to address new or worsening symptoms with your eyes or vision, everyone should get an annual eye exam just like they go to the doctor for an annual physical exam or to the dentist for biyearly cleanings and a checkup," Goukler said. "Your eye doctor will provide a thorough exam that looks at your vision and eye health and will screen you for conditions such as glaucoma and macular degeneration."
The majority of medical plans offered by nonprofit Blue Cross Blue Shield of Massachusetts include an eye exam every 24 months. The health plan also offers vision plans such as Blue 20/20, which can cover an annual eye exam, glasses and additional benefits for members with diabetes.
A yearly eye exam is important, Goukler said, because "There are several eye diseases that may not show symptoms."
In addition, just like other medical conditions, if small vision issues are detected early, treatment can keep them from snowballing into bigger issues down the road

said Dr. Donna Goukler
During annual exams, eye doctors also check for vision problems caused by health issues such as diabetes, hypertension and high cholesterol.
"Many people see the eyes as separate parts of the body, but everything is connected — the same blood flow goes through your eyes as the rest of your body," Goukler said. "If you have a larger health issue, chances are it could affect your eyesight."
How to help protect your vision
Goukler recommends these steps to help reduce risks that can be associated with vision loss:
Stopping or cutting down on smoking, which causes damage to the eyes that can potentially lead to blindness.
Wearing sunglasses to protect your eyes from harmful ultraviolet rays.
Resting your eyes by taking short breaks away from screens.
Eating a diet rich with nutrients, including antioxidants.
Exercising regularly.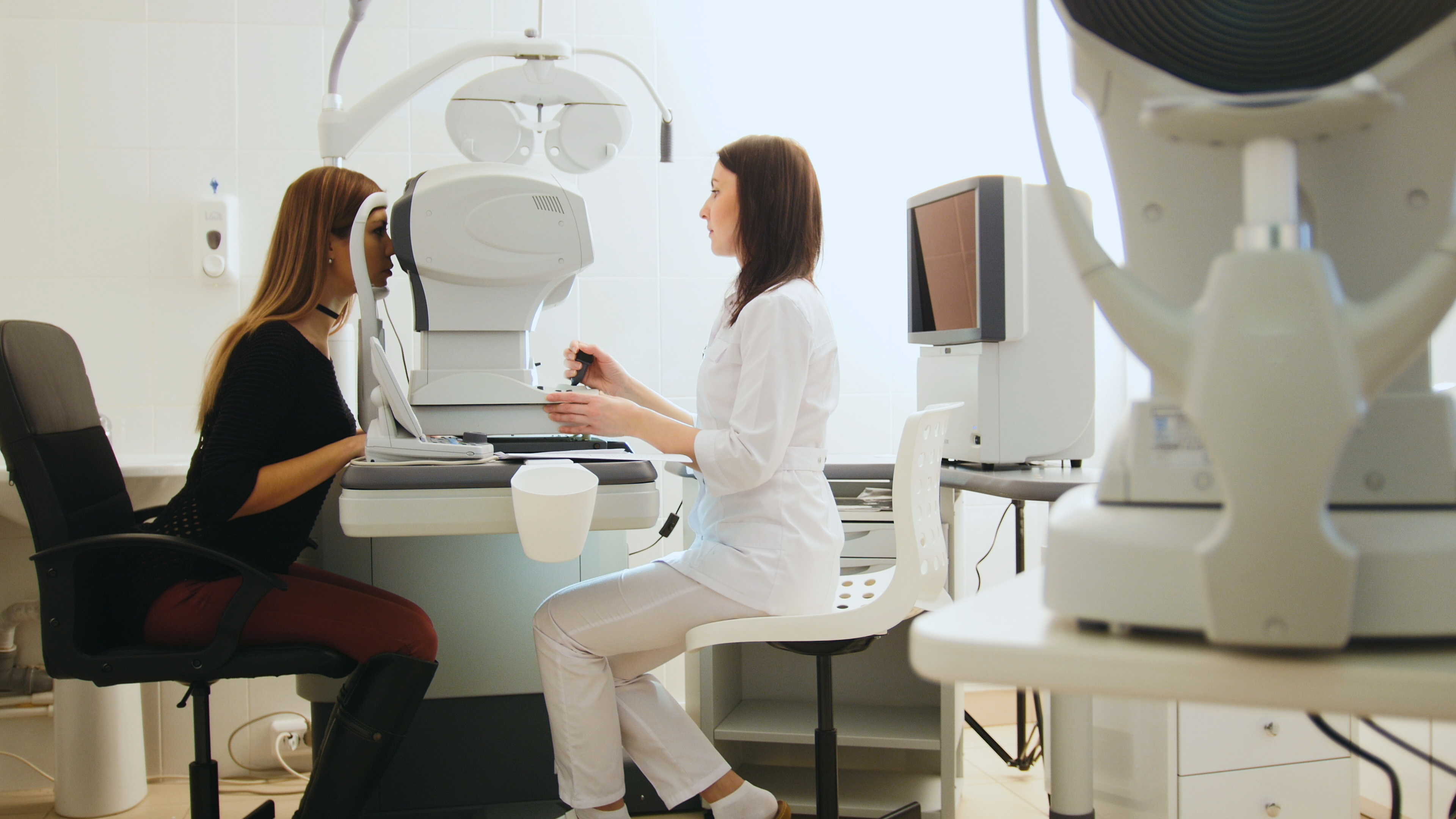 Providing crucial support
Most importantly, annual vision exams allow eye doctors to check in on patients' mental health. 
"My aim always is to get each patient the best vision we can and the best quality of life we can," Goukler said. "If a patient is diagnosed with permanent vision loss, I always ask if there is anything they want to be able to do that they can't do now. I also let their PCP know about their diagnosis and any concerns they raised so we can connect them to the best treatment possible, including mental health treatment and low-vision technology and resources."
When talking to patients with any major new health diagnosis, including vision loss, it's important to ask how they feel about the news and let them know help is available, Harris advises clinicians.
"If someone is given a diagnosis of vision loss, especially at a young age, we health care providers should expect that the person may feel grief and increased anxiety and depression, and we should let them know that a lot of people — particularly young people — can feel down and anxious about losing their vision," Harris said. "It's so important to have a conversation about these feelings and to make sure patients know that mental health help and effective treatments are available."
Are you a Blue Cross Blue Shield of Massachusetts member who is looking for therapist or mental health clinician? Call our dedicated mental health line at 1-888-389-7764 or use our Find a Doctor & Estimate Costs tool to find licensed therapists. Check out more resources here.