May 8, 2023
They're making the business case for health equity
Amid burgeoning interest in the impact of racial and ethnic inequities, thought leaders are strengthening the business case for health equity, and providing innovative tools and resources to help organizations address the complex issue. 
"Taking steps to make health care more equitable is the right thing to do, but it also makes good business sense," said Sukanya Soderland, chief strategy officer for Blue Cross Blue Shield of Massachusetts, which has made health equity a priority.
Inequities lead to a health system that is unsustainable for patients and employers, research has found. 
"Inequities in the U.S. health system cost approximately $320 billion today and could eclipse $1 trillion in annual spending by 2040 if left unaddressed," consulting firm Deloitte estimated.
Business leaders can play a key role in addressing the challenges, said Wiljeana Glover, who is the Stephen C. and Carmella R. Kletjian Foundation Distinguished Professor of Global Healthcare Entrepreneurship at Babson College and founding faculty director of the Kerry Murphy Healey Center for Health Innovation and Entrepreneurship.
Our goal is to leverage entrepreneurial thought and action to achieve positive health and economic outcomes simultaneously
Glover said.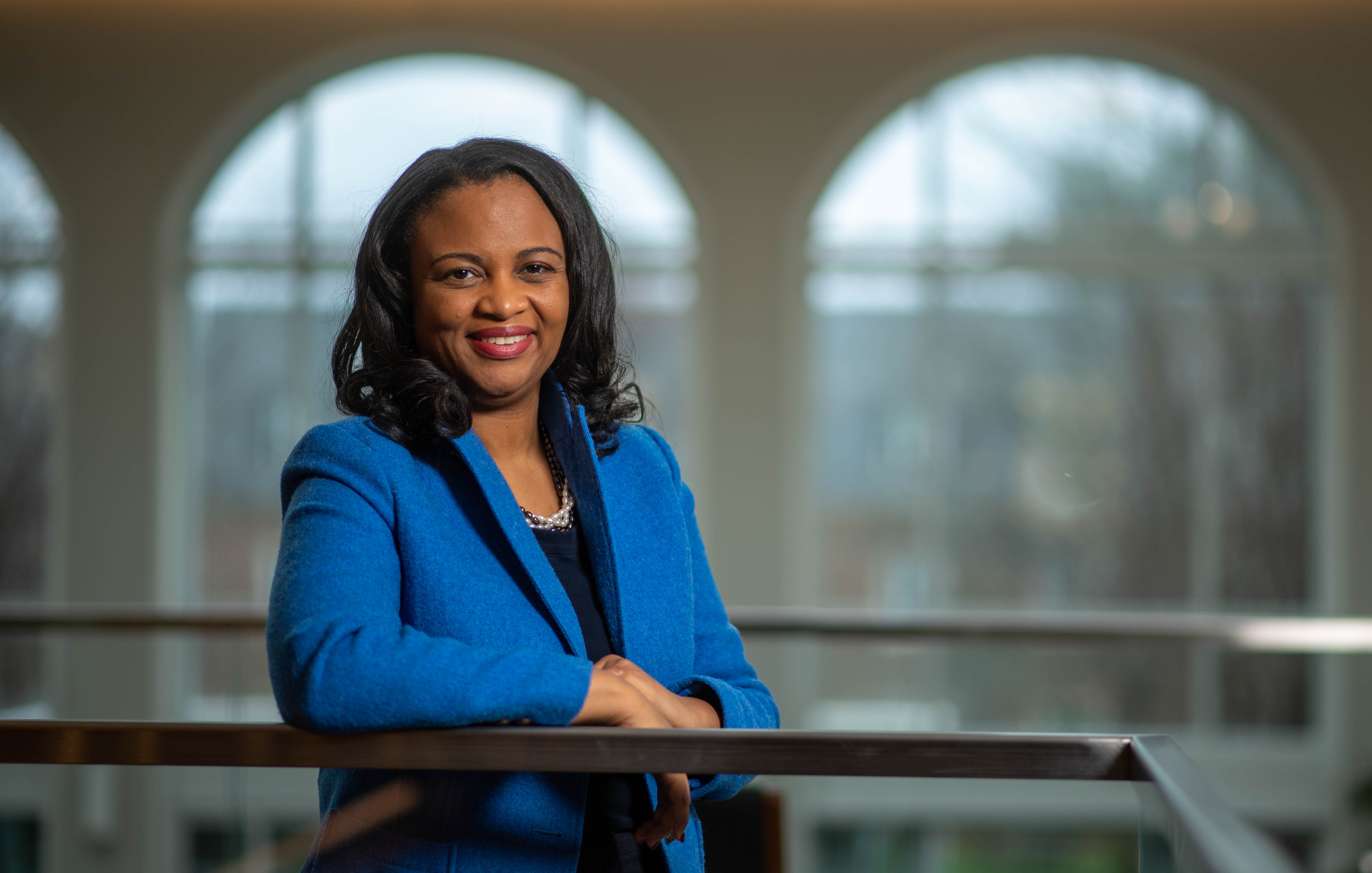 Advancing equity through entrepreneurship
Early-stage research by Glover and her colleague, Alia Crocker, associate professor of strategy, looks at the extent to which health care entrepreneurship improves health outcomes and health equity. 
"Through our research, we have seen that awareness of health equity is up, and larger organizations and smaller startups are focusing on it," Crocker said.
Improving health equity, Glover said, will benefit the many rather than the few. 
"More and more people are interested in these business solutions because they can have broad ripple effects," Glover noted. "For instance, a solution designed to improve care for African Americans also may improve care for a range of other patients and their families. There are layers of impact."
As part of its work, the center has begun partnering with local community health centers. Using "design thinking," an approach commonly used in the business world to identify and empathize with the needs of consumers, Babson faculty teach organizations to identify community painpoints and find solutions. To address a lack of access to health care, for instance, the team might develop solutions such as mobile health programs. 
"The difference in our approach is that it's very action-oriented," Glover said. 
"We believe you don't have to be in a startup to think and act like an entrepreneur and to create innovative, valuable solutions to urgent problems," Crocker added.
Soon, they hope to create health innovation labs at Babson to allow students to help design solutions for ongoing, urgent problems in health care, including health inequities.
Accelerating solutions
Babson's approach is part of a trend in the business and health care community. 
For example, Blue Cross Blue Shield of Massachusetts' inaugural Health Equity Business Accelerator provided nine months of financial, strategic and mentorship support to five startups with founders of color focused on creating equitable health care services and solutions, said Michele Courton Brown, Blue Cross' vice president of business development.
"We launched the accelerator to improve access to venture capital and also to help incubate new ideas that can advance health care and better serve consumers, including our members," Courton Brown said. She added that Blue Cross will pick its next cohort of startups in January. 
Shifting demographics means health equity is integral to success in business these days, said Courton Brown.
Given that women and people whose first language is something other than English currently are the fastest-growing market segments in our economy, we believe all businesses, including health care entities, would do well to develop products and services that can benefit all communities
Michele Courton Brown
Addressing root causes
Social determinants of health -- such as access to healthy food, transportation and housing -- are drivers of racial and ethnic inequities, notes Soderland, and health care companies are increasingly focusing on such factors. 
"There is greater recognition and appreciation today that it matters what people eat, the air they breathe, how they manage stress, how much they exercise, whether they can afford their prescriptions and whether there is a pharmacy nearby, and what their overall health literacy is," Soderland said.
"Your health is about more than just your doctor – it's about your location, your job, your community, your social network, all of the things going on outside the health care provider relationship," Crocker agreed.
Nationwide, Medicare Advantage plans – a roughly $427 billion industry – are adding benefits such as meal delivery programs that offer nutritious food after hospitalization, access to dietitians and transportation to and from doctor appointments.
Some health plans are investing millions in affordable housing while others are tying executive compensation to improvements in health equity.  
Blue Cross Blue Shield of Massachusetts has begun incorporating equity measures into its contracts with four of the state's largest health care organizations.
"Baking equity measures into provider contracts sends a signal to the industry about the value of this work and creates a tangible business case for addressing health equity," said Glover.
Achieving equitable care for all may seem daunting, but Soderland sees opportunity. "This movement provides a tremendous opportunity to build a coalition – to collaborate across multiple entities and sectors to build a better health care system for all of us."
Did you find this article informative?
All Coverage content can be reprinted for free.
Read more here.
---
PHOTOS BY CHRISTOPHER EVANS