Feb 23, 2023
Mental health tips for moms
On a typical day this spring, as the U.S. begins to emerge from a yearlong battle with the pandemic, South Shore resident Meghan Block wakes up early, sends her 8-year-old off to school, and begins at-home lessons with her 5-year-old.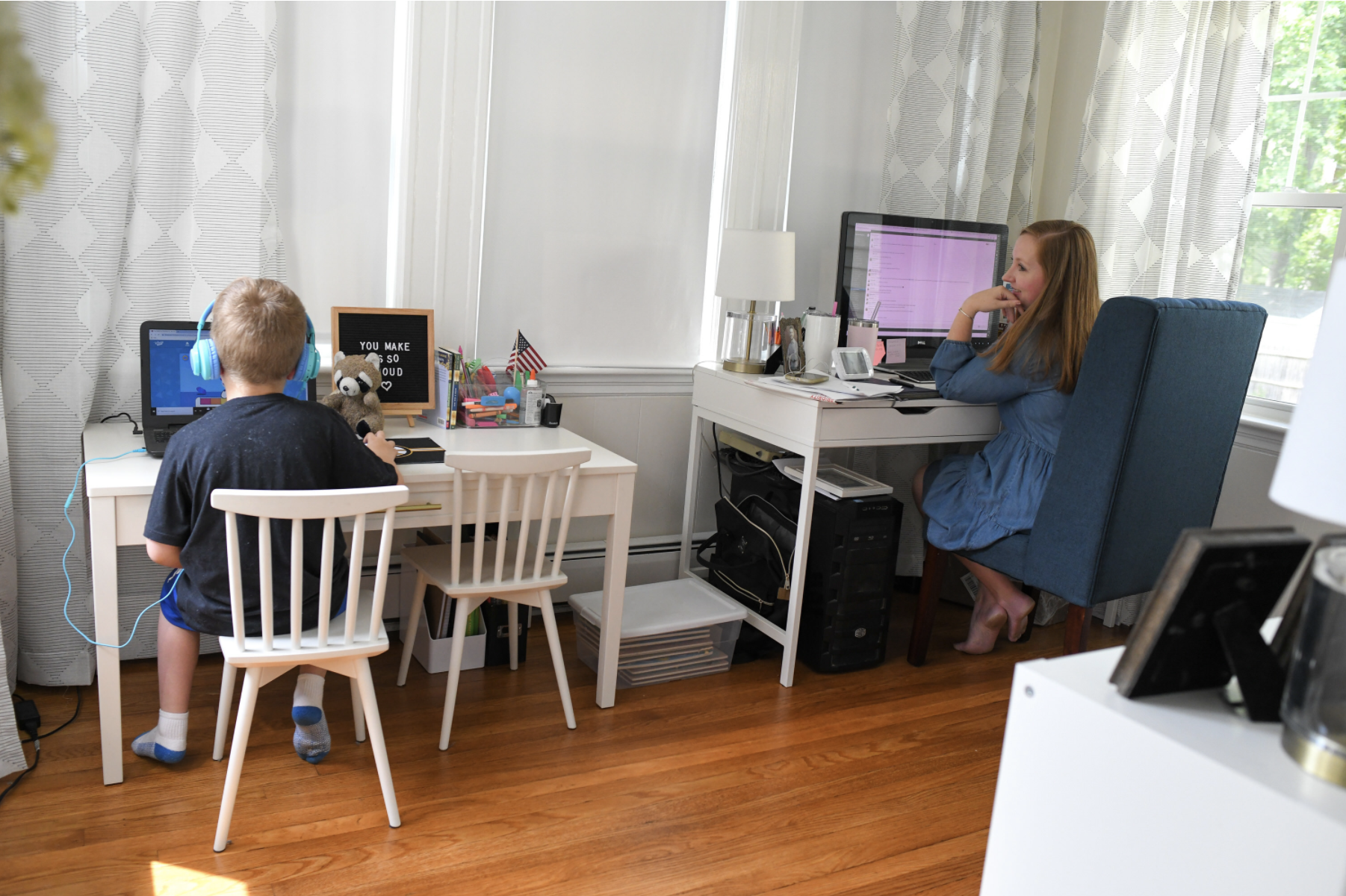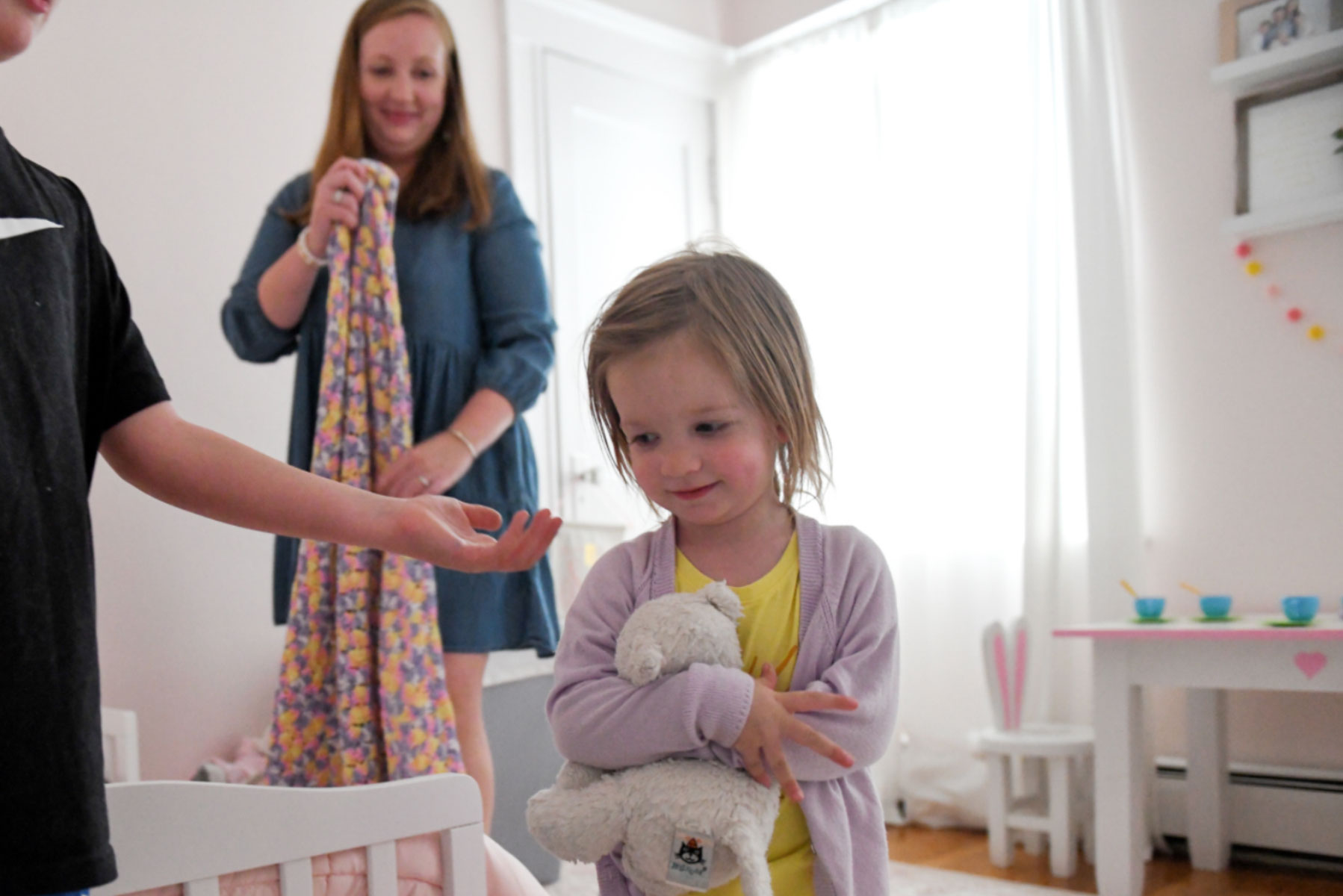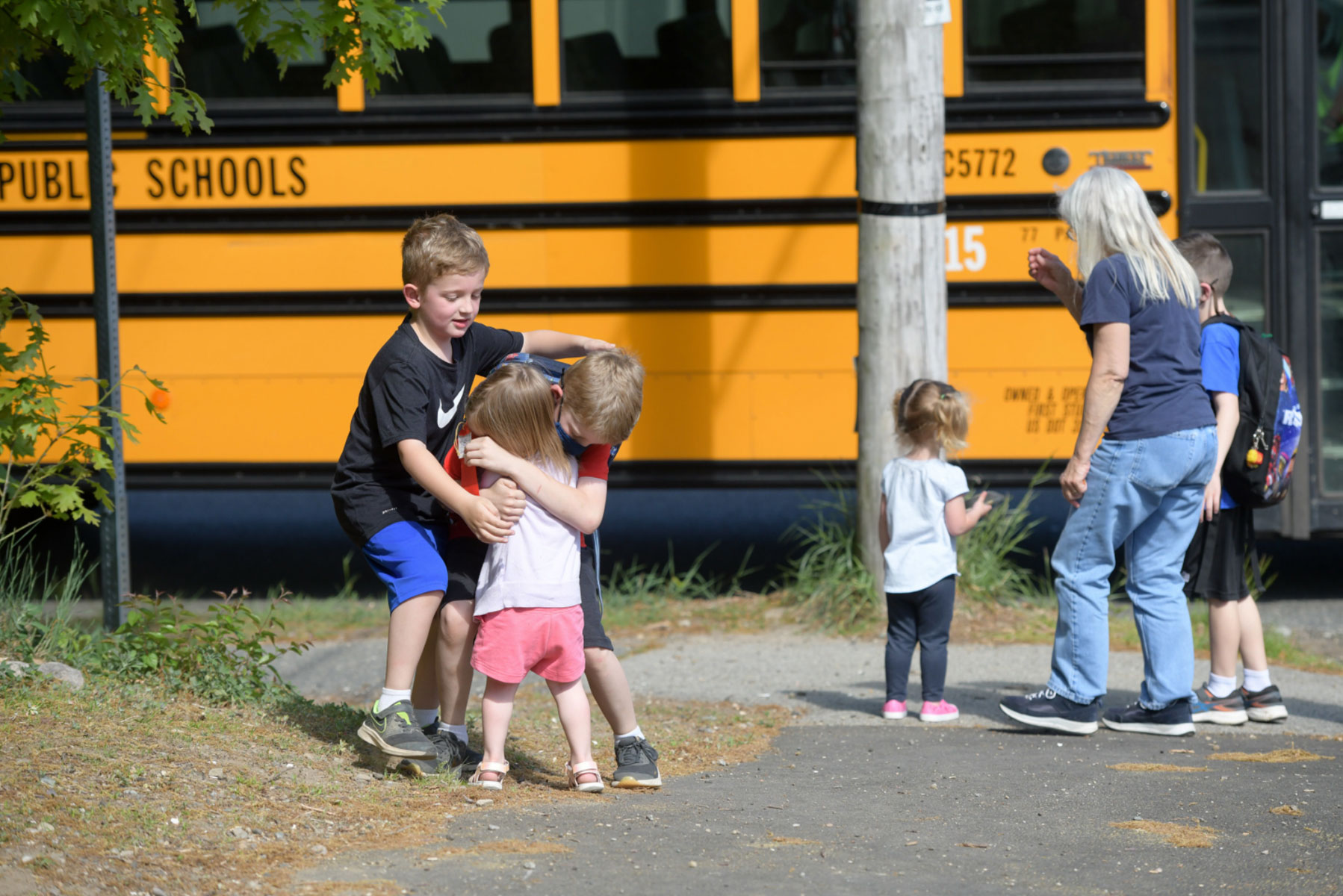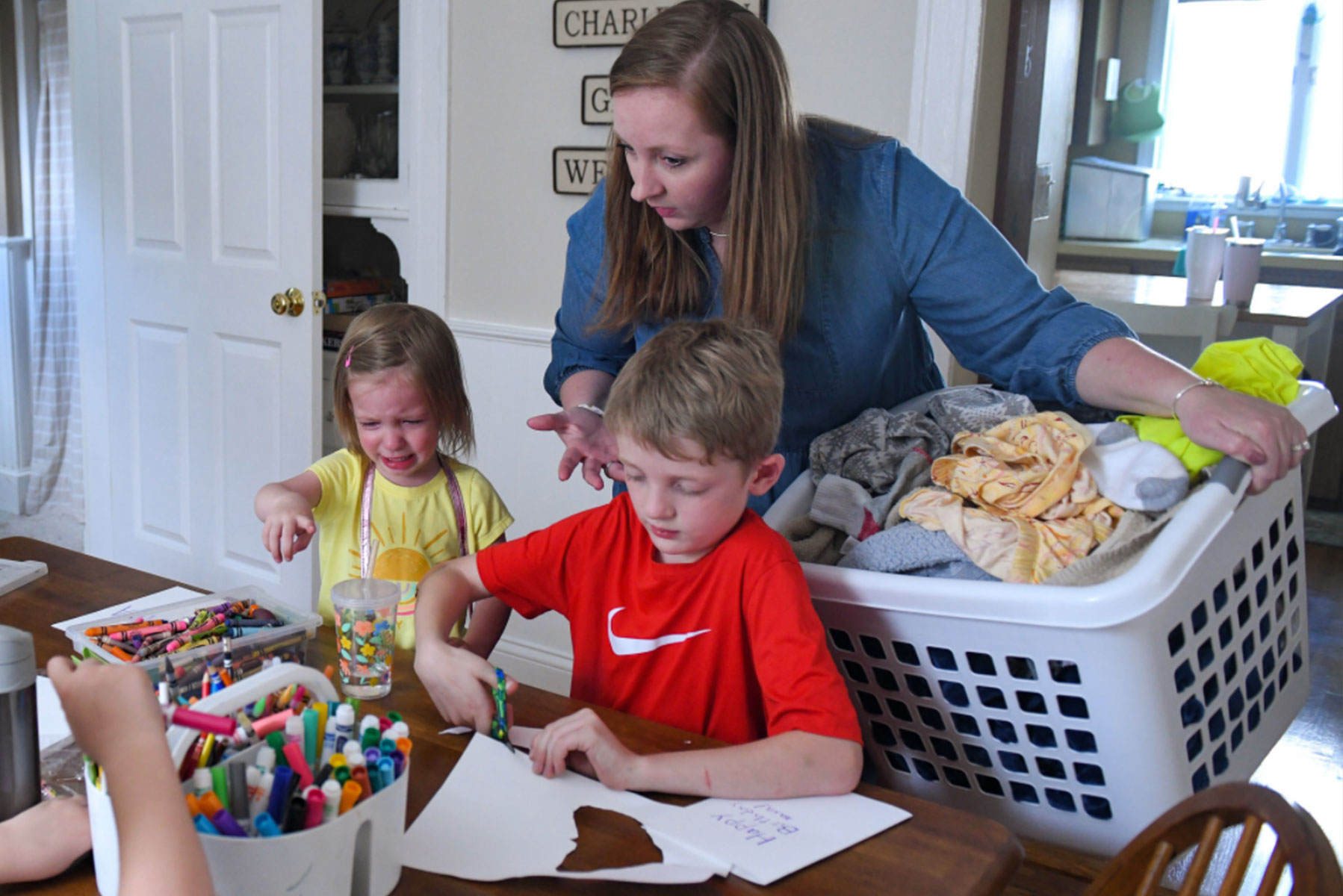 Throughout the morning and afternoon, she does laundry and answers emails, troubleshoots remote schooling, and contributes to work projects at a kitchen table that doubles as a desk.
The rest waits until the early evening when her husband finishes his workday and the pair trades roles.
It's a juggling act many working parents are all too familiar with. 
"I have said several times I feel like I need to clone myself," says Block, a sales marketing executive and owner of local parenting resource Boston Moms who has found support via therapy during the pandemic. "At the end of the day, I'm fried."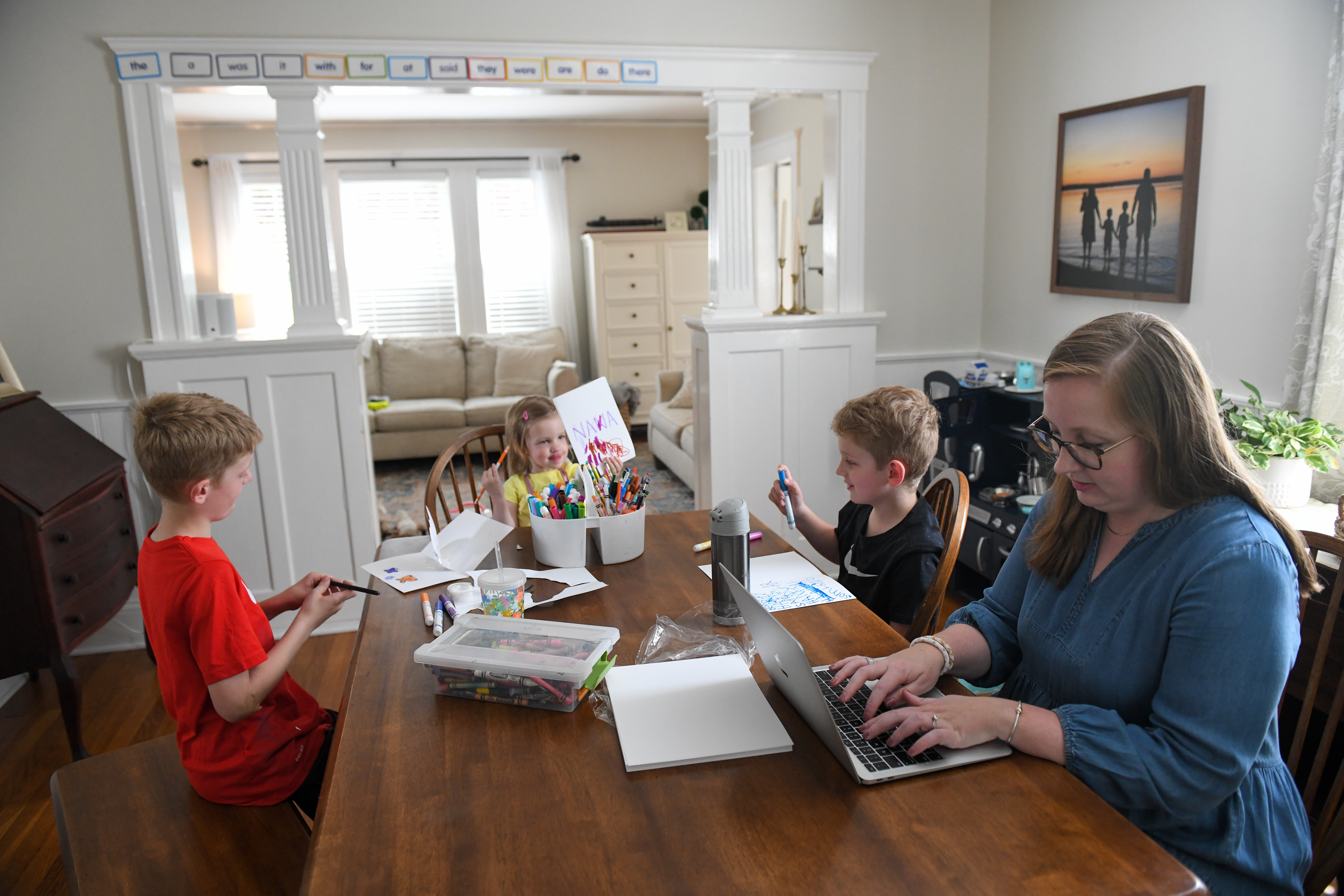 Even as vaccines bring new hope and a slow return to normalcy, the long-running pandemic continues to exert pressure on parents. Researchers find virtual schooling and child-rearing responsibilities often fall more heavily on mothers, many of whom are now working from home. The result can be devastating, leading to debilitating stress, depression, anxiety and feelings of guilt.
Block's husband is a supportive partner. Block and her husband share childcare and housework duties during a long workday that stretches into the night, after family dinner. Still, she said, she feels she can never do enough.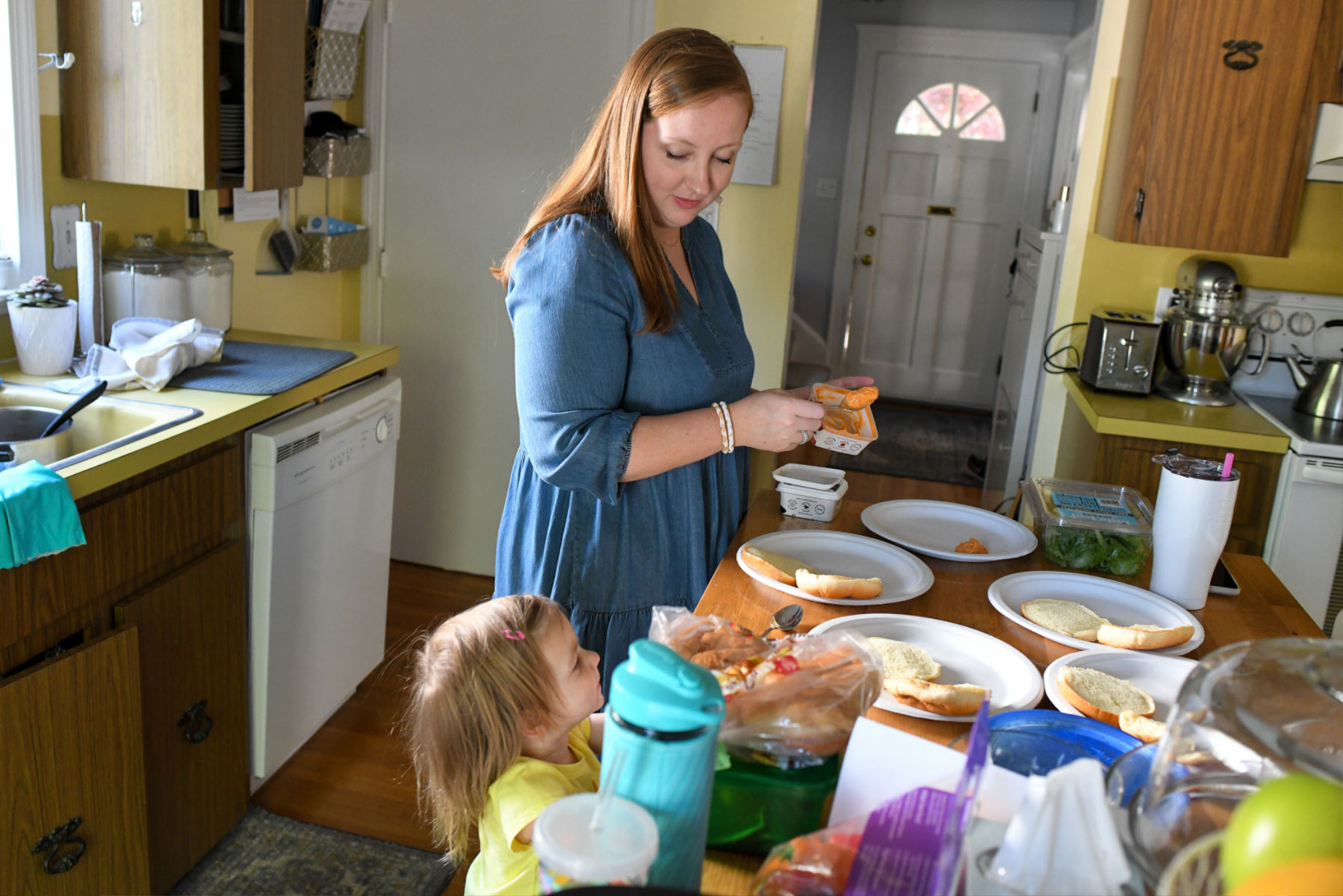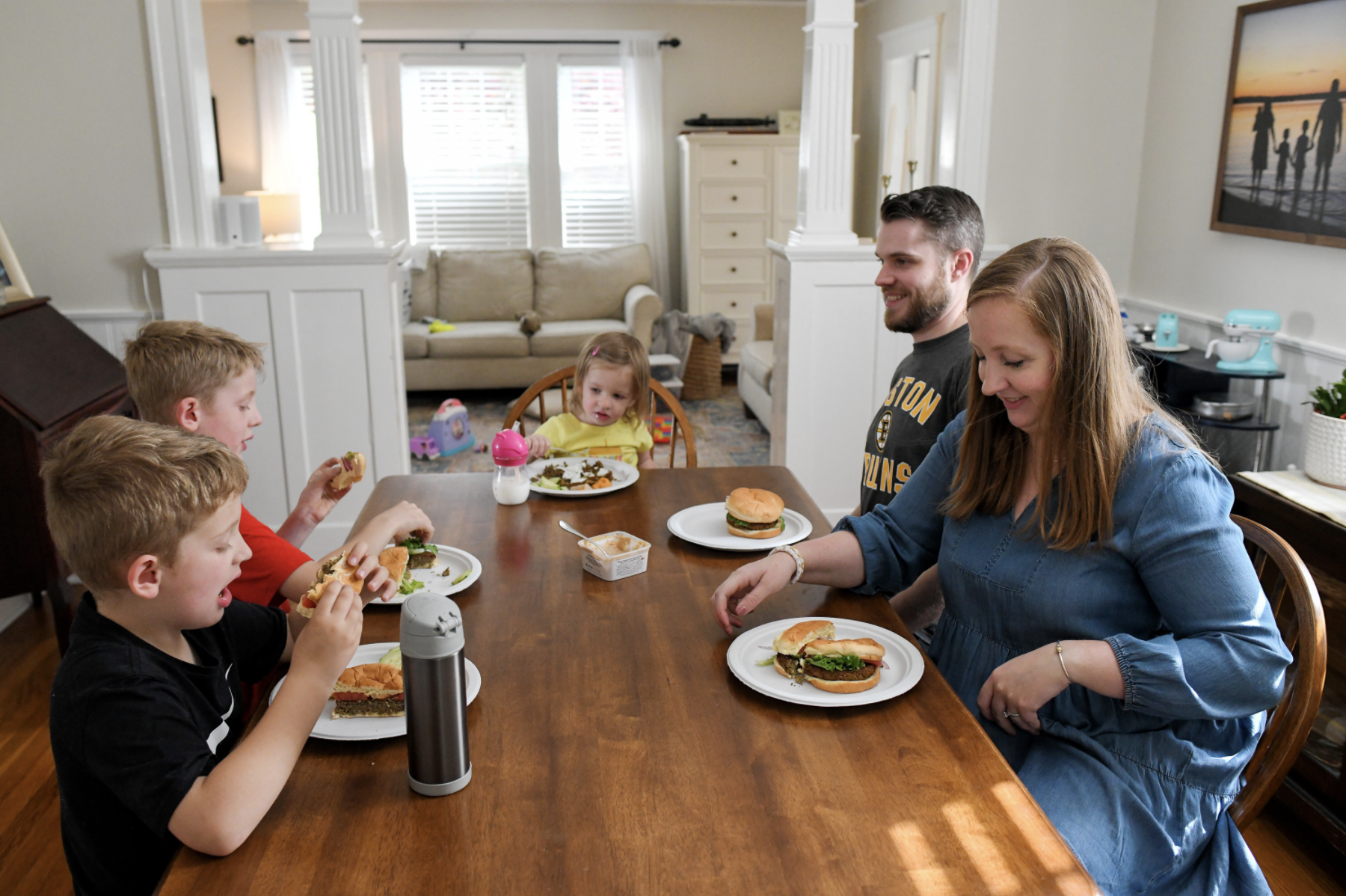 The guilt is paralyzing. Even outside of a pandemic, if you have a 2-year-old, you never feel like you're giving them enough attention.
According to a recent survey, 27% of women reported an increase in challenges associated with mental illness in the past year, compared to only 10% of men. A Kaiser Family Foundation poll conducted during the pandemic found that women with children are more likely to report symptoms of anxiety and depressive disorder than men. Many women struggling with mental health issues point to the strain of providing care to children and elderly parents. 
"Absolutely the pandemic has affected everyone, but there are stressors that have especially affected women," says Dr. Tracy Mullare, a child and adult psychiatrist and a member of the physician/psychologist review unit at Blue Cross Blue Shield of Massachusetts. The not-for-profit health plan has added more than 500 new mental health clinicians to its network since March 2020 to help meet the unprecedented demand for emotional support during the pandemic. 
"Globally women are reporting more mental health challenges than men," Mullare observes. "There's a significant vulnerability for our caregivers, and the CDC has reported two out of three caregivers are women."
Pregnant women and new mothers have been hit hard, too – according to an online survey from the MGH Center for Women's Mental Health, 43% of pregnant and postpartum women reported elevated symptoms of post-traumatic stress during the pandemic, 31% had heightened anxiety and depression, and 53% said they experienced loneliness. 
Because mothers are so worried about their families, they may not spend enough time ensuring they get enough rest, exercise, healthy food, and time to connect with friends, Mullare notes. 
"It's going to take a while for people to get back to caring for themselves," she said.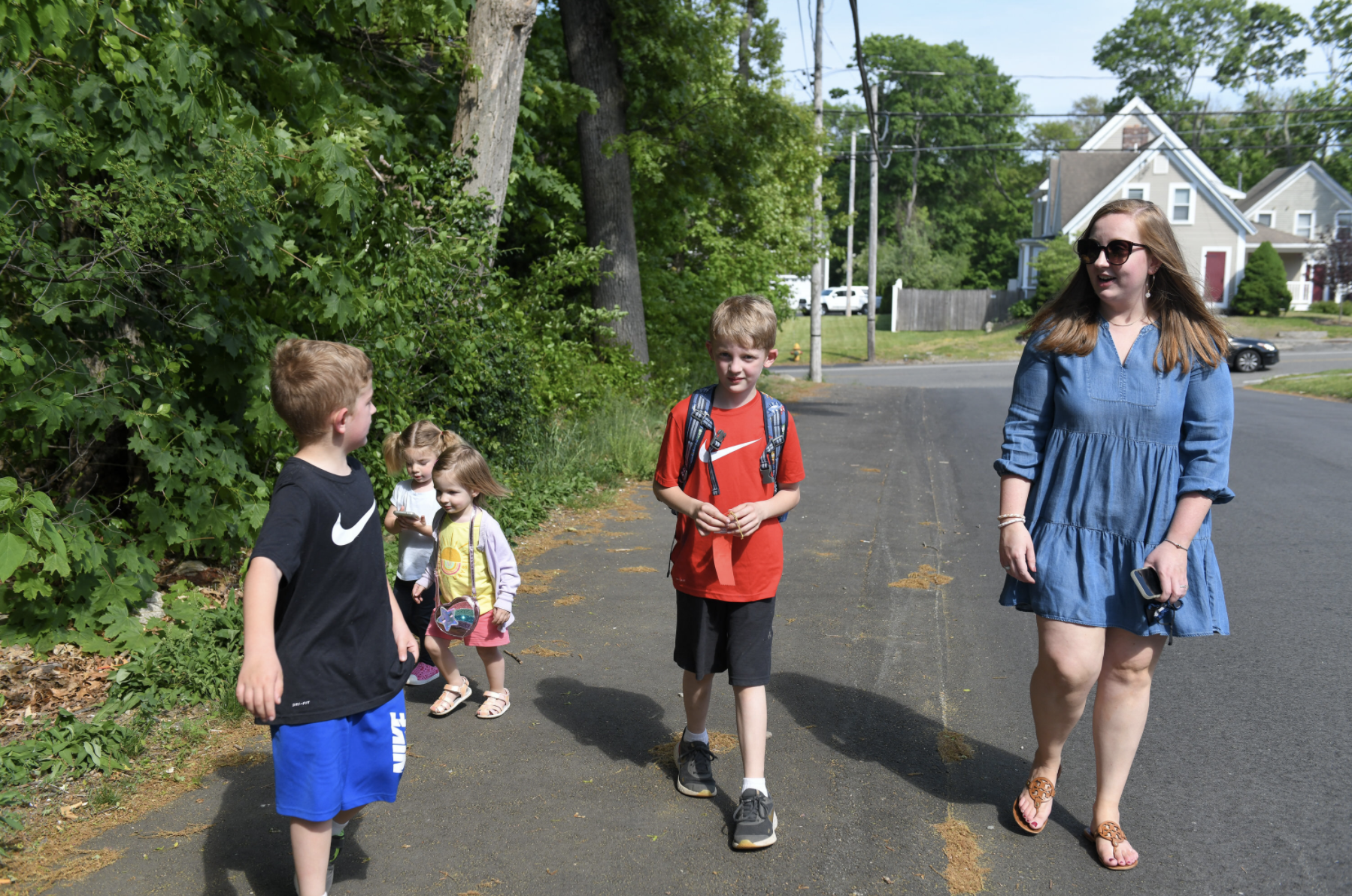 Mental health tips
Stay connected. It can be hard for parents to find time to meet up with friends or family, but staying in touch via calls or Zoom can boost happiness too. 
 
Get moving. Even a 30-minute walk once a day can do wonders for your mental health. 
 
Seek treatment. Talk to your primary care provider, who can help you figure out what's going on and refer you to a mental health clinician if necessary. Blue Cross members who need assistance finding mental health and/or substance use disorder services can visit the health plan's mental health resource center or call the number on their member ID card. Blue Cross representatives can help locate appropriate clinicians who are accepting new patients and even assist with setting up the first visit. 
What are red flags you may need treatment?
Isolation or withdrawal: "These can be a sign people haven't been feeling their best, but of course it's also part of the pandemic," Mullare says.  However, it is worth noting if you are increasingly losing touch with loved ones, or finding you are reluctant to leave home.
 
Fatigue or changes in appetite or sleep patterns: Though most mothers could probably use more time to sleep and sit down for a meal, feelings of debilitating fatigue, inability to sleep at night, loss of appetite, or significant increase in appetite can all be signs of mental distress.
 
Irritability, difficulty remembering things or concentrating: People dealing with high levels of stress or anxiety may come across as scattered or distracted. "If you see they're struggling and unable to function. overwhelmed, overburdened, or not performing well, reach out," Mullare says.
 
Mystery pains: Mental health problems sometimes can manifest in physical ways, including aches or pains, headaches, cramps, or digestive problems without a clear physical cause.
 
Feelings of worthlessness, shame or guilt: These are especially common among mothers with postpartum depression. "The social isolation of the pandemic compounds that anxiety and depression, and for women with postpartum depression that has been significant," Mullare says. "They've been isolated and may be hesitant to speak up or seek support."
If you or someone you know may be suffering with heightened anxiety or depression, the resources below can help:
---
PHOTOS BY FAITH NINIVAGGI