Aug 23, 2022
Put one foot in front of the other
As essential workers, members of the International Union of Operating Engineers Local 4 have reported to work straight through the pandemic – and, amid its strains, often found themselves struggling to address vital physical and mental health challenges.
"I saw the battle many people had when support services were unavailable during the height of the pandemic," recalls Local 4 member Sean O'Connor, 52, who has been part of a team building a hospital during the pandemic. 
That's why Local 4's leadership is encouraging its membership to focus on their wellbeing and to be unafraid to ask for help when it's needed.
"Our members are dealing with a range of health issues including mental health, hypertension and diabetes," said Cory Burns, who leads the union's wellness initiatives. 
Through a partnership with Blue Cross Blue Shield of Massachusetts, Local 4 is providing more resources for its members and raising awareness about health issues, including a recent 5K run and walk in Medway that doubled as a wellness fair providing information about union benefits. 
"Our union is behind our membership 100 percent -- mental health, physical health, substance abuse, the whole nine yards," said O'Connor as he joined dozens of his union brothers and sisters at the 5k. "We are truly blessed to be part of that union."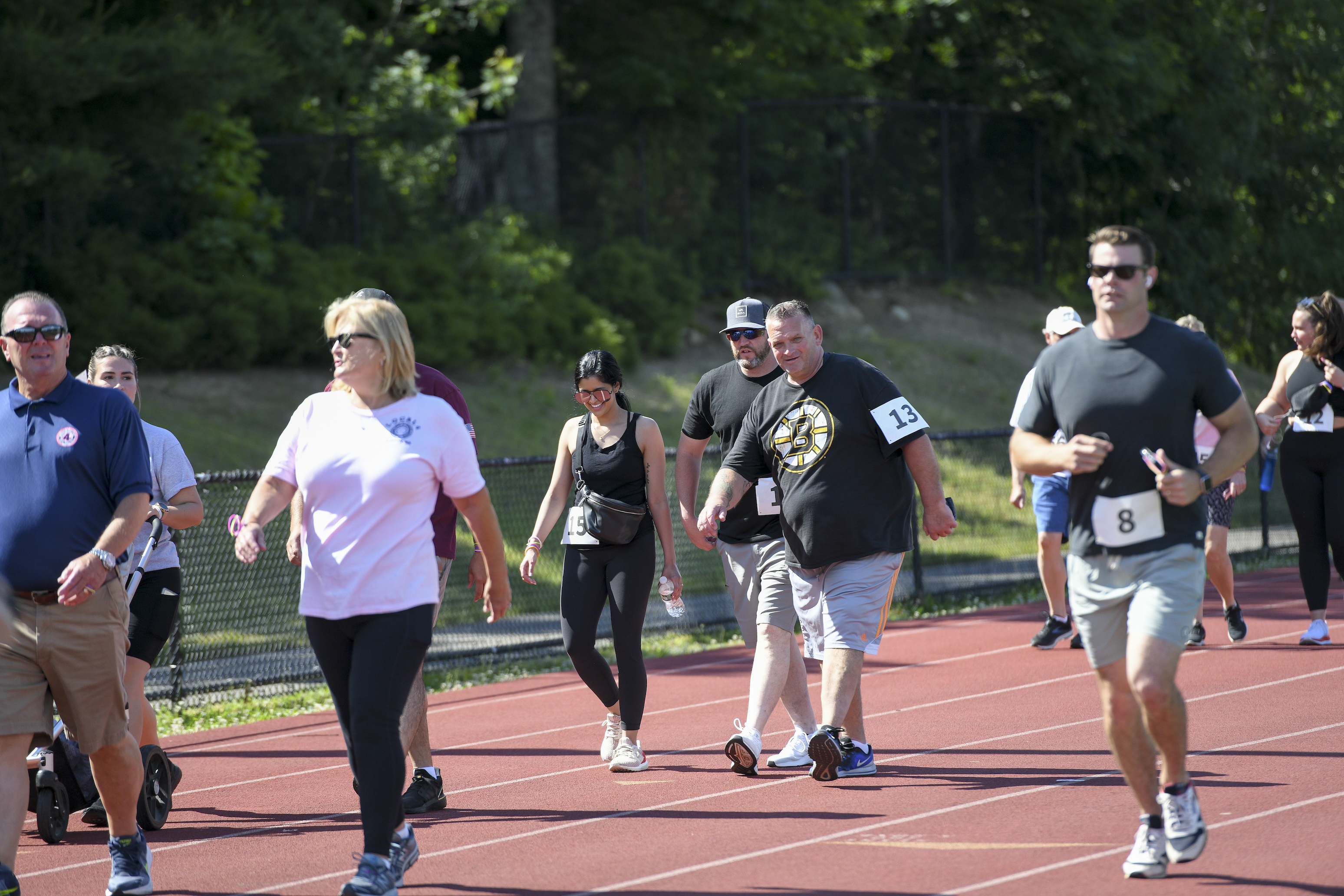 The union has started offering a benefit called Hinge Health, a digital health clinic that provides support for people with musculoskeletal pain.  
The virtual physical therapy benefit combines a dedicated physical therapist who provides the member with a personalized regimen and a clinical care team to address nutrition and other wellness needs, said Lauren Dillingham of Hinge Health. 
Experience, Dillingham said, has taught her there is a direct link between physical and mental health. 
If you are in physical pain, you can't be fully present emotionally and mentally

Lauren Dillingham said
"If you're suffering from chronic pain or acute pain, it immediately takes away from your ability to be happy."
Local 4 member Shawn Roache, 60, has seen the correlation between physical and mental wellbeing firsthand after losing 40 pounds during the pandemic. 
"I no longer need blood pressure medicine, and I'm sleeping better," said Roache, who has been encouraging his partner at work to invest in his own health.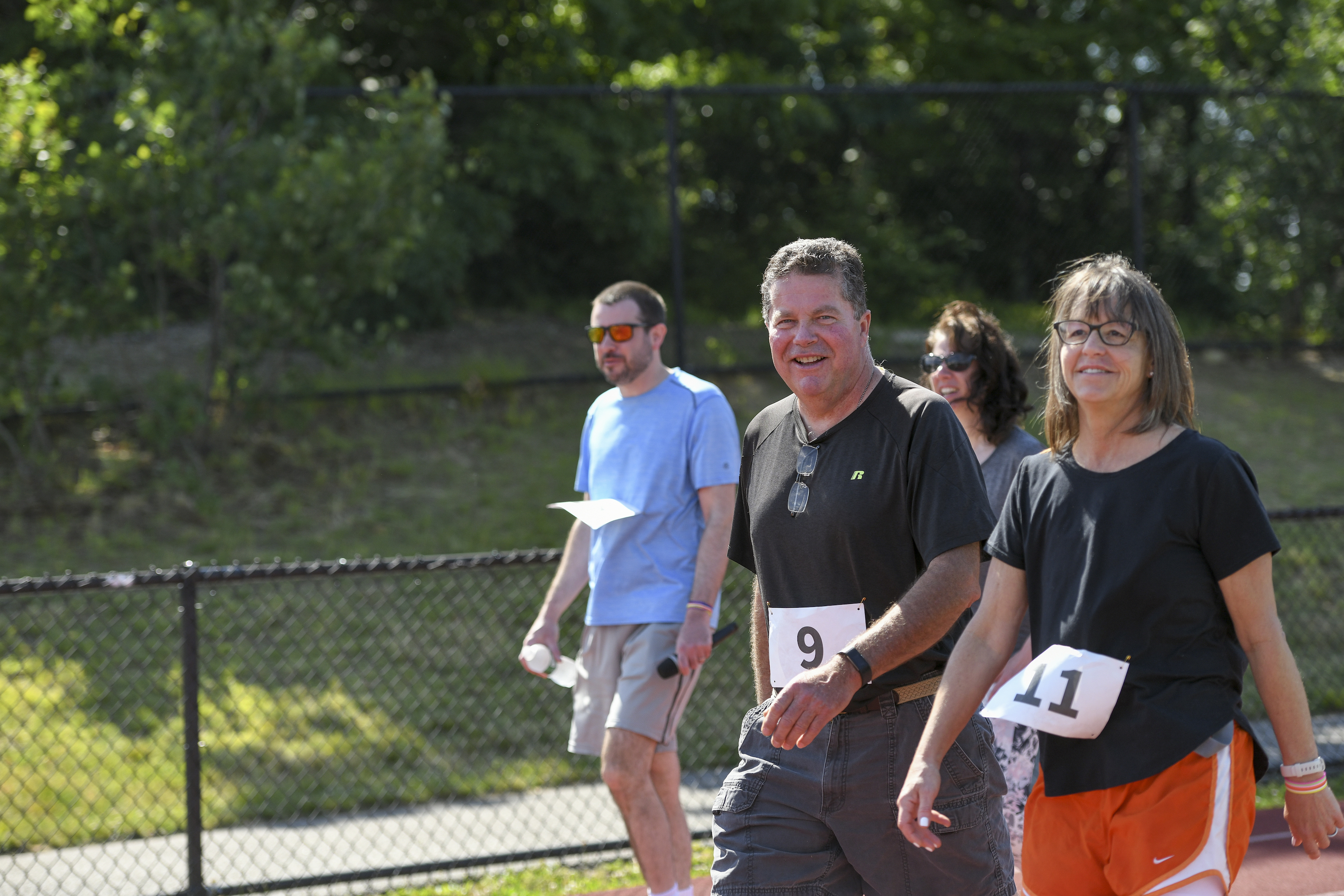 Fellow union member Joe Leeman, 36, said he uses the gym as an outlet, and urges his brothers and sisters to find whatever resource works best for them to be their healthiest selves. 
"It's tough because you have to be vulnerable to ask for help, and there is a fear of asking for help, it's hard to do," Leeman said. "People want to be able to take care of things on their own."
It's tough to ask for help, but you have to do it or you will suffer

Joe Leeman said
Kevin Murray, 32, said his mind feels better when he treats his body the right way. He encourages others in Local 4 to take steps to address their health -- literally, if needed.
"It starts with walking, putting one foot in front of the other," Murray said before embarking on more than a dozen laps around the Medway track with his family. "Work gets stressful, it's what we signed up for. Even just a walk around the block goes a long way."
This year, union leadership also has sharpened its focus on mental health. 
"This union is largely a group of men, and it can be hard to get men to ask for help and get past the stigma," said Burns, 24. 
Local 4 is part of a pilot for a program called Brightline, which provides mental health support for children. 
Blue Cross' Jason Fortin said the union jumped at the chance to test the new wellness benefit.
"They are always super game, and that's awesome," Fortin said. "They really invest in their members."
Did you find this story informative?
All Coverage content can be reprinted for free.
Read more here.
---
PHOTOS BY FAITH NINIVAGGI