Mar 9, 2020
A recipe for better health
Decades of research has shown the important links between diet and disease. In a Coverage series, we explore how certain foods can help individuals manage—and in many cases improve—chronic conditions like diabetes, congestive heart failure, hypertension, high cholesterol and high blood pressure.
---
Late last summer at Rick Agbay's annual checkup, his doctor broke some tough news: Agbay's cholesterol, blood pressure and blood sugar levels all were elevated, and he needed to go on cholesterol-lowering medication.
A few weeks later, the Worcester resident received a follow-up call from a nurse case manager at his Medicare plan who asked if he wanted to speak with a nutritionist and make some diet changes to improve his health. Agbay enthusiastically agreed: "I knew I needed to do something," he said.
Over the next three months, Agbay had phone consultations with Blue Cross Blue Shield of Massachusetts dietitian Nancy Dowling, who taught him about the foods that could help him manage his conditions. She shared recipes, tips and encouragement. By November, Agbay had lost 10 pounds, his bloodwork revealed that his cholesterol, blood pressure and blood sugar levels all had gone down, and his doctor agreed to let him go off his cholesterol medication.
One of Agbay's first calls after getting the good news was to Dowling: "Nancy's great," Agbay said. "I don't think I could have done this if she didn't motivate me. There's no question her guidance helped me."
A cardiologist's insights
How does diet affect your heart? Ask a heart transplant doctor. 
Dr. Amanda Vest, medical director of the Cardiac Transplantation Program at Tufts Medical Center, says some heart transplants may be prevented with lifestyle changes, such as improved diet, more physical activity, stopping smoking and moderate weight loss for those who are overweight.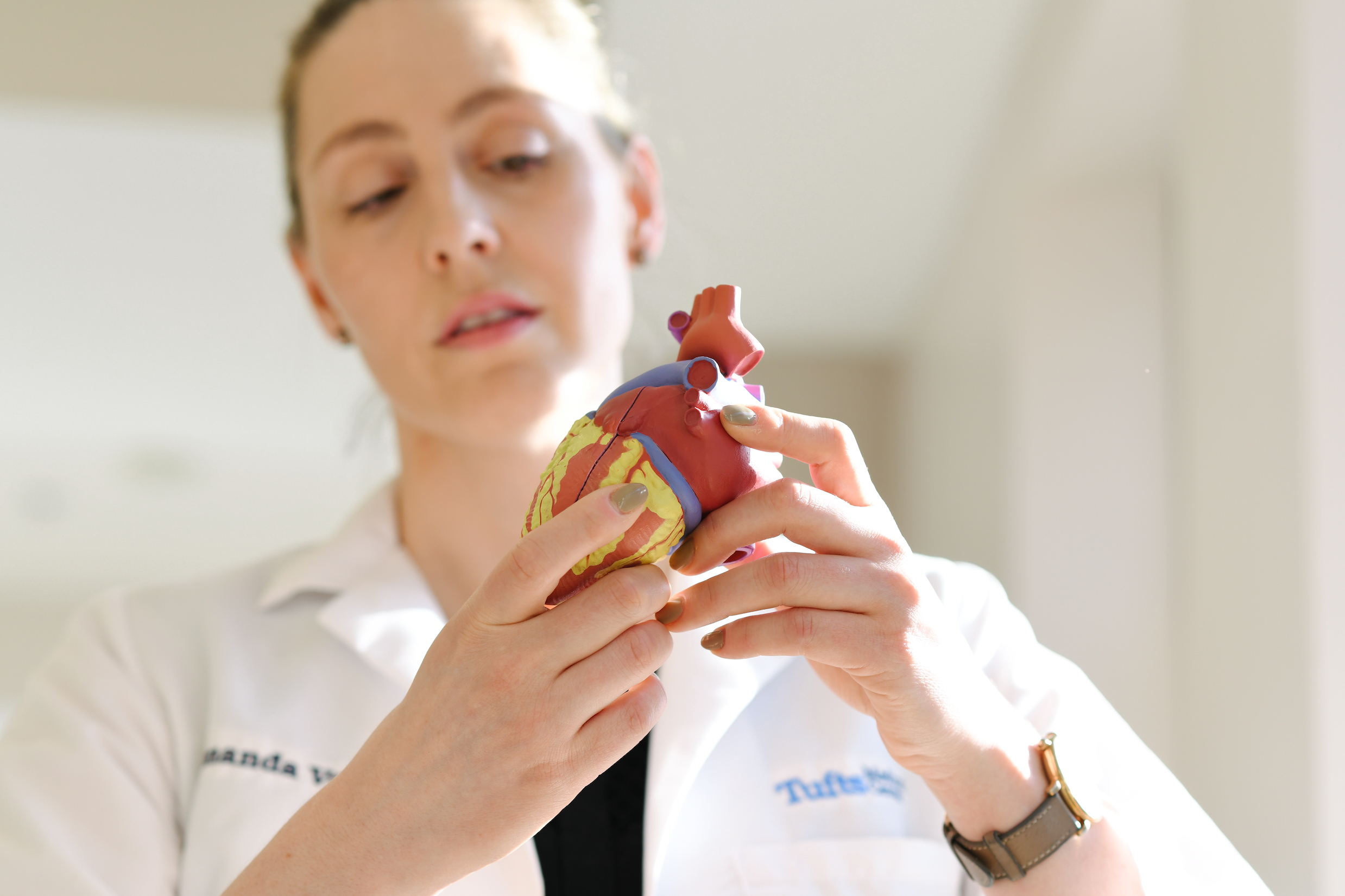 "High cholesterol and high blood pressure encourage inflammation inside the coronary arteries that take blood to the heart muscle," said Vest, who is also co-director of the nutrition course at Tufts University School of Medicine. "These conditions cause cholesterol to deposit in the artery, creating what is known as a plaque, narrowing the coronary artery and increasing the risk for cardiovascular diseases including a heart attack."
More than 102 million adult Americans have high cholesterol, and roughly one-third of those have cholesterol levels so high they are at risk for heart disease — the leading cause of death in the U.S.—according to the Centers for Disease Control and Prevention. A roughly equal number have high blood pressure, another risk factor for heart attack and stroke. Blue Cross Blue Shield of Massachusetts data shows approximately 330,000 members have heart disease, with men over 65 showing the greatest prevalence of the disease.
Healthy nutrition can prevent many of these conditions, Vest said.
"A heart-healthy diet is essential for not only managing weight, high blood pressure, high cholesterol and also high blood sugar for people who have diabetes, but also in preventing cardiovascular disease, which is the downstream consequence of these conditions," Vest said. 
She sees the effect of poor nutrition firsthand in her own patients.
"In some cases, if I could have met patients at high risk for coronary artery disease decades ago and helped set them on the right path through dietary and other lifestyle interventions, we might have prevented the need for a transplant," she said.
How the Mediterranean and DASH diets work
Large clinical studies have differed in their findings on the effects of specific diets. Many clinicians recommend the anti-inflammatory Mediterranean and DASH (Dietary Approaches to Stop Hypertension) diets for some patients to help roll back artery-hardening processes, improve heart and blood vessel health, and reduce weight, cholesterol and blood pressure. Both diets emphasize fruits and vegetables, fish and lean poultry, legumes, nuts, healthy fats and whole grains.  
"A heart-healthy diet is associated with longer life and better cardiovascular health," Vest said.
Dowling recommends the Mediterranean and DASH diets to any patients who have high cholesterol and hypertension, but says they can benefit anyone: "They're a good roadmap for all of us." 
Both diets include the following: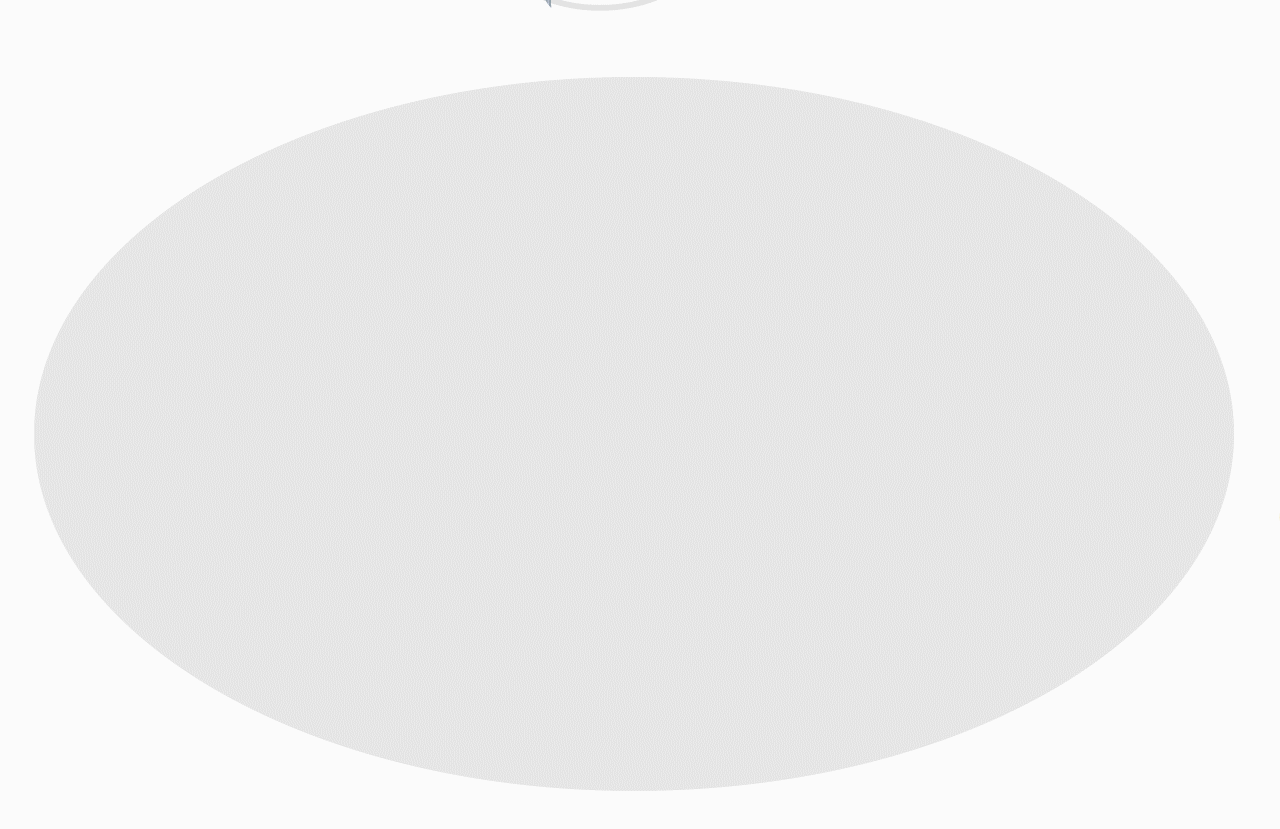 Lots of fruits and vegetables. 
Legumes (such as beans and lentils), and seeds and tree nuts like walnuts, almonds and pistachios for snacks and toppings. 
Healthy fats from foods like olive oil, avocados and fish. 
Whole grain foods. Vest notes that refined carbohydrates such as bread, pasta, white rice, sweet desserts and sugar-sweetened beverages and many breakfast cereals have been shown to increase the rate of heart disease.
A moderate amount of low-fat or non-fat dairy products such as eggs, yogurt and cheese.
Cutting out excess sugar. The general rule of thumb is less than 24 grams of sugar for women a day and less than 36 for men. 
Cutting down on salt. Dowling recommends less than 2,000 milligrams of sodium a day.
A healthy dose of exercise. 
While most people will benefit from these diets, Vest advises patients to speak with their doctor or a nutritionist about the best dietary recommendations for them.
"People can feel overwhelmed, but even making small changes in food choices, physical activity and stopping smoking can lead to significant improvements in well-being and cardiovascular health," she said.
Taking action
Agbay has taken Dowling's advice to heart. He is eating more fish, including tuna fish sandwiches on whole grain bread. And despite being "pretty lazy when it comes to cooking," he's added one of Dowling's quick and easy stovetop recipes to his repertoire. The dish calls for ground turkey or chicken, bell peppers, onions, Italian seasoning and canned tomato sauce with no added salt. 
"I enjoy it and it doesn't take that long," he says.
For breakfast, he eats steel-cut oats topped with walnuts and blueberries or apples, or a bowl of Kashi cereal with almond milk instead of his former favorite, an English muffin with butter.
And while Agbay says he "still has the temptation to eat certain things" like pistachio ice cream—his favorite flavor—he's smarter at picking and choosing what he indulges in now.
He credits Dowling's support as much as her practical guidance for his healthier lifestyle. "It's a very helpful thing to have someone coach you. Everyone who achieves stuff today has a coach, whether you're a performer or athlete."
Dowling says Agbay deserves all the credit for his success. "The people who do well and see results are those like Rick who are engaged and committed to making changes—that's really a critical component," she says.
In addition to feeling healthier, Agbay believes he can maintain his healthy behaviors for the long term: "As I get older, I'm facing more health challenges, but I feel I've developed better habits that can help me. My success gives me confidence moving forward and makes me think I can keep going."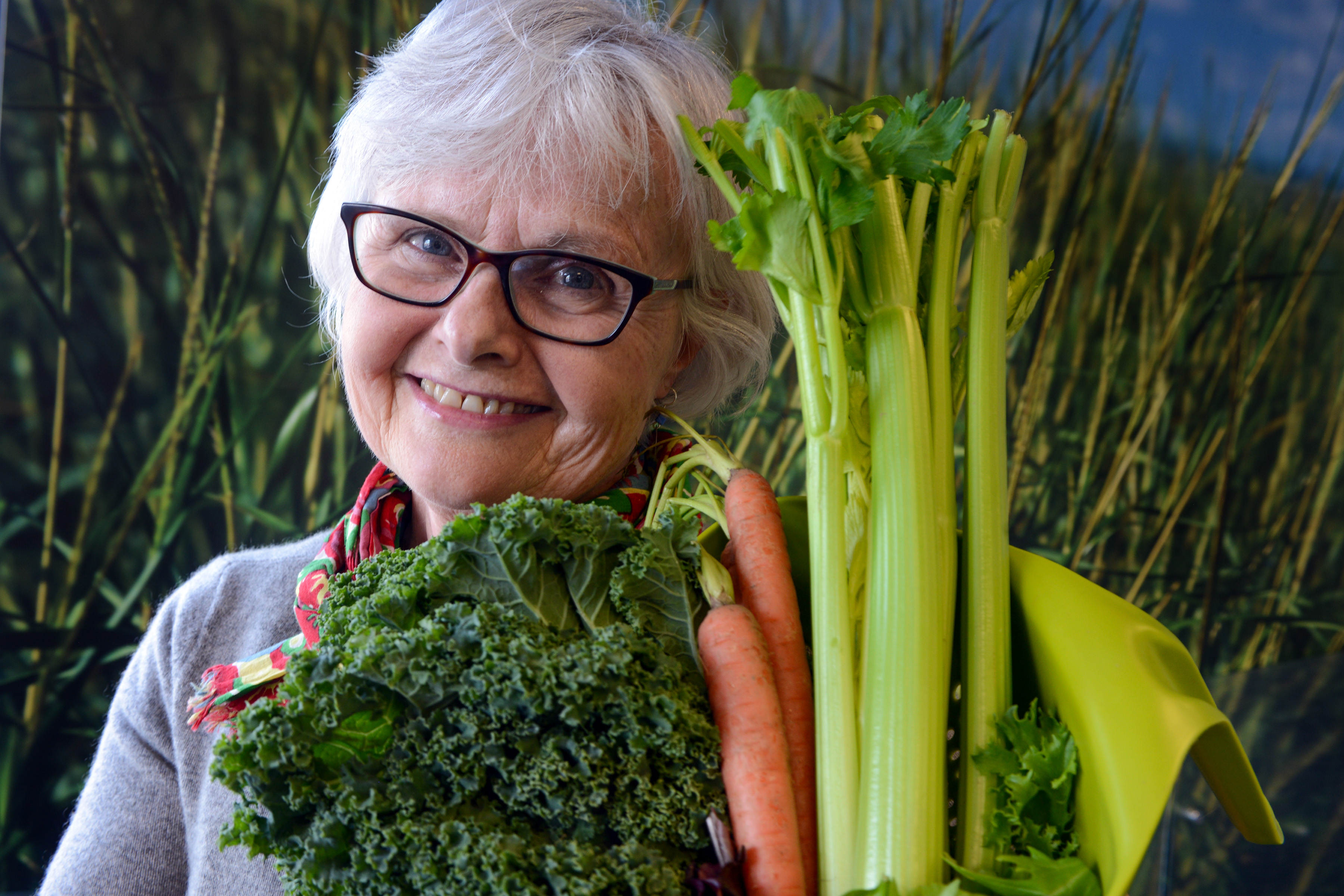 Did you find this article informative?
All Coverage content can be reprinted for free.
Read more here.
---
PHOTOS OF RICK AGBAY AND NANCY DOWLING BY JIM MAHONEY
PHOTO OF DR. AMANDA VAST BY FAITH NINIVAGGI