Oct 13, 2023
A recipe for better health
Decades of research has shown the important links between diet and disease. In a Coverage series, we explore how certain foods can help individuals manage—and in many cases improve—chronic conditions like diabetes, congestive heart failure, hypertension, high cholesterol and high blood pressure.
---
A year into the pandemic, Jason Ford thought he had COVID-19. "I lost my ability to taste, and I was having trouble breathing."
The 47-year-old Titusville, Fla., resident quarantined up in his bedroom and "hydrated 1970s-style with Kool-Aid, Tang and Orange Slice to try to taste something."
A few days later, he was blacking in and out while working from home, and the next thing he remembers was asking for water in the ER. 
When Ford regained consciousness, doctors told him he was negative for COVID but had Type 2 diabetes and the second-highest blood sugar reading they'd ever seen. "Well, I'm a sweet guy," he told them.
Ford left the hospital armed with information about his condition and how best to manage it. He also left on a mission to change his lifestyle for the better: "I knew I needed to lose weight and get my blood sugar numbers down," he said. 
I thought this diagnosis can be a curse, or I can look at the bright side.
Ford chose the latter. He started taking his medication and eating better, swapping potato chips and Oreos for wasabi-flavored almonds and 100-calorie cookie packs, and ordering half a banh mi sandwich for lunch instead of a footlong sub.
To support his efforts, he began working with Blue Cross Blue Shield of Massachusetts dietitian Nancy Dowling: "Nancy helped me a lot. She talked to me not as a diabetic but as a human being," Ford says.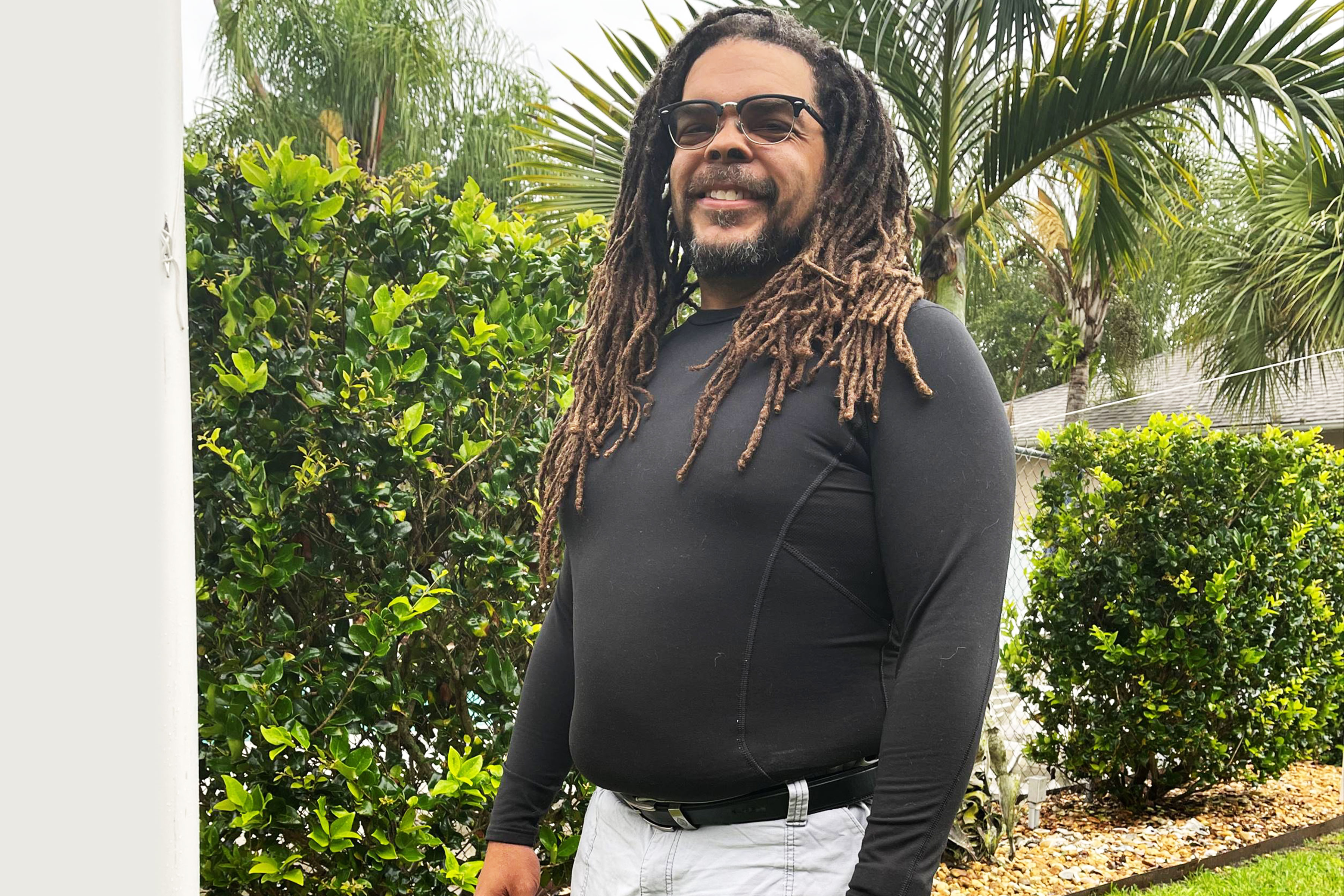 He also started walking every day. 
"My doctor said that 15 minutes after each meal, I need 15 minutes of exercise." Ford took that advice to heart and steadily built on it. His first week home, he walked around his neighborhood for 30 minutes after breakfast and lunch, working up to 10 miles per day. 
Now, Ford has lost 33 pounds, his blood sugar has decreased and his doctor took him off one of his diabetes medications. And he has a new lease on life: "I took my diagnosis very seriously," he says. "I consider having such a transformative event as a blessing." 
'No one-size-fits all approach'
There are proven nutrition guidelines for people with diabetes, but, Dowling says, "There is no one-size-fits-all approach." 
Karen Lau agrees. Lau is a registered dietitian and certified diabetes education and care specialist at Joslin Diabetes Center, who helped author the latest national nutrition therapy consensus report for the American Diabetes Association. 
"What you eat can make a difference, but there is no one meal plan that works magic for everyone," Lau says. "People should tailor what works for them according to the guiding principles, taking into account the kinds of foods they like and their culture and background. I still want my clients to enjoy food. If you really don't like carrots, I'm not going to make you eat carrots." 
---
Diabetes is one of the most prevalent health conditions in the U.S., affecting 37 million Americans, a number that has been steadily increasing. 
---

People with diabetes either cannot produce the hormone insulin, which is needed to prompt cells to absorb sugar for energy, or their bodies cannot effectively use the insulin they produce. As a result, glucose builds up in the blood of people with diabetes and can lead to a variety of serious health conditions such as heart disease, vision loss, and kidney disease.
About 90% of people with diabetes in the U.S. have what is known as type 2 diabetes, often linked to risk factors such as weight or a lack of exercise. Its exact cause is unknown and there is no cure, but lifestyle changes can be key to preventing, managing, and even improving, the condition.
Dowling and Lau offer the following tips for managing diabetes and note that recipes and other helpful information can be found on the American Diabetes Association Food Hub: 
Aim for a 5-15% weight loss overall, which can have a positive impact on your blood sugar, as well as your blood pressure and cholesterol, Dowling says.
 
Eat lots of non-starchy vegetables, such as leafy greens, whole grains and legumes. Aim for a balanced plate of food that has some protein, carbohydrates and healthy fats. 

½ of your plate should be non-starchy veggies "in a rainbow of colors," Lau says.
¼ of your plate should be whole grains or starchy vegetables, such as potatoes, corn or peas (Lau recommends adding a high-fiber legume like chickpeas or kidney beans to your carbohydrate for protein and to help prevent spikes in blood sugar and insulin levels)
¼ of your plate should be fish, chicken, leaner cuts of pork or beef, tofu or tempeh

Choose a whole piece of fruit instead of fruit juice or dried fruit because the latter tends to raise your blood sugar faster. Also choose apples, pears or berries, which don't spike your blood sugar as much as tropical fruits such as pineapple or bananas, Dowling says. Pair fruit with a protein or healthy fat such as nuts, cheese or an egg. 
 
Cut down on processed foods, added sugars and saturated fats, which increase blood sugar and insulin levels.
 
Stop eating when you feel satisfied and wait 20 minutes before having a second helping. "It takes 20 minutes for your stomach to communicate to your brain that you feel full," Lau says. 
 
Experiment with different foods and see what gives you more energy and makes you feel better. "Each person has to do some fine-tuning," Lau says. "Play around with food choices, portion size and how you balance protein, fat and fiber in each meal."
 
Be flexible about meal timing. Dowling notes that some people are seeing success with intermittent fasting practices, such as not eating for 16 hours each day. A sample schedule would be having breakfast within an hour of waking up and staggering the next two meals every 4-5 hours.
 
Physical activity also is very important, especially after a meal, and can help lower your blood sugar. Lau recommends taking a short walk or doing some light housework after you eat and suggests building in walks when you go out, for instance, by parking farther away from the restaurant.
"Start with where you're at and make sustainable changes gradually," Lau said. "Focus on the key ideas – choosing non-starchy vegetables, whole foods over processed foods, and limiting added sugar and refined grains. And be realistic and forgiving. Remember, you are making an overall lifestyle change, and no one will be eating 'perfect' every day."
Setting a good example
Dowling applauds Ford for making many of these changes. "Jason is amazing," she says. "He committed to making positive changes, and even though he tells me he struggles sometimes, he keeps going."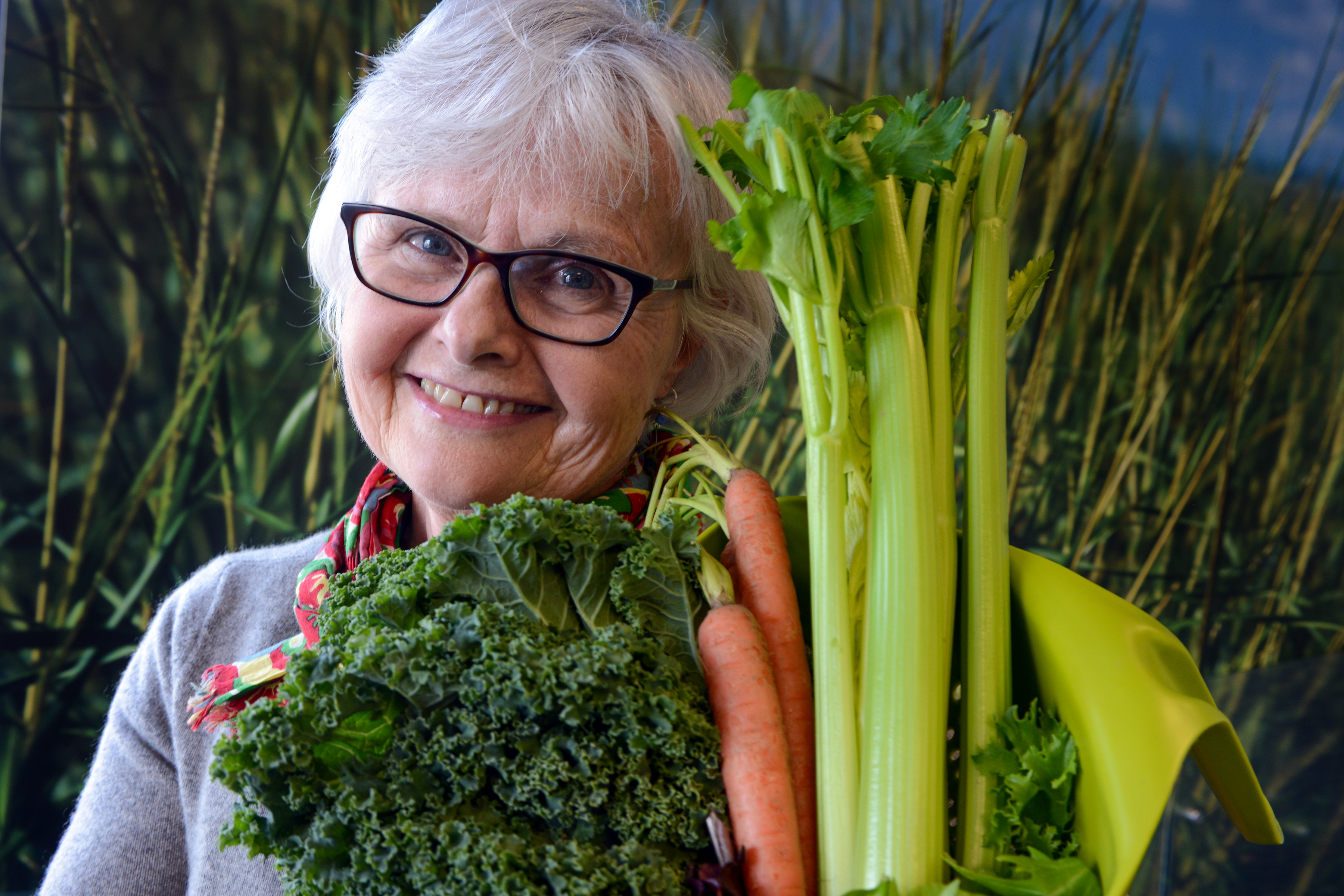 Ford says he is most proud of the effect his changes have had on his two daughters, ages 13 and 9. 
"My proudest moment is when my kids are out walking with me. If I can teach them to do what I'm doing now—that water is free, to eat when it's time to eat, that if you want a snack, make sure it's worth it—that will be the real reward." 
For now, he plans to stick with his new lifestyle and encourages others to take steps to improve their health. "I'm trying to live the best life I can," he says. 
There's so much you can't control in life. Take what you can control and grab it by the horns.
Did you find this article informative?
All Coverage content can be reprinted for free.
Read more here.
---
PHOTO OF NANCY DOWLING BY JIM MAHONEY