Aug 21, 2023
7 minutes, $0 cost, priceless benefits
"The timing, here in our community, couldn't be better," said a beaming Malden Mayor Gary Christenson as he cut the ribbon of a new public fitness court at Callahan Park under blue skies one recent warm morning. "One thing we've all learned in the past few years is that we really need to emphasize the importance of health and wellness. One way to do that, thankfully, is by what Blue Cross and the National Fitness Campaign have done for us."
The city's new fitness court, featuring state-of-the-art, stationary equipment, is one of 15 currently open or planned for construction in Massachusetts under a partnership between the not-for-profit health plan Blue Cross Blue Shield of Massachusetts and the National Fitness Campaign. The partners aim to create accessible, high-quality workout opportunities in communities across the state, all free to the public.
For cities and towns seeking to boost their residents' health, the courts offer a key benefit, the mayor noted.
"One thing we have seen this year is our health care costs have exploded," Christenson said. "This is a reminder to us that those costs can be controlled with the right programs and infrastructures in place. This is good for the community, so let's run with it!"
Circuit training in fresh air
An outdoor gym designed for circuit training, the fitness courts feature equipment that can provide a full body workout within seven minutes, including push-ups, pull-ups, squats, thrusts, and other calisthenic exercises. A free Fitness Court app is available for coaching, and the court's infrastructure is built to last through any climate for years to come.
Athletes from the high school's soccer and football teams will utilize the space, said Charlie Conefrey, director of athletics at Malden Public Schools.
"It's state of the art," he said. "It's as good as it gets when it comes to working-out outdoors. To have a facility like this in an urban district, in accessible areas, can increase physical activities for all ages and abilities."
A self-described health fanatic and sports enthusiast, Conefrey noted benefits of the new fitness court will reach beyond sports training.
 
If you get the tools and the knowledge of how to take care of yourself in a better way physically, socially, and emotionally, through exercise and eating well - then you're doing something really good for yourself. And it will help your wallet in the end
Charlie Conefrey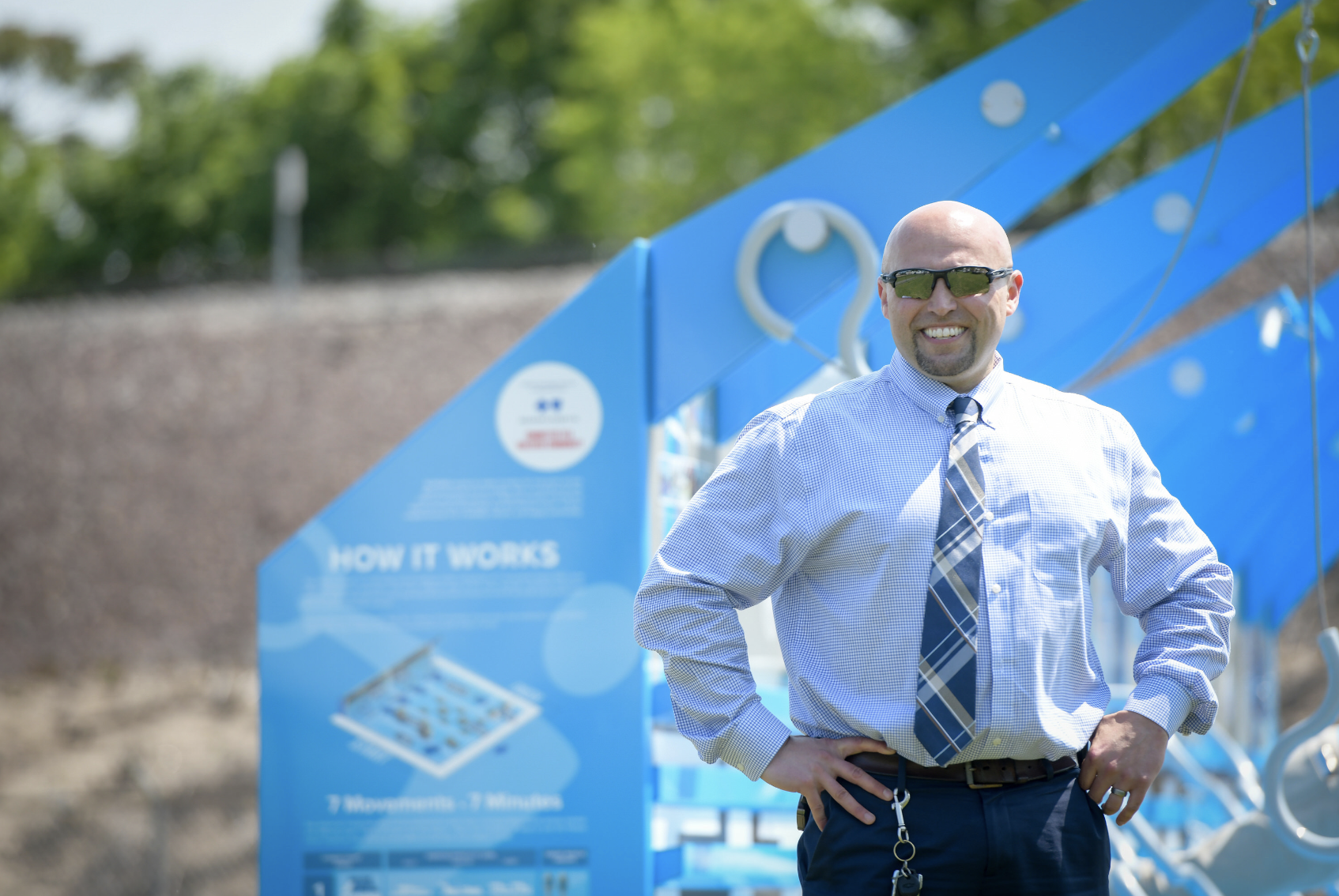 New Blue Cross-sponsored courts also are currently open in Everett, Chelmsford, Gardner, Wakefield and Malden, with more courts slated for locations including Lee, Fall River, Randolph, Swansea, and Bridgewater State University later this year.  
A focus on equity and accessibility
"Most people can't access healthy programs either because of costs or time or location. This fitness court addresses all three of those factors, and that's what we're most excited about," said Christenson. "We believe that every member of our community will have the opportunity and ability to use this for themselves and their families."
The city is planning a health and wellness campaign directed at community members of all backgrounds and ages, encouraging student athletes to work out on the grounds, and creating open classes for adults and senior citizens to better exercise.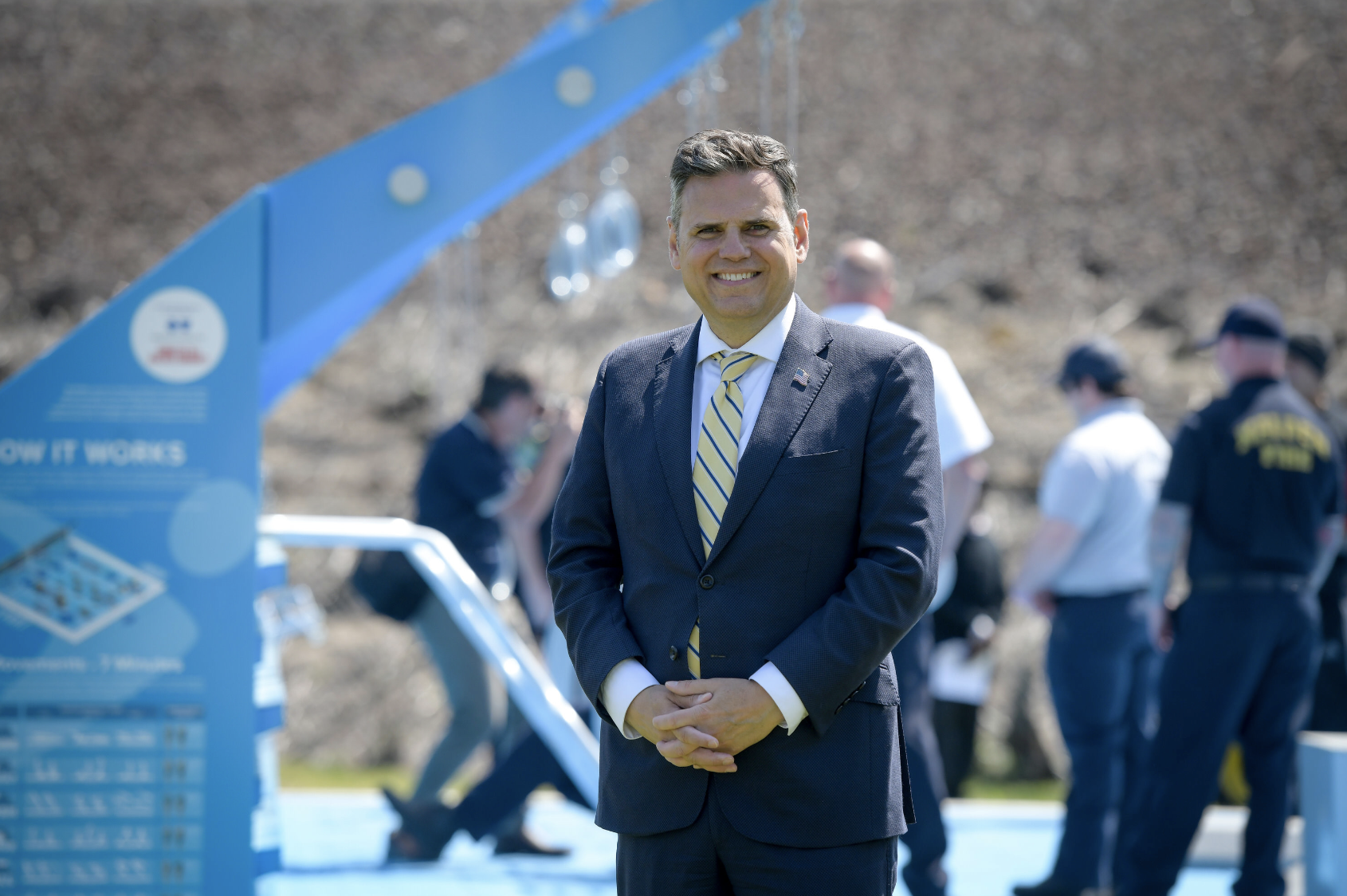 "There are no barriers to this fitness court. Everybody can use it at any time," said Christenson, adding the court is located at Callahan Park, just steps away from the city's center and MBTA access. "People from all four corners of our city will be able to access it and use it, which will hopefully lead to better lives overall."
"Everyone has access," agreed Jeff Bellows, vice president of corporate citizenship and public affairs at Blue Cross Blue Shield of Massachusetts, noting the health plan's focus on health justice. "Everyone can participate and get the same health benefits as everyone else. It's equitable for everyone, and that's really important for us."
---
Did you find this story informative?
All Coverage content can be reprinted for free.
Read more here.

PHOTOS BY FAITH NINIVAGGI, VIDEO BY JIM GOFF AND MICHAEL GRIMMETT