May 25, 2022
Someone in my house tested positive for COVID-19. Now what?
The highly transmissible Omicron variant continues to make its way into households across the country. But thanks to vaccines and some simple health practices, it may be possible to avoid infection from family members or roommates. 
Coverage spoke with Dr. James Colbert, an internist, about what to do if someone in your house tests positive for COVID-19: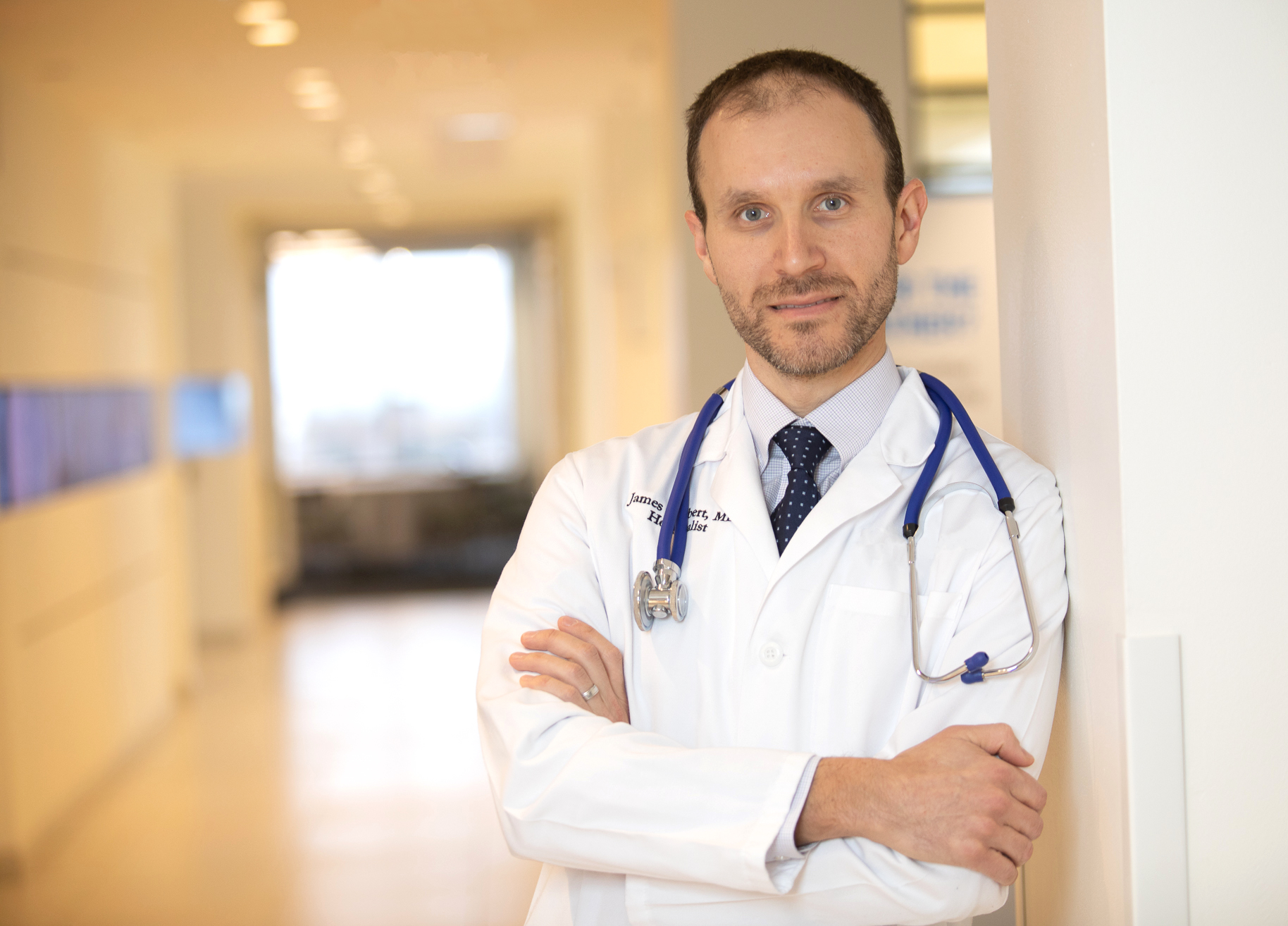 Someone I live with tested positive on an at-home test. Should they also get a PCR test?
There is no need to get your at-home positive test result confirmed with a PCR test. However, PCR tests are more sensitive, so if you test negative at home but have COVID symptoms, go ahead and seek out a PCR test.
What should they do while they're sick at home with COVID?
Follow the same steps they would for the flu: Rest, hydrate, and take Tylenol or ibuprofen for pain or fever. 
Should they seek medical care?
Most people don't need to see a doctor if they're having the typical Omicron symptoms of fever, cough, sore throat, muscle aches, fatigue or headache. The vast majority of vaccinated people do not experience severe illness. But anyone who has been infected should give their doctor a call if they are immunocompromised. 
If they want to see a clinician, they should first consider a telehealth appointment, so they don't put others at risk in an office visit. 
Of, course, anyone who is having difficulty breathing, or other critical symptoms that could indicate pneumonia or another serious condition, should seek medical care immediately. 
What should they do to keep the rest of the household healthy?
When it comes to adults, current guidance is that anyone who tests positive will need to isolate for at least five days, or until they test negative on an at-home test and no longer have symptoms, whichever is later. That means staying in a "sick space" of their own with as little contact as possible with anyone else in the household. They should always wear a mask in common spaces and share no towels, utensils or other household items with anyone else. 
After their isolation ends, they should keep wearing a well-fitting mask around others for an additional five days. 
Of course, children can't isolate from their parents, and may not be comfortable wearing a mask when they're sick. Parents should still care for their kids in a space away from any vulnerable members of the household. And kids should follow the same guideline, isolating for at least five days or until symptoms are gone and they test negative on an at-home test. 
What are some steps the rest of us can take to stay safe?
Keep windows in the home open for some cross-ventilation and use air purifiers with HEPA filters. Everyone should wear masks in common spaces in the home.
If you have any symptoms of COVID after someone in your home has tested positive, assume you have been infected. If you test negative on an at-home test, seek out a PCR test, or if you can't get one, just begin isolating. 
Should we quarantine?
It depends on the situation and it's not one-size-fits-all. 
People who are vaccinated do not need to quarantine after exposure to an infected person as long as they remain asymptomatic, according to guidance from the Centers for Disease Control and Prevention. They should take a test five days after they're exposed, to make sure they didn't get infected.
People who are unvaccinated should stay home and quarantine after exposure, mask around others in the house, and test after five days. If they test negative and have no symptoms, they can stop quarantining. 
What if the infected person still has symptoms or tests positive after five days?
They should continue to isolate until they no longer have COVID symptoms and are no longer testing positive on an at-home test. At-home tests do a better job of measuring infectiousness than PCR tests, which are very sensitive and can show a positive result for months after infection. 
Remember
Vaccines, which are free and widely available, remain the best way to prevent infection and severe illness. You can look for a vaccination site here, or in Massachusetts, you can find an appointment through VaxFinder or by calling 211.
Did you find this article informative?
All Coverage content can be reprinted for free.
Read more here.
---
PHOTO OF Dr. JAMES COLBERT BY MICHAEL GRIMMETT