May 24, 2021
Springing into summer
The Boston Parks Summer Fitness Series is launching its 2021 season with a mixture of in-person and virtual classes that will offer fitness options to residents in every city neighborhood.
"We want to give people who are ready to go out the chance to take live classes, but also have that virtual option for those who still feel a little reserved," said Jennifer Widener, director of the program, which is sponsored by Blue Cross Blue Shield of Massachusetts.
The summer fitness series is slated to run from June 6 through October 2. All the classes are led by certified fitness instructors and classes range from traditional strength training, yoga and barre to a range of exercises that many people may not have tried.
The series will include an Afrobeats bootcamp, which incorporates Afro-pop and fusion music and teaches participants choreographed routines that help build core strength, stamina and rhythm. High-intensity interval training, or HIIT, takes athletes through short bursts of intense exercise and periods of lower intensity active recovery. HIIT and yoga combine in Fusion Fit, and those who want to do a little dance to celebrate being back outdoors can choose from Zumba, dance fit, carnival fit, line dancing, or the ever-popular Salsa in the Park.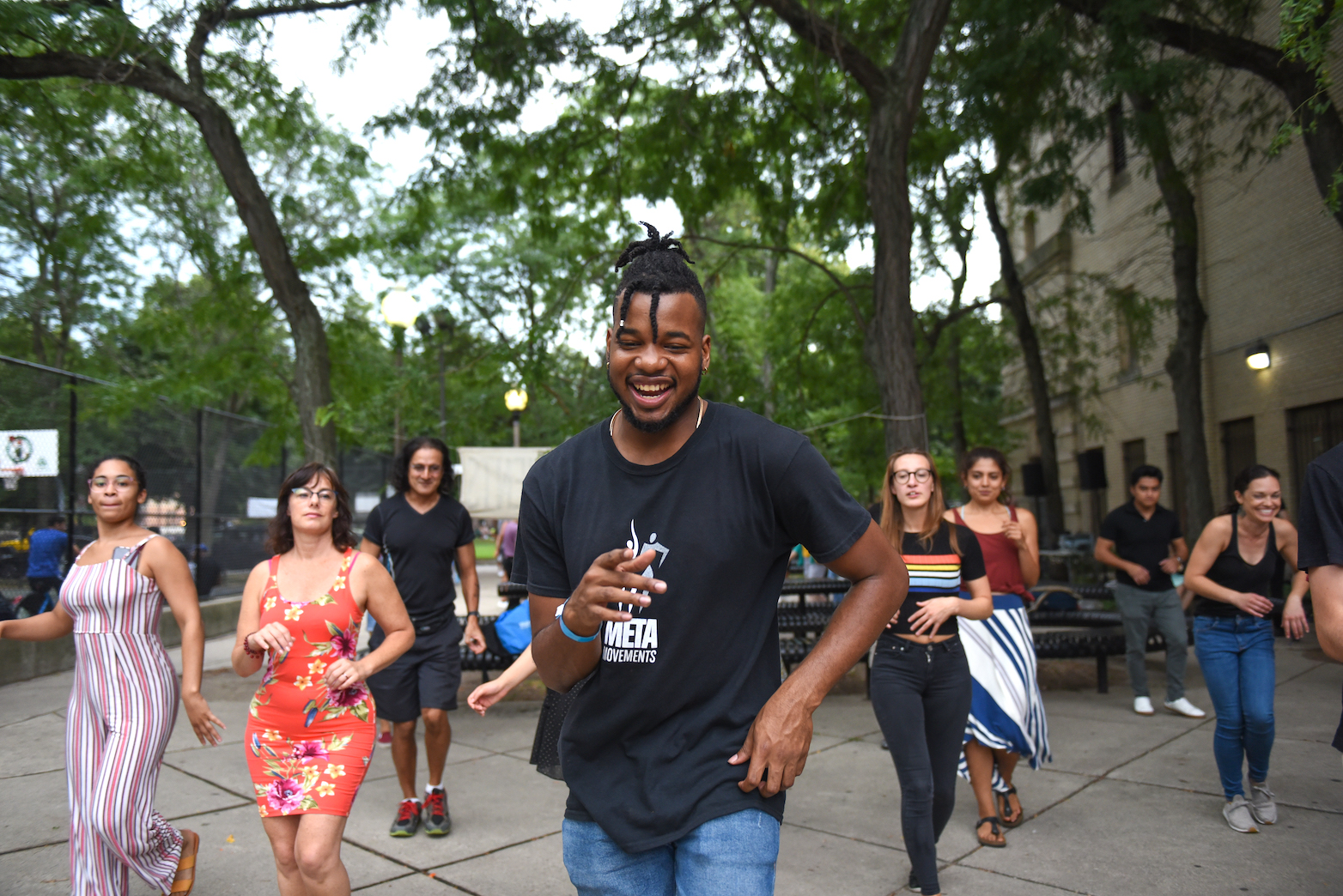 "We'll offer 18 in-person classes and seven virtual classes every week," Widener said. There will be one virtual class offered each morning or evening, providing participants a daily fitness option if they do not feel comfortable exercising in-person in a group setting. 
And all of the classes are free of charge.
"Just knowing these classes are free takes the burden away from those who do not have the means to afford a gym membership or one-on-one personal training," Widener said.
Studies have found exercise is not only important for physical health, but can help improve emotional health, build social connections, lower stress levels and even boost the immune system. 
During the pandemic, exercise has become increasingly important, as waistlines and mental health concerns have increased: A recent study found an average 2 point per month weight gain between Feb. 1 and June 1, 2020. A separate survey conducted by the Centers for Disease Control and Prevention reported levels of anxiety and depression quadrupled in the past 18 months. 
Due to the pandemic, the parks program was abbreviated last summer – but that ended up resulting in longer virtual programming and broader reach.
"For the first time we provided a fall and winter fitness series," Widener said. "People were ecstatic that we were able to offer something year-round. And this year, we are excited to be expanding our numbers even more so we hit every single neighborhood in the city of Boston."
Offering fitness classes in parts of the city where gyms are not easily found is a priority, said Boston Parks and Recreation Department Event and Development Director Maureen McQuillen.  
"We have been very successful, and for us, the key is offering fitness classes in communities that do not have a lot of fitness options for their population," McQuillen said. "We reach areas where there may not be studios or wellness centers."
And she noted another benefit with summer fast approaching.
The classes are held outside, and they're getting people to enjoy our beautiful parks system.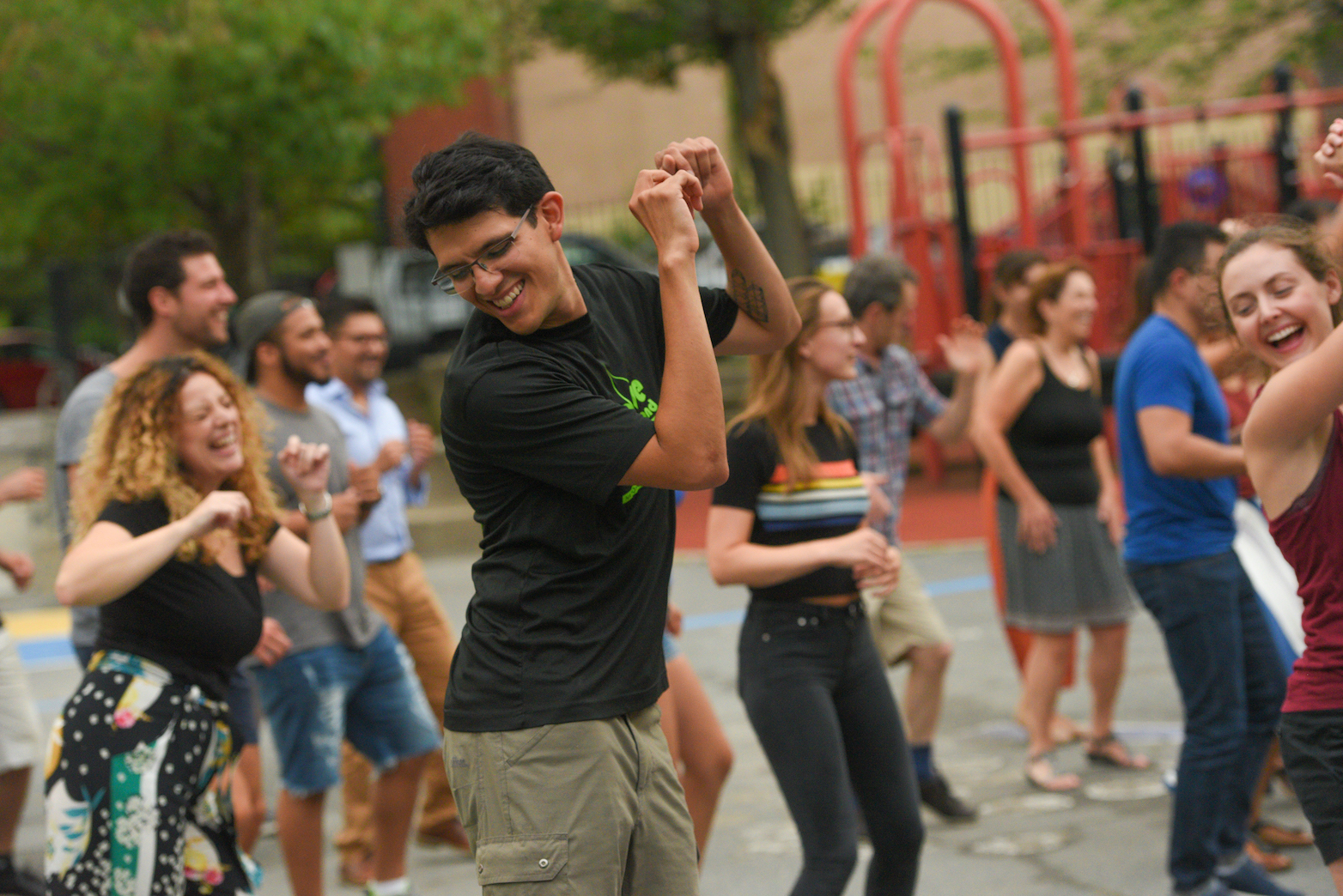 Did you find this column informative?
All Coverage content can be reprinted for free.
Read more here.
---
PHOTOS BY FAITH NINIVAGGI