Jan 31, 2023
Tackling disparities in diabetes
Diabetes is one of the most prevalent health conditions in the U.S., affecting 37 million Americans and rising every day.
But, like many health conditions, diabetes does not affect everyone equally. 
Nationwide, Black and Hispanic Americans are more likely to have the condition, in which problems producing or using the hormone insulin make cells unable to absorb sugar needed for energy and instead causes glucose to build up in the blood. Black and Hispanic Americans also are more likely to have uncontrolled diabetes, which can lead to a variety of serious health issues such as heart disease, vision loss, and kidney disease. 
The pattern is much the same in Massachusetts, according to data from the state's largest health plan, Blue Cross Blue Shield of Massachusetts, and health systems. 
When we look at rates of uncontrolled diabetes, the disparities between our Black and Latino patients and white patients really jump out.

Lauren Melby
Melby is executive director of operations and population health at Southcoast Health, one of three health systems using grant funds from an innovative program to address these disparities.
The program, a collaboration between the Institute for Healthcare Improvement and Blue Cross Blue Shield of Massachusetts, is among the first in the nation to provide health systems with $25 million in grant funding, comprehensive data and a collaborative learning community to develop and test solutions to eliminate inequities in health care.
The funding is part of Blue Cross' support for health systems, which includes new Blue Cross payment models that link financial incentives to improvements in health equity.
"Bringing 12 of the state's largest health systems together to work and learn side-by-side is an innovative approach," said Blue Cross Director of Provider Performance Support Laura Carr. "This program will help to advance the goal of fostering long-term, sustainable improvement in the equity of care."
Teamwork and technology
Health systems are using their grant funds to test novel solutions to improve equity in care. 
"We are using a combination of people and technology to help patients overcome barriers to learning about and managing their diabetes," said Dr. Dani Hackner, chief clinical officer at Southcoast Health and a critical care doctor. 
These barriers, which may include a lack of transportation to doctors' appointments, money to pay for medications, or access to nutritious food and opportunities to engage in physical activity, are among factors known as social determinants of health. 
Such factors can play a key role in the management of conditions such as type 2 diabetes. Access to nutritious food and opportunities to engage in physical activity can be key to preventing, managing, and even improving, the condition.
Southcoast Health is creating a care team of primary care providers, population health specialists, diabetes educators, pharmacists and case managers to focus on addressing racial and ethnic disparities in diabetes care. For example, the team is using some of its grant money to visit community-based organizations and offer patients education and resources, including culturally relevant cookbooks, A1C and blood pressure testing and free glucometers and test strips.
"We believe this approach will address several barriers to care and improve diabetes outcomes," Hackner said. "Blue Cross' program and funding have accelerated our thinking around health equity and steps we can take to address it. Our community really needs this collaboration."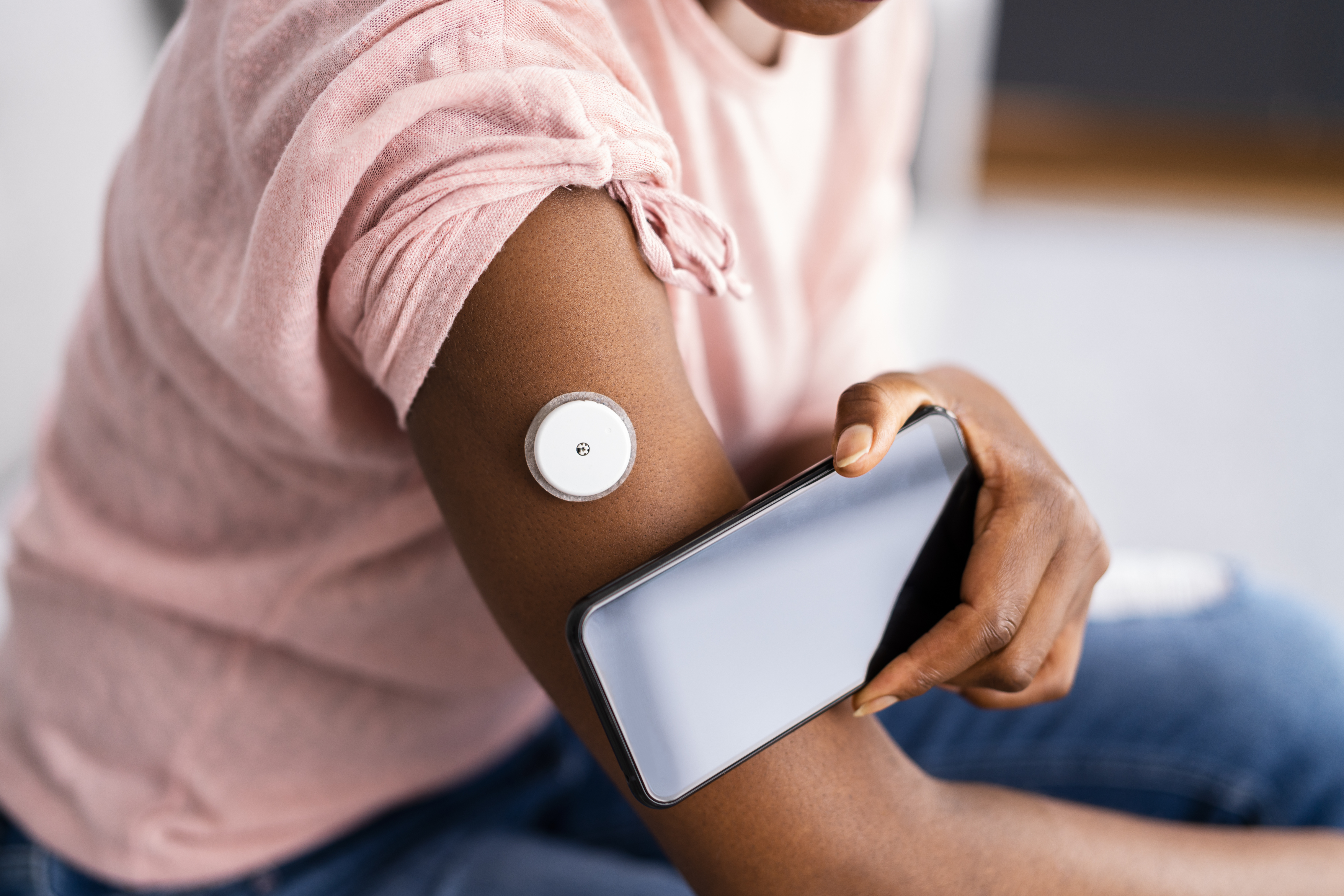 Data-driven insights
When Beth Israel Lahey Health examined its patient data, the organization found Black and Latino patients are twice as likely to have uncontrolled diabetes as white and Asian patients.
The health system is using a team of health navigators, pharmacists and other staff, along with technology such as continuous glucose monitoring, to improve care for patients with diabetes, said BILH Medical Director of Health Equity Dr. Leonor Fernandez, who is a primary care provider.
The grant has made a meaningful difference in the impact we can have on patient health. We're using it as seed money to create more sustainable change.

Dr. Leonor Fernandez
BILH also is investing in technology infrastructure and upgrading data, analytics and reporting capabilities to better understand which interventions are having the greatest impact.
"Capturing the appropriate data can help us better understand who our patients are and customize care to meet their unique needs," said BILH Vice President of Health Equity Adelline Ntatin. "It also can help us understand what's working and replicate successful interventions." 
For instance, nutrition counseling and improving access to healthy foods and exercise may benefit patients with high blood pressure and high cholesterol, and addressing transportation gaps may help increase cancer screenings and well visits.
BILH has applied some of its grant funding to launch a new text message outreach program and enhance its existing phone outreach program to engage more patients in managing their condition. The organization also has hired health navigators to better understand and address patients' social determinants of health.
"This work is benefiting all our patients—not just those with a Blue Cross health plan," Ntatin said.
Diabetes and mental health
Boston Accountable Care Organization, which is part of the Boston Medical Center Health System, is looking at inequities in diabetes care through a slightly different lens, said Dr. Jason Worcester, a primary care physician who serves as BACO's medical director.
"Diabetes affects so many patients in so many different ways, and not having your diabetes under control can be due to several reasons, including your mental health. If you are experiencing stress or depression, you may be less inclined to take care of yourself and manage your diabetes," he said. 
Studies indicate that people with diabetes are 2 to 3 times more likely to experience depression than people without diabetes.
BACO is focused on removing barriers to behavioral health clinicians and resources. 
"Organization-wide we are focused on making culturally appropriate behavioral health care easy for our patients to access," Worcester said.
We believe that taking care of mental health goes hand in hand with taking care of physical health.

Dr. Jason Worcester
The organization is using a portion of its grant money to hire pharmacists to tailor care plans to patients' needs and population health specialists to address social determinants of health that may be affecting physical and mental health.  
"Health equity has been part of our culture for years, but support from Blue Cross has advanced this work," Worcester said. "It's a challenging issue, and we're poised to continue to partner with and learn from other organizations." 
Did you find this article informative?
All Coverage content can be reprinted for free.
Read more here.
---