Oct 13, 2023
Talking to children about tragedy
Amid devastating headlines, it is natural for even adults to feel horror, grief, and anger. For children, the news can be deeply confusing and unsettling as well.
Two Blue Cross Blue Shield of Massachusetts child psychiatrists, Dr. M. Elyce Kearns and Dr. Tracy Mullare, share their insights for parents and caregivers.
How do I deal with the emotions that my children may have?
First, being present is immensely reassuring to children.
"Your child may seek reassurance by wanting to stay close without talking about what happened," said Kearns. "Drawing a picture, taking a walk, or playing a game is a chance to be together. Making space for your child to speak supports them to approach you when they are ready. Be aware that your child may express their thoughts or questions later, after a tragedy, when it seems things are more settled."
Kids may experience a variety of emotions.
"Children will react differently to traumatic events based on age and developmental level," Mullare said. "It may be normal for a young child to be clingier in the aftermath of a traumatic event, as they seek more reassurance from their caregivers when they feel scared or stressed.  A parent of a young child may see some 'baby talk' or even temporary bed wetting in a young child who had just mastered potty-training."
How do I respond to questions?
Answer children's questions briefly and simply, giving no more information than your child asks for.
"If you are unsure of what your child is asking, you can ask them what they are wondering about," Kearns said.
You may feel that you need to know the answer to every question. It's okay to say that you have questions, too.
Dr. M. Elyce Kearns
"If you do not know the answer, it's okay to tell them you don't know."
Mullare urges parents to be mindful of media in the home, as young children may inadvertently see or hear a graphic television or radio report, or encounter disturbing news content on social media.
Exposure to traumatic events in the media can result in stress, anxiety, and fear in children

Dr. Tracy Mullare
 "However, if an older child is eager for factual information, you may want to read or watch the news with them, and ask what questions they have."
What if I do not feel hopeful? How can I help my kids?
It's ok to acknowledge your own concerns to your children. But if you feel depressed or anxious, fearful or angry, you might consider seeking out adult friends or a therapist. It's easier to offer genuine help to children when you do not feel overwhelmed by your own emotions.
"During times of stress, it is also very helpful to maintain usual routines for yourself and your children as much as possible," Kearns said. "For example, keeping a regular schedule for waking up, mealtimes, and going to sleep is important. Keep in mind that for your child, winding down in the evening and preparing for bedtime may be more challenging. Start winding down a little earlier in the evening and do something to relax like tell or read a story, do a few minutes of stretching, or take a bath."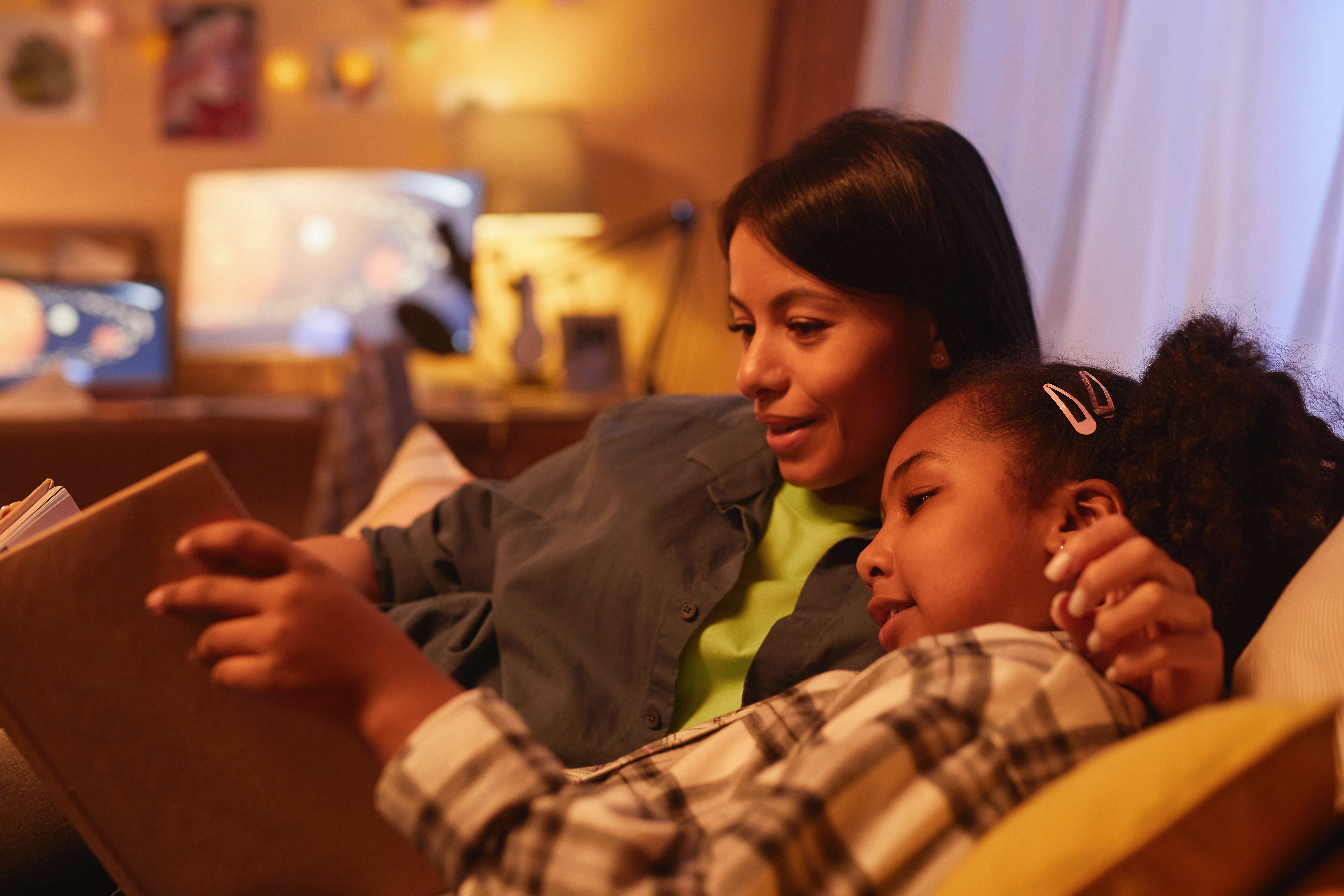 What can I say that is comforting?
Just listening is comforting. When you take the time to listen, you are providing a sense that your children's fears are not "too big" to face. You are letting them know their feelings are normal, and that they are not alone.
You can also let your kids know that caring about a problem is the first step toward making meaningful change. You can talk to them about how they might take some small step, whether it's writing a letter to a public official, making a condolence card, raising money for a donation, or performing a simple act of kindness. Action is a very effective antidote to a sense of fear or powerlessness.
---
Are you a Blue Cross Blue Shield of Massachusetts member who is looking for a therapist? Call 1-888-389-7764 or use our Find a Doctor & Estimate Costs tool to find licensed therapists – including psychologists, licensed mental health counselors, or marriage and family therapists. The health plan's network includes virtual mental health care providers for children as well, such as Brightline. Learn more here.
If your plan includes a telehealth benefit, you can talk to a licensed professional remotely using Well Connection via your smartphone or computer -- it's convenient and confidential. Get started.