Aug 3, 2022
What you need to know about the Novavax vaccine
A fourth COVID-19 vaccine will be available in the United States in coming weeks, with Novavax earning federal emergency use authorization after clinical trials show it successfully reduces the risk of severe illness due to COVID.
Novavax joins the roster of safe, effective vaccines that includes Moderna, Pfizer, and Johnson & Johnson. All four are covered by health plans, including Blue Cross Blue Shield of Massachusetts, with no out-of-pocket cost.
Here is what you need to know about the Novavax vaccine:
Who can get it?
The vaccine initially will be available to people who are 18 or older and have not previously been vaccinated against COVID. It is given in a two-dose injection, with doses spaced three to eight weeks apart depending on your clinician's recommendation for your age group and health conditions.
How does it work?
Vaccines, among the greatest advancements of modern medicine, safely mimic viral or bacterial infections and train the body's own natural immune system to quickly and effectively fight a future infection. If a vaccine recipient is later infected with the virus or bacteria, the immune system will be equipped to fight it off and prevent illness. 
Like the other three U.S. vaccines, Novavax spurs the body's natural immune system to make antibodies that block or destroy the novel coronavirus. But it takes a more "traditional" approach, notes Dr. Todd Ellerin, director of the infectious diseases department at South Shore Health.
"The Novavax vaccine injects a protein and what is known as an 'adjuvant' to stimulate the immune system. This is a widely used vaccine technique – for instance, in the HPV and hepatitis B vaccines, as well as the tetanus, diphtheria and whooping cough vaccines we receive in childhood," Ellerin said.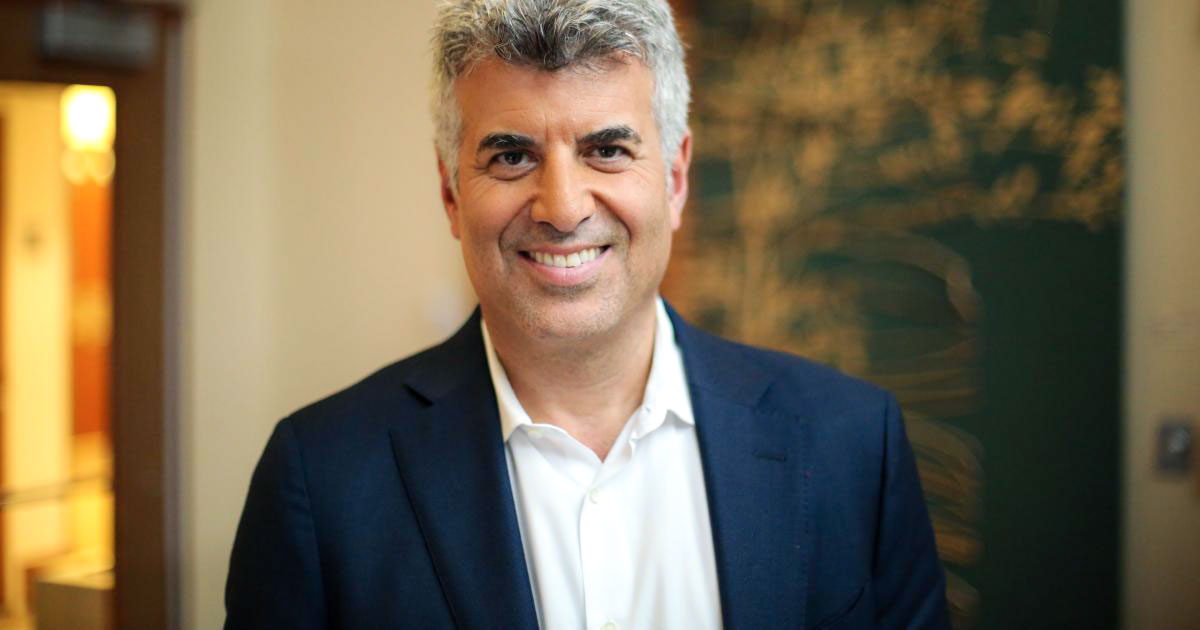 In contrast, the Pfizer, Moderna and Johnson & Johnson vaccines stimulate the body's natural immune system by introducing a genetic recipe that teaches the body to make the protein– a newer approach.
Like the other authorized or approved vaccines, Novavax does not contain live coronavirus and cannot cause COVID infection.
How effective is it?
"Novavax was 100% effective in preventing moderate or severe COVID, and 90% effective in preventing even mild cases," Ellerin said, noting those results were published before the emergence of Omicron sub-variants. "All vaccines have waned in effectiveness against the new variants, but remain very successful at preventing the kind of illness that leads to hospitalization or death. Even if the 90% effectiveness of Novavax is eroded by the shape-shifting variants, we can be confident it's going to continue to protect against severe infection."
Novavax reported to the FDA this summer that preliminary results from an ongoing clinical trial finds the vaccine generates antibodies against all current COVID variants. The final results of the trial will be published in the fall. 
Any side effects? 
The most commonly reported side effects by Novavax vaccine recipients included arm pain, with small numbers experiencing fatigue, muscle pain or other mild symptoms, similar to other authorized or approved vaccines.
Why can't Novavax be taken as a booster by people who have taken other vaccines?
Novavax currently is only authorized for adults who have not yet been vaccinated, a standard practice by the FDA, Ellerin said. 
"Traditionally, vaccines are first authorized as a 'primary series,' the term for the first shots given," he said. "When the vaccine developers have data showing it is also effective as a booster to continue stimulating the immune system against COVID, they will apply for new authorization."
Ellerin said there is already progress on a Novavax vaccine for adolescents 12 and over.
Adults currently can receive a Pfizer or Moderna shot as a booster, regardless of which vaccine they originally received.
The take-away: A strong new option, particularly for the vaccine-hesitant
"Some adults have hesitated to get vaccinated against COVID because they were wary of the messenger RNA technology used in the earlier vaccines," Ellerin said.  "If you don't trust mRNA but you do trust older, traditional vaccines, Novavax could be the right one for you and I hope that's the case."
Ellerin pointed out that, by some measures, the mRNA vaccines could be called the safest in the history of the world, given that doses have been administered to billions of people, saving tens of millions of lives. 
"But," he said, "a vaccine that more closely resembles those used for viruses like the flu or shingles might encourage more people to roll up their sleeves." 
 To prevent COVID, everyone ages 6 months and older should get vaccinated, according to public health officials, and everyone ages 5 years old and up should receive at least one booster shot when eligible. You can look for a vaccination site here, or in Massachusetts, you can find an appointment through VaxFinder or by calling 211.
---
Image of Dr. Todd Ellerin from South Shore Health