Nov 16, 2023
'You can be happy again'
Joe Kenealy was in the grocery store one day in August 2019 when his mind went blank, and he couldn't remember how to shop. 
"I thought, 'I got to get out of here," the 45-year-old father of two said.
He went home and began folding laundry, but then he saw something small and ordinary -- his son Jake's jogging pants in the laundry basket. And suddenly, he couldn't breathe. 
"My stomach was in knots, I was sweating and having heart palpitations," he recalled recently. "I had never had anything like that. I knew I had to do something."
---
The Whitman firefighter had been having nightmares and flashbacks of difficult and traumatic calls on and off for 22 years. 
---
One memory especially haunted him, the suicide of a teenager about his son's age who died in jogging pants. But it had never gotten this bad.  
"I was contemplating suicide at the time," he said of that period in late 2019. "I had checked my life insurance a couple times and saw there was a suicide clause [and they wouldn't pay out]. That kept me here."
He feared losing his job if he admitted to struggling with anxiety, but Kenealy found the strength to reach out to Rich MacKinnon Jr., president of the Professional Fire Fighters of Massachusetts, and tell him what was going on and that he needed help.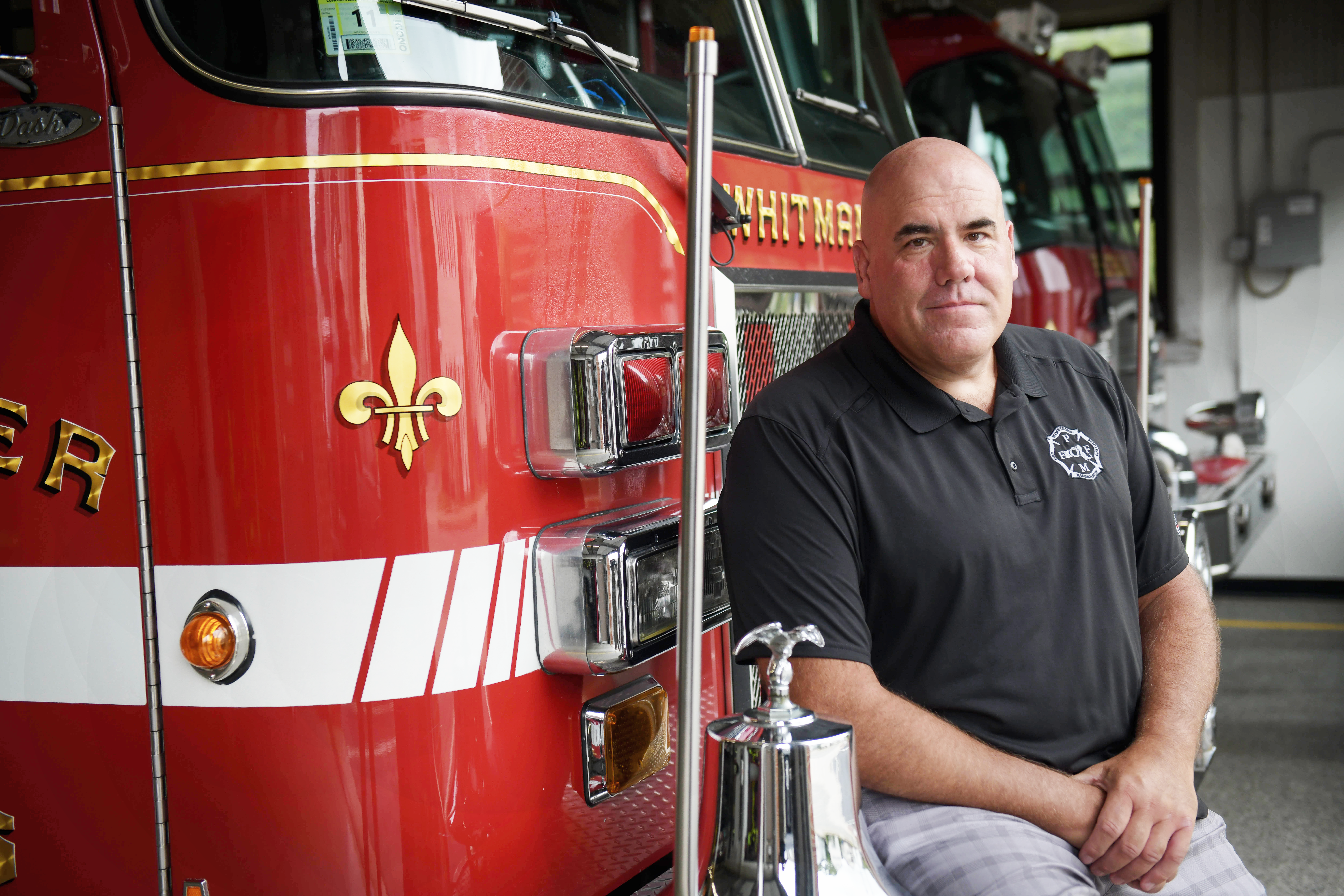 Within five days, Kenealy was driving out to On-Site Academy in Westminster, Mass., a short-term, intensive residential treatment center for rescue personnel, where he stayed for a week and got treatment for post-traumatic stress disorder. 
Kenealy would spend another week at On-Site in September and then go back every Friday for seven months. He returned to the station in December 2019 on light duty and moved to full duty the week the pandemic hit Massachusetts in March 2020. He continues to see a therapist once a month, and both he and his family have noticed a difference in his mood after he took steps to get help.
"The week after I came home from On-Site the first time, my oldest said, 'You were like the Grinch before you left. Then your heart got huge.' My youngest said, 'You don't swear any more, and you don't get sad when I put on jogging pants.'"
Kenealy said the help he got was life-changing. "I feel like it's a whole new life. Before I was just going through the motions trying to get through the day. Now, I'm enjoying the day.  And I'm more confident now. I'm better equipped to deal with hard calls."
'Mental health is part of overall health'
Like Kenealy, many people have realized the importance of taking care of their mental health during the past year and a half. 
According to the Household Pulse Survey conducted by the Centers for Disease Control and Prevention, levels of anxiety and depression more than tripled among Americans from 2019 to 2021. In 2019, 6.6% of Americans said they were depressed. That number increased to almost 25% in 2021.
The good news is that people are getting help. 
---
Blue Cross Blue Shield of Massachusetts data shows a dramatic 100% increase in mental health visits — both virtual and in-person — among its 2.8 million commercial members since the COVID-19 pandemic began.
---
And the not-for-profit health plan was quick to expand mental health resources for members. 
"Mental health is part of overall health," said Dr. Greg Harris, a practicing psychiatrist and senior medical director, behavioral health, at Blue Cross. "There's the one human being and the one family, so everything we do as a health plan is to try to take that into account."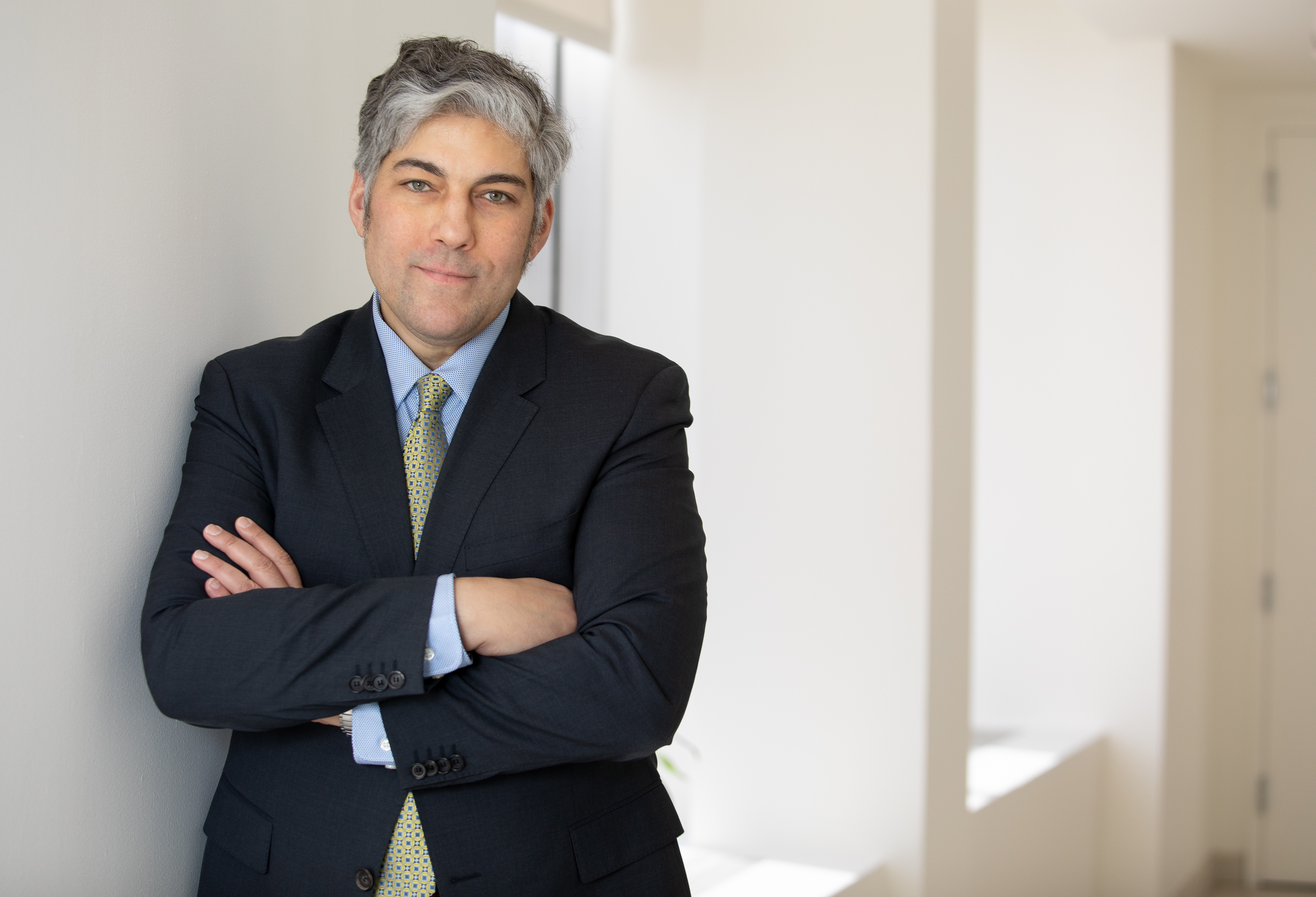 For example, Blue Cross has added more than 500 new mental health clinicians to its network since March 2020 to help meet the unprecedented demand for emotional support during the pandemic, including new child psychiatrists. The insurer's network now also includes recovery coaches — trained professionals, typically with lived experience, who provide peer support to those in treatment and recovery for substance use disorder—through innovative new incentive programs.
As a complement to broadening its network of clinicians, the health plan also began offering new and expanded programs and digital tools to support members, including: 
Harris says some of the health plan's most important strides over the past year have come from efforts to integrate the mental health and medical systems. 
"We're trying to coordinate the mental health care system, including the substance use disorder system, and the medical system so it's easier for people to access services," Harris says. "It's part of rethinking mental health care as part of health care."
For example, Blue Cross incentivizes primary care practices to work with a consulting psychiatrist so they are equipped to more effectively screen for and treat mental health conditions in their office and refer patients for further treatment if necessary.
"We know there are not enough mental health practitioners to meet the demand," Harris said. "Supporting this integration helps meet some of the demand for mental health care in the primary care setting." 
Helping others
Ensuring people know they can reach out for help is important to Kenealy, a Blue Cross member, who posted a message about his story on Facebook around Thanksgiving 2019. 
"I thought it might help somebody," he said. 
"I'm asking that you share my story with a loved one, friend, or acquaintance," he wrote at the end of his post. "I am writing this so maybe, just maybe, at least one person who feels as if they are drowning in the middle of an empty ocean, feeling as if they have one breath left in them, let them know there is a lifeboat ready to pick them up."
Since then, he has gotten messages from people across the country, including firefighters in Massachusetts and New York and EMS personnel in Cleveland and Seattle. 
"I've been blown away by the response," he says. 
Kenealy listens to their stories and encourages them to seek help and stick with it. 
"I tell them, 'You can be happy again. Your family can be happy again.'"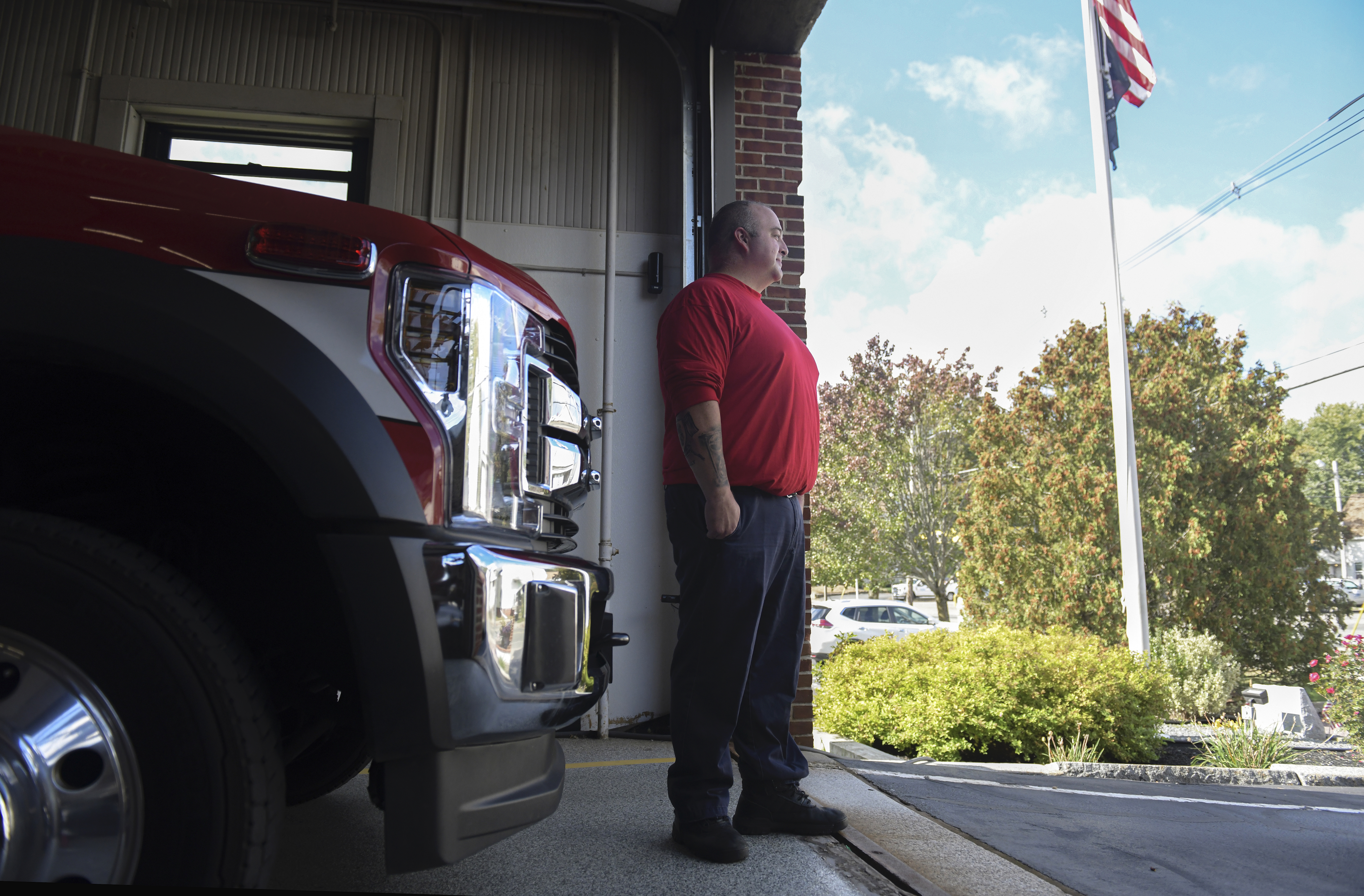 Are you a Blue Cross Blue Shield of Massachusetts member who is looking for a therapist? Call 1-888-389-7764 or use our Find a Doctor & Estimate Costs tool to find licensed therapists – including psychologists, licensed mental health counselors, or marriage and family therapists. 
If your plan includes our telehealth benefit, you can talk to a licensed professional remotely using Well Connection via your smartphone or computer -- it's convenient and confidential. Get started.
---
PHOTO OF DR. GREG HARRIS BY MIKE GRIMMETT, PHOTO OF RICH MACKINNON JR. & JOE KENEALY BY FAITH NINIVAGGI