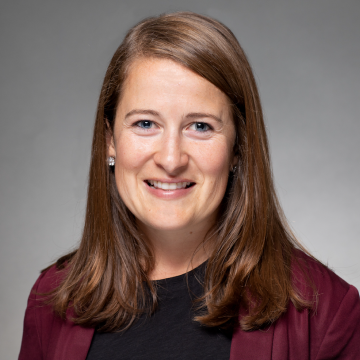 Nicole Molano
Nicole joined Blue Cross Blue Shield of Massachusetts in 2019 and plays a critical role in the successful planning, implementation and assessment of wellbeing programming. She is also responsible for the analysis and interpretation of health outcomes to assess future opportunities for behavior change solutions and population health improvement. 
Before joining Blue Cross Blue Shield of Massachusetts, Nicole worked at the Boston Public Health Commission in chronic disease prevention and control. In this role she planned, implemented, promoted and evaluated city-wide programs and initiatives to support healthy eating and active living for all Boston residents, particularly the most vulnerable. 
Nicole has a Master of Public Health from Boston University and a Bachelor of Science degree in public health from James Madison University. She is also a certified health and wellness coach and a registered yoga teacher. Nicole lives near the beach in South Boston and loves real food, good wine, deep breaths and high fives. 
If you have an idea for a health news story or comments or questions about a story, please reach out.