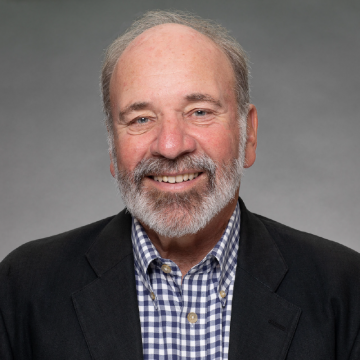 Peter Gelzinis
Peter Gelzinis, a New England Newspaper & Press Association Hall of Fame member known as the news poet of Boston, is a longtime reporter and columnist.
Peter started working at the Boston Herald in 1972 as a copy boy and quickly worked his way up to news reporter after stints as a rock critic and movie critic. In the 1980s, he became a must-read news columnist for any reader who wanted to understand human tragedies and triumph in the streets of Greater Boston. He also traveled across the country to write front-page columns on presidential campaigns, papal visits, the Oklahoma City bombing, the Sept. 11 attacks, Hurricane Katrina and many more of the country's major news events. By the time he retired from the Herald in 2017, he had filed more than 10,000 stories and columns.
He is a graduate of Christopher Columbus High School and Boston University.
A resident of South Boston, Peter continues to have a passion for telling powerful human stories, particularly those of the most vulnerable members of our community.
If you have an idea for a health news story or comments or questions about a story, please reach out.
Stories by
Peter Gelzinis