Aug 3, 2023
Starting a conversation about breast cancer
Breast cancer is the leading cause of cancer among women, and discussing family background and potential risks with your primary care provider is key, according to clinicians.
"I encourage all patients to make sure they have an individual risk assessment with their primary care provider to discuss their family and personal history and their risk for developing breast cancer and other cancers," said Dr. Salewa Oseni, a breast surgical oncologist at Massachusetts General Hospital Cancer Center. "Having these important conversations and getting the proper screenings can save lives."
Oseni notes that every person's situation is unique, and she encourages individuals to have a conversation with their doctor about which screening tests are appropriate for them and when.
 
---
---
"While breast cancer affects women of all backgrounds," Oseni said, "we see disproportionate effects in Black women."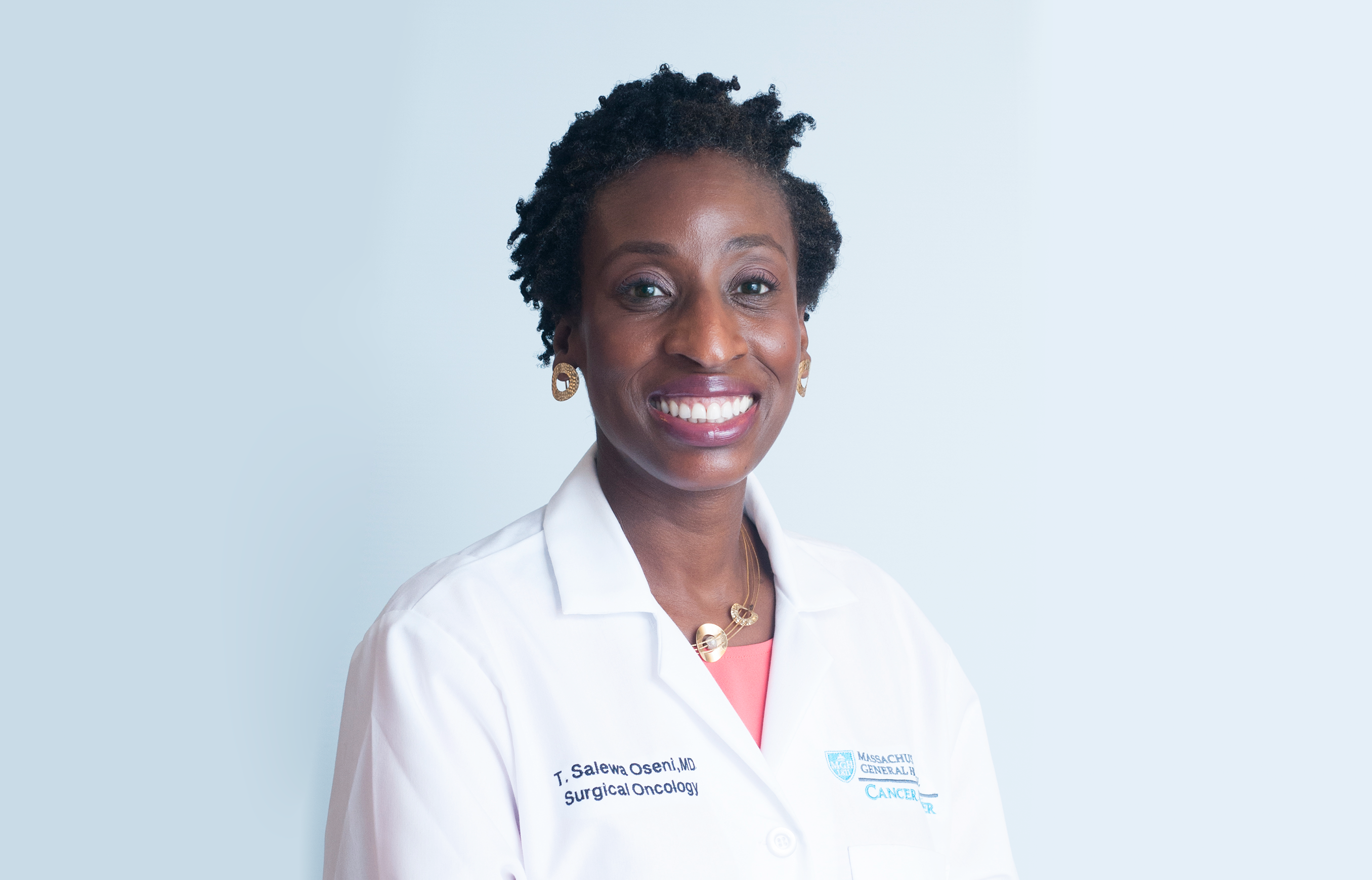 Stark data, steep costs
Cancer outcomes can be associated with a range of factors, including, in some cases, income disparities and other social determinants of health. Such disparities may lead to reduced access to breast cancer screening and treatment among Black women.
An analysis of data from 1.3 million Blue Cross Blue Shield of Massachusetts members found Black members were approximately 5% less likely than white, Asian and Hispanic members to receive breast cancer screenings.
Disparities in employment can also create cost and time constraints that impair the completion of treatment regimens, Oseni noted.
"If you get a lumpectomy to treat your breast cancer, that often requires radiation at the same time every day for several weeks," she said. "A woman who gets paid hourly may find it much harder to be able to go to those appointments versus someone who is salaried."
Addressing inequities
In response to data showing inequities in care, Blue Cross is collaborating closely with the medical community to examine and address underlying causes. 
For instance, the health plan has partnered with IHI, a non-profit with a mission of improving health care around the world. In 2022, IHI is distributing $25 million in Blue Cross-funded grants and other support for local health care organizations' health equity work. Beginning in 2023, new Blue Cross contracts will include incentives for health systems that reduce inequities in care.
At Blue Cross, we believe everyone should have access to high-quality, affordable health care

said Blue Cross Senior Director of Health Equity Deanna Fulp
"We are taking action to help eliminate racial and ethnic inequities in care through collaborative efforts with provider partners," Fulp said.
"The medical community has been aware of these disparities for the last decade, and they became even more apparent during COVID. We learned that, regardless of the condition, most often Black Americans have worse outcomes than their white counterparts. But there hasn't been a consistent, concerted effort to address these disparities until now," Oseni said. "Blue Cross' announcement that they will begin linking reimbursements to improvements in equity measures such as cancer screenings is a big step forward. It puts hospitals and physicians on notice that they have to start addressing health equity and making it a priority."
Empowering patients
Achieving high-quality health care, Oseni says, involves proactive communication by both patients and providers. 
April Jones, a 37-year-old breast cancer survivor from Missouri City, Texas, knows that firsthand. 
"I can understand the hesitation to get screened for breast cancer and other cancers, but we have to educate ourselves by asking questions," she said. "We have to be our own advocate."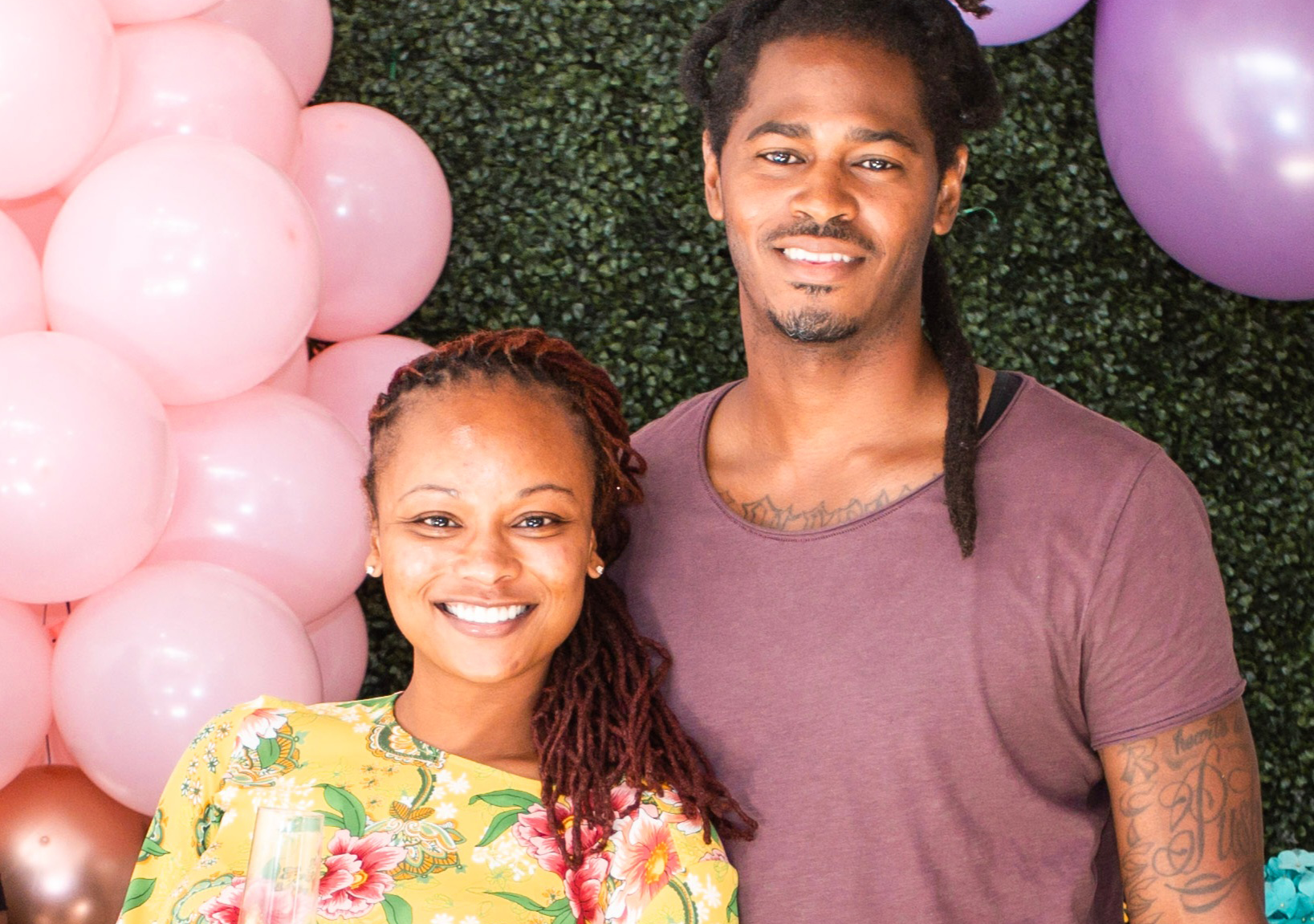 Jones had been getting regular mammograms since 2015 because of a family history of breast cancer, but they hadn't detected any issues.
Then, while on vacation with her husband last summer, she noticed some blood in her swimsuit bra lining.
"It was only one drop of blood, but it scared the hell out of me," she recalls.
She quickly followed up with her primary care provider, who recommended a breast ultrasound. A subsequent biopsy found abnormal cells in her breast, and a lumpectomy last October confirmed that Jones had stage 1 breast cancer, with spread to neighboring tissue.
After her surgery, she began a course of radiation and then a course of chemotherapy, completing her treatment in May of this year. Recently, she began taking medications tailored to her type of breast cancer to ensure it doesn't come back. 
Today, Jones said, she feels grateful to everyone who has supported her during her journey, including her family, friends and medical providers—especially her primary care provider, who listened and responded to her concerns and knew her history and her family history, bringing home the importance of having a PCP.
I have been so fortunate with how my entire circle has showed up and showed out. Now, I feel like I'm starting to see a light at the end of the tunnel. 
Did you find this article informative?
All Coverage content can be reprinted for free.
Read more here.