Sep 18, 2022
Challenging barriers to health
A Coverage series highlights ways clinicians are addressing health inequities. Today, how Steward Health Care Network is working with Blue Cross Blue Shield of Massachusetts to improve care for all patients.
---
Dr. Joseph Weinstein, a cardiologist who is Steward Health Care Network's chief physician executive, is passionate about providing quality, equitable care – but structural inequities mean his patients do not always have equitable access.
"If you are a woman and need a mammogram, you probably take for granted that you can get in a car or an Uber and take a half day off of work to go get your mammogram, and that you can get the results from your PCP in a language you can understand," Weinstein said.
"Unfortunately, each one of these steps is not as easy for some women. If you get paid by the hour, you may not have days you can take off for a screening mammogram. You may not have a car you can drive to get there. You make not speak English, so getting those results might be very challenging." 
Similarly, Weinstein said, "Managing diabetes requires a healthy diet and exercise. Eating lots of fruits and vegetables is becoming incredibly expensive and in many cases is a luxury. Getting the multiple medications you need to take every day and the test strips you need to check your blood sugar may be out of reach for some. Some may have to make a choice between paying the rent or getting their medication. No one should ever have to make those types of choices."
In partnership with Blue Cross Blue Shield of Massachusetts, Steward Health Care Network is working to identify and address these types of barriers, which often lead to inequities in care, in order to improve the health of all of its patients.
We believe everyone — regardless of race, age, sexual orientation or gender identity — deserves access to high-quality health care and that it's incumbent upon us as clinicians to help patients get the right diagnosis and treatment and to do everything we can to eliminate any barriers they have to getting care.
said Dr. Joseph Weinstein, a cardiologist who is Steward Health Care Network's chief physician executive
"We think the partnership between Steward and Blue Cross Blue Shield is extraordinarily powerful and helps us begin the journey to ensuring high-quality health care for all patients," he added.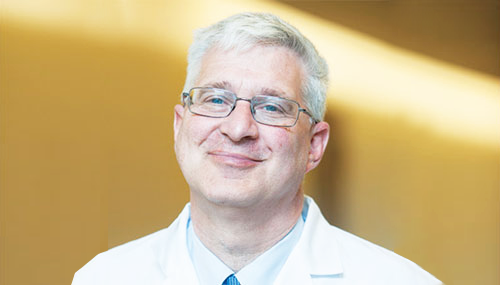 The state's largest health plan has a similar goal: "At Blue Cross, we are working to eliminate racial and ethnic inequities in care for our nearly 3 million members because we believe everyone should have access to high-quality, affordable health care," said Blue Cross Senior Director of Health Equity Deanna Fulp. "We are taking action through collaborative efforts with provider partners like Steward Health Care Network to achieve equitable access, care and outcomes."
To start, Steward Health Care Network is addressing racial disparities in two priority areas: cancer screenings and the care and treatment of patients with diabetes and hypertension.
For example, the health system is exploring potential solutions to increase mammography access, such as bringing a mobile mammography unit out into the community, offering in-office screening hours on evenings and weekends, and publishing results in several different languages.
A renewed commitment
This work is not new to Steward Health Care Network.
"There is great passion at Steward for this work," said Theresa Alphonse, Steward Health Care Network's director of health equity. "And while this work isn't new to Steward, the way we're looking at it is a little bit different."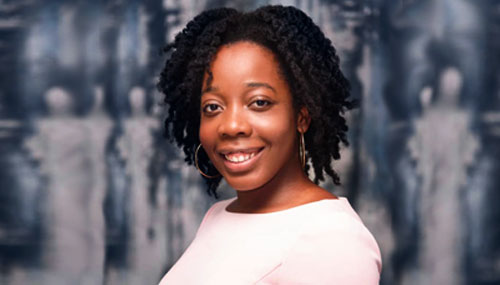 Their renewed commitment to this work is due in part to their collaboration with Blue Cross. 
Last year, the not-for-profit health plan became the first in the country to publish a health equity report that analyzed claims for 1.3 million Blue Cross members and identified key differences in health care quality measures among Asian, Black, Hispanic and white members. The health plan also gave all physician groups, including Steward Health Care Network, their own health equity report.
This kind of data is at the heart of Steward Health Care Network's work. 
"Our approach starts with data, because data helps you understand the extent of the problem, break it down, and figure out the best solution," Weinstein said. 
Data also helps you understand if the solutions you have implemented are working, explained Virginia Rego, Steward Health Care Network's national executive director of quality. "Data is the underpinning of all of this work. We are focused on having accurate, timely measurement so we can know if what we're doing is having an impact." 
This includes both quantitative data—such as health outcome measures related to cancer screenings and the management of diabetes and hypertension provided by Blue Cross—as well as qualitative data from patient focus groups and surveys.
We want to continue to listen to patients with lived experience with these issues to make sure we're delivering an approach that makes sense for the communities we're trying to impact.
said Theresa Alphonse, Steward Health Care Network's director of health equity.
A collaborative approach
In addition to leveraging data, Steward Health Care Network developed potential solutions with support from Blue Cross and IHI, a non-profit with a mission of improving health care around the world. 
Steward Health Care Network is currently taking part in a Blue Cross-sponsored "equity action community," which allows medical groups to receive coaching from an IHI faculty expert and work collaboratively with other groups to share ideas and design solutions. 
Later this year, IHI will distribute $25 million in Blue Cross-funded grants to support local health care organizations in their efforts to eliminate racial and ethnic inequities in care, part of Blue Cross' efforts to support providers before a transition to new payment models that will link financial incentives to improvements in health equity. 
Alphonse says the expanded support in this area will help Steward Health Care Network make important strides forward. "We're really excited about the increased level of funding and support for this work and think it will have a meaningful impact on reducing health disparities among our patient population." 
---
Did you find this article informative?
All Coverage content can be reprinted for free.
Read more here.