Jun 20, 2023
Eating well for kidney health
A few years ago, Marcia Barry had routine blood tests that revealed something unexpected: she had chronic kidney disease, a condition in which the kidneys can't filter out toxins, waste or excess fluid from the blood as well as they should. 
"I was a little surprised because I felt pretty healthy," said the Lynn, Mass., resident. She began seeing a kidney specialist, who monitors her bloodwork every six months to ensure her condition isn't getting worse.
And when Barry received a letter in the mail from her Medicare plan asking if she was interested in getting some extra help to manage her condition, she said, "Why not?" and signed up.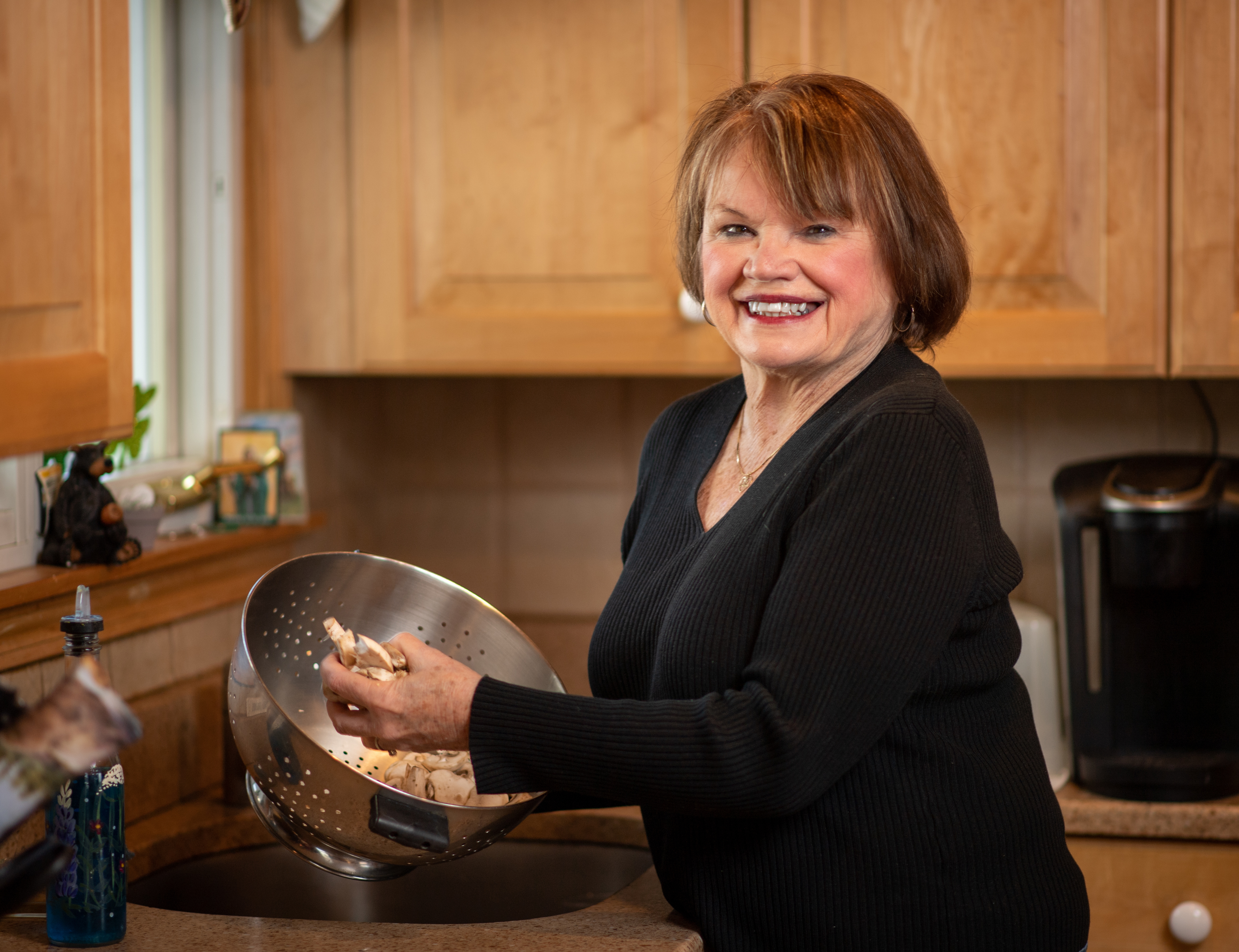 What is kidney disease?
"For many, chronic kidney disease is a silent disease, undetectable unless you have a blood or urine test, with symptoms that often don't appear until the kidneys are badly damaged," said Dr. Ashley Yeats, a family physician and former emergency department doctor who is VP of medical operations at Blue Cross Blue Shield of Massachusetts. "Patients often don't understand what they should be doing to manage it. In fact, many people don't really know what the kidneys do." 
In addition to removing wastes and extra fluid from your body, your kidneys maintain a healthy balance of water, salts and minerals—such as sodium, calcium, phosphorus and potassium—in your blood. Without this balance, nerves, muscles and other tissues in your body may not work normally.
Your kidneys also make hormones that help control your blood pressure, make red blood cells, and keep your bones strong and healthy.
If your kidneys stop functioning well, serious, potentially fatal, illness can follow, including heart disease and stroke.
Nutrition is key 
When Marcia Barry decided to sign up for extra support with her kidney disease, she was connected with Jane Griffin, a registered dietitian at Blue Cross Blue Shield of Massachusetts, and Jullie Hoggan from Square Knot Health, a telehealth provider that helps patients with chronic kidney disease understand their condition and evaluate their treatment options, and supports them throughout their treatment. The service offered by Square Knot, which is an independent company, is available at no charge to Blue Cross Blue Shield of Massachusetts Medicare Advantage members with advanced chronic kidney disease. 
Hoggan reviewed Barry's treatment plan, and Griffin explained how she could make dietary changes that would help her manage her condition.
 
"Your doctor will tell you which dietary areas to focus on, and you can work with a dietitian to make sustainable changes," she said.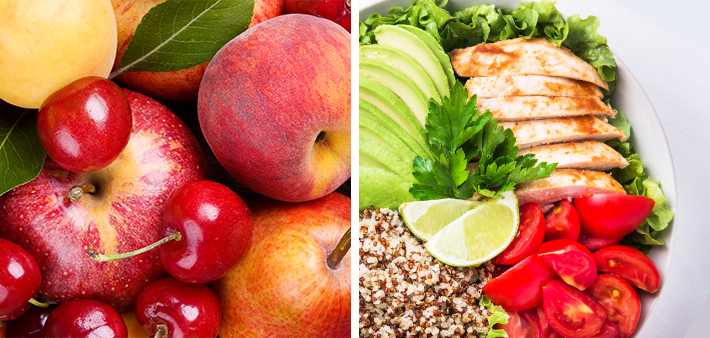 Griffin offers four nutrition tips for people with chronic kidney disease:
Maintain a healthy weight by eating a low-fat diet that includes plenty of fruits and vegetables, lean cuts of meat and skinless poultry, low-fat dairy and baked or grilled foods instead of fried foods, and getting 150 minutes of exercise per week.
 
Eat a low-sodium diet—aim for less than 2,500 milligrams of sodium per day. Checking food labels, buying low-sodium products and eating more whole foods and fewer processed foods can put you well on your way, Griffin says.
Reduce portions of animal protein, including chicken, fish, meat, eggs and dairy, so your kidneys don't have to work as hard to process the acids produced by these proteins.
 
Reduce the amount of potassium in your diet. Kidney disease can lead to high levels of potassium in the blood, which can impact the heart. Apples, peaches, carrots, green beans, pasta, white rice and oatmeal are good low-potassium options to include in your diet. 

"Each patient is different," notes Griffin, "so it's important to follow your doctor's advice about the kind of dietary changes that will help you manage your condition. These changes can support good kidney function and also help you maintain a good quality of life."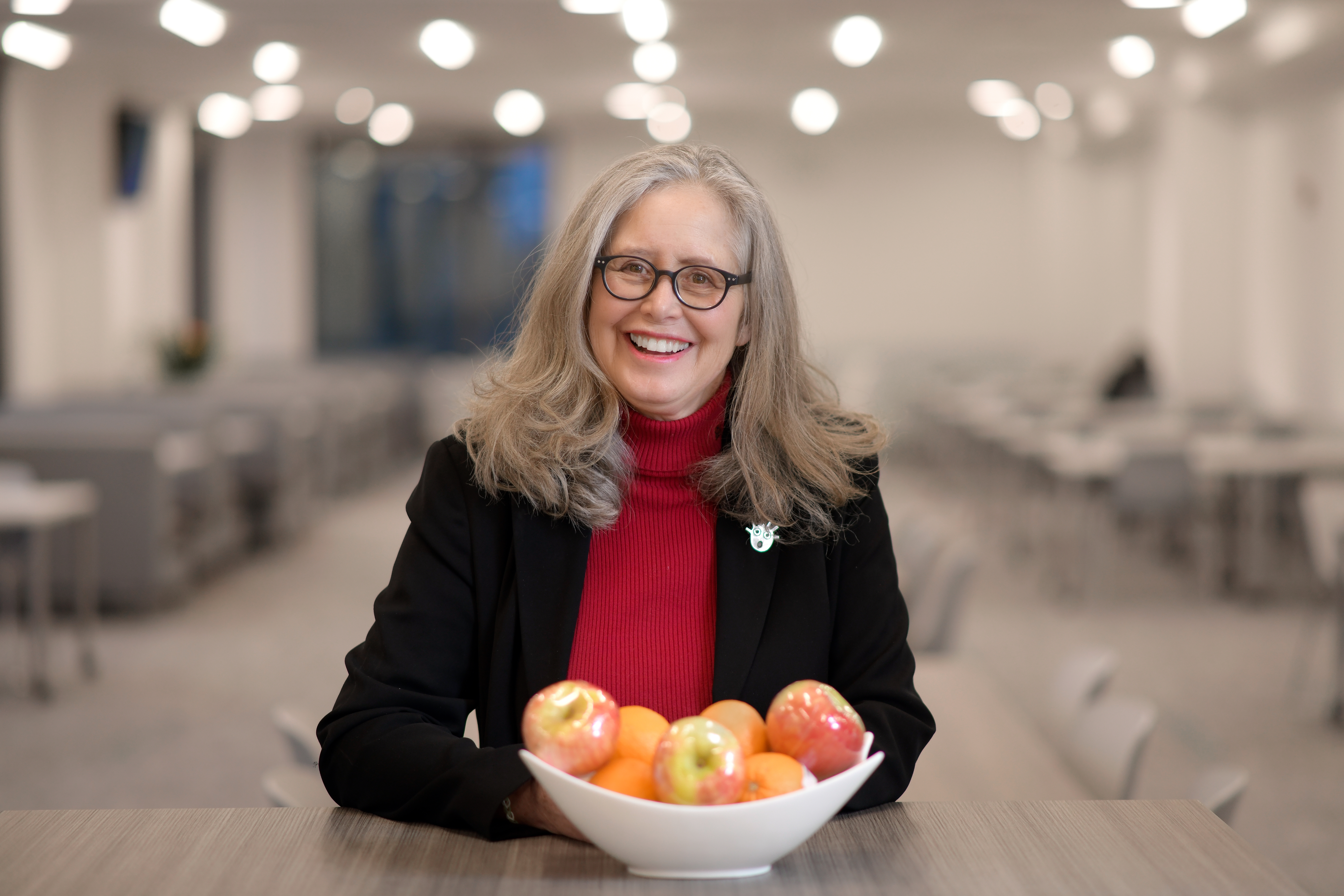 Barry followed Griffin's advice and achieved positive results. Over the course of a few months, she cut out animal protein at lunch and had a small portion of chicken or fish for dinner most days. On vacation, instead of having a cheeseburger or pizza topped with pepperoni, she ordered a veggie burger or veggie pizza. If she went out for a turkey dinner, she had one piece of turkey instead of two or three.
"When I cut back on meat in my diet, I noticed my kidney function went up, and I was so happy," Barry said. "I know I'll always have kidney disease, but it felt good knowing I could do something to manage it and help myself." 
Barry also kept her salt intake under 1,000 milligrams a day and got plenty of exercise taking daily walks. 
Barry credits Griffin and Hoggan with helping her make these important changes. 
"I couldn't do any of this without Jane and Jullie. I can't stress how wonderful they are—they are my support group," she said. "I listened to them and did what they told me. They put my mind at ease and make me feel like I'm not going through this alone."
Griffin admires Barry's commitment to modifying her diet. 
These changes are not easy, but Marcia has done a wonderful job incorporating them into her life. They are going to have a positive effect on her kidney health and her overall health
- nutritionist Jane Griffin 
Did you find this story informative?
All Coverage content can be reprinted for free.
Read more here.