Oct 21, 2020
Massachusetts leaders focus on disparities in care at policy hearing
The year's intertwined public health and racial inequity crises demand innovation and renewed commitment to addressing health disparities, Massachusetts leaders testified at the annual Health Policy Commission hearing yesterday.
"While the Commonwealth appropriately focuses on COVID and racial inequity, we cannot lose sight of the urgent need for affordable health care," Blue Cross Blue Shield of Massachusetts President and CEO Andrew Dreyfus testified. "We are seeing a worrying rise in the underlying cost of health care, driven in part by increases in prices sought by hospitals, physicians, and pharmaceutical companies. If we are to effectively fight the pandemic and racial injustice, we must work to make health care more affordable for the public programs and private employers and individuals who pay for care."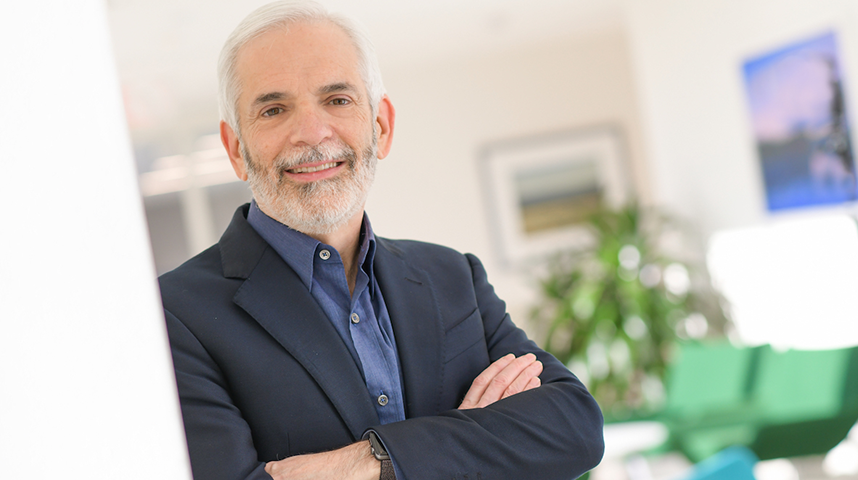 Stark disparities
Leaders convened in a virtual version of the annual hearing to explore the COVID-19 pandemic and inequities in health care for the state's most vulnerable populations.
"COVID has amplified and exacerbated the social economic and environmental inequities that contribute to worse health outcomes in communities of color," said Attorney General Maura Healey, noting economic, housing and other disparities that are social determinants of health. "For example, people of color are more likely to be essential workers, rely on public transportation and lack space to quarantine at home." 
The novel coronavirus is a "once-in-a-generation disruption," said HPC Executive Director David Seltz, which has "further exposed systemic racism in our society."
An August study that looked at all 351 Massachusetts cities and towns found COVID-19 is disproportionately affecting Black and Latino communities. 
The phenomenon can be seen nationwide as well: the Centers for Disease Control and Prevention reported that COVID-19 infection rates are 2.8 times higher in the Hispanic or Latino and American Indian or Alaska Native populations, and 2.6 times higher for Black populations. 
COVID has reinforced the racism that pervades our health care system – just as racism afflicts nearly all aspects of our society – and taken a disproportionate toll on Black, Latinx, and Indigenous communities.
- Dreyfus said 
Blue Cross is renewing its focus on racial inequities in health care with a plan to gather new data from  members, work with health care providers to understand patterns of inequities, and introduce targeted incentives and enhanced support to reduce disparities.
---
Watch the full recording of 2020 Health Policy Commission Hearing below
 
---
Out of crisis, innovation
As it has highlighted disparities, the pandemic also has led to innovative approaches, leaders noted. 
"It's important to consider the ways the pandemic has changed how health care is delivered in the Commonwealth," said Gov. Charlie Baker. For example, "during the height of the pandemic, 75% of mental health visits occurred via telehealth."
If the telehealth trend continues, Baker said, overall health care costs can be lowered.  
The biggest change since the pandemic began, agreed Dr. Thomas Sequist, chief patient experience and equity officer for Mass General Brigham, is the shift to digital health. In the spring, Mass General Brigham was reaching over 12,000 patients through telehealth every day – more than 60 percent of the total care volume. 
Blue Cross has covered more than 1 million telephone and video medical and mental health visits at no cost to members during the state of emergency, Dreyfus said. The non-profit health plan also broadened access to mental health services, including permanently paying for behavioral health telehealth visits at in-person rates and increasing reimbursement for child psychiatry, he said. 
"I have to tell you the strength of our health care system, our health care delivery system, has never been stronger than in April and May and June when the pandemic hit hard," said Health and Human Services Secretary Marylou Sudders, who heads the state's COVID-19 command center. "There were a couple of weekends where the system felt stretched but never overrun as has happened in other states."
Sudders pointed to the creation of Boston Hope, the 1,000-bed Mass General Brigham field hospital set up in mere days at the Boston Convention and Exhibition Center, with help including registered nurses and behavioral health workers from Blue Cross Blue Shield of Massachusetts. The hospital was largely dedicated to the care of homeless COVID-19 patients. 
Blue Cross, the state's largest health plan, also drew on its data and analytics capabilities to create a COVID Risk Index to identify members at highest risk for contracting the virus and suffering the most harmful effects, using zip codes and socioeconomic status to prioritize outreach in COVID hot spots. The health plan is covering medically necessary COVID-19 testing and treatment with no out-of-pocket costs for members. 
To support employers, the plan took other unprecedented steps amid the crisis, providing $100 million in premium relief, and helping to provide coverage to furloughed workers. The insurer also created a new value-based payment program for independent primary care practices to improve quality, lower costs, and provide financial support during the pandemic
Resilience amid unprecedented challenges
Like other leaders who attended the virtual meeting, commission Chairman Stuart Altman stressed the demonstrated strength of the state's health care system in the face of adversity. 
"This is a year like no other, it's pushed the limits of our system," Altman said. "But we are still strong and resilient."
The Massachusetts Health Policy Commission was created by legislation in 2012 as a watchdog agency for the state health care system. The commission is charged with improving quality of care for Massachusetts residents, and informing policy that reduces health care cost growth.
The commission's annual report card on state health care cost trends has been delayed due to the pandemic, and will be released in the spring. 
Did you find this article informative?
All Coverage content can be reprinted for free.
Read more here.
---
PHOTO OF ANDREW DREYFUS BY MICHAEL GRIMMETTE