Jun 23, 2020
Heroes on the front line: Robert Elloyan
Around the world, health care providers are on the front line of the battle against the coronavirus.
They are struggling to treat a disease with no known treatment, one to which no human has natural immunity.
At Coverage, we are giving Massachusetts doctors, nurses, NPs, PAs and other hospital workers a chance to speak to you, our readers, in their own words. We asked that they share their simplest, most urgent lessons and messages as they face this new virus with no vaccine and no cure, a virus vulnerable only to our common human bravery, ingenuity and compassion.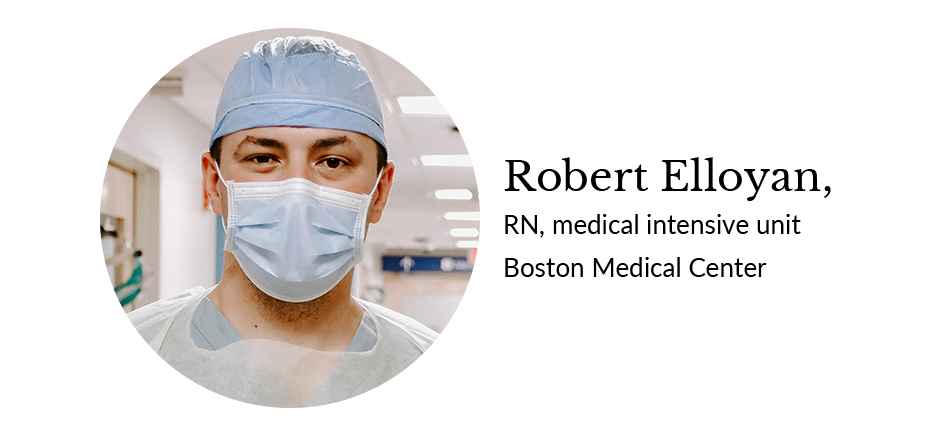 People are really proud to work here. There's a real fulfillment you get from taking care of the patient population because they're generally grateful for what you can do. What's inspiring is how creative our nurses are when it comes to finding solutions for new problems. They're able to think quickly and find a way around a situation, sometimes under stressful conditions. That's what really amazes me — their creativity and their willingness to jump in and take over a situation.
- Robert Elloyan RN, assistant nurse manager,
medical intensive unit and cardiac care unit, Boston Medical Center
More in the "Heroes on the front line" series:
Director of Environmental Services and Patient Transportation
Beth Israel Deaconess Hospital - Milton